Getting involved in real estate can be costly in terms of time and money. Luckily, real estate investment trusts (REITs) remove those obstacles while offering a nice dividend. But what are the best dividend stocks to buy now? Read on to find out.
Best Dividend REITs
Medical Properties Trust (NYSE: MPW)
Medical Properties Trust plays a significant role in the healthcare sector. First established in 2003, MPW went public in 2005 and has seen impressive asset growth.
Today, the REIT spans the globe with a presence in ten countries on four continents. Of its 434 properties, nearly 80% represent general, long-term, or inpatient hospital facilities.
The remainder is for behavioral health and freestanding urgent care facilities. All in all, these buildings include over 44,000 licensed beds for patient care.
These numbers put Medical Properties Trust as the world's second-largest non-government owner of hospitals. Medical Properties Trust has an ongoing relationship with 54 unique tenants on a triple-net lease.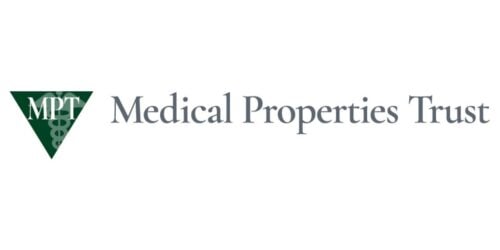 This setup allows the REIT to operate without paying taxes, insurance, or maintenance fees.
Many of these tenants run multiple facilities. MPW doesn't stop there, using its capital resources to help its many locations achieve even greater financial success.
This translates to a robust business model with a strong history of revenue growth. Revenue momentum has slowed lately, even bringing in a loss from last fall's numbers.
While some investors are turning tail, Medical Properties Trust plans to continue building its operations. The recent blip could be the perfect opportunity to invest before shares turn back around.
There's always the 10.41% dividend to fall back on, which has remained stable through the pandemic and downturn.
Related: The 7 Best Value Stocks With Dividends To Buy Now
Realty Income Corp. (NYSE: O)
A dividend REIT list would only be complete with Realty Income Corp. Founded in 1969, the REIT has been a long-term opportunity for dividend income.
Known as the Monthly Dividend Company, Realty Income is up to 630 consecutive declared monthly dividends. This feat is made even more impressive with 101 consecutive quarterly dividend yield increases.
Realty Income owns a diverse portfolio of commercial real estate properties in all 50 states. The REIT also has locations in Puerto Rico, the United Kingdom, and Spain.
Its 11,700+ locations are single-unit freestanding commercial buildings spanning 79 industries.

Tenants include big-name companies such as Sainsbury's, 7-Eleven, Lowe's, and CVS Pharmacy. Over 1,100 clients make for a 98.9% total portfolio occupancy.
Many of these leases are part of a long-term strategy to provide a steady stream of dividend income both now and into the future. The REIT added over 300 acquisitions to its list of assets in the last quarter alone.
Fears over rising interest rates sent Realty Income stock into a dive during the fall. Investors are jumping back on board, as indicated by last October's increase.
Even if you missed that opportunity, O stock is still trading below its 2022 average. There's also Realty Income's stable 4.70% dividend yield.
VICI Properties (NYSE: VICI)
VICI Properties is one of the country's largest owners of gaming, entertainment, and hospitality destinations. The REIT has gaming locations dotted across the United States, with the heaviest concentration in the Las Vegas area.
Nearly half of VICI's 45 venues are located on the famous Las Vegas strip. As a spinoff of Caesar's Entertainment, VICI Properties has a large assortment of Caesar-branded buildings in its portfolio.
The list also includes other brands operating under Caesar's umbrella. Since its split from Caesar's, VICI Properties has added several other big players.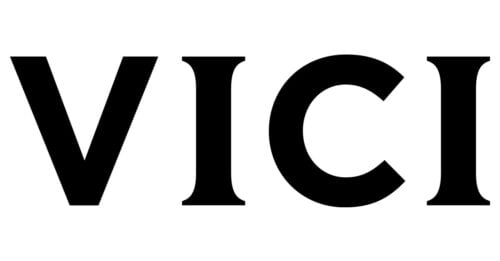 Such names include MGM Resorts, Hard Rock Cafe, Great Wolf Lodge, The Venetian, and plenty more. If that wasn't enough, VICI owns four championship golf courses across the United States.
As we kick off a new year, VICI Properties draws attention to finding new leading brands to partner with. The REIT also has 34 acres of undeveloped land near the Las Vegas strip to capitalize on.
Despite economic uncertainty, VICI continues to do well on the stock market. Boosts in revenue look great next to a 60% share increase over the last five years, including a hard hit from Covid in early 2020.
A respectable 4.81% dividend yield only adds to the appeal.
Armour Residential REIT Inc. (NYSE: ARR)
As the name implies, Armour Residential invests primarily in residential mortgage-backed securities. Each security is either issued or guaranteed by a United States-sponsored entity.
Such entities include Fannie Mae, Freddie Mac, or government agencies such as Ginnie Mae. The majority of Armor Residential mortgage loans are fixed rates.
The remaining loans are either hybrid adjustable rates or adjustable rate loans. The REIT was incorporated in 2008 and is headquartered in Vero Beach, Florida.
Its current share price point makes Armour Residential REIT an appealing entry point into residential mortgages.

However, the REIT's cash flow has been up and down due to economic factors. Events like the Covid pandemic have harmed ARR's business model.
Armour has yet to return to pre-pandemic trading levels. Third-quarter results came back at a loss of around $144 million, further complicating the company's current standing.
Investors believe ARR is on the path to recovery, and success should roll over to stock gains in the not-so-distant future. The most enticing part of Armour's offerings is its high dividend yield of 21.31%.
While Armour Residential REIT comes with some risks, the potential for reward is just as high.
American Tower (NYSE: AMT)
American Tower is not your traditional real estate investment trust. Instead of buildings, the REIT invests in wireless communications infrastructure around the world.
Starting as a subsidiary of American Radio back in 1995, AMT has stayed in tune with the times. Today, American Tower deals primarily with cell phone towers across six continents and 25 countries.
In total, AMT owns over 223,000 global sites to relay information. The REIT leads the way in innovation to keep its towers operating at maximum potential.
It has already heavily invested in 5G solutions to meet the demands of this new technology around the world.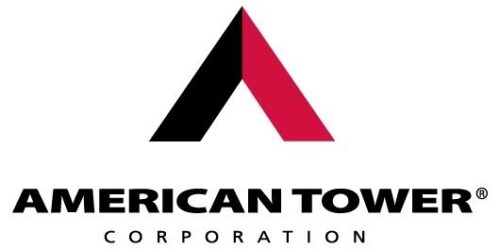 Part of its commitment to innovation involves bringing connectivity to the most remote areas in the United States and beyond. The Fortune 500 company does not hesitate to make strategic purchases to expand its global footprint.
Acquisitions in 2021 and 2022 added new data facilities and over 31,000 communications sites to an already impressive number of locations.
These successes translate to continued revenue growth across the board for American Tower. 2022 saw quarterly revenues surpass the $2.5 billion mark as the company reached new milestones.
Despite a quiet end to 2022, brokerages believe AMT will remain a solid buy for 2023. Shareholders also get to partake in the 2.95% dividend yield.
Prologis (NYSE: PLD)
Prologis is all about delivering logistics solutions through its real estate network. The REIT has the most extensive collection of logistical real estate locations worldwide.
Prologis provides solutions for companies looking to transport and store goods from place to place through these facilities. Its 5,800 customers send more than $2.7 trillion in products through Prologis facilities each year.
This massive amount represents nearly 2.5% of the global GDP. Some of PLD's customer base include UPS, DHL, and e-commerce giants Walmart and Amazon.
Prologis has over 4,800 properties, serving North America, Latin America, Europe, and Asia.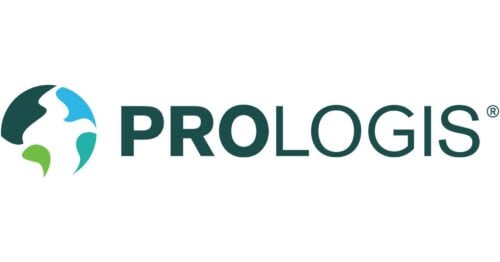 Although founded in 1983, it was a 2011 merger that kicked the REIT into high gear. Like many other REITs, Prologis has no desire to rest on its current success.
Its development and acquisitions department actively seeks out new locations and partners to invest in. Prologis identifies key opportunities at crucial junctures and will build properties to suit the needs of new tenants.
The model works, as Prologis saw a 44% increase in revenue from its numbers in the fall of 2021. Analysts expect PLD to continue outperforming expectations with its solid balance sheet and sturdy business structure.
A 2.80% dividend yield is just icing on an already impressive investment opportunity.
STAG Industrial (NYSE: STAG)
STAG Industrial opened its doors in 2010 and still runs operations out of its Boston headquarters. The real estate investment trust focuses on managing industrial properties throughout the United States.
Facilities often comprise warehouse locations facilitating the temporary and long-term storage of goods. Many of STAG's buildings are also used as manufacturing centers for products.
Each location represents primarily single and two-tenant occupancies, and STAG has been known to build to suit. It currently has 563 buildings totaling 111 million square feet in 41 states.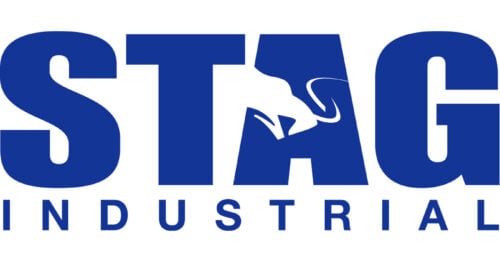 In 2021 alone, STAG added 95 leases to its portfolio while maintaining an approximate retention rate of 72% since IPO. The REIT also spent $1.3 billion to pick up 74 new buildings, amounting to 12.9 million square feet.
Investors are drawn to STAG Industrial for its strong growth potential moving forward. STAG continues to show promise in revenue, bringing in double-digit gains each quarter over the last year.
This momentum should spill over into the new year, carrying with it stock prices. As with other REITs, anyone buying in can hold onto the 4.53% dividend yield while waiting for shares to pick back up.
Are Dividend REITs a Good Investment?
Dividend REITs could be an excellent investment for generations to come. That may be presumptuous, but the potential for long-term gains is there.
They're often diverse in geography and property types, allowing you to pick and choose the sector that speaks most to you. It's also a more budget-friendly way to add some real estate to your portfolio.
REITs, in general, are good at weathering economic changes that can drive other industries to turmoil. People will still rent homes, and businesses will still do business from physical locations.
In times of inflation, REITs still stand to gain through offsetting costs by increasing rent to tenants. A solid business model with transparent sources of revenue speaks well to those looking to invest.
In addition, each REIT must provide 90% of its taxable income back to shareholders through dividends. As long as the company profits, investors are guaranteed to see some returns.
These dividends can be paid in different increments, but the most common are monthly or quarterly. Many REITs strive to increase these numbers to reflect their company's status.
We're happy with what we see from the dividend REITs on this list, but there are no guarantees with investing. As always, be sure to do your research before making any sort of trade.
You might also like:
These Are The 9 Best High Yield REITs For Income To Buy Right Now!
Frequently Asked Questions (FAQ)
Are REITs good for dividends?
REITs are the quintessential dividend stock. Each year, they must distribute 90% of their taxable income back to investors. Many REIT dividends see yields over 5%.
Can you get rich with a REIT?
It's certainly possible to become a millionaire investing in REITs with the right mindset and investment strategy. REITs tend to see slower, long-term growth while paying out regular dividends. Therefore, picking the right companies could make you a millionaire given time.
Are REITs riskier than stocks?
Generally speaking, REITs often become less risky than traditional stocks. Real estate typically does well across a multitude of market conditions. That said, REITs still trade like stocks and can follow similar patterns.
Do you get paid monthly from REITs?
Some REITs do pay monthly dividends to investors. In most cases, shareholders can expect quarterly dividend yields for returns.
Are REITs good for retirement?
REITs offer the chance to pick up some property without owning or managing physical real estate. With substantial dividends and long-term growth potential, REITs can be a massive bonus to any retirement portfolio.