Value stocks that pay dividends represent a great way to earn passive income from the markets. We're talking about income that investors can use to stay afloat during volatile market conditions like the ones we're currently facing. So, what are the best value stocks with dividends to buy now? Let's take a look at our top seven.
Best Value Stocks with Dividends
CitiGroup Inc (NYSE: C)
If you're on the lookout for the highest dividend stocks, then the first value stock you should look at in this largely uncertain economic environment is CitiGroup Inc (C).
It's important to note that CitiGroup hasn't had the best performance in recent years.
When compared to stocks in the same industry like First Hawaiian Inc (FHB), Hercules Capital Inc (HTGC), and Owl Rock Capital Corporation (ORCC), CitiGroup hasn't been particularly explosive.
However, CitiGroup has shown immense improvement in the last six months alone.
This improvement started in the second quarter of 2022, and as a result, CitiGroup popped up on many analysts' radars for having tremendous second-quarter earnings.
Although CitiGroup can't compete with its fellow megabanks in terms of operational performance, an annual dividend yield of 4.55% and a quarterly dividend of 0.51 makes it one of the top dividend stocks on the market right now.
VF Corp (NYSE: VFC)
If you plan on protecting yourself against elevated inflation and rising interest rates, a good stock to look at is VF Corp (VFC).
To fashion experts, VFC is a company that sells cool fashion brands such as Vans, Timberland, and North Face. However, to seasoned investors, VF Corp is one of the best dividend stocks on the market.
Historically, VFC has provided decent returns during bear markets, which has been the case since 1996.
It is also worth noting that VFC, after its establishment in 1899, has stood firm through 24 recessions, 2 depressions, and three economic crises/panics.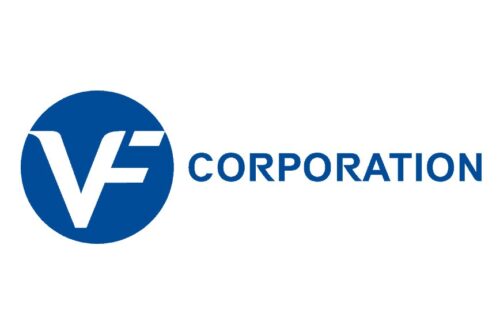 Earlier in the year, the market underwent a significant slump which saw many companies lose 20%, 30%, and even 40% of their total value. But despite this crash, VFC held strong.
Outside of its strong resistance to bearish conditions, VFC has a pretty good makeup.
It has a market cap of $10 billion, placing it in the 89th percentile of Apparel & Accessories industry companies.
It also has an average trading volume of $6,404,009 and a 4.3% dividend yield.
KeyCorp (NYSE: KEY)
Another good bank-based dividend stock is KeyCorp.
KeyCorp exceeded its revenue expectations in 2021 as it finished the year with a total revenue of $1.95 billion as opposed to its projected revenue of $1.8 billion, representing a total growth of 5.5%.
And oddly enough, the company is one of the few that could benefit from the current inflationary climate.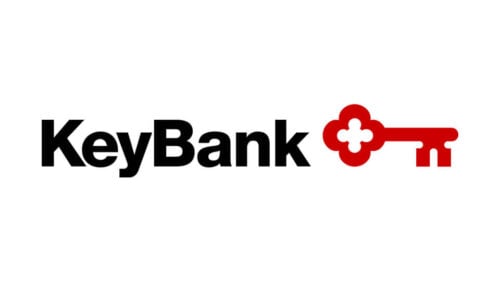 KeyCorp CFO Don Kimble recently remarked during a company earnings growth call that every 25-basis-point rate hike would lead to an additional $50 million to $60 million in net interest income for an entire year.
When you consider the company's possible earnings with the current rate hikes, it's fair to say that Key Corp represents an attractive investment opportunity, not just for its profit potential but for its dividend, as it currently boasts an impressive dividend yield of 4.3%.
Energy Transfer LP (NYSE: ET)
Beyond the finance and apparel-based industry lies a commonly overlooked industry in the energy sector.
Most investors seem to think that the best time to invest in energy was long ago.
And beyond that, the investors that would like to invest regardless constantly talk about how energy prices go up quickly but come down slowly.
However, ET being a midstream oil and gas infrastructure provider, means it can benefit from the recent increase in energy prices.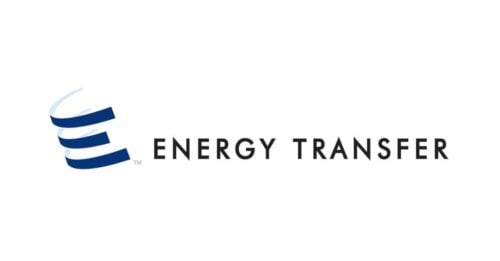 The momentum it has gained across its entire business makes it the first stock on this list to have generated a positive return in 2022.
Over the past ten years, Energy Transfer has had some of the lowest returns on invested capital among its peers, and it has had more debt on its books than most stocks in the energy industry.
Despite this, ET still has good underlying business, and the company pays a ridiculously high yield, making it a great dividend stock.
You can see why many individuals would see the opportunity here if you read through the company's investor presentations, valuation, and current distribution yield.
In terms of its key data, the company boasts a market cap of $35 billion, an average daily trading volume of $18 million, and a dividend yield of 9.3%, offering a chance to generate decent cash flow in the form of dividends.
Cisco Systems (NASDAQ: CSCO)
In a sea of networking giants like Huawei, Dell Technologies, and Juniper, Cisco Systems seems to be the safest bet, especially if you're looking for a cheap stock with safe dividends.
However, Cisco remains the dominant force in enterprise networking and holds significant market shares in switching, routing, and wireless access.
As the hikes in interest rates help bank-based stocks, a networking stock like CSCO is affected by rising rates and supply-chain issues. Much of Cisco's revenue growth has come from acquisitions.
Cisco, in late 2019, agreed to buy UK-based IMImobile, which sells cloud communications software, in a deal valued at $730 million.
In May 2020, Cisco acquired ThousandEyes, a networking intelligence company, for about $1 billion.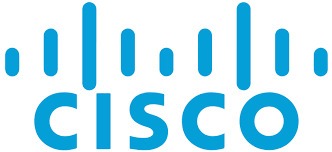 During the first acquisition, CSCO's price shot up before falling sharply in the middle of 2020's first quarter. This was before the ThousandEyes acquisition, which made the stock shoot up in price and value again.
Since Cisco grows after acquisitions, it could expect a lot of growth soon. Because on January 28, 2022, Cisco acquired Opsani.
Opsani is a privately held enterprise software company based in Redwood City, California.
Through the acquisition, Cisco AppDynamics will be able to expand the size of its engineering and product teams, improve the platform's ability to observe enterprise-scale cloud-native settings, and hasten the delivery of the performance and optimization that clients expect.
CSCO's key data includes a whopping market cap of $199 billion, an average trading volume of 19 million, and an annual dividend yield of 3.4%.
ING Groep NV (NYSE: ING)
Moving on to the first international stock on the list, we have ING Groep NV.
ING Groep NV is a Netherlands-based financial services company that provides asset management and insurance services.
But while it's based in the Netherlands, it's worth noting that this company doesn't limit its services to just its home base.
It also provides banking products in Belgium, Germany, Poland, North America, Latin America, Asia, and Australia.
Like many financial service companies in Europe, ING has sold off considerably since the Russian invasion of Ukraine.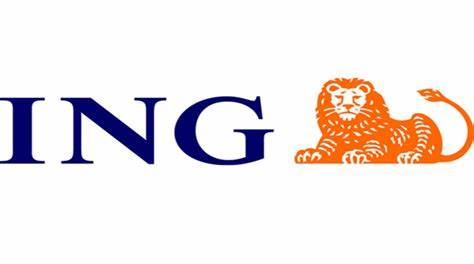 So this might be your chance to jump in and reap the rewards, especially when you realize that ING's direct exposure to the war-affected regions isn't significant.
The reduced exposure leaves ING's balance sheet in very good shape.
With a stellar history of delivering consistent and sustainable returns to shareholders.
ING also has the potential for further growth, making it an attractive option for investors.
There's also a chance of significant additional capital returns, so the ING stock could deliver very attractive total returns over the next few years.
ING's key data includes a market cap of 43 billion, an average trading volume of 4 million, and an annual dividend payout of 6.1%.
Dominion Energy Inc (NYSE: $D)
Dominion Energy, Inc. is a dividend stock that offers customers in the eastern and Rocky Mountain regions of the US electricity, natural gas, and related services.
Gas Distribution, Dominion Energy South Carolina, Dominion Energy Virginia, and Contracted Assets are among the company's segments.
Its portfolio includes:
6,000 miles of gas transmission, gathering, and storage pipeline

10,700 miles of electric transmission lines

78,000 miles of electric distribution lines

95,700 miles of gas distribution mains and related service facilities
Its electric generating capacity is roughly 30.2 gigawatts (GW).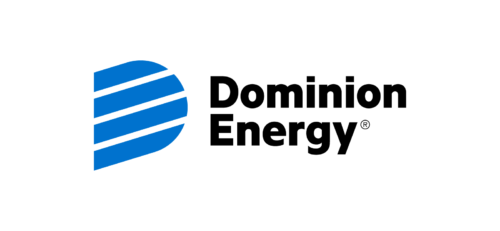 The ESG-driven roadmap to achieving net-zero emissions by 2050 benefits Dominion Energy Inc at an unprecedented rate.
There's a boost in infrastructure, a contribution from inorganic assets, and the addition of clean sources to the production portfolio that is going towards this long-term goal.
The company is looking to solve a major problem, so it plans to upgrade.
Some upgrades include its electricity infrastructure by installing smart meters and grid devices and enhancing customer service through the customer information platform.
Dominion Energy's key data includes a market cap of $48 billion, an average trading volume of $5.5 million, and an annual dividend yield of 4.58%.
Are Value Stocks with Dividends a Good Investment?
Companies that pay dividends are great investments because they allow you to generate dividend yields on top of your initial investment.
As you can imagine, this grants you more capital to play around with in the markets and real life.
With dividend stocks, you can utilize a strategy that allows you to reinvest dividends earned throughout a year, ultimately making more.
However, to enjoy the full benefits of dividend stocks, you need to invest in stocks with a high dividend yield.
Value Stocks with Dividends FAQs
Can Investing In Dividend Stocks Make You Rich?
Yes, adding dividend-paying stocks to your investment portfolio could make you rich. After all, dividend stocks have historically outperformed the S&P 500 with less volatility. However, you need to consistently invest in high-paying dividend stocks to eke out real wealth from dividends, so you could expect to get rich off one, two, or even three random dividend plays.
How To Find Stocks That Pay Good Dividends?
Platforms like Morning Star and The Wall Street Journal possess tools that allow you to filter through a company's dividend information. That includes payout ratios, dividend yield, and dividend history. T
hese platforms also tend to have other key information about a company, including the company's earnings, track record, market value, and market cap.
You might also like:
Everything About Value Stocks And More!
The 3 Best Value Stocks To Buy Now
The 9 Best Mid-Cap Value Stocks To Buy Now
The 6 Best Small Cap Value Stocks To Buy Now