Energy exchange-traded funds (ETFs) could provide an easy way to grab a piece of the lucrative sector. But what are the best energy sector ETFs to buy right now? Check out our seven favorites below.
Best Energy Sector ETFs
Energy Select Sector SPDR Fund (NYSEARCA: XLE)
The Energy Select Sector SPDR Fund first appeared in 1998 and is, in many ways, the quintessential ETF. It follows the energy sector of the S&P 500 and covers a few specific industries.
Over 90% of the fund's assets come from oil, gas, and consumable fuel. The remaining portion draws from energy equipment and services.
Of the energy stocks within, Exxon Mobil Corp (NYSE: XOM) represents 23% of total holdings. Following not too far behind is Chevron Corp (NYSE: CVX) at 19.5%, and Schlumberger NV (NYSE: SLB) is a distant third at 4.82%. Each company has a hand in crude oil.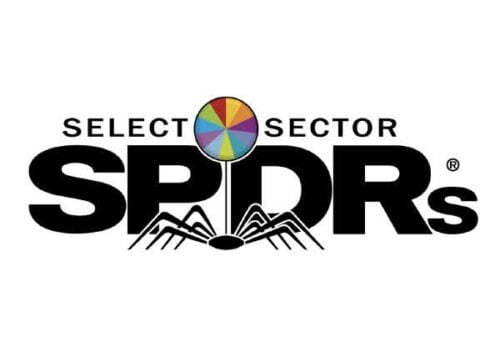 Like the underlying index, XLE contains 23 energy companies. These companies account for $42 billion in assets under management. With so many assets, it's the largest energy ETF currently available.
The year 2022 has been good for the ETF, seeing a 55% rise in NAV prices since January. This holds true despite a dip in early summer.
In addition to gains from growth, the fund also has a respectable 3.33% dividend yield. At 0.10%, the low expense ratio shouldn't eat heavily into potential profits.
Vanguard Energy ETF (NYSEARCA: VDE)
Vanguard Energy uses the Spliced US IMI Energy 25/50 index as a baseline for its investments. The two have been inseparable since the ETF came to be in the fall of 2004.
Today, VDE houses 107 stocks with a median market cap of $80 billion and total net assets surpassing the $11 billion mark. All companies involved are located within the United States.
Approximately 99.5% of the fund's sectors feature oil and gas stocks, covering everything from exploration and production to drilling and transportation. A 0.5% sliver features individual stocks from the coal and consumable fuels industry.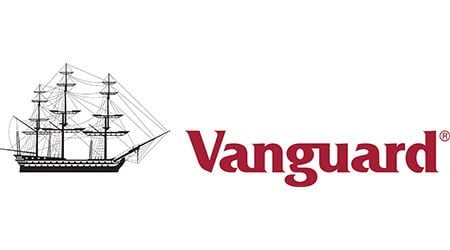 Like the Energy Select Sector SPDR Fund, VDE's top oil and gas companies are Exxon Mobil Corp (NYSE: XOM) at 22.4% and Chevron Corp (NYSE: CVX) at 16.2%. ConocoPhillips rounds out the top three at 7.83%.
Vanguard Energy takes a more aggressive approach to investing, but the risk has paid off nicely this year. NAV prices are up 55% since January and have an overall 113% earnings growth rate.
The current quarterly dividend yield sits at 3.2%.
VDE's expense ratio has remained at a low of 0.10% for the last year.
Alerian MLP ETF (NYSEARCA: AMLP)
Since Alerian MLP ETF's inception date in August 2010, it has followed the Alerian MLP Infrastructure Index. The index and fund look to earn most of the cash flows from midstream activities.
Alerian pulls largely from energy supply chain operations. Nearly 60% of the fund's investments involve the transportation of petroleum and natural gas.
An additional 33% deal with the gathering and processing of those fuels.
Only 16 companies comprise the fund, all located in the United States.

Its top three holdings each represent just over 10% of the total pot. Energy Transfer LP (NYSE: ET), Plains All American Pipeline LP (NASDAQ: PAA), and Magellan Midstream Partners LP (NYSE: MMP) all dabble in pipelines and transportation.
AMLP hasn't had as good of a year as some of the other ETFs to make our list, but NAV prices are still moving in the right direction. Year-to-date numbers place Alerian 20% higher than it was in January.
Historically, the transportation of fossil fuels has been a crucial component of the energy industry. Pipelines are usually somewhat protected from changes to oil and gas prices, allowing for a more stable investment.
Successes have led to a 7.25% dividend yield, twice as high as other energy ETFs.
At 0.87%, the cost of doing business with Alerian is also higher than most.
You can breathe a little easier investing in an ETF focusing solely on clean energy. This iShares fund follows the S&P Global Clean Energy Index.
Fund exposure revolves around electricity from renewable sources. About 21% of companies represent electric utilities, with 40% involved in various types of equipment.
Another 20% comes from companies involved directly in renewable electricity.
The ETF also has global exposure. The United States accounts for 41% of total assets, followed by China, Denmark, and Spain. Nine other countries round out the list.
Like its underlying index, iShares Global Clean Energy ETF has 100 holdings. Enphase Energy Inc (NASDAQ: ENPH) weighs in at 8.65%, Iberdrola SA (OTCMKTS: IBDRY) represents 6.45%, and Consolidated Edison Inc (NYSE: ED) comes in at 6.26%.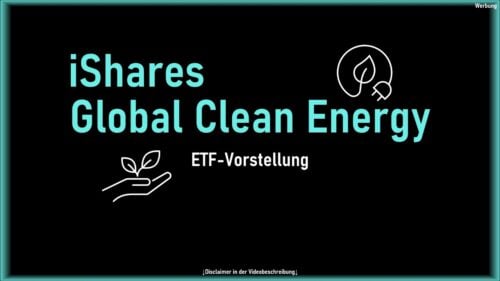 The clean energy sector is rising, with wind, solar, and other renewable energy sources expected to play a major role in future power generation.
Countries worldwide are expected to mandate clean energy solutions to help preserve our planet.
ICLN has had a bit of a rocky year, with NAV prices down 4%. However, this ETF has a lot of promise as a long-term pick.
Investors can access passive income from a 1.31% dividend yield while waiting for prices to ramp up.
Management fees fold steady at 0.40%.
United States Natural Gas Fund LP (NYSEARCA: UNG)
The United States Natural Gas Fund unsurprisingly tracks the movement of natural gas prices, almost exclusively through futures. It uses natural gas contracts tied to the energy delivered at the Henry Hub in Louisiana.
Natural gas futures are traded on the New York Mercantile Exchange (NYMEX). The success or failure of the fund depends heavily on happenings there.
Over 7,000 futures comprise the ETF, amounting to $520 million in market value.
Getting involved in the United States Natural Gas Fund requires a minimum trade of only one share. With a NAV of around $22 at the time of writing, the ETF should be accessible to just about anyone.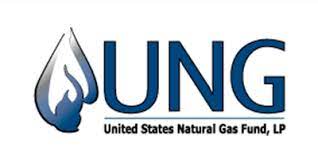 Although share prices are within the grabbing range, a total expense ratio of 1.11% may be off-putting to some.
Futures come with their risks and potential rewards and have struggled in the past. However, 2022 has been a good year for the commodity.
Share prices are up over 75% yearly, despite a recent fall. If trends continue, natural gas commodities could remain a very profitable investment opportunity. The fund also contributes a 3.61% dividend to shareholders.
VanEck Oil Services ETF (NYSEARCA: OIH)
Created in late 2011, the VanEck Oil Services ETF collects stocks dealing with oil equipment, oil services, and oil drilling. It tends to focus on the largest companies in the oil industry with the most liquidity.
The fund follows the MVIS® US Listed Oil Services 25 Index and makes regular adjustments to replicate the index.
With 25 holdings, all but 15% of stocks have a domestic origin. The remaining 15% of companies come from Bermuda, the Netherlands, and the United Kingdom. Total net assets are $2.6 billion.

Schlumberger NV (NYSE: SLB) is the highest-weighted asset at 22.03% of the total. Halliburton Co (NYSE: HAL) takes second place at 11.28%, and Baker Hughes Co (NASDAQ: BKR) holds 7.73% of the ETF.
Over the last 365 days, OIH share prices have climbed 60% to a new post-pandemic high.
Experts anticipate the ETF to continue this forward momentum, and it looks to be a great entry point for energy ETFs.
Dividends leave a little bit to be desired at just 0.60%. In a bull market, seeing any positivity is a plus.
Its expense ratio is relatively low, at just 0.35%.
Invesco S&P 500 Equal Weight Energy ETF (NYSEARCA: RYE)
At just $605 million in market value, Invesco's S&P 500 Equal Weight Energy ETF is the smallest stock-based fund on our list. It equally weights stocks based on the energy sector of the S&P 500 Index.
The S&P 500's energy sector includes companies representing refining, marketing, storage, transportation, exploration, and production of coal, consumable fuels, oil, and gas. It also incorporates companies offering equipment and services.
Assets are primarily a large-cap value and blend stocks, with an assortment of mid-cap tickers mixed in. The result is an average market cap in the $65 billion range.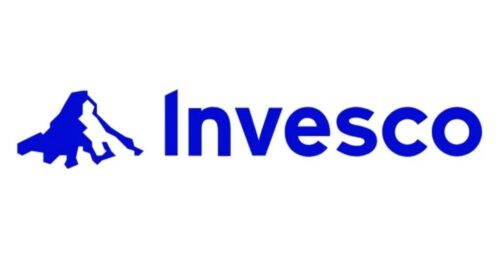 Holdings are more or less evenly weighted around the 5% mark. Prominent names on the list include Schlumberger NV (NYSE: SLB), Phillips 66 (NYSE: PSX), Marathon Petroleum Corp (NYSE: MPC), and Halliburton Co (NYSE: HAL). There are 24 holdings in all.
The annual expense rate to cover management fees currently sits at 0.40%.
RYE stock currently trades for $75, up 52% from the beginning of the year. This is a considerable upside, especially considering the current state of the stock market.
Presently, distributions yield 2.73% for shareholders.
Are Energy Sector ETFs a Good Investment?
If your timing is right, energy sector ETFs could be a great investment opportunity.
Many investors were betting on energy stocks and ETFs going into 2022, and the sector has delivered in spades. It has far outperformed other sectors to date and looks to remain strong through the end of the year.
We'd all be left in the dark without energy, and all types remain essential to our well-being. There will be a demand for energy well into the future, even as we look for alternatives to traditional sources.
ETFs tend to add an extra layer of stability to the mix, with several securities housed under one umbrella.
Some focus on a particular type of energy, whereas others encompass a broad spectrum. Each holds its own merits and potential pitfalls.
More traditional ETFs are affected by changing oil and gas prices, which could lead to a jump or a dive if costs move quickly.
Those looking to renewable energy rely on interest and increasing government mandates.
Even if you're waiting on a particular fund to take off, the top energy ETFs could provide a healthy passive income in the form of dividends.
We expect the energy ETFs on our list to remain strong, but be sure to do your research before making any investment.
Related: The 6 Best Metaverse ETFs To Buy Now
Frequently Asked Questions (FAQ)
Will the Energy Sector Do Well in 2022?
The energy sector has performed admirably well throughout the vast majority of 2022. By all accounts, it should continue to perform well to the end of the year and beyond.
Is it Too Late to Buy Energy Stocks?
By best estimates, it's not too late to buy energy stocks. Many bullish factors should see energy stocks leading the way for at least a handful more quarters.
What Stocks go up When Oil Goes Down?
Industries that consume oil as a direct cost stand to profit from lower oil prices. Airlines and transportation companies fit the bill perfectly.
What is the Best Energy ETF for 2022?
Any energy ETFs on this list are solid picks for 2022 and beyond. Investing in renewable energy sources, traditional crude oil, or funds featuring a combination of each is possible.
What is the Best Energy Option for the Future?
Many governments are looking toward solar, wind, and even hydro as viable energy sources for the future. At this time, oil and gas still play a major role in generating power.
You might also like:
The 7 Best Cybersecurity ETFs To Buy Now
The 8 Best 5G ETFs To Buy Now For Huge Upside
The 6 Best Retirement ETFs To Buy Now