There are few pure-play options for investors looking to profit from one of the world's favorite desserts. However, there are many other ways to scoop a sweet ice cream stock deal, but how can you choose? Let's look at the best ice cream stocks to buy now.
Best Ice Cream Stocks
Berkshire Hathaway Inc (NYSE: BRK)
Berkshire Hathaway is a holding company headquartered in Omaha, Nebraska. Warren Buffet has run the conglomerate since the 1960s. 
Warren Buffet is well-known for having a sweet tooth. He has been quoted saying he drinks over five cans of Coca-Cola per day, constantly indulges in candy, and enjoys a visit to Mcdonald's.
He is not shy to—quite literally—put his money where his mouth is either. 
Berkshire Hathaway is a large investor in companies such as Coca-Cola and McDonald's. But one thing you may not know about the Oracle of Omaha is that he is also an ice cream fan.
The company's portfolio gets exposure to the ice cream market via Dairy queen, one of its many subsidiaries. Dairy Queen is a fast-food restaurant that serves soft ice creams, cakes, and burgers.

BRK doesn't give investors direct exposure to the ice cream industry, but Dairy Queen does have significant visibility within the conglomerate.
Its 7,000 locations delivered over $5.5 billion in sales and $225 million in profits last year. A huge footprint for such a small company.
Berkshire Hattaway class-A shares have the highest price tag in the United States stock market. One share of class-A BRK stock costs nearly half a million dollars.
But don't worry if you are not ready for that sizable investment; its B-class shares cost much less, currently trading at around $310 each. 
Don't expect to receive a dividend from holding BRK shares; however, the company does reinvest the dividend they collect from their investments. 
This could help your shares appreciate over time.
Additionally, Berkshire Hattaway Inc. has a market cap of nearly $685 billion.
Nestle SA (OTCMKTS: NSRGY)
It's difficult to talk about food investments and not think of Nestle. The Switzerland-based conglomerate owns over 2,000 food and beverage brands, covering everything from baby food to dog treats.
Ice creams are not an exception for the food giant. In fact, not one but five ice cream brands form part of its portfolio.
These brands include:
Dreyer's

Extrême

Häagen-Dazs

Mövenpick

Nestlé Ice Cream
Nestle also earns ice cream profits from other brands such as Kit Kat, which is used as an ice cream topping. Kit Kat also produces its own ice cream.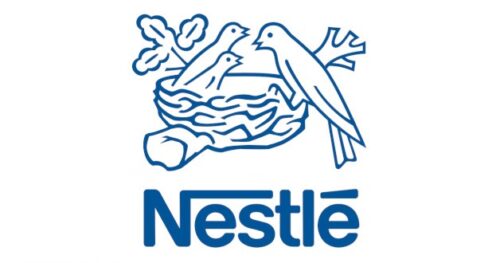 Sales from ice cream grew at a high single-digit rate in 2021, strengthening its value within the company's balance sheet.
While Nestle is also not a pure ice cream play, it definitely weighs heavier into the industry than Berkshire Hattaway. 
Yet, the company doesn't fall short of Berkshire's grandeur. Nestle is the largest publicly held food company in the world when measured by revenue and many other metrics.
Nestle recently confirmed that it plans to buy back $21 billion shares between 2022 and 2021. These stock buybacks tend to help the price of the stock rise, but not always.
But if that's not sufficient, the company also pays investors a generous dividend of 2.53%. Nestle has a market cap of nearly $300 billion.
McDonald's (NYSE: MCD)
McDonald's ranks as the number one restaurant chain by revenue worldwide, serving over 69 million customers daily.
Its McFlurry is a global staple in the ice cream industry. Its also been the restaurant's most popular dessert since it was introduced 25 years ago.
But McDonald's ice cream business doesn't end there. Milkshakes and other soft ice creams are also part of the fast-food chain offerings.
However, the ice cream segment of their business has been under scrutiny. News and even memes have circulated recently regarding McDonald's issues with its ice cream machines.
The machines are constantly reported as being out of service. So much so that an interactive website called McBroken was created to track the problem.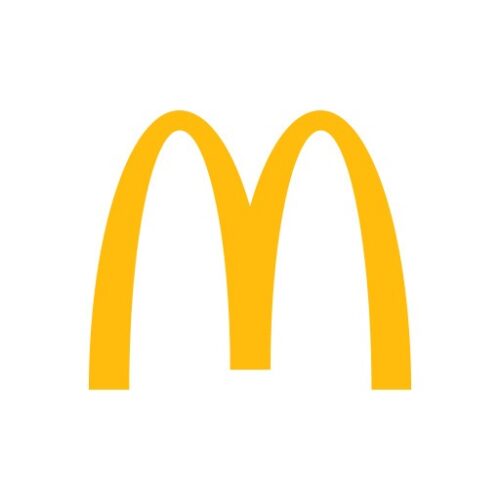 While the trend doesn't look good for McDonald's ice cream business, it's possible that it will improve.
McDonald's is allowing a different vendor to provide new ice cream machines to its restaurants, as the main problem has been identified as the machine itself. Although the transition could take a very long time.
McDonald's differs from other picks in our list in that a parent company does not own the chain. 
While Warren Buffet does own a sizable amount of shares, McDonald's remains a directly publicly-owned business. Getting closer to a pure-play ice cream company than our other picks.
The restaurant chain is also considered to be one of the world's largest real estate owners in the world. The franchise operates nearly 40,000 restaurants across 120 countries.
McDonald's has a market cap of nearly $200 billion and pays investors a dividend yield of 2.26%.
Related: The 5 Best Fast Food Stocks to Buy Now
Unilever (NYSE: UL)
Unilever is a British food conglomerate similar to Nestle; however, its portfolio also includes non-food products such as beauty and healthcare.
Unilever is smaller than Nestle, with only close to 400 brands in its portfolio. Despite being smaller than Nestle, Unilever holds a couple of ice cream brands in its portfolio.
Its ice cream brands include:
Ben and Jerry's

Walls

Magnum
The British conglomerate accounted for nearly one-fifth of all ice cream sales to consumers by value in 2020.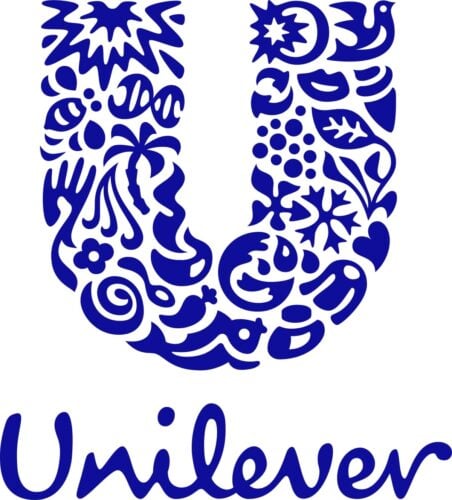 Unilever's ice cream brands brought in a whopping $7 billion in 2021. That's nearly 13% of its total $52 billion 20221 income.
The company happens to have a green thumb. Unilever is investing in cow-free dairy, which is set to reduce its carbon footprint.
The conglomerate is also working on an ice cream product that will freeze at -12 C instead of -18. This will help reduce energy consumption costs for the company and its vendors.
Expansion of their ice cream empire is also on the horizon, which could yield further growth. The company announced its intention to bring brands like Cornetto into more markets.
Unilever offers inventors one of the best dividends on the list, yielding 3.61% annually.
General Mills, Inc (NYSE: GIS)
General Mills is another food conglomerate that indulges in ice cream. What may come as a shocking surprise is that the only ice cream brand General Mills manages is Häagen-Dazs.
This is unexpected because we already said Nestle owns this brand; however, Nestle only manages Häagen-Dazs in the United States and Canada.
General Mills is in charge of selling the ice cream brand in the rest of the world.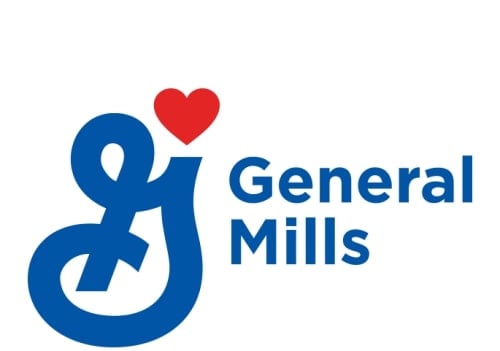 This mix-up goes back decades, and it's the result of corporate acquisitions and licensing from Pillsbury, Häagen-Daz's previous parent company.
General Mills also dips into the ice cream business in other ways. Similar to Kit Kat, some of its brands occasionally license out their flavors for ice cream products. For example, Cold Stone Creamery's Lucky Charms ice cream flavor.
General Mills stock has benefited from a successful market performance despite the rising cost of wheat, which affects its cereal business.
Like others on this list, General Mills offers investors a generous dividend yield. Shareholders can expect to be paid 2.61% in annual dividends.
B-R 31 Ice Cream Co Ltd (TYO: 2268)
B-R 31 is a Japanese company that sells ice cream products and operates ice cream store chains. The company is better known for its Baskin-Robbins brand.
Baskin-Robbins has over 7,700 stores worldwide, which B-R 31 supplies products for. 
Basking engages in the sale of ice creams through its franchise stores. The standard initial fee to open a franchise is nearly $25,000.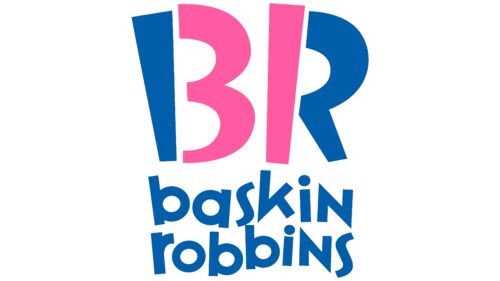 They also profit from offering trademarks, designs, and marketing to their franchises after they are launched.
The ice cream chain is nearly 80 years old and probably our purest ice cream play in the list.
The stock has seen considerable growth in the last decade, returning nearly 90% to investors since its 2009 bottom.
Are Ice Cream Stocks a Good Investment?
Ice cream stocks could be the investment that refreshes your portfolio this summer. If you're thinking of investing in them, you might be in for a treat.
Data shows that ice cream businesses could be a profitable investment over the next decade. 
The global ice cream market was valued at nearly $80 billion in 2021. Analysts expect it to grow at a CAGR of 4.1% annually until 2030. At which point it could surpass $100 billion annually.
A decent growth rate that could see little to no effect from the looming recession. After all, when times get tough, people might prefer to indulge in ice cream.
Investors could also find that the high dividend yields from these food giants might come in handy during an economic downturn.
If the stock prices fall, investors could opt to compound their dividends while the stock price is low. Then choosing to sell the compounded position once the price picks back up.
Growth is projected to come from rising demand and innovation within the industry. Particularly when it comes to new flavors. Premium, green thumb, and healthy categories could also help drive further growth.
A risk factor in the industry comes from rising energy prices. Logistics and storage of ice cream require a lot of power to maintain the freezers. 
The carbon footprint from bovine could also be a matter of concern. Although some brands are already looking into non-dairy alternatives.
Investors must also be weary of risks affecting the non-ice cream side of the parent companies. While their diversification tends to be an advantage, risks in other categories could spill into total revenues.
Although investing in a conglomerate could be considered a much safer investment than betting on a smaller ice cream company.
There is no shortage of cravings for ice cream in America. 
The average American eats around 20 pounds of ice cream each year. That amounts to nearly four gallons of ice cream. In 2021, ice cream makers produced more than 1.3 billion gallons of ice cream.
Now that you know more about ice cream stock, you might scoop one (or more) of these sweet deals for your portfolio.
You might also like: 
The 12 Best Food Stocks To Buy For A Full Portfolio
2022 Layoffs Hit PepsiCo, Hundreds of Workers Could Be Affected