The metaverse is the latest buzz in the tech world, with tech giants like Facebook going as far as rebranding themselves. Funds have taken notice and are now offering thematic metaverse ETFs for investors. But if it's worth investing in the metaverse, what are the best metaverse ETFs to buy now?
Best Metaverse ETFs
Roundhill Ball Metaverse ETF (NYSEARCA: METV)
METV was the first metaverse ETF to hit the markets back in June 2021.
But the exchange-traded fund is not the only metaverse for Roundhill. The investment firm is also behind the Ball Metaverse Index—the first metaverse global index.
The Roundhill Ball Metaverse ETF leads our list as the most popular metaverse ETF, with an average daily volume of 297.68K shares. It also leads the pack as the largest, with $400 million in assets under management.
If worries about a digital wild-west are keeping you from investing in the metaverse, then METV could help relieve some anxiety. Roundhill is taking a lower-risk approach to the metaverse by focusing primarily on established companies.
A majority of the 45 assets listed in its portfolio come from tech giants and innovative startups. Top holdings include companies such as Nvidia, Apple, META Platforms, and Microsoft.
While many of these companies are not pure metaverse plays, they offer exposure via software, hardware, and infrastructure.

For example, Meta Platforms Inc, among other things, plans to develop goggles that allow users to immerse into the metaverse experience. Nvidia is also a significant metaverse player, as the GPUs they develop are a critical part of the industry.
This could be one of the reasons behind Roundhill's popularity among investors.
METV initially launched under the ticker META, but it registered a name change in an SEC filing back in January 2022. This occurred just a few months before Facebook — now Meta Platforms Inc — changed its ticker from FB to META.
Facebook reportedly paid Roundhill for the ticker acquisition, proving that the early bird does catch the worm.
The Roundhill Ball Metaverse ETF has a fair expense ratio of 0.59% and currently does not pay a dividend. A majority of its underlying holdings are US-based companies, but it has close to 23% Asian exposure.
Despite being the first metaverse ETF, the fund has had a poor performance since its inception.
The ETF is down nearly 50% since its initial public offering. This could mainly be due to poor timing, as the market took a deep dive in the months following its debut.
Related: The 5 Best Metaverse Penny Stocks
The 9 Best Metaverse Stocks To Buy Now
Evolve Metaverse ETF (TSX: MESH)
MESH is an actively managed metaverse ETF listed on the Toronto Stock Exchange and is comprised of over 30 different holdings.
The Evolve Metaverse ETF also primarily focuses on solid tech companies. Unlike METV, its 30 holdings are all closely weighted.
However, its geographic allocation is similar to that of METV. Around 76% percent of the ETF holdings come from the United States. The majority of the remainder come from Asia.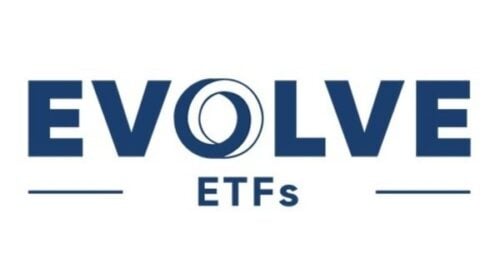 The ETF is a dwarf in the metaverse space, with only a humble $9 million in assets under management. But that doesn't stop it from charging equal management fees. The ETF has an expense ratio of 0.60%.
There isn't much performance data available for this ETF, as it debuted in November 2021.
However, since its debut, MESH has — like the rest of the tech sector — suffered considerable losses. The metaverse ETF market price is down a whopping 50% since its inception date.
21Shares Decentraland ETP is not a conventional metaverse ETF, but rather an exchange-traded product.
Its investment objective is to simplify access to crypto. It does so by offering an ETP that seeks to track investment in Decentraland and its native cryptocurrency.
Decentraland is one of the first well-built attempts at a metaverse. The 3D platform allows users to buy NFT-based plots of land using the MANA Ethereum Token.
In other words, the Swiss Stock Exchange-listed ETP is a different way to invest directly in the MANA cryptocurrency.
This alternative may be advantageous to some investors. Particularly those looking to enjoy the benefits of a conventional investment vehicle while getting crypto exposure.
Overall, the ETP currently has around $200 million in assets under management.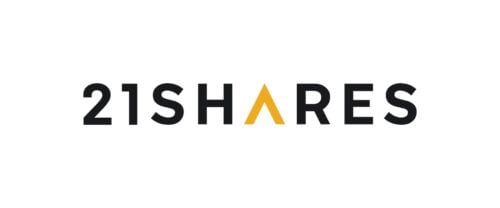 The MANA ETP is undoubtedly not made for the faint of heart. Shareholders could experience a great deal of volatility with this product, given its cryptocurrency exposure.
Volatility can already be observed despite its short price history. Its market price has been on a rollercoaster since its inception date, February 2022. Prices topped at nearly $15 per share and went as low as $5, which is a drop of nearly 75%.
Yet, there is the possibility that the ETP will deliver more than just risk and volatility.
Decentraland has demonstrated a degree of success in the metaverse industry and built a reputed user following.
Established brands like Nike and Binance also use the platform and have built virtual property inside it.
Will our future real-estate investments be built in Decentraland's virtual worlds? That's yet to be seen, but it sure sounds exciting!
ProShares may be a smaller management firm, but it has a significant footprint in the industry. Their UVXY ETF is widely used as a trading alternative for the VIX.
The fund recently made headlines after debuting a Bitcoin futures ETF in October 2021. Now ProShares is breaking virtual ground in the metaverse with its new thematic metaverse ETF.
VERS seeks to track the performance of the Solactive Metaverse Theme Index. Its composition is similar to that of MESH and METV, holding established tech companies for the most part.
However, the fund does differ in its emerging markets exposure.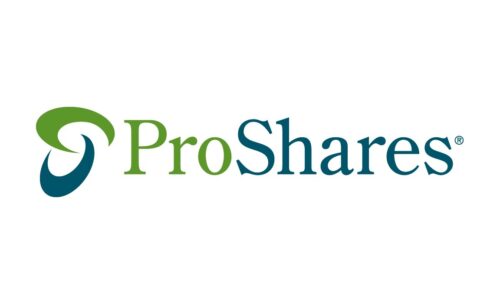 The ProShares Metaverse ETF is primarily weighted into United States companies (88%), with only about 6% exposure to Asia and the rest to Europe.
This and a more recent inception date may be why VERS has outperformed its peers, despite having similar compositions.
The metaverse ETF is only down 25% since its inception in March 2022. In comparison, it lost only about half as much as its peers.
The current or past performance does not guarantee future results; however, the price data could point to a potential advantage for the ETF.
VERS sets itself apart in our best metaverse ETFs list by offering shareholders a dividend yield of 2.41%, paid quarterly. It also does so at an equal cost to its peers; the fund's expense ratio is 0.58%.
Horizons Global Metaverse Index ETF (TSX: MTAV)
The Horizons Global Metaverse Index ETF is our second Canadian metaverse ETF on the list. Like VERS, MTAV also seeks to track the performance of the Solactive Global Metaverse Index.
Despite seeking to track the performance of the same index, both thematic ETFs are composed differently.
The Horizons Global Metaverse Index ETF has a larger exposure to Asia (20%), with Tencent being its top holding (6.48%). The ETF also differentiates itself by having significant exposure to Virtual Reality (VR) and Augmented Reality (AR).
It also places great emphasis on digital payment platforms and digital marketplaces. Digital marketplaces account for the majority of its holdings at 21%.
MTAV comes in as the most pricey in our list of Metaverse ETFs, with an expense ratio of 0.65%.
The last metaverse ETF on our list might come as a big surprise as it's not yet listed. Yet, we couldn't hold back from writing about it in our list of top metaverse ETFs.
The iShares Future Metaverse Tech and Communications ETF is being launched by no other than BlackRock.
This is massive news for the metaverse as BlackRock is the world's largest asset manager, with over $10 trillion in AUM.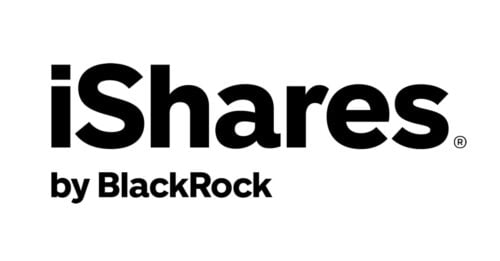 While there is still not much information available about the ETF, it's possible we can expect a solid portfolio from BlackRock. We will surely be keeping this one under our radar!
The SEC filing does not provide information about a ticker name yet. Would you like to take your guess at what it will be?
Are Metaverse ETFs a Good Investment?
The metaverse is a young idea with huge potential, which could make buying metaverse ETFs a profitable long-term investment.
However, as with all new ideas, there are many unknowns ahead.
For this reason, it could be riskier to invest in individual securities. Instead, investors might want to invest in a metaverse ETF, which could help minimize the risk.
Metaverse ETFs offer a broader investment approach by diversifying across multiple companies.
This minimizes risk as it cushions against failing projects. On the other hand, it's also possible that the ETF holds industry leaders, which could generate significant returns.
The metaverse is depicted by its architects as an alternate and limitless reality. It is speculated that developers will create an immersive virtual realm where people can socialize and attend their jobs virtually.
It is also speculated that in this alternate reality, we would be able to purchase clothing, real estate, art, and experiences.
This would create an entirely new set of virtual micro-industries and businesses, generating multiple sources of revenue.
It's difficult to accurately put an economic value on the future value of the metaverse, and current analysts' forecasts range wildly.
But if it does live up to its full potential, the metaverse space could be worth trillions.
Yet, virtual reality is still not real for many of us. Investments in the metaverse by companies like META Platforms haven't drawn much consumer interest.
There is, however, a chance that the industry could take off tremendously once it's matured. But that horizon is still an arm's length away.
The idea of having a virtual world with endless possibilities at our fingertips is enticing, but can it beat real connections and reality?
Can a world that promises endless virtual possibilities offer investors equal market returns?
That is yet to be seen. But there is a possibility that those considering the risk, could see the rewards if they wait long enough.
Will you invest in metaverse ETFs?
You might also like:
The 7 Best Cybersecurity ETFs To Buy Now
The 8 Best 5G ETFs To Buy Now For Huge Upside