Cyberattacks are becoming commonplace, forcing cybersecurity companies to step up in big ways to stop these threats. Cybersecurity exchange-traded funds (ETFs) allow access to many of the most promising ventures expected to see large-scale growth in the sector in the coming years. This article looks at the best cybersecurity ETFs you can invest in right now.
Best Cybersecurity ETFs
First Trust Nasdaq Cybersecurity ETF (NASDAQ: CIBR)
The First Trust Nasdaq Cybersecurity ETF became available in July 2015 and closely follows the Nasdaq CTA Cybersecurity index. With the cybersecurity industry still so new, CIBR is one of the oldest pure-play cybersecurity ETFs on the stock market.
It unsurprisingly contains only cybersecurity stocks with at least $250 in market capitalization and is rebalanced every quarter. Half of the fund's assets come from the software industry, but exposure extends to IT services, communications equipment, and professional services.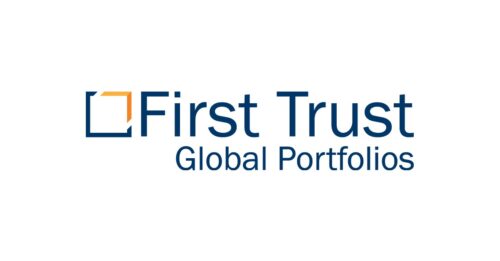 These holdings totaled nearly $5 billion among the ETF's 37 securities. At the forefront of the asset list are Broadcom Inc. (NASDAQ: AVGO) at 6.03%, Cisco Systems, Inc. (NASDAQ: CSCO) at 5.97%, and CrowdStrike Holdings Inc. (NASDAQ: CRWD) at 5.91%.
The cybersecurity ETF has grown nearly 12% since its inception despite a lackluster 2022. Even with the NAV price drop, the fund still offers a small 0.79% dividend yield. 
Those wishing to get involved should make a note of the annual 0.60% expense ratio.
The iShares Cybersecurity and Tech ETF features 46 holdings with over $500 million in total assets under management. 
Nearly 90% of these assets fall into the information technology category, with the remainder belonging to the industrial sector.
Geographically, three-quarters of the cybersecurity stocks in this fund originate from the United States. The other companies have headquarters in Israel, Japan, Taiwan, Canada, and the United Kingdom.

Top holdings include Booz Allen Hamilton Holding Corporation (NYSE: BAH) at 5.10%, Zscaler Inc. (NASDAQ: ZS) at 5.02%, and Citrix Systems Inc. (NASDAQ: CTXS) at 4.94%. The ETF tracks the NYSE FactSet Global Cyber Security Index and has done so since its inception in 2019.
After battling through a tough 2022, iShares Cybersecurity ETF is still up over 12% since making its first appearance. NAV prices hover around the $35 mark, keeping the fund accessible to investors. Anyone currently investing sees a 0.73% dividend yield.
An expense ratio of 0.47% is lower than most other cybersecurity ETFs, adding to the overall appeal.
Global X Cybersecurity ETF (NASDAQ: BUG)
The Global X Cybersecurity ETF pulls its resources almost entirely from the information technology sector, with the remaining 4.5% of cybersecurity companies contributing to the communication services space. 
In total, these two asset classes offer a combined total of $1.06 billion in net assets.
BUG invests in the global cybersecurity market, but 66.8% of these cybersecurity technology companies are domestic. International investments comprise the rest of the pie, coming mainly from Israel, the United Kingdom, and Japan.

With 25 total holdings, Global X Cybersecurity ETF attempts to stay in line with the Indxx Cybersecurity index. The top companies engaged in the ETF are Palo Alto Networks Inc. (NASDAQ: PANW) at 7.75%, CrowdStrike Holdings Inc. (NASDAQ: CRWD) at 7.58%, and Check Point Software Technologies (NASDAQ: CHKP) at 7.54%.
Since landing on the stock market in October 2019, NAV prices have jumped over 20%. Investors project high growth potential for the cybersecurity space, making BUG's current $24 valuation a potential steal. 
A middling expense ratio of 0.50% shouldn't be too high of a hurdle to overcome.
ETFMG Prime Cyber Security ETF (NYSEARCA: HACK)
Despite the ticker HACK, the ETFMG Prime Cyber Security ETF invests in cybersecurity companies with services related to stopping ransomware attacks and other threats.
Holdings primarily come from systems software, internet services, research, and consulting. The ETF does branch out somewhat into areas like communications equipment, aerospace, and defense.
HACK's top ten holdings each attribute between 4% and 5% to the total asset pool. Those with the highest weights are aerospace company Bae Systems (OTCMKTS: BAESY) and cybersecurity firms CrowdStrike Holdings Inc. (NASDAQ: CRWD) and Palo Alto Networks Inc. (NASDAQ: PANW).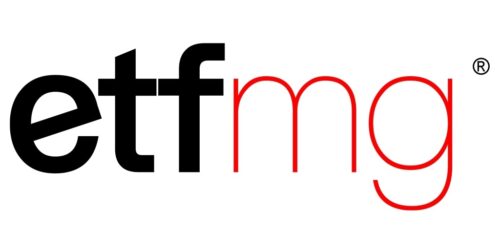 Total assets under management eclipse the $1.57 billion mark among its 65 stocks. Over 95% of companies in this cybersecurity ETF stem from the United States, the United Kingdom, and Israel.
The fund was created in November 2014, making it the oldest ETF on our list. It is up 9.16% since then and follows the Prime Cyber Defense Index as a guide. NAV values remain near the $44 mark, and the fund has an expense ratio of 0.60%.
WisdomTree Cybersecurity Fund (NASDAQ: WCBR)
The WisdomTree Cybersecurity Fund is the newest cybersecurity ETF to make the list, with an inception date of January 2021. Coming in at the highest point of the year, WCBR has felt the lows of 2022 with nearly 20% losses overall.
Instead of focusing on negative returns, the sky is the limit for future results. The fund utilizes cybersecurity experts' data and models the WisdomTree Team8 Cybersecurity index to find the best growth opportunities.
Current holdings come entirely from the information technology sector and contain 26 companies. The top ten have similar weights and makeup roughly half of the tech ETF. Stocks include Sentinelone Inc. (NYSE: S), Fortinet Inc. (NASDAQ: FTNT), Hashicorp Inc. (NASDAQ: HCP), and Datadog Inc. (NASDAQ: DDOG).
The fund draws mainly from United States companies, accounting for 85% of total assets. Israel, Japan, and the United Kingdom represent about 4% each. Assets under management just surpass the $30 million mark. Its expense ratio is listed at 0.45%.
Simplify Volt Cloud and Cybersecurity Disruption ETF (NYSEARCA: VCLO)
Also relatively new on the scene, the Simplify Volt Cloud and Cybersecurity Disruption ETF launched just after Christmas in late 2020. It has a very accessible entry point at $7 per share, even though the expense ratio runs high at 0.95%.
As another newcomer, VCLO has only seen the bad side of the cybersecurity sector to date. NAV prices have fallen steadily since the end of 2021, presently 40% lower than two years ago.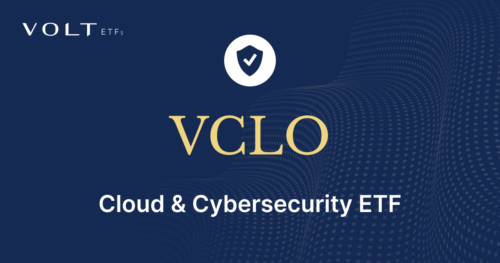 Even so, the cybersecurity ETF concentrates on companies expected to make a significant future impact.
Over 60 holdings contribute to the over $5 million in total assets. Those weighted the highest include Sonder Holdings Inc. (NASDAQ: SOND) at 5.62%, Zscaler Inc. (NASDAQ: ZS) at 4.75%, and Cisco Systems, Inc. (NASDAQ: CSCO) at 4.75%.
ProShares Ultra Nasdaq Cybersecurity ETF joins the trend of new cybersecurity funds, having been on the market since January 2021. 
Most of its listed assets are software companies, but the fund also has considerable investment in IT services, communications equipment, and professional services.
Although very similar to First Trust's Nasdaq ETF above, UCYB seeks an average return two times its underlying benchmark every single day. The hope is magnified gains, but such a system may also see higher losses.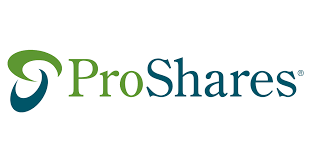 Top holdings are CrowdStrike Holdings Inc. (NASDAQ: CRWD) at 6.72%, Palo Alto Networks Inc. (NASDAQ: PANW) at 6.27%, and Zscaler Inc. (NASDAQ: ZS) at 6.23%. Net assets are small for an ETF at just $2 million.
Like other funds starting out in 2021, the ProShares Ultra Nasdaq Cybersecurity ETF could not grow enough last year to offset poor market conditions in 2022. Returns remain at -22% since inception but should turn around quickly in a more favorable market.
Should You Buy Cybersecurity ETFs?
Businesses rely more than ever on IT to tie together and process all their data. In addition, people are storing personal information on the web for easy access down the line. 
The result is numerous places unscrupulous individuals are taking advantage of to steal from.
Cybercrime cost the United States $6.9 billion in 2021, and the trend shows no sign of slowing down. Companies playing a role in stopping these threats are more in demand now than ever. Projections put the industry into the hundreds of billions by the decade's end.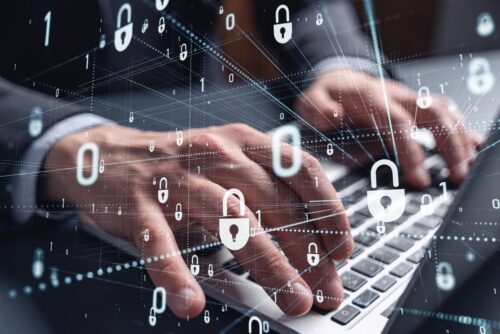 With so much future growth, it makes sense to invest in cybersecurity at this stage of the game. 
Still a very new industry, many cybersecurity companies are working hard to carve out a niche. This creates volatility and unrest best mitigated with cybersecurity ETFs.
Since exchange-traded funds often contain dozens of holdings, this diversity helps curb the highs and lows seen on the market. 
ETFs are designed to grow slowly over time and may offer dividends to supplement income from shares. That said, investing in cybersecurity ETFs should be part of a long-term plan.
Where to Buy Cybersecurity ETFs
ETFs trade on exchanges during regular market hours, no different from a common stock. 
Most of these appear on Nasdaq or the New York Stock Exchange and are best purchased from online brokerages such as Robinhood or Webull. These financial services companies offer commission-free trading and are intuitive to use.
Final Words
Like many other aspects of business, cybersecurity is fast becoming an essential tool. 
Thanks to this, the potential for the industry to grow from where it currently stands is astronomical. Cybersecurity ETFs offer a way to maximize your exposure through careful investments in the space.