As the metaverse continues to grow in popularity, more and more investors are looking to get in. But what stocks should be on your radar? Tune in for our picks of the best metaverse penny stocks to buy in September 2023.
Best Metaverse Penny Stocks in 2023
Nextech Ar Solutions Corp (OTCMKTS: NEXCF)
Nextech Ar is a Canadian company that develops 3D scanning and printing technology.
It has a market cap of $88.7 million CAD and is traded over the counter.
The company pivoted as a metaverse company when it acquired ARway and integrated HoloX into its products last year.
As a UK-based spatial computing company, ARway is Nextech's ticket to the metaverse industry.
With its Unity-based spatial mapping technology, users can provide themselves with hyper-accurate location-based 3D map data.
The map data in turn allows access to an Augmented Reality Software Kit that can frame a user's surroundings within minutes.
This enables businesses who want more exposure online through Nextech's scalable solutions, like HoloX Human Holograms or advertising campaigns across various platforms.
It also offers consumers portal opportunities where they may purchase products without ever leaving home through eCommerce websites powered by NTAR Inc.
Since the beginning of the year, the company has seen major product growth, including its 3D SaaS solution and new AR app.
The widespread adoption of Nextech's ARitize and metaverse projects across diverse industries demonstrates the high demand for its 3D models and metaverse products.
Through all its efforts, Nextech is best suited to fulfill these increasing demands.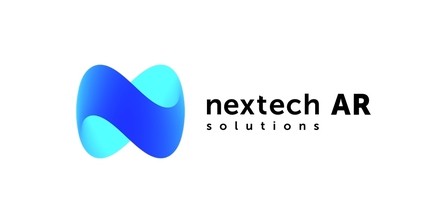 Tokens.com Corp (OTCMKTS: SMURF)
Tokens.com engages in the development and implementation of blockchain technology and digital currencies.
The company offers services such as consulting, issuing tokens, creating smart contracts, and providing escrow services.
However, it specializes in non-fungible tokens and crypto-assets.
Right now, Tokens.com is dedicated to metaverse real estate.
In metaverse ecosystems, Decentraland is one of the most popular "locations".
The Decentraland virtual reality network is powered by the Ethereum coin.
The currency can be used to purchase virtual land plots in Decentraland and pay for in-world services and products.
Metaverse Group, a subsidiary of Tokens.com, purchased a 116-parcel estate in Decentraland's "Fashion Street".
Tokens.com spent 618,000 MANA on this transaction.
The cost of MANA currently was around $4, valuing the transaction at nearly $2.47 million.
Tokens.com's play within the metaverse real estate will also bring fashion brands opportunities to showcase their merchandise.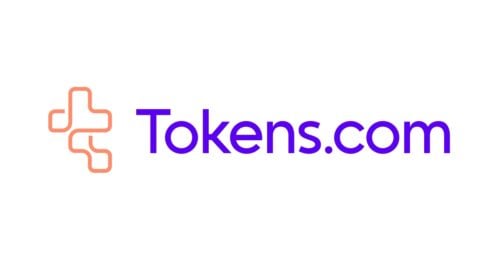 Top Metaverse Penny Stocks
Alpha Metaverse Technologies (OTCMKTS: APETF)
Metaverse stocks offer investors a unique opportunity to tap into the growth of the virtual reality and blockchain industries.
One such venture is Alpha Metaverse Technologies, formerly known as Alpha Esports Tech Inc, an emerging esports and mobile gaming company.
The company recently stated that APETF's Paradise City Gaming subsidiary has begun developing its metaverse technologies.
These technologies will provide augmented reality experiences that will integrate the virtual and physical worlds.
Paradise City will begin building virtual experiences, encouraging users to participate in real-world challenges with the possibility of winning NFT prizes and Alpha Coins, Alpha's utility crypto token.
Alpha Metaverse Technologies recently acquired Shape Immersive Entertainment Inc, which puts the company in a dominant position to take advantage of this booming industry.
Shape is a digital entertainment company that has been a leader in metaverse technology makers for the past few years.
Alpha Metaverse's most recent financial report shows an overall increase in revenues, with a significant jump in the company's blockchain and virtual reality businesses.
The report also highlighted the success of its mobile gaming division, which accounted for most of its total revenue.
The company attributes this growth to strong global demand for esports and mobile games.
Alpha Metaverse Technologies is well-positioned to capitalize on this growth, with its strong portfolio of games and upcoming metaverse technologies.
Watch Alpha Metaverse Technologies in the following months as it enters the virtual world.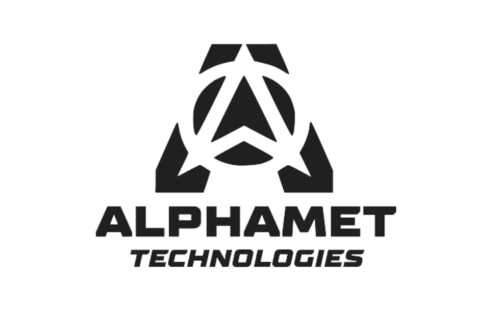 Fujian Blue Hat Interactive Entertainment Technology Ltd. (NASDAQ: BHAT)
Blue Hat Interactive is another metaverse penny stock catching investors' eyes over the past few months.
The company develops mobile games, augmented reality education platforms and products, and data center services.
Virtual reality and online gaming are increasingly becoming "go-to" metaverse equities to keep an eye on.
Blue Hat's most recent financial report featured a major update on the company's sales growth.
Revenue increased by $13.3 million in 2021, an increase of more than 230% from the previous year.
The company had barely $4 million in revenue at the time.
This increase was credited to its IDC business, which was bolstered by mobile gaming and IT services.
As contemporary technologies are increasingly integrated into the metaverse, BHAT is a great metaverse penny stock to keep an eye on.

Metaverse Penny Stocks Under $1
Friendable Inc (OTCMKTS: FDBL)
Friendable Inc (OTCMKTS: FDBL) is a social media company that connects people through live online entertainment events.
Its mobile app "Fan Pass" allows users to connect with their favorite artists and celebrities.
Fan Pass is swiftly making a name for itself as the only 360-degree, all-inclusive music artist platform.
It's seen as the "anti-label" option for musicians who want to preserve autonomy while still needing support to grow their careers and be noticed.
The interactive entertainment platform covers everything from live streams and digital events to ticket revenues and merchandising.
All of these are cash generators for artists since Fan Pass reports and distributes revenue with them.
Various music distribution options, including playlisting capabilities, fan/follower growth services, and "Grow with Us" initiatives are among the platform's new features.
Recently, the company announced a boost in revenue growth since its launch last year.
It has seen an enormous 4,900% year-over-year increase since last year, together with its growing artist database of over 111,000.
This shows that there could be a lot of potential in its platform, and Friendable Inc could be on its way to becoming a household name.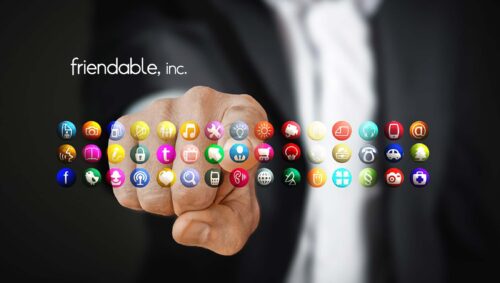 Should You Buy Metaverse Stocks?
Metaverse stocks have been a hot commodity in the stock market recently.
With the rise of NFTs and cryptocurrency games, the value of the metaverse could see a sharp incline.
The prospect of building a digital world, or your own virtual universe, has a nearly endless range of applications.
However, there is no clear answer as to whether you should buy metaverse stocks.
If you want in on the metaverse, cheap stocks could be the way to go.
This is a very speculative industry, which means that traders who seek out volatility might feel right at home.
There are some companies that show long-term potential, however, so buy-and-holders also have a place in the metaverse investing space.
Where to Buy Metaverse Stocks
There are plenty of online brokers, but two of the most popular are Robinhood and Webull.
Robinhood
Robinhood is a mobile app that allows you to buy and sell stocks for free.
You can also invest in ETFs and cryptocurrencies, such as Bitcoin and Ethereum.
The app is available on iPhone and Android.
What's great about Robinhood is that you can trade, buy, and sell stocks without fees.
This commission-free platform will let you invest in some of the top stocks in the stock market today.
Webull
Webull is another commission-free stock trading app that you can use to invest in hot metaverse penny stocks.
The app has a user-friendly interface and offers real-time quotes, news, and analysis.
The platform lists over 5,000 stocks, so you'll have a ton of options for investing in emerging trends like the metaverse.
Metaverse Penny Stocks: Final Thoughts
Right now, the metaverse is a relatively new concept and an intriguing arena to investigate.
It's easy to see why so many investors and companies are flocking to the industry, especially with companies like Facebook/Meta Platforms Inc (NASDAQ: META) breaking limits last year.
There's a lot to account for in the metaverse, including cryptocurrencies, decentralized finance (DeFi), non-fungible tokens (NFTs), virtual land, and other digital assets.
This is still a new industry, however, so there are plenty of risks associated with it.
Nevertheless, if you're looking for high-risk, high-reward investments, then metaverse penny stocks could be a great place to start.
Metaverse Penny Stocks FAQ and Recap
Follow along for our answers to the most commonly asked questions about Metaverse Penny stocks.
Can I Invest in the Metaverse?
Yes, you can invest in metaverse stocks. Some of the best places to find these stocks are Robinhood and Webull. If you want to trade over the counter, however, you might want to check out E*Trade.
Why Invest in Metaverse Penny Stocks?
Because of Facebook's transition to Meta last year, other large companies could follow. As a result, the metaverse comes with great potential, and with that potential comes investment opportunities. Metaverse penny stocks are a great way to get in on the ground floor of what could be a very lucrative investment.
What Is the Best Metaverse Penny Stock?
Nextgen AR is a great metaverse penny stock because it is one of the few organizations that actually manufactures and develops kits and products that other metaverse companies use. Additionally, it has a solid track record, and its stock is relatively stable.
Is Metaverse a Great Investment?
The metaverse is still a young technology, and its potential has not yet been fully explored. That means that there is a lot of potential for growth in the metaverse market. Still, metaverse penny stocks are risky, so do your due diligence before picking up any shares.
What Is the Most Popular Metaverse Penny Stock?
Alpha Metaverse Technology, formerly known as Alpha Esports Tech Inc, is focused on the development of a gamified metaverse. It is one of the most companies on our metaverse stock list to watch, and it could have a lot of potential for growth.