The music industry is constantly evolving, and it's not going anywhere, making it a solid candidate for investment. But what music stocks should be on your radar? Read on to find our picks for the music stocks to invest in for June 2022.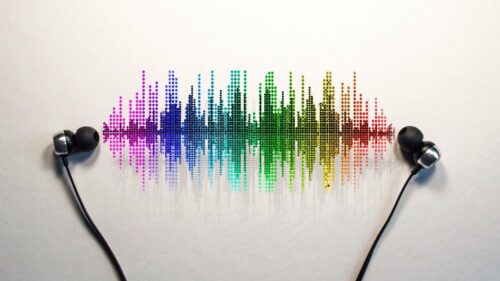 Best Music Stocks To Buy Now
Amazon (NASDAQ: AMZN)
Amazon is one of the world's largest companies and one of the most expensive stocks on the market. One aspect that makes Amazon so dominant is that it has a huge market share in many industries.
Music and media streaming is just a small part of its operations, but it still manages to be a significant player in the music space. Amazon Prime is one of the company's biggest money-makers at the moment. This music service has multiple tiers to appeal to a broad audience.
Amazon Music Prime provides access to a limited catalog of 2 million songs. The more expensive Amazon Music Unlimited has a full catalog of roughly 70 million songs.
One of the most appealing features about Amazon Music is that it integrates with its new Alexa technology.
When you invest in Amazon, you're investing not only in music and paid video streaming services but also in its comprehensive range of existing products.
In fact, in its last quarter, Amazon Web Services (AWS) became its biggest contributor, possibly more valuable than its e-commerce division.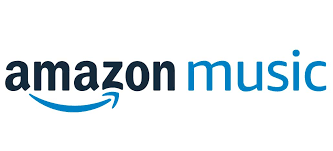 AWS continues to grow, in contrast to retail. As previously said, profitability is still deep and revenue increased by 37% to $18.4 billion. Amazon has always relied on AWS to support the business until retail becomes lucrative, but it can continue to do so in the long run.
And it will only get stronger going forward. Even as new rivals enter the market, businesses continue to migrate their operations and data to the cloud, and Amazon still has a commanding position.
Its worldwide cloud infrastructure market share reached 33% in the fourth quarter, beating the combined market shares of its two main rivals: Microsoft Azure and Alphabet's Google Cloud.
AWS operational income increased by an astounding 57% in the first quarter of 2021. In addition, it recently announced an increase in its Prime subscription by 15%, and it will be interesting to see what the consumers' reaction will be.
Overall, this diversity makes Amazon's stock very popular among investors.
While Amazon is not impervious to the effects of the macroeconomic and geopolitical environment, it is still a force to be reckoned with.
Wall Street continues to forecast that the e-commerce behemoth will increase earnings at a pace of more than 40% per year over the next five years. Moreover, revenue will astonishingly quadruple to $885 billion.
Amazon.com is a growth company that investors should feel comfortable purchasing for the long term, even if it doesn't achieve those high ambitions.
Despite the high price of its stock, it could be a great addition to any investment portfolio as its market share continues to rise. That being said, past results are not a predictor of future performance, so picking up shares right now does not mean it is a sure way to make profits.
Tencent Music Entertainment Group (NYSE: TME)
Tencent Music is a division of the larger Tencent holding group, which is based in China and operates a wide range of entertainment and technology companies. The Tencent Music and Media division is a joint venture with Spotify to provide music streaming services in China.
Tencent established its music division in 2016 when it purchased a company called China Music Corporation. Tencent Music filed its IPO in the United States in 2018. Spotify became a major stakeholder, owning nearly half of Tencent's shares.
This company currently offers four different music apps in China. These apps can integrate with WeChat, which is also owned by Tencent and is the largest messaging app in the country. This makes it easy for the company to market to users in a wide variety of demographics.
These apps have large streaming libraries and also provide platforms for artists to upload their own music. It also offers video streaming so users can watch concerts and other music-related content directly from the app.
Tencent Music's stock price has been on a slow upward trajectory for the last year, which could bode very well for investors. However, the majority of the Chinese market underperformed last year.
Chinese stocks, including Tencent, struggle last year. However, the government announced that the Ministry of Commerce will "make every effort to keep foreign trade running within a reasonable range."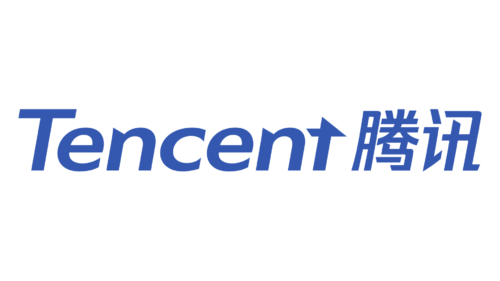 This includes tax cuts ($17.27 billion) and helps with its supply logjam. This announcement resulted in a surge in share prices recently. Its business model has managed to be profitable despite economic ups and downs this past year.
Tencent Music's first-quarter sales fell by 15.1% to $1.05 billion, falling short of forecasts.
The findings seem to have been impacted by China's crackdown on monopolistic businesses and economic openness. Both affected Tencent Music's exclusive agreements with publishers.
But there were some bright spots. The number of paying members of Tencent Music's music streaming services increased, rising 17.8% year over year.
Also, during the first quarter, there was a 31.7% growth in users of its social entertainment services, which essentially are tips for online karaoke and other performances.
Tencent Music generates substantially more money per user in social entertainment even though there are more customers in online music services. This is a good stock to buy for anyone interested in international music.
Sirius XM (NASDAQ: SIRI)
Sirius XM has completely transformed the way people listen to the radio. It is a satellite radio subscription service with hundreds of music and talk show channels. Like many other companies, Sirius XM struggled during the pandemic.
The coronavirus pandemic and resulting economic collapse made it difficult for it to keep its sales up.
However, during its last earnings call, the company reported an increase in total revenue by 6% year over year. In the first quarter, SiriusXM had a record low churn rate of just 1.6% and increased average revenue per customer by 9%, setting a record.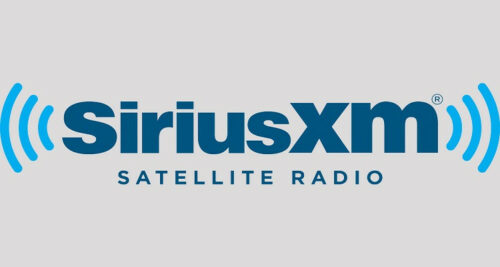 Although SiriusXM's near-term subscriber growth is still constrained by supply issues in the automobile industry, the first quarter was a terrific way to start the year overall.
The company is spending a lot of money to expand SiriusXM digital with improved brand and performance marketing. It is also expanding its advertising platform through new podcast partnerships (most recently, the "Conan Show").
It also gave back $1.3 billion to its owners in the first quarter through common stock repurchases and regular and special dividends. The business is still on track to meet its financial and subscriber projections for the entire year.
Sirius' stock is very cheap at the moment and is more volatile than many other stocks on this list. However, this could be the right choice for investors looking for an affordable pick in the music industry.
Publicly Traded Record Labels
Warner Music Group Corp. (NASDAQ: WMG)
If you're looking for a publicly traded record label, you should put Warner Music Group on your shortlist. This is a legacy brand that has withstood the test of time.
By investing in WMGC, you're also investing in other heavy hitters in the music industry, including Atlantic Records, Warner Records, Asylum, and Elektra.
Warner Music Group Corp. (WMG) is one of the world's leading music companies, with a diverse roster of artists that includes Ed Sheeran, The Rolling Stones, Bruno Mars, and Harry Styles.
The company has a rich history dating back to 1892 when it was founded as an American division of British music company HMV. Today, WMG is a publicly-traded company with a market capitalization of more than $21 billion.
It has a strong financial position, with annual revenue of more than $5.3 billion and earnings of more than $304 million. WMG's music catalog is one of its biggest assets.
Because of the music publishing industry's strength, the company generated first-quarter revenue that increased slightly beyond estimates. Digital revenue growth of 8.3 across Recorded Music and Music Publishing was the primary driver of the revenue increase of 10.1%.
Similar to the previous quarter, this one saw the effects of a new agreement with one of its digital partners on the revenue from the streaming of recorded music.
The company's library includes more than 2 million songs, and it has a strong presence in both the recorded music and publishing markets. WMG also has a growing digital business, with more than 50 million monthly active users across its streaming platforms.
Global revenue from recorded music is expected to grow to $23.5 billion in 2023. WMG is well-positioned to benefit from this growth, thanks to its strong catalog, diversified artist roster, and growing digital business.
Music Industry Stocks
Sony (NYSE: SNE)
Sony is another one of the world's leading record labels. The company also sells technology products, video games, and other forms of media. Although Sony has been very influential in the music industry, it is only a small part of its business.
Sony established its music division in the late 1980s when it purchased CBS record group. Over 30 years later, it continues to expand its music catalog. It has publishing rights to some of the most notable artists of our time, including Michael Jackson, The Beatles, Bob Dylan, and more.
While Sony's music division is stable, the area where this company has really seen the most growth is in gaming. Sony makes the PlayStation 5, which is in huge demand right now.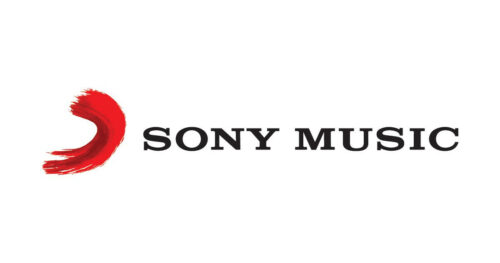 In fact, the company had trouble keeping it in stock. This stock has been consistently performing well over the last several years. The stock only saw a small dip in its share price as a result of the coronavirus and quickly recovered.
Despite the competition from China's Tencent and Microsoft's recent acquisition of Activision–the company still managed to grow last year. Overall, net income increased by 11.4% last year and $2.43 per share.
Additionally, music sales have been thriving (11.93% increase), especially with the help of music streaming. Sony is a leader in music publishing and streaming, and the music industry as a whole is seeing explosive secular development.
Sony's price-to-earnings ratio is relatively low right now, which is good news for value investors. Aside from its music segment, its console has been the main driver of growth for Sony this year.
Best Music Streaming Stocks
Spotify (NYSE: SPOT)
Spotify is a digital streaming service that has entirely changed the way we listen to music. The company currently has a library of over 60 million songs. Spotify also offers podcasts and other media content.
Before the launch of Spotify, consumers tended to buy either hard copies or digital downloads of the music they liked. Spotify currently has both free and premium streaming options available.
Spotify saw year-over-year revenue growth throughout the pandemic, despite the stock market crash in the spring. Its free cash flow has dramatically improved as well. This data indicates that Spotify has a successful business model.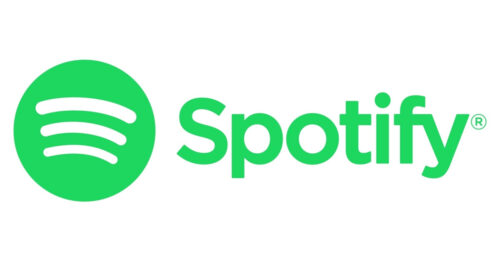 Last quarter, Spotify had 182 million paying premium customers and 422 million monthly active users. Since its IPO, Spotify has increased revenue for its premium sector at a rate of over 15%.
As long as it retains market share, Spotify should be able to continue this rapid growth rate as the music streaming industry is predicted to expand at around the same rate from now until 2030.
It is realistic to anticipate that Spotify will increase its consolidated sales at a 20% pace until 2025. This is likely given the explosive development of podcast advertising, which is increasing by 100% or more annually.
The stock has lost about 58% of its value so far this year due to declining market sentiment and worries about Spotify's profit margins. But investors are underestimating Spotify's potential for expansion.
For the first time in over 20 years, spending on music per person has begun to rise once more, which benefits the top audio platform.
Apple (NASDAQ: AAPL)
Apple is another major player in the music and entertainment industry. AAPL has been ahead of the curve when it comes to consumer music products and services. Apple launched the iTunes digital music store in 2001 and launched the first iPod less than a year later.
This marked the beginning of the mass switch from CDs to MP3 downloads around the world. In 2015, the company launched Apple Music in an attempt to compete with Spotify.
Apple Music has a massive library of content, with over 70 million songs, live radio, concert videos, and original series. It is compatible with all iOS devices, as well as some Android and Amazon devices.
When you invest in Apple, you're not just investing in music — you're also investing in one of the largest technology companies in the world. Apple has a huge and dedicated consumer base, so we could continue to see success from this stock in every area it operates.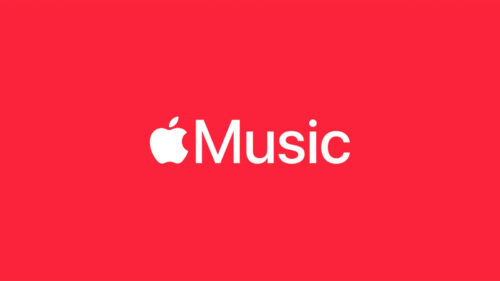 However, because of the current economic turmoil, companies will take different approaches to respond to inflation pressure.
Some businesses, like restaurants, will cut down on spending on input costs. Others, like hotels, will have to absorb the increased expenses due to market competition.
Meanwhile, some will be able to transfer the costs onto the customers because they have pricing power.
Apple currently has a reasonably rich user base and a premium price point, so it can undoubtedly pass expenses through to buyers. Additionally, it has long-term supply agreements that could limit the costs of inflation.
Apple has $192.7 billion in cash and assets on its financial sheet in addition to its ability to set prices. Rising interest rates due to high inflation translate into greater returns on that money.
Apple is a wonderful company to purchase in an inflationary climate because it has the balance sheet to endure the current turbulence and can pass cost hikes on to customers.
Publicly Traded Music Instrument Companies
Yamaha (OTC: YAMCY)
Yamaha is one of the few musical instrument companies that are publicly traded. This company is based in Japan and is the world's largest piano manufacturing company.
In addition to pianos, Yamaha also makes guitars, drums, sound mixers, speakers, and other musical tools and instruments. The company also runs a record label called Yamaha entertainment group, which releases music and produces concerts.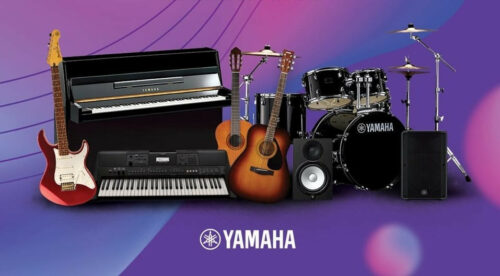 While Yamaha stock initially struggled during the pandemic, the company has been able to bounce back successfully. During the lockdown period, many people decided to pick up music as a new hobby.
This was great for Yamaha, as it is one of the largest global sellers of personal instruments.
Should You Invest In Music Stocks?
While the music industry is constantly evolving, it's something that will never truly die out. Now could be a great time to invest in music stocks, especially those that provide streaming services.
After many years of trial and error, companies have figured out an effective business model for streaming services that are both financially lucrative and convenient for consumers. Many streaming services are also diversifying, with concert videos, podcasts, and other media.
Music Stocks: Final Thoughts
The music industry is thriving right now, so it could be a good time to start investing in music stocks. There are plenty of options to choose from that can appeal to almost any type of investor.
When selecting stocks for your portfolio, you'll want to make sure that the company is financially stable and has the potential for future growth. Looking at recent earnings reports can give you an idea of what direction the stock may be heading before you buy in.
Music Stocks FAQ
Read on for our answers to the most commonly asked questions about music stocks.
Can You Buy Stock in Music?
Yes, you can buy stock in music. There are different types of stocks that you can invest in. You can buy shares of music publishing companies, record labels, or concert promoters. You can also invest in companies that make audio equipment or music streaming services.
What Are Some of the Biggest Music Stocks?
Music stocks are typically publicly traded companies involved in music production, distribution, or performance.
Some of the largest stocks include Apple, Spotify, and Sirius. These major players in the industry offer various music products and services, including streaming, downloads, podcasts, and radio.
What Is the Growth Potential for Music Stocks?
The growth potential for music stocks is high as the industry continues to expand. In particular, purchasing songs and streaming services are becoming increasingly popular.
The music industry is expected to continue growing in the coming years, making now a good time to invest in music stocks.
What Is the Biggest Music Streaming Platform in the World?
The biggest music streaming platform in the world is Spotify. As of 2018, it had more than 406 million paying subscribers and over 500 million monthly active users. Despite the inflation in many countries, this stock is still a good buy.
What Is the Leading Music Label Stock to Watch Out for this 2022?
Warner Music Group is the leading music label stock to watch out for this 2022. The company has been around since 1833 and has a rich history in the music industry.
In addition to its current holdings, Warner Music Group also owns other record labels, like Asylum, Atlantic, and Elektra.