Apple is the technology company with a reputation and cash to match!
They produce very profitable products and have a reputation for quality.
It's no surprise that you're wondering how you can start investing in the company.
As Apple continues to grow, both its cash reserves and its stock price are increasing.
This is making all its investors richer as time goes on.
You can learn how to buy Apple stock by reading this article.

Apple is a company that has never shied away from controversy.
Consumers know them for entering and revolutionizing markets at the same time.
We built much of our modern world around the smartphone, and Apple was the first company to bring it to the market.
Investing in Apple is a smart choice for anyone new to the stock market.
Let's take a look at exactly how to buy Apple stock.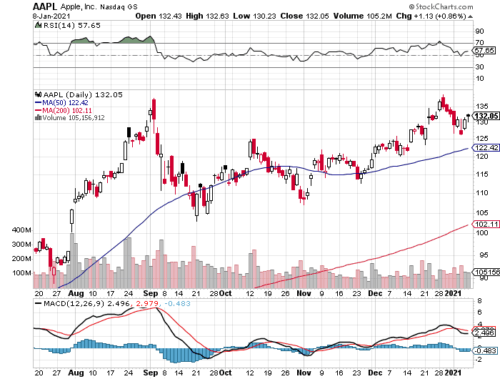 Step One: Open An Account
An investment account is the first thing you'll need to start trading Apple stock. We recommend opening an investment account with WeBull.
WeBull is a fantastic trading app where you can buy a huge range of stocks. The platform is very easy to use and is great for both beginners and seasoned investors.

One of the most exciting things about WeBull is that they give you free stocks just for signing up.
The company also doesn't charge any account management fees, making them different from other traditional brokerages.
There are also no commission fees associated with making trades on stocks.
They also allow you to trade options and ETFs with no fees.

WeBull has mobile apps for both iOS and Android. You can also download apps for Windows and Mac straight onto your computer.
This makes investing accessible for virtually anyone.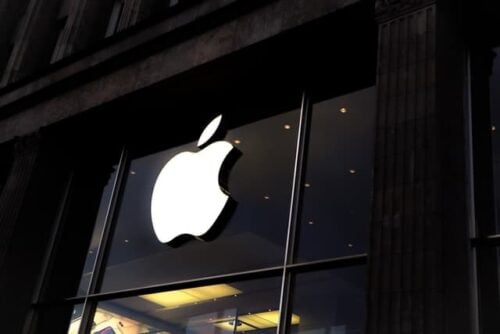 Step Two: Deposit Funds
To make trades, you will need to deposit money into your investing account.
You will use these funds to purchase your stocks.
There are two ways to do this – through a wire transfer or an ACH transfer.
The two work in slightly different ways and both have fees and rules to be aware of.
The best option is ACH transfer as this is completely free of charge.
However, it has a longer processing time than a wire transfer.
When you deposit via ACH, it will take up to 5 business to clear and it needs to come from an American bank acount.
You can deposit up to $50,000 each day.
If you're unlikely to deposit more than that, this will be the way to go as there are no fees.

You can do a wire transfer from either a domestic account or an international account.
A domestic transfer will take up to 2 days.
International transfers take up to 5 days.
Fees for a wire transfer can be up to 8 percent.
For most people, an ACH transfer will be better even though it takes longer.
This way you can avoid hefty fees that could eat into your potential profits.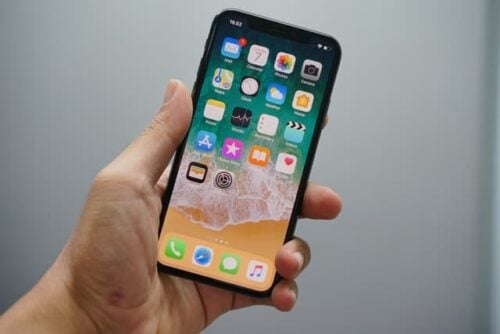 Step Three: Find Apple
Once you've deposited funds into your account, you'll need to find the one you want to buy.
You can search for Apple by their ticker symbol, AAPL.
This should take you to the Apple stock trading page which will have lots of important information available.

On Apple's page, you'll be able to locate the current price for their stock, as well as their pricing history.
This information helps investors to gauge the current growth rate of the stock.
You'll also find information about Apple's market cap, dividends, and more key stock information.
Step Four: Buy Apple Stock
There are two different ways to buy Apple stock – market orders and limit orders. Market orders tend to be more straightforward and are better for new investors.
However, there are some instances in which you might want to use a limit order.

The first to consider is the market order, where you purchase the stock at a price it's currently trading for.
The order is executed immediately, and the stock becomes part of your portfolio.

Alternatively, you can place a limit order to buy your stock only a chosen price.
Investors will typically use these orders if a stock is fluctuating in price.
For example, if a stock is currently trading at $50, you can place a limit order for $45.
The order will only go through if and when the stock drops to that price point.
The brokerage won't place the order if the price doesn't drop to that point.
It also won't execute if you don't have the necessary funds in your account.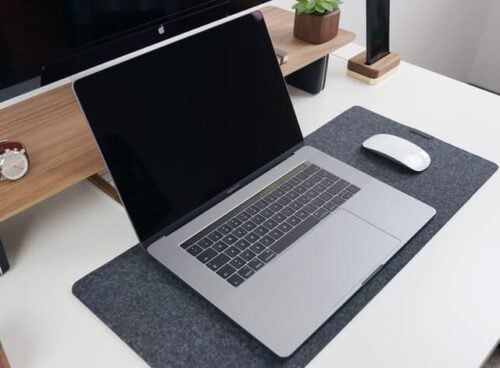 Should You Buy Apple Stock?
Apple stock is a reliable stock to buy. it's a company that is very unlikely to go bankrupt due to its popularity and cash reserves, so investors can hold some comfort in that.
As long as Apple continues to dominate the tech industry and post strong earnings reports, its stock will likely continue to rise.

The company is currently investing in its own line of computers, manufactured in house.
In the past, Apple computers were made using parts from other tech companies like Intel.
Their new M1 machines have revolutionized computing by having a single chip built by Apple.
This means that the computer can be faster, as all the components can work with each other directly.
This follows what Apple has done with the iPhone and iPad.
If they can maintain their success developing these new products, Apple shareholders will be in for a treat.
Apple is also a company that is very diverse operations, with a wide range of products already on the market.
How To Buy Apple Stock: Final Thoughts
That's it for our breakdown of how to buy Apple stock.
If you're looking for a new investment platform then WeBull is a great choice, with the benefit of free stocks when you join up.

Are you looking for even more great stock picks? Check out Trade Ideas. This innovative new software platform uses AI technology to help you find exciting new stocks to invest in.