The technology sector can be a lucrative one to invest in. But, while things are currently quite bumpy regarding the global economy, inflation, and geo-political issues, should you invest in tech companies in uncertain times? We had some finance and tech experts weigh in.
Let's see what they had to say.
Matthew Timpane, from Schaeffer's Investment Research, says: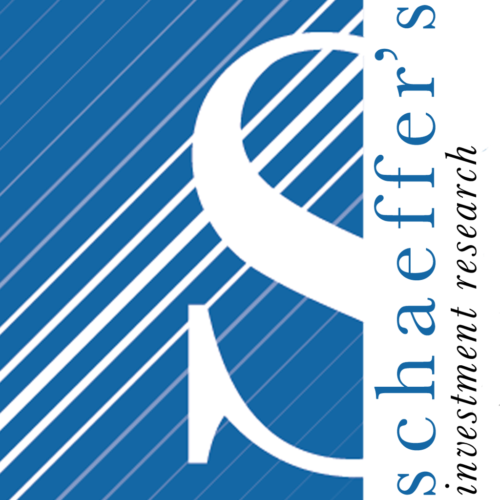 "It's not a bad time to start making a wish list for tech stocks, but remain selective for the time being. Cybersecurity is by far the industry outperformer in the sector, with it trading near YTD break-even compared to Software and Semiconductors, trading near -20% YTD.
Comps for inflation data will start becoming tough as we progress throughout the year, which could induce a sentiment shift within the market that we are entering a disinflationary or deflationary cycle. This has been beneficial to technology stocks in prior cycles.
The key is to watch Velocity of Money M2 data, which is currently flattening but has fallen on a long-term timeframe since the mid-90s. This has fueled multiple tech bull markets, but during the bull market from 2003 to 2007, when M2 was rising, we saw a broad rally in cyclicals (value stocks) where technology underperformed.
The options market is also reasonably pessimistic on tech's outlook in the near-term, with peak call residing at the 360-strike on the QQQ's that could cap upside potential with the current open-interest configuration.
Peak put is residing at the 300-strike level that coincided with September 2020's high and could act as a magnet if the selling continues. This would bring tech stocks down another -11.5% from current levels.
Technical support this since we remain in a downtrend and below all major daily moving averages.
A pivotal zone to watch will be the $330-320 area on the QQQs as the 100-week moving average, which is around $325, acted as support in March, plus we have significant open interest levels at the 330 and 320-strikes.
However, if we break that level, we could move quickly to that 300-strike level. So, while we could see some short-term rallies in technology stocks from a broad basket perspective, I would remain prudent and only be a buyer of select companies showing strength within the sector.
Until we see a breakout from this downtrend, I wouldn't be a buyer of the broad basket ETFs just yet."
Angela Druckman, owner of Druckman Company, says: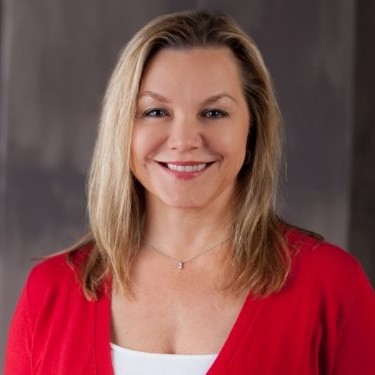 "I think people absolutely should invest in tech in uncertain times. Let's just look at the pandemic.
Industries like hospitality and restaurants were decimated. Who was not decimated? Software and technology. Many of these companies already had generous work-from-home policies.
Others discovered in the pandemic that their office space could be reduced or eliminated by having employees work remotely. I have one client, a tech start-up in Seattle, whose lease expired during the first part of the pandemic. They chose not to renew.
Here was their reasoning: why keep expensive office space when our software engineers will be working from home for the foreseeable future? They were able to massively reduce their expenses, thereby increasing their profitability.
I myself doubled down on my Microsoft stock early in the pandemic. In Seattle, we affectionately call Microsoft the "Evil Empire" because they tend to find a way to dominate any market they choose to enter.
Sure enough, they did exactly that in the pandemic. Their profits jumped significantly due to cloud computing, Office 365, Xbox and other products. I would never bet against them."
Robert R. Johnson, PhD, CFA, CAIA, Founder and CEO of Economic Index Associates, and Professor, Heider College of Business, Creighton University says: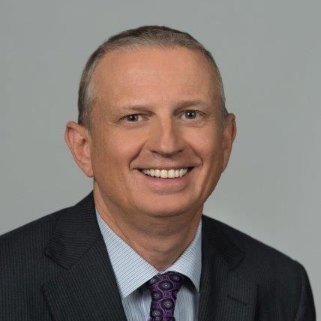 "If one didn't invest in uncertain times, one would never invest. While uncertainty exists in all economic environments, it is certainly heightened in some environments.
And, the current environment with geopolitical conflicts, political divides, higher than normal inflation, and lingering effects of the coronavirus pandemic has its share of investment uncertainty.
I believe that investors err when treating broad stock market sectors as monolithic in nature. So, the answer to the question of whether you should invest in tech companies in uncertain times is "it depends."
Focusing on the Federal Reserve and what a move to a more restrictive Fed monetary policy in light of inflation is a case in point. Many financial commentators state that technology companies are particularly sensitive to a rising rate environment because of the perceived duration of their cash flows.
That is, much of the value of many tech companies is derived from expected cash flows well out into the future, and as rates rise, the value of those cash flows falls.
But that kind of simple analysis greatly oversimplifies the valuation process. First, not all tech companies have cash flows that are largely concentrated in the distant future.
Secondly, not all tech companies carry the same valuation multiples. That is, there are some tech companies today that are wildly overvalued and other tech companies that are very attractive based upon fundamental value investing metrics.
Any sort of sector investing or sector rotation strategy suffers from the weakness of treating the sector in a monolithic fashion. In today's expected rising rate environment, there are technology companies whose performance will certainly lag the broad market averages over the next few months and years.
But, there are other technology companies that will certainly beat the market averages over that same time period.
The founders of Economic Index Associates have published a large body of research on Federal Reserve monetary policy and the impact on security returns.
Our research shows that during restrictive environments, investors should favor stocks with strong balance sheets and market stature. Additionally, firms that can be characterized as value stocks — those selling at low multiples of price to earnings, price to book, or price to sales — have historically outperformed on a historical basis.
I believe that one should look at firm-specific metrics to answer the question on whether to invest in tech stocks during the current uncertain economic environment. And simply looking broadly at the sector is problematic.
None other than Albert Einstein reportedly said 'Everything should be made as simple as possible, but not simpler.' I believe this applies to the question of whether one should buy tech stocks in uncertain times."
Ihor Prokopenko, CEO at Fulcrum Rocks, says: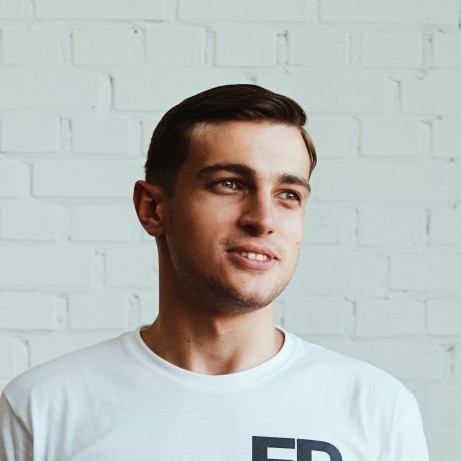 "As a CEO of an IT agency myself, I was really concerned whether international businesses & clients would continue to work with us when Russia started this cruel war. Luckily, they did. Moreover, we started to work with several new clients during this harsh time.
So, that's why I decided to share my thoughts on why it's so important to invest in IT companies in challenging times, in my case – invest in Ukrainian companies during the war. Let's see in more detail.
First of all, if we're talking about Ukraine now – keep investing there means supporting whole Ukrainian IT community, which is one of the strongest IT hubs in Europe and the world.
Besides, Ukrainian IT specialists have never been so motivated. All efforts of the Ukrainian businesses (including IT companies) are now focused on helping our country win the war. How can we help? By supporting our economy, by getting new clients, by working harder.
Almost every IT specialist in Ukraine is now eager to deliver more and help protect their country. Another point is the specifics of the tech industry itself. Luckily, it's mobile and usually doesn't require people to be dependent on a place.
That's what helped Fulcrum team return to work as fast as possible and minimize risks for our clients. Finally, this the trust you earned earlier.
What I mean by this is that we had a chance to demonstrate our clients how seriously we treat our commitments, how deliberate and stress-resilient our team is.
It included such steps as accessing all the risks before the war, preparing crisis plan, ensuring that all the project will go according to the timelines no matter what. This what I and Fulcrum's Lead team had to assure.
So, overall I believe that businesses should invest in tech companies even in uncertain times. Undoubtedly, it all depends on the specifics of the company and the challenges themselves.
Still, if the company can guarantee you that the commitments will be achieved, then you should definitely do it."
Kimberly Silva, CEO at FindPeopleFirst, says: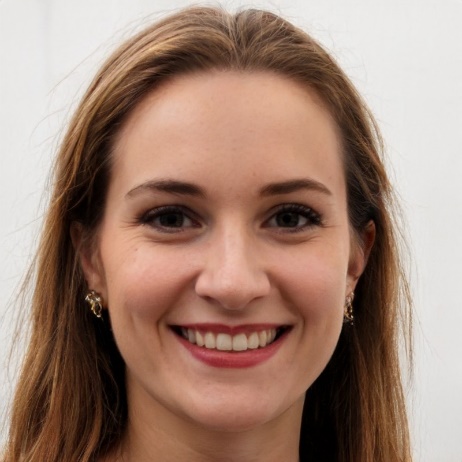 "In uncertain times, tech companies have the potential to grow exponentially but they must be backed up with strong technology and transparent motive that brings a solution to a significant problem.
Investing in tech companies during this time is risky because of the ever-changing technology and increased competition. However, if you are able to identify a low-risk investment for an extended period of time, it can be a profitable investment.
Invest where tech companies are growing and where a tech product is backed by futuristic goal-oriented technology."
Lars Koch, finance specialist at Kredit Finance, says:
"Generally speaking, There's a lot to admire about the US Technology stocks. Their recent performance in the middle of a pandemic has proved why investing in them is a smart decision even in Uncertain times.
Technology companies in the USA are known to create a market, Create a product which has never been seen before. The ease of usability prepares it to cater to less technically sound people too! Tech companies like Zoom, Google, and Facebook (Now Meta) have seen massive surges during the 2020 and post-covid-phase too.
If we go through the financial parts, Tech giants like Facebook and Google have zero to the minimum incremental cost of serving a new customer. In simple terms, Google & Facebook aren't paying more to cater to new customers joining them.
So the recurring cost is locked in the initial years and revenue keeps increasing. Therefore, Tech companies are bound to generate positive returns for investors."
Morshed Alam, the founder of Savvy Programmer, says:
"It depends on the company and the industry. In uncertain times, it can be more difficult to assess a company's future prospects, and so some investors may prefer to stay away from tech companies that are in flux.
However, there are always companies that are doing well even in tough times, so it can be worth doing your research to see if any particular tech company is poised for success.
In any case, it's important to remember that high-risk investments come with the potential for high rewards – but they can also result in significant losses if things don't go as planned. So before making any investment decision, it's important to be fully aware of the risks involved."
James Fyfe, Co-founder of Portant, answers: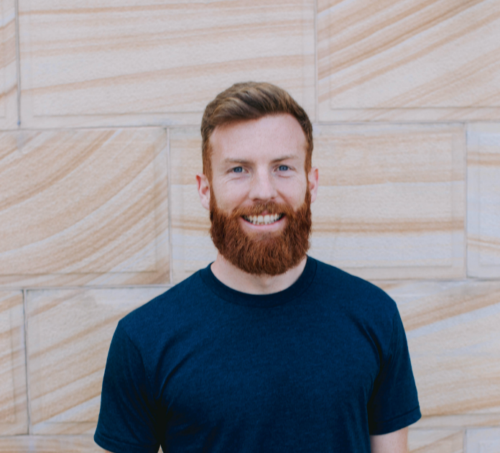 "Yes. Because every tech company aims to be a state-of-the-art provider in their respective market. They want to be more advanced compared to others.
So you will have an assurance that they will always give their earnest to achieve greatness. On this note, your investment has huge potential to gain in the future since we are, have been, and will always seek advancement."
Stella Scott, co-founder at EasyPaydayLoan, says:
"Tech solutions are often the answer to many problems in the modern world. During times of crisis and turmoil, tech companies are looked upon to develop solutions.
This responsibility translates into spikes in the growth of these companies. Most non-tech companies also look to automate during uncertain times to remain in business. The services and products of tech companies are often in high demand.
In 2020, when countries implemented lockdown measures, many companies turned to tech companies to purchase remote work systems and equipment. Tech giants Amazon, Apple, Google, Microsoft, and Facebook raked in combined revenue of more than $1.2 trillion.
This shows that investing in tech companies during uncertain times is more likely to pay off than cost you money. 2020 and 2021 are evidence that uncertain times can create greater demand for tech companies' products."
Martin Luenendonk, co-founder of Founder Jar, says:
"Tech is a long-term good investment but as of now, it has sold off a lot in the stock market because it's a riskier asset than other things. As of right now food-related ventures and things that people always need have been outperforming tech like soybeans wheat and gas and oil.
But it's not a bad idea to pick up some tech stocks during these troubling times as they will definitely rebound when the world is in a better state from this Ukraine thing."
Isla Sibanda from Privacy Australia says: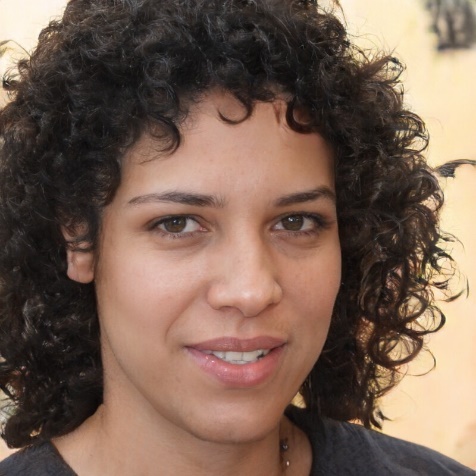 "With recent changes in innovative technology, automation has become extremely relevant. We saw a lot of investment in automation businesses are willing to sign up for technology purchases despite the uncertain market conditions.
As there are numerous freezing information technology programs with quite a lot of financial commitments, project resources are now accessible to lead change. I believe investing in technology at this time is a smart move.
In times of uncertainty, investing your resources in technology is expected to increase the value of each kind of business as it allows you to do more with less.
Investing in technology uncertainties is bound to give you a certain competitive edge over the other players in the industry. When it comes to technology, it is better to stay ahead of the race due to the exponential rate at which it changes.
Furthermore, it is also a surefire way of gaining your customer's loyalty and also you can attract new business with this endeavor In this scenario you are not just spending money on technology but utilizing it to fuel innovations in the business sector.
Technology is a cost-effective and contemporary investment in this age of disruption that we exist in today."
Andrew Priobrazhenskyi, the CEO of DiscountReactor, says: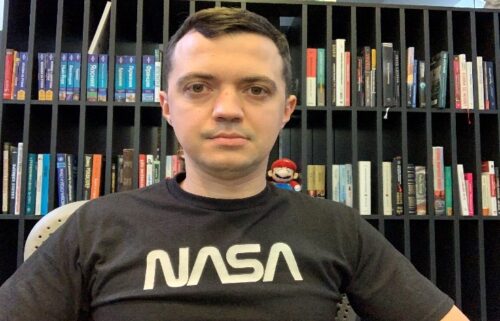 "Investment in technology to improve internal processes and revamp your product and service portfolio is unintuitive, but it's a convincing argument when facing uncertainty. Implementing new technology, on the other hand, will not give you an advantage over your competitors.
As a result, you must use it to 'accelerate through the turn.' They can gain a lot of momentum if they take the right path and accelerate at the right time.
Taking the proper steps now will significantly impact your ability to withstand whatever comes your way in the face of increased and rising uncertainty in the business world.
With digital technologies, new business models based on new products and services are now possible. Many companies now offer mobile, cloud-based services rather than products, and customers no longer buy the software outright."
Cameron Millstone from Be GREAT Wealth says:
"First and foremost, it is ALWAYS an uncertain time. We have had a constant stream of news-worthy stories across the globe for many years now. This won't stop. Uncertainty is the norm – and the stock market knows this. Second, it depends on your time horizon.
Over the short term, stocks – regardless of sector – are volatile. Sure, some sectors are more volatile than others. Investors who make short-term decisions tend to err at some point, and most underperform the market.
This is why Warren Buffett looks to purchase good-quality companies for long periods of time. If you have 5+ years to invest, most tech companies are a pretty good bet.
Tech companies tend to be more nimble and agile. Further, they're constantly innovating and seeking to build more integrations and connections with other Tech firms.
Quick example, take a look at how the iPhone came out, created the App store, and now companies – like Whoop, RobinHood, or Twitter, have created applications specifically for the iPhone. It's like a huge, symbiotic web of interconnections.
A good way to invest in Tech is to purchase the Tech sector as a whole through an Exchange Traded Fund. This will allow investors to reduce the risk of investing in a single company and spread that risk across the broader tech industry.
I think Tech companies are a good long-term investment because they continue to innovate, build new & improved interconnected structures, have viral potential, and are service-based, meaning that most non-hardware tech firms have a high degree of flexibility as a company."
Krisztian Riez from Condo Control says: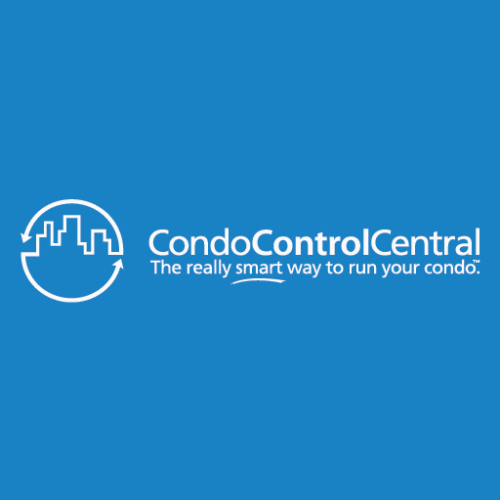 "As uncertainty has become the norm; more tech companies than ever are emerging through the thick of this uncertainty. I personally have invested a large portfolio of mine into tech companies due to the ever-emerging technology being created during this time.
For myself, the reason why I have done this is that tech companies represent the future of what we are to experience and where this global economy is going. Without technology, we wouldn't have the internet, the phone or the light bulb.
To me, tech is an essential ingredient in the blueprint of our human existence. Now should someone invest in a tech company? I believe that with great reward that some tech companies can offer comes great due diligence as well.
What I mean by this is researching the tech companies you are interested in. Figuring out who is on their team and what experience in delivering a technology have they done in the past.
Secondly, I would want to see if the Tech company has a road map; if what they are saying they are actually doing. And lastly, how does the tech company fit into other emerging trends along with the discussions in its community.
These are pivotal questions among the basic financials you would look at it if you are wanting to invest into Tech or not."
Asher Rogovy from Magnifina says: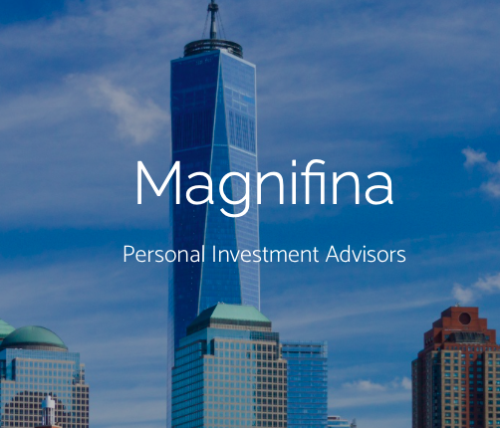 "The technology sector is extremely broad and some tech companies are more robust than others. In the previous credit regime, tech companies could simply buy revenue growth because it could be financed very inexpensively.
Now that credit is tightening, this model is much less viable. Some tech companies will be able to weather this new credit environment, while others may not.
Investors should scrutinize the financials of any potential investment with a particular focus on inflation and tighter financing conditions. For example, companies with high-income accruals may underperform because the future value of their past sales decreases from inflation.
Tech stocks showing positive earnings and cash flow tend to be less volatile in a bear market."
Andreas Grant from Networks Hardware says:
"I believe one should invest in tech companies in uncertain times. Regardless of the pandemic or war, there is always a level of uncertainty attached to investment.
I think of myself as a gambler who has his addiction problem somewhat under control. This is how you should approach when it comes to a new tech company investment. The level of reward you reap is interconnected with the level of risk you are willing to take.
There are those articles always popping up on my browser saying how much you would have made if you invested in Google back when it was founded. It is definitely nice to read but I don't think a whole lot of us would have actually invested in Google even if we had the opportunity.
Do I think it's a smart move? Definitely not. But this is where you have to be well informed and be able to strategize as the situations change.
You have to research, study and be better at prediction to make that move smart.
Tech companies are a broad term when it comes to investment but if the technology sounds like it's here to stay and can be optimized in different situations, I would suggest you to invest."
Fabriano Aeillo from Hedonova says:

"Governments use foreign policy in strategic technological decisions. For example:
USA: President Joe Biden is pushing for policies to expand domestic manufacturing and sourcing of large-capacity batteries, and semiconductors, and key minerals required for electric vehicles in order to improve supply chain efficiency.
China: China is prioritizing local manufacturing of semiconductors.
EU: The European Union is protecting patents and manufacturing technologies pertaining to quantum computing and 5G.
Technology companies have to contend with various governments to access global markets and also to set up supply chains to serve those markets. During times of crisis, foreign policy and dialogue shuts down and in an increasingly fragmented world, access to markets collapses.
Given this, investors should stay away from tech companies during times of uncertainty."
Sheila Eugenio, CEO of MediaMentions.net, says:
"In uncertain times, it is natural to think twice before investing in a company. Some people may even consider it a bad move.
But there are some reasons why you should invest in tech companies, and the first one is that they have a lot of growth potential. The second reason is that they are less susceptible to economic downturns than other industries.
That's because tech companies have a much more diversified revenue stream and their products are often used by many people globally. The third reason is that because tech companies have a lot of funding and venture capital, they can make a lot of splashy announcements.
They might even bring their founders to television interviews or on the cover of Forbes."
Kenneth Byrd, Owner & Co-Founder of CurlCentric, explains:
"When the economy slows down, it may be a mistake to invest in technology without proper preparation. It is not an intelligent move to invest in a tech company in an uncertain time.
To overcome the economic crisis, IT workers will have a more challenging time persuading the company's management and its stakeholders to invest in technology.
Every company's IT department is the second-largest expense category after payroll. As a result, it's not surprising that creative endeavors are the most difficult to defend in these uncertain times.
Also, the conclusion of a recession is an ideal time to make technology investments. Investing in technology is a great idea right now."
Chris Grayson, the founder of InfluencerMade.com, says: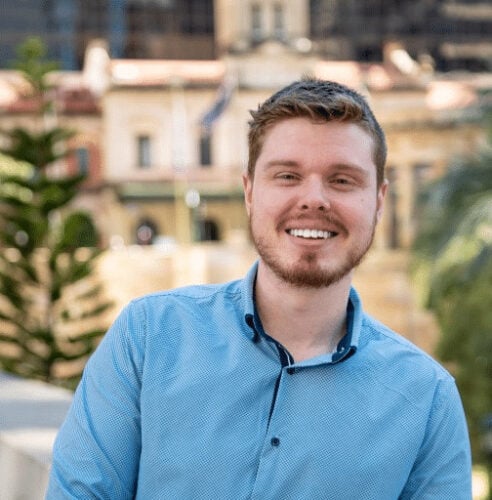 "Generally speaking, I think it's a good idea to invest in tech companies during uncertain times for a few reasons. Tech companies are often at the forefront of innovation and are therefore well-positioned to take advantage of new opportunities that arise during periods of change.
It is important to remember that even in times of economic turmoil, there are always winners and losers. There will always be companies that are able to adapt and thrive in difficult circumstances, and there will also be companies that struggle. It really comes down to your own risk tolerance.
Bottom Line: Tech companies are usually the first to take advantage of new opportunities that arise during periods of change."
Zaeem Chaudhary, Architectural Draftsman at AC Design Solutions, tells us: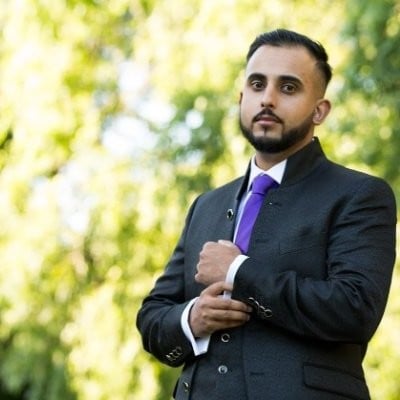 "In my opinion, it is critical to differentiate yourself from the competition, especially during a recession, not only to gain new customers but also to retain existing ones. While your competitors' technology budgets are being reduced, you can gain a competitive advantage by investing in more technology that will allow you to attract more customers.
You can increase your market share by developing innovative products and services using technology. You can "sprint out" of the recession instead of crawling if you use technology.
Essentially, as a businessman or manager, you must be able to operate the business at its peak when clients walk in, as well as handle additional clients with ease."
And finally, Matthew Dailly, Managing Director at Tiger Financial, explains:
"I honestly believe that technology will propel us into the future. So it's critical that your organization doesn't decrease its tech budget to the point where its future is jeopardized.
The best piece of advice I can give to businesses wanting to alter their tech budget in uncertain times is that if you are going to cut costs, try to focus on your company's security as well as operations. These are two of the most important aspects of keeping your business functioning smoothly during challenging times and should be your primary emphasis.
If your security is jeopardized, you could wind up losing money and possibly closing down. If your operations are inefficient, you will most likely lose sales and harm your brand's image (also potentially shutting down).
Take this type of technology seriously. If you're trying to save expenditures, start by evaluating your technology and getting rid of superfluous equipment. You don't want to create additional problems for yourself during these trying times."
Should You Invest in Tech Companies in Uncertain Times: Final Words
Opinions seem to be somewhat mixed about whether or not to invest in tech companies when times are uncertain. However, most experts we spoke with seem to think investing in tech companies in uncertain times may actually be a good idea for a number of reasons.
No matter what you decide to do, it is always wise to speak with a financial advisor before making any major investments that could seriously impact you financially.