The stock market appears primed for mid-cap value stocks to outperform other asset classes. And with that, you may wonder, what are the best mid-cap value stocks to buy now? Read on to discover our favorite picks for bringing in those long-term gains.
Best Mid-Cap Value Stocks
Western Digital Corp (NASDAQ: WDC)
Western Digital has been a leader in tech innovation since the dawn of the personal computer. With the acquisition of SanDisk in 2016, the company commands some of the best brands for hard drives and digital storage.
The cloud storage market continues to grow, placing Western Digital in a good place moving forward. Physical storage solutions are in demand both in devices and as standalone options.

Share prices have trended downward lately but may not stay down for long. Shares are temporarily undervalued with a price-to-earnings ratio of around 7 and low price/sales and price/book value. Fair value based on analysis remains above $40.
United States Steel Corporation (NYSE: X)
The United States Steel Corporation grew from the minds of Andrew Carnegie, J.P. Morgan, and Charles Schwab back in 1901. It has contributed steel to several major US landmarks and risen to the challenge numerous times when America needed steel the most.
With a renewed focus on the planet, US Steel is turning as much to eco-friendly new steel production as it is to recycle what's already available.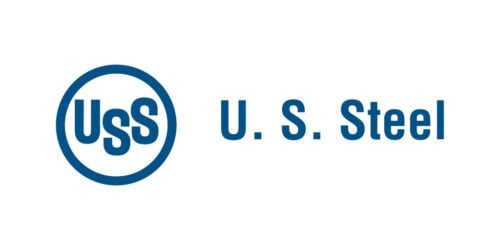 The company enjoys considerable revenue growth from 2021 onward and has done an impressive job cleaning up its balance sheet of late. These efforts lead to a price target in the mid-20s as shares slide back up to proper valuation.
A market cap of $4.59 billion places the stock firmly in the mid-range. Although not earth-shattering, shareholders can partake in a 1% dividend.
Bath & Body Works Inc (NYSE: BBWI)
Bath & Body Works sells personal care and beauty products in more than 1,700 stores in North America and 300 additional locations worldwide. The company continues to diversify its line of products in both types and unique fragrances.
The international expansion began only 12 years ago, benefitting from a franchisee and licensing approach that maximizes profitability while minimizing effort.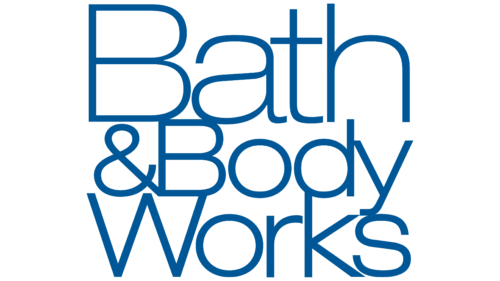 Although revenue has been trending downward, Bath & Body Works still manages to consistently beat earnings estimates. Investors believe the 9.09 P/E ratio is the real deal, issuing buy ratings and a price target upwards of $50.
Market capitalization hovers near the high end of the mid-cap range at $7.8 billion. If Bath & Body Works outperforms as expected, the 2.34% dividend yield will further boost gains.
Silicon Laboratories Inc (NASDAQ: SLAB)
Silicon Labs creates semiconductors and other silicon-based devices for use in other products. The team also designs wireless technology solutions that enable sustainable Internet of Things solutions in homes, work environments, and the medical field.
Solid financials for the last year likely point to a strong foundation and clear business direction. Surprisingly, Silicon Labs looks to be trading at a cheaper price than these numbers suggest it's worth.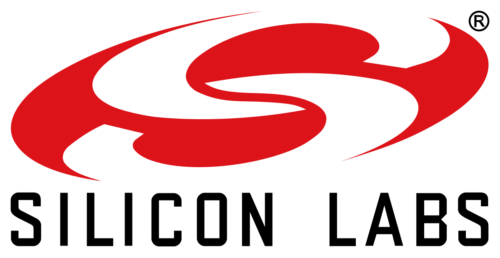 A meager P/E ratio is a further indication that shares are undervalued. Signs hint that this $4 billion market cap company could walk back up the share price line over the long term. Even low estimates put the target price much higher than it stands today.
Related: The 6 Best Silicon Stocks To Buy Now
DICK'S Sporting Goods Inc (NYSE: DKS)
DICK's Sporting Goods follows the true American dream of a businessman opening a store on borrowed money. That vision encompasses more than 850 stores 75 years later and grew from a tackle shop to the multi-sport business we know today.
The company has a long growth history, even opening new stores amid the global pandemic. This expansion and consistently meeting earnings goals are indicative of future results.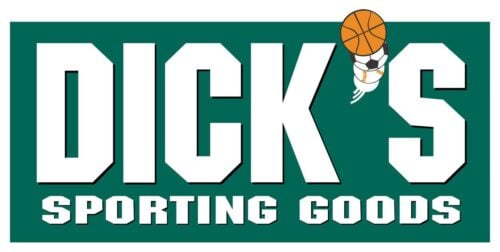 Investors receive a 1.8% annual dividend yield, another indicator of positive cash flow. A roughly $8.6 billion market capitalization place DICK's Sporting Goods near the upper end of mid-cap value stocks.
Hertz Global Holdings Inc (NASDAQ: HTZ)
Hertz is another company with a long history, founded over 100 years ago and transforming over that time into a global enterprise. It operates the Hertz brand along with Firefly, Thrifty, and Dollar Rent-A-Car.
A sharp decline in revenue at the onset of the Covid-19 pandemic led Hertz into bankruptcy. Fortunately, the company safely navigated its way out the other side as of 2021. Looking at the long term, Hertz still has room to reclaim a proper valuation.

Earnings per share growth have been off the charts of late to further backup assessments. Market capitalization nearing the $6 billion mark should provide some stability even though share prices are still quite low.
Related: The 5 Best Rental Car Stocks To Buy Now
Bread Financial Holdings Inc (NYSE: BFH)
Bread Financial takes a technical approach to provide savings, lending, and payment solutions. Using forward-thinking tech allows the company to serve members in new ways while helping them achieve their goals.
With nearly 40 years under its belt, Bread Financial has a long history of small business acquisitions to increase its reach. Even so, the institution handles money flow well, paying out a cash amount of $0.21 to shareholders each quarter.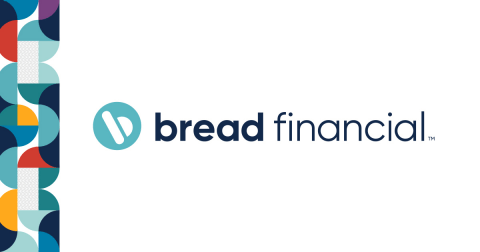 Many investors feel the stock remains undervalued, predicting a median target of $10 per share higher than it currently stands. Its market cap teeters on the low end of mid-caps, but at $1.5 billion still offers stability with room to expand.
Whirlpool Corporation (NYSE: WHR)
Whirlpool is a manufacturer of home appliances with over 100 years in the industry. The company's brand portfolio includes ten unique product lines spanning nearly every continent globally.
The company's long history helped shape it as a leader across multiple market niches, where it has developed a solid fundamental structure. Revenues are down of late, but Whirlpool has plenty of return potential.

Value investors are drawn to a healthy 4.7% dividend yield while waiting for the stock to reach a proper valuation. With a market cap at the $8 billion mark, Whirlpool could be a top-value stock to scoop up right now.
Alcoa Corp (NYSE: AA)
Short for Aluminum Company of America, Alcoa's roots trace back some 140 years, when it invented the very industry it still embraces. Its push toward sustainability help Alcoa remain a major player in the space.
Besides a short blip during the first quarter of 2022, Alcoa has remained strong with revenue growth. This holds true despite declining aluminum prices, setting the company up for a boost when prices return to normal.

A low 8.0 price-to-earnings ratio backs up the likelihood of Alcoa stock being undervalued, with some estimates significantly higher than the current price point. A 1% dividend yield is also a draw for value investors looking for long-term gains.
Should You Buy Mid-Cap Value Stocks?
Mid-cap stocks occupy a narrow band that sits between small-cap growth potential and the stability of large-cap stocks. This sweet spot ranging from $2 to $10 billion tends to promote a balance between the two extremes and can help to diversify a portfolio.
Bring in value stocks trading at levels lower than where they should be. Value stock companies often have a long history and are champions of weathering the storms of the market over time. They tend to do exceptionally well when interest rates rise and growth stocks flounder.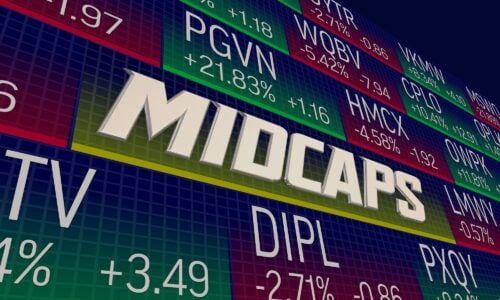 Since value stocks tend to have a solid financial foundation, many have the means to offer a dividend yield to shareholders. With a focus on long-term growth, passive income can offset minor bumps and add to the bottom line.
Value stocks can be risky, which makes them a perfect pairing for mid-market capitalization. The extra security from more liquidity and higher share prices help smooth out some of the waves.
Over the last 20 years, mid-cap value stocks have successfully outperformed both large and small-cap equivalents.
If all these reasons aren't enough, mid-cap value stocks typically trade at a lower price point than large-cap neighbors.
Where to Buy the Best Mid-Cap Value Stocks?
Mid-cap value stocks are rarely new companies and often have spent several years on major exchanges such as NASDAQ and the NYSE. This accessibility, coupled with the fluidity of mid-capitalization, allows investors to use popular brokerages for trades.
Two of the most popular online brokerages right now are Robinhood and Webull. These apps give you the power to buy, sell, or hold. Best of all, any trades you perform are entirely commission-free.
Final Words: Best Mid-Cap Value Stocks
Small and large-cap stocks have their place in a diversified portfolio, but many overlook the performance of mid-cap stocks. Representing a very small range, the top mid-cap stocks sacrifice little stability for considerable growth potential.
With the market recessing, now seems a great time to double down and choose value stocks with a good track record just waiting to reclaim their rightful share prices.
You might also like:
Everything About Value Stocks And More!
The 6 Best Small-Cap Value Stocks
Do Value Stocks Have High Dividends?