Rental car stocks could make excellent additions to an investor's portfolio as pandemic restrictions loosen and more people travel. Find out our top four picks to invest in today.
As countries open their borders, it seems car rental stocks could be poised to soar.
The data from Tourism Economics showed that leisure travel is likely to beat its pre-pandemic levels in the early months of 2022, hastening the recovery of the US travel industry.
Corporate travel could also experience a rebound — its market value possibly reaching $2 trillion this year.
Besides increased travel, technology and sustainability inspire many car rental agencies to invest in innovations like electric and hybrid vehicles, data analytics, and artificial intelligence.
But not all rental car stocks are created equal.
Take a look at our top picks for stocks in rental cars to kick-start your research.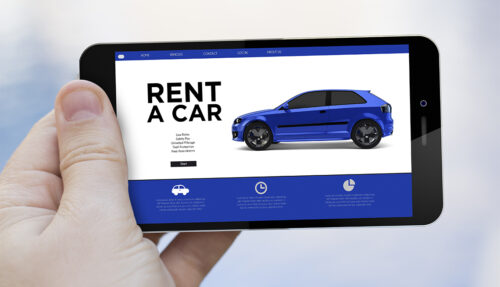 Best Car Rental Stocks to Buy Now
Avis Budget Group (NASDAQ: CAR)
Avis Budget Group is one of the largest car rental companies globally, with a presence in over 175 countries.
As a parent company, it has over five different brands under its portfolio catering to various customers, including Zipcar, a ride-sharing network.
However, diversification isn't the only reason Avis Budget Group could be a good investment.
It updates its rental cars to reflect changing user needs, such as investing in electric vehicles.
Lastly, Avis Budget is tech-driven, adopting innovations like artificial intelligence, which, combined with an excellent business model and diversification, could make this stock worth the investment.

Hertz Corporation (NASDAQ: HTZ)
The Hertz Corporation, a subsidiary of Hertz Global Holdings, is an American car rental brand, probably ranking second to Avis in fleet size and locations.
It operates over 10,000 franchise and corporate car rental agencies in at least 160 countries and owns other car rental agencies, such as Firefly Car Rental, which offers low-cost vehicle rentals, and Dollar Thrifty.
In 2020, Hertz filed for bankruptcy protection after incurring more than $15 billion in debt but surprisingly recovered in only a year.
Hertz Global Holdings benefited from the significant demand for used cars; by the time they decided to sell some of their units, the prices of this type of vehicle soared.
Currently, Hertz is investing heavily in electric vehicles, including Tesla — an intelligent move as EVs could account for 50% of sales of light-duty vehicles by 2026, according to World Resources Institute.
Its quick turnaround from the financial slumps and EV acquisitions could remind investors why Hertz stock has the potential.

HyreCar (NASDAQ: HYRE)
HyreCar is a publicly traded business that functions as a mobility-as-a-service platform.
Its app connects rideshare partners, such as rental car companies and regular vehicle owners, with individual and Uber drivers.
Unlike other companies on this list, it doesn't have a global reach and operates in only a few key cities in the United States.
Despite its business model being new and its reach limited, it has a lot of growth potential, with the ridesharing market expected to achieve a compound annual growth rate (CAGR) of a whopping 17% from 2021 to 2026.
HyreCar is also ready to scale rapidly this 2022 after increasing platform capacity, striking a deal with Uber, and modifying its operating cost structure in 2021.
Considering it is a tech-driven business, investing in its car rental stocks could have potential if you're thinking long-term.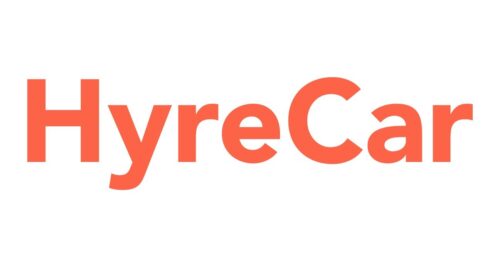 Top Rental Car Stocks
EuropCar Mobility Group (NASDAQ: EURMF)
EuropCar is a French car rental company that operates in 140 countries in North America, Western Asia, Europe, and Africa.
It is an industry leader in Europe, which could see a significant growth of inbound travelers at least for the next two years as global COVID-19 restrictions ease.
Its recent financial reports also reveal a gradual, steady recovery, especially after international courts approved its restructuring plan.
EuropCar also continues to build its brand in emerging markets, partnering with established companies in the area, like Eco Rent a Car in India and Shouqi in China.
Lastly, its fleet already includes more sustainable vehicles, like hybrids and plug-ins, that can appeal to a growing percentage of environmentally conscious travelers.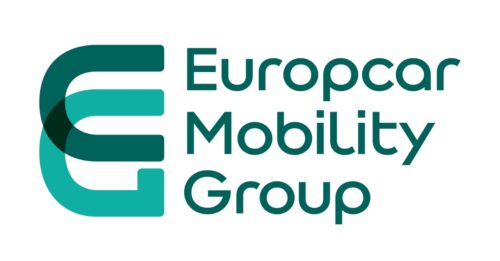 TravelZoo (NASDAQ: TZOO)
Travelzoo is different from Avis, Enterprise, and other popular car rental businesses; it is an Internet company that sells travel deals from cruises to all-inclusive holidays to its over 25 million members globally.
However, a part of its business model is offering car rentals to its customers through partnerships with both local and international car rental companies.
Two factors could make the TravelZoo stock desirable: brand reliability and price.
The multi-awarded business remains a trusted company even during the height of the COVID-19 pandemic when purchases rose by 165% year over year.
Meanwhile, even if this is not a penny stock, its price remains low, making it more affordable to beginners and providing enough room for investment growth.
Its affordability and stability could make this stock attractive for beginner investors.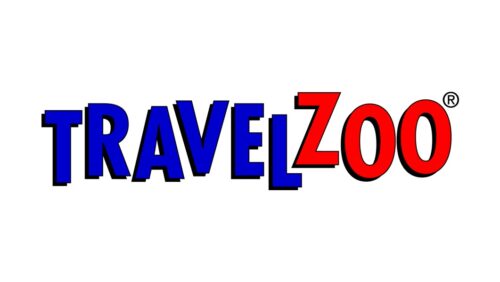 Should You Buy Rental Car Stocks?
Given loosening restrictions and a steady increase in interest to travel, rental car stocks could have a lot of potential.
Although it may take at least two years before the tourism industry fully recovers, experts already see an uptick in outbound and inbound corporate and leisure travel.
Holiday travel has already breached its pre-pandemic records in countries like the United States, while other places report higher rates of arrivals compared to 2020 and 2021.
The car rental industry could also benefit from a low supply of new and used vehicles partly due to a microchip shortage that causes delays in vehicle production.
Decreasing car ownership due to high maintenance and purchase costs and the growth of the ridesharing economy, which could reach a CAGR of 20% from 2019 to 2025, could also increase the need for more car rentals.
Lastly, technological innovations from electric vehicles to artificial intelligence make car rental companies capable of adapting to the changing needs of their customers.
Best Rental Car Stocks: Final Words
Investing in car rental stocks comes with caveats.
The industry is still recovering from the impact of COVID-19, and the market cap isn't as high as other types of stocks, like tech or healthcare.
But with tourism recovery, innovation, and increased demand for rideshares and leases, these stocks could also reward investors willing to hold out for the next few years.
Rental Car Stock FAQ
Read along for our answers to the most commonly asked questions about rental stocks.
Are Any Rental Car Companies Publicly Traded?
Yes, at least two of the popular rental car companies are publicly traded: Avis Budget Group and Hertz Corporation. Others include HyreCar and Europcar.
Does Enterprise Car Rental Have a Stock?
Enterprise Car Rental is privately held and not publicly traded.
Is Avis Stock a Good Buy?
Avis could be a good stock to buy right now because of its excellent valuation and financial stability despite the COVID-19 pandemic. It is also investing heavily in electric vehicles, the demand for which could grow substantially, and offers different brands under its portfolio.
Is Hertz Stock Worth Buying?
Yes, Hertz stock is still worth buying despite its parent company, Hertz Holdings, filing for bankruptcy in 2020. It recovered quickly in only a year due to implementing sound fiscal strategies and taking advantage of changes in market conditions, such as the increased demand for used cars.
Is Alamo Car Rental Car Publicly Traded?
No, Alamo Car Rental is a privately held company. It shares the same status as Enterprise and Turo.