Waymo stock could provide an opportunity to invest in one of the biggest names in autonomous driving. But can you buy shares in Waymo? Follow along for the full scoop and a list of competitor stocks.
Is Waymo Publicly Traded?
You cannot buy stock in Waymo currently, as it is not a publicly traded company. On the bright side, you can invest in Waymo on the stock market… sort of. It's not the same as buying the stock outright, but it's an option.
There's also a way that you might be able to buy Waymo shares down the road before an IPO that we'll go over.
Before we get into it, we'll check out what makes Waymo's self driving car project and technology so special.
So what is Waymo, anyway?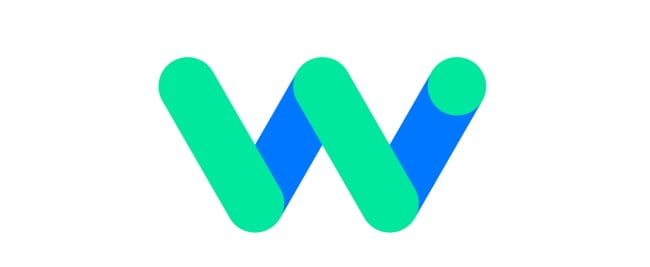 What Is Waymo?
Waymo develops autonomous driving solutions for business and personal applications. Its vehicles are autonomous cars, which means they can drive themselves without human intervention.
While Waymo's autonomous technology initially started as a Google project, it has evolved into providing a driverless taxi service in Arizona and California.
Some of Waymo's technology solutions include:
Waymo Driver

– Self-driving technology

Waymo One –

Autonomous taxi service

Waymo Via

– Autonomous trucking and transport
Waymo has a relatively short history, but it's impressive, nonetheless. In 2009, Waymo was originally founded as the Google Self-Driving Car Project.
The founders of Waymo, Sebastian Thun and Anthony Levandowski, were working on self-driving projects before 2009. They had won awards for their projects and in 2009 were purchased by Google when the Google X Laboratories existed.
Thun was a director at the Stanford Artificial Intelligence Laboratory, while Levandowski was an accomplished engineer. Google aimed to use self-driving vehicles to improve Google Maps and eventually taxiing people without drivers.
The company even lobbied for driverless vehicles to be made legal in the early 2010s. It claimed that crashes involve human error, and those could be eliminated by using autonomous cars.
Waymo's autonomous solution has evolved into over 600 self-driving cars available nationwide.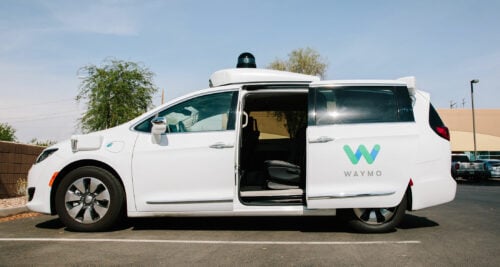 Waymo has announced several partnerships and is the first company to operate an autonomous ride-hailing service in the greater Phoenix, Arizona area.
The Waymo vehicle fleet operates without backup safety drivers or a steering wheel. The technology is referred to as the Waymo Driver. Passengers are picked up by the Waymo Driver and taxied in an entirely autonomous vehicle.
Within the last year, the Waymo One taxi service has also begun to appear in San Francisco.
The San Francisco service is still limited, however. Some of the manufacturers that Waymo has partnered with are General Motors, Fiat Chrysler, Jaguar Land Rover, Nissan Renault, Stellantis, and Volvo.
It's entirely probable that the company will continue to expand over the next decade, as autonomous driving is a huge industry to be tackled.
Waymo has seen such great success because of its ability to implement fully autonomous cars and vehicles in the real world.
The company announced in 2020 that it would stop selling its tech to manufacturers, though. This transition will help Waymo move forward with its services without propping up potential competitors.
A move like this could bode well for the company, making it more reliant on generating its own profits rather than depending on other companies to apply its technology.
Waymo Net Worth and Revenue
Currently, Waymo is valued at around $30 billion.
While this number seems impressive at first glance, it's important to note that this is less than half of what the company was valued at over a year ago. About 18 months prior to the current valuation, Waymo was worth $200 billion, a difference of a whopping 85%.
The company makes money through:
Taxi services

Transporting goods (it has a partnership with

Amazon

)

Selling its tech to other car manufacturers
In 2020, the most recent year figures were available, Waymo's revenue was $1 billion. Though Alphabet supports the company financially, it did raise just over $3 billion from other investors that same year.
Who Owns Waymo?
The Alphabet company owns Waymo. In 2016, Waymo officially separated from Google, and it became a startup company under the Alphabet name.
In 2020 and 2021, Alphabet also raised private equity and venture capital funding for Waymo to reduce their own risk and fund the continued growth of the firm.
So, currently, Waymo is a subsidiary of Alphabet, Inc. Alphabet's new mission is "a new way forward in mobility." As a result, it worked with other companies to implement passenger vehicles with self-driving technology.
Waymo's technology has been moving forward steadily since the company's separation. The company tests its vehicles on public roads, continuously improving safety.
Waymo's self-driving cars are intelligent, being able to pick up the sights and sounds of automobiles on the road, including emergency vehicles.
How to Invest in Waymo Stock
While you can't buy Waymo stock, you can invest in the company. By picking up shares in Alphabet, Inc., you are quasi-investing in Waymo. Given that Waymo is pioneering new tech, which can be a risky investment, Alphabet might be better for the long run, anyway.
It's a tech titan, with a massive market cap, and the company has seen steady growth for almost ten years going strong. That being said, its stock has seen a slump for the last six months or so.
As mentioned, there's one more way that you might be able to invest in Waymo down the road. Some companies want to stay private but need to raise capital, so they use private marketplaces to sell pre-IPO shares.
Companies like EquityZen or Linqto (review) provide accredited investors an opportunity to buy into a range of private companies. Linqto actually has shares of Linqto available which is a pretty unique twist.
As far as we can tell, neither of these companies have Waymo stock availability as of now, but you might want to keep an eye on them.
Waymo IPO Date
There is no IPO date until Waymo becomes a publicly traded company.
No planned or prospective dates have been announced yet this year.
Waymo Stock Symbol
As a private company, Waymo doesn't have a stock symbol. But its parent company, Alphabet, most certainly does. Alphabet's stock ticker is GOOG.
From what we can tell, Waymo has not reserved a stock ticker or submitted an S-1 filing.
Waymo Stock Price
As a subsidiary of another company, Waymo does not have its own individual stock price. On the other hand, Alphabet's stock price is about ~2,300 a pop.
That is quite a bit of cash for a single stock, but you can always buy fractional shares on platforms, like Robinhood or Webull if it's outside your budget.

Waymo Competitors to Invest In
Although you cannot invest in Waymo directly, there are plenty of publicly traded competitors. We have three picks that you can look into as an alternative.
Keep reading for a full breakdown of each company.
Aurora Innovation, Inc. (NASDAQ: AUR)
If you're looking for a company that's got its sights set on producing a fully functional self-driving car, Aurora Innovation may be your best bet. The company focuses on creating technology that can be integrated with several different cars.
This is a new kind of business model, considering most others are proprietary. Aurora got most of its technology from Uber, a transport as a service company (TaaS).
At the end of 2020, news broke that Uber would no longer be pursuing driverless vehicles. As such, the company sold its subsidiary to Aurora.
The stock has remained relatively stable for the time it's been offered and could continue to grow as the industry does.

Aptiv PLC (NYSE: APTV)
Another stock available to the public is Aptiv PLC. Aptiv creates products for vehicles that provide support for greener tech as well as autonomous driving.
This company is a partner of Lyft, which means its technology is being developed for ridesharing. So investing in Aptiv is comparable to Waymo regarding its autonomous taxi services.
Throughout the company's partnership with Lyft, it's provided 100,000 rides to passengers, with nearly 95% resulting in a good experience. Aptiv is potentially positioned to grow and develop as it continues testing with Lyft and Hyundai.

Baidu, Inc. (NASDAQ: BIDU)
Baidu is one of the more impressive companies on our list. This company began testing fully autonomous vehicles in California in 2016, which is a feat on its own.
However, it has also expanded and has been given the opportunity to do the same in Beijing. This makes Baidu the first company to be granted the ability to test self-driving cars on public roads in China.
The company's safety standards are high as well, having beaten all its competitors in China for the 3rd year in a row. This is most likely what led to the licensing offered by the country.

Should You Buy Waymo if It Goes Public?
In recent years, there's been a sort of rat race between different businesses to come up with the best self-driving car available. At the head of the pack is Waymo.
While the company has only recently offered its technology to the public, its past is more than impressive enough.
Through testing and data, Waymo has made some of the best autonomous vehicle technology available on the market.
If the company announces an IPO, this stock could have some serious potential.
Waymo Stock: Final Thoughts
Autonomous vehicles are the way of the future.
Many companies have emphasized driver safety, and one of the best ways to do that is by removing the possibility of human error.
Waymo is leading the charge in this area. Unfortunately, they are not currently traded publicly, so you can't buy stock in Waymo. However, if it does announce an IPO, it could be a great way to add autonomous vehicles to your investment strategy.
FAQ and Recap
Is Waymo Part of Google Stock?
Waymo is not a part of Google stock, as it is owned by Google's parent company Alphabet, Inc. However, Waymo was originally owned by Google up until 2016. If you're looking to trade Waymo's stock, it is technically Alphabet, Inc., (GOOG) for the time being. There's no Waymo stock ticker.
How Do I Invest in Waymo Stock?
If you want to buy Waymo stock, you can indirectly invest in the company by picking up shares in Alphabet Inc. Alphabet is a powerhouse in tech that has experienced steady growth for over ten years; though, its share price has dipped for the past six months.
What Is the Best Stock to Buy for Driverless Cars?
While we can't definitively say which stock is or isn't the best, we do have recommendations. Check out our excellent list of publicly traded companies above for other investments to get you started.
Is Waymo Better than Tesla?
Waymo driverless technology is much more sophisticated than Tesla's. Waymo leverages a wide range of technologies, including LiDAR, radar, cameras, complex sensors, and more. Tesla uses some of this tech but at a limited capacity.
Can Waymo Be Profitable?
Autonomous driving could be the way of the future and Waymo appears to be particularly positioned to profit off it. That said, newcomers could appear and take some market share away from Waymo before the technology really takes off.