Given Cargill's rampant success, many investors want to know if they can back this agricultural behemoth and grow their money at the same time. Read on to find out if Cargill stock is on the table.
Can You Buy Cargill Stock?
You cannot invest in Cargill stock through traditional means, as it's a privately held company. Until this changes, you won't see a symbol, ticker, or stock price on any major exchanges.
There is a way to get your hands on shares of Cargill, though (more on that later).
While it's a bit of a bummer that its stocks aren't publicly traded, the good news is that there are plenty of options worth considering.
And we have a list of competitors that are publicly traded.
Also, this is a fascinating company, so we'll give a rundown of its operations and history so you get a sense of why so many folks want to invest in it.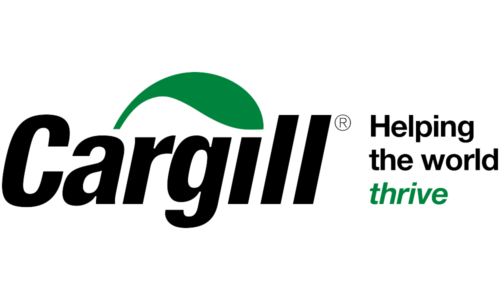 Company History
Cargill, Inc. is a global leader in the agricultural space. The company was founded by William Cargill in 1865.
As a family-owned business, 23 Cargill-MacMillan family shareholders own 88% of the company.
It offers a wide range of food, industrial, food processing, and livestock ingredients, as well as agricultural commodities.
The company's massive size allows it to operate in various markets.
It has a global reach and touches almost every sector of the food industry — from crop production to high-tech animal feed.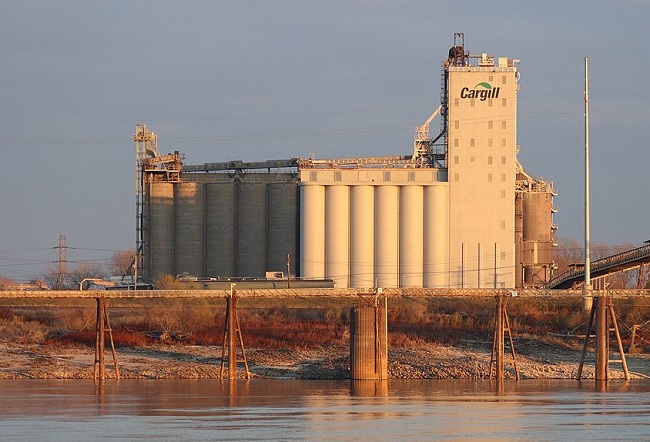 Farmers can also maximize their yields and profitability through the company's grain contracting and consulting solutions, crop inputs, and agronomic services.
Cargill is one of the world's largest processors of ground grains and refined oils, such as palm oil. The company has been around for 150 years and employs 155,000 people across 70 countries.
Since 1986, it has ranked among the Forbes list of wealthiest companies for all but two years. But following financial hardship after the Civil War, family member John MacMillan pulled the company out of debt.
Today, the same tenacity is responsible for helping it remain an industry leader.
As one of the world's highest revenue-producing companies, Cargill is known for its huge assets and charitable trusts. After selling the Mosaic Company, it donated Mosaic shares that totaled more than $6 billion.

Controversy (Mighty Earth)
Despite its success, Cargill's business practices have received some pushback.
In fact, the environmental campaign company Mighty Earth, named it the "Worst Company in the World" in 2019.
Mighty Earth claimed that the company needed to improve its sustainable business practices to ensure safer, cleaner operations.
Many of its concerns stem from Cargill's staggering footprint and claims that the company is engaged in deforestation.
Cargill does have sustainability initiatives to minimize its footprint and protect the environment.
According to the company, it has four main priorities:
Climate

Land and Water

And people
Protecting the climate, soil, and water is a little self-evident, so we'll take a look at what "people" entails.
Regarding the human element, the company states that its goal is to improve food security across the globe, including developing countries.
It works with producers at all levels, such as smallholder farmers, to increase productivity and the yield of crops.
On Cargill's site, the company states that "food must move from places of abundance to places of scarcity."
How Much Is the Company Worth?
Cargill Inc's net worth is not publicly available, and the estimates are all over the place.
The best number we have is that Business Insider ranked the Cargill-MacMillion family as the fourth wealthiest US family.
They then went on to estimate that the Family's net worth was in the ballpark of $38.8 billion.
Revenue
Cargill's annual revenue for 2018 amounted to $114 billion.
In 2021, the company's revenue rose to $134.4 billion.
Interestingly, it decided to halt any further public reporting of revenue in 2021.
As such, there isn't any current data beyond this point. Private companies are not required to disclose this information.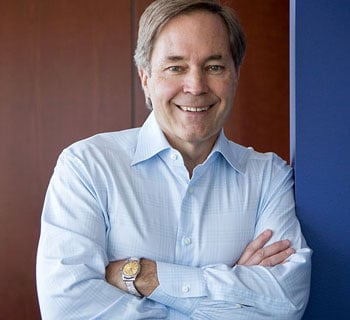 Who Is the CEO?
David W. McLennan was appointed chairman and CEO of Cargill back in 2013.
He's held this position for close to a decade, and the company seems pleased with his current performance. McLennan is the 9th CEO it's had since its founding.
Now that you know more about this company, its products, leadership, and controversies, let's take a look at a way you might be able to invest before an IPO.
We'll also speculate on what the stock might look like if there was a bona fide Cargill initial public offering.
How to Invest in Cargill Stock
There are two ways that you could own stock in Cargill pre-IPO.
One is currently possible, the other could happen in the future.
The first way you can own a share of the company is through its employee stock plan (ESOP). If you're an employee, you can have your 401(K) matched in Cargill stock.
This isn't the same as letting you buy on the public markets, but it's an option.
There is one more option, though…
Fair warning, this is a bit of a long shot.
Many private companies have shares up for grabs on the private market or pre-IPO market. Some companies that provide a private market for pre-IPO shares are Linqto, EquityZen, and Forge Global.
We checked, and we couldn't find Cargill shares on any of these sites. The company doesn't need the help, so it will probably stay this way.
Another caveat is that if its shares are listed on a private market, you'll need to be an accredited investor to get a piece of the action.
IPO Date
Right now, there's no news on a Cargill initial public offering (IPO).
Cargill stockholders have continually pushed over the years for IPO. For most companies, the pressure from stockholders would likely be enough to turn the tide in their favor.
But because of the company's size, resilience, and profitability, it has been able to avoid an IPO.
It's been able to achieve this largely by staying a family-owned business. And since that accounts for 88% of the company, the family has total control and say on the matter.
If you look at any of its public financials, it's clear that it doesn't need the extra help.
Stock Symbol
Cargill is not a publicly traded company, so it does not have a stock symbol or ticker.
Until the company ever submits an S-1 filing to the Securities and Exchange Commission, we can't know what its ticker would look like.
But we can guess.
Some solid tickers that could use if it enters the public market are CGRL or CGIL.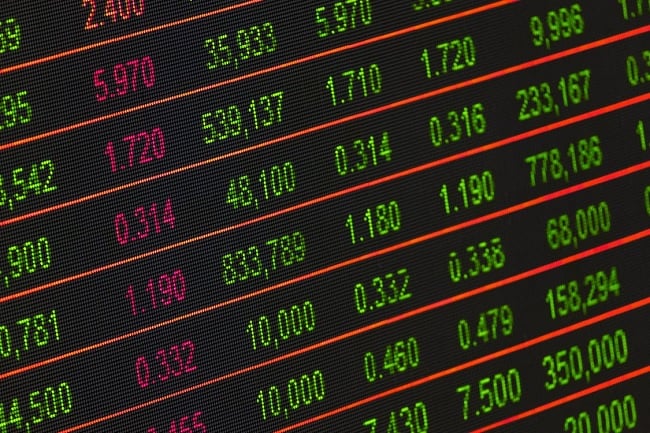 Stock Price
If Cargill ever goes public, its shares might sell for about $30 to $100 if you average out its competitors' stock prices.
This is a rough estimate, and it could be higher or lower depending on market conditions.
The company's private shareholders would like nothing more than to see this come to fruition.
But there are perks to being the largest private company, and it appears things are going to stay that way for the foreseeable future.
Keep in mind that there is a company that trades on the Colombo Stock Exchange named Cargills (Ceylon) PLC.
Its stock price and ticker symbol are not related to Cargill, Inc.
Competitors You Can Invest In
Since you can't currently invest in Cargill, you might be interested in investing in some of its competitors, who are publicly traded companies.
These are established businesses with a sizable market cap and volume.
Shares will likely be obtainable through a standard brokerage account.
As of the time of writing, they also provide dividends.

Bunge Ltd. (NYSE: BG)
Bunge Limited is an agribusiness located in the US.
Its annual revenue from 2020 was $40+ billion — not too shabby. That being said, Bunge did run into some growth issues between 2017 and 2020.
But in March 2020, Bunge proved its resiliency and improved its business and earnings.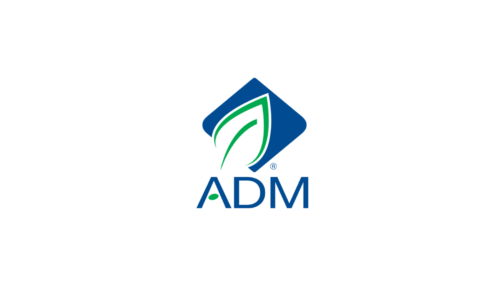 Archer-Daniels-Midland Co. (NYSE: ADM)
The Archer-Daniels-Midland Company has a story eerily similar to Bunge's.
Its stock plummeted in the years leading up to March 2020. The Archer-Daniels-Midland Company earned an average of $64 billion annually between 2018 and 2020.
But once the pandemic hit, things turned around. In 2021, the agricultural commodities trading company made profits of more than $21 billion.

The Andersons, Inc. (NASDAQ: ANDE)
The Andersons, Inc. is another American company in the agricultural industry. Andersons is one of the largest fertilizer companies, with a strong presence in livestock and agriculture.
It's also actively involved in grain exports and other grain-centered industries. The Ohio-based company remained successful throughout the pandemic, averaging an annual revenue of more than $8 billion.
Wait for an IPO?
You could wait for a Cargill IPO, but there are so many agricultural companies that are publicly traded on the stock market.
However, if the company ever enters the public markets and sells shares, it could be a solid option to invest in.
Cargill's financial success alone could be enough to convince traders that it's worth a close look.
While it might seem like a slam dunk, you should still do your due diligence before picking up any.
Every investment comes with risk, and it's critical to carefully review all options.
Final Thoughts
Because Cargill is one of the largest private companies and wealthiest food empires, it only makes sense that some people both inside and outside the company want it to trade publicly.
Unfortunately, you can't get a hold of its stocks, unless you can access its employee stock plan.
There's the pre-IPO market, but that is a big if.
For now, you'll have to opt for competitors, such as Bunge or Archer-Daniels-Midland.
FAQ
What Companies Does Cargill Own?
Cargill has quite a few companies under its umbrella, including Truvia, Ocean Transportation, Cotton, Diamond Crystal Salt, Cocoa & Chocolate, and more. As you can see, it has quite a few businesses under its umbrella, many of which are very successful.
Is Cargill an FMCG Company?
Yes, Cargill operates certain parts of its business as an FMCG, or Fast-Moving Consumer Goods. This is one of the main reasons for the company's success: it can quickly provide affordable products. That said, its other business operations remain commodity-driven.
Who Is the Company's Biggest Competitor?
Cargill has many competitors that include Archer-Daniels-Midland Co. (NYSE: ADM), The Andersons, Inc. (NASDAQ: ANDE), and Archer-Daniels-Midland Co. (NYSE: ADM). There are a few more that didn't make our shortlist, such as Ingredion Inc (NYSE: INGR) and COFCO Joycome Foods Ltd (1610: Hong Kong).