Read on for our picks of the best artificial intelligence stocks under $1 to buy now.
According to a report by Grand View Research, the worldwide artificial intelligence market was valued at $39.9 billion in 2019 and is expected to grow at a combined annual growth rate (CAGR) of 42.2% from 2020 to 2027.
Major tech companies are taking advantage of this growth and are diving deeper into the pool of artificial intelligence.
Good AI stocks could increase in value and lead to excellent returns down the road.
So when it comes to investing in the stock market, every growth investor might want to explore the artificial intelligence sector.
For long and short-term plays on the AI market, small-cap artificial intelligence penny stocks hold plenty of potential.
Our penny stock picks include AI stocks of companies producing chips for the AI market, big data and data analytics stocks, SaaS, and pure AI companies.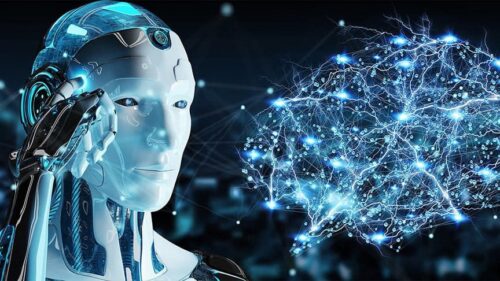 Best AI Stocks Under $1
CooTek Inc. (NYSE: CTK)
CooTek provides a series of scenario-based apps that use AI to interact with the user differently.
Hi Shou is health software that features exercise courses, monitors water consumption, and recipes to lose weight.
Touchpad Smart Input is an AI-based input method for mobile devices that offers tools like spell check and word prediction in multiple languages.
This app alone has over 100 million users to date.
The company also has reading software and several online games.
In fact, it just entered the metaverse industry recently.
It launched its new Game called Hotties.
This app was launched last December and now ranks No. 3 of the top iOS games in the United States.
With more than 2.5 million downloads and averaging over 200% increase.
Resulting in a 30% increase in its share price since the year began.
CooTek's products continue to gain interest and are growing its user base.
As it grows in popularity, we could see share prices follow in suit.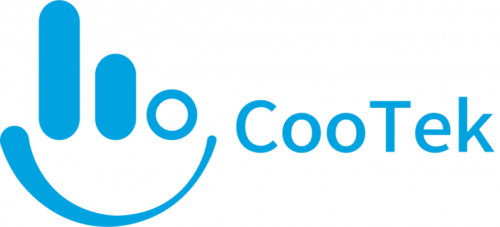 Predictive Oncology (NASDAQ: POAI)
Predictive Oncology is a Minnesota-based data and AI-driven discovery services company providing predictive models of tumor drug response.
One of the subsidiaries of Predictive Oncology, TumorGenesis, utilizes specific and highly differentiated methods to grow ovarian cancer cells.
The company also manages an extensive database of 98 different types of ovarian cancer cells.
These AI tools can identify various types of tumor cells and then use the information to create tailored treatments for patients.
The company's revolutionary application of AI could be the next step in cancer treatment.
According to its recent announcement, POAI is set to launch this AI-powered drug discovery market.
The company could be one of the first movers in this technology and believes that this market will grow by $20 billion in the next three years.
It expects to begin generating revenue from its PeDAL platform later this year.
Share prices have seen ups and downs throughout 2021 but are currently up 33% from last year.
The stock has been dancing around the $1 mark of late and could disappear from this list shortly.

Amesite Inc. (NASDAQ: AMST)
Amesite Inc. is a technology company focusing on artificial intelligence (AI) and machine learning.
The company has developed a content creation and learning platform that helps businesses, universities, and government agencies.
In just two months, Amesite successfully moved to Azure infrastructure, according to a new Microsoft Customer Story.
Amesite now offers scalable, branded services to clients on Azure in less than 24 hours.
In addition, the company reported positive cash and cash equivalents on hand of $10.6 million.
Plus a 27.7% increase in revenue for Q1, 2022.
The company has a strong team that is experienced in AI, big data, machine learning, and software development.
So if you are looking for exposure to AI and machine learning, Amesite is a company you should consider.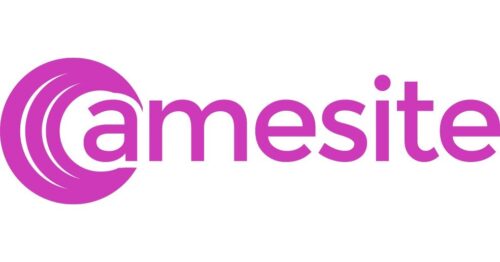 Inuvo Inc. (NYSEAMERICAN: IN UV)
Inuvo is an American intelligent advertising tech firm.
The company uses its patented AI software Intent Key to align brand messaging with content for users to see.
IntentKey can mirror the way the human mind works to formulate ideas and emotions with people, places, and things.
Inuvo has already recorded several successful case studies on its website, showcasing just what its AI tech can do.
Third-quarter financials for Inuvo look good, with increases in revenue, net income, and earnings per share.
In the third quarter and first nine months of 2021, net sales reached $16.8 million and $40.1 million, respectively, up 82.8% and 26.3% from the same period last year.
Share prices are up over 35% from last year's numbers, even though growth has stagnated of late.
We could very well be looking at the calm before Inuvo stock really takes off.

Powerbridge Technologies Co,. Ltd. (NASDAQ: PBTS)
Powerbridge Technologies Co., Ltd. is a Chinese firm that provides corporate and government customers with software application and technology solutions and services.
The company creates and maintains cloud-based Powerbridge BaaS Services (blockchain-as-a-service) for all participants in the global commerce ecosystem.
The Powerbridge System Platform and Powerbridge SaaS Platform are two of the company's technological platforms.
This technology is used in transaction processing, blockchain logistics, transaction processing, insurance, loans, and more.
The company, however, has been actively moving to expand its portfolio.
It reported buying 5600 crypto mining machines to bolster its PowerCrypto holdings.
Also, the company is currently venturing into the metaverse industry with its recently established MetaFusion.
According to the company, Metafusion will use metaverse and NFT technology to transform transport and leisure services and enhance user experience.
NFT of cultural intellectual assets will be a priority of Metafusion.
The company is expecting to generate an additional $15 million in operating income for the next three years.
With a market cap of $24.60 million, Powerbridge will have some extra stability compared to lesser valued stocks.
Share prices have been over $1 in the past, but a slow summer has brought things down below this mark.
If Powerbridge can keep building up its systems, it could be able to reach previous highs in the near future.

AI Penny Stocks Under $1
Remark Holdings, Inc. (NASDAQ: MARK)
Remark Holdings, Inc. (MARK) is a global technology company with a focus on developing artificial intelligence (AI) and related technologies.
The company's mission is to make the world smarter, safer, and more efficient through the use of AI.
It owns and operates an e-commerce digital media property that focuses on a luxury beach lifestyle.
Remark Holdings, Inc. has a strong management team with a proven track record in the technology sector.
In addition, it has a diversified customer base and is well-positioned to capitalize on the growing demand for AI technologies.
With a current market cap of over $102 million and an additional $30 million on its way from Mudrick Capital.
The company is in a strong position to grow.
Recently, the company announced that it partnered up with isMedia to launch its first-ever NFT platform.
As well as leveraging the brand value and extensive designs held by Bikini.com, Remark's NFT platform is meant to house original content generated by renowned people and celebrities.
If you are looking to take a dip in the AI market, Remark could be your next potential investment.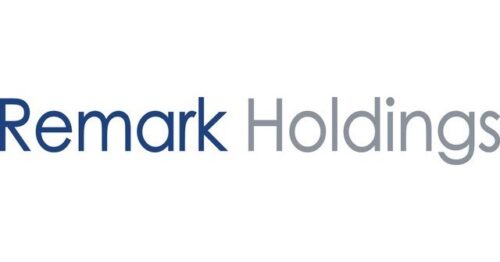 LAIX Inc. (NYSE: LAIX)
LAIX is a Chinese artificial intelligence (AI) company. It provides English learning services through its app, Liulishuo.
The app offers a personalized learning experience, courses, and gamified exercises.
The company's courses and services were purchased by approximately 200,000 paying users in its last quarter's report.
The company also reported a boost in its revenue, with a year-over-year increase of approximately $2.2 million.
Liulishuo is one of the most popular English learning apps in China, and its user base continues to grow rapidly.
The company's focus on AI has helped it develop innovative features that make its app more effective and engaging for users.
This has resulted in strong revenue growth and a loyal user base.
LAIX is well-positioned to capitalize on the growing demand for English learning services in China.
The company's focus on AI and its commitment to providing a high-quality user experience make it an attractive investment opportunity.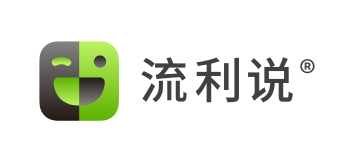 Robotics Stocks Under $1
Artificial Intelligence Technology Solutions Inc. (OTC: AITX)
Artificial Intelligence Technology Solutions is a US-based artificial intelligence solution provider for mobile electronic services, including AI and robotics solutions.
This company offers after-market upgrades for electronics, audio, and video for boats, automobiles, and recreational vehicles.
It works through three subsidiaries to deliver its robotic solutions to businesses.
Furthermore, Artificial Intelligence Technology Solutions create software products that empower businesses to reach new heights.
AITX financials show a favorable trend, as revenue and net income are steadily increasing.
The company's sales increased by 315% or over $800,000 in 2021.
Also, the firm invested substantially in R&D and production to prepare for the launch of RAD 3.0 and ROAMEO.
The company raised about $9.4 million in debt and an additional $8.5 million in common shares during the nine months ending November 30, 2021.
This money will help the company to expand its R&D and operation.
The current ratio improved from 0.27 at the end of February 2021 to 0.96 at the end of Q3, November 30, 2021.
The current ratio gauges a company's capacity to pay down short-term debt using current assets.
This represents a major improvement in the company's liquidity.
Share prices could catch up to this forward momentum in the near future.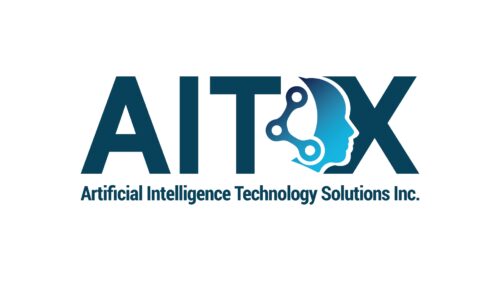 Should You Buy Artificial Intelligence Stocks?
Many retail investors are asking the same question, and the truth is that there's no simple answer.
Whether you should buy artificial intelligence stock really depends on your investment goals and risk tolerance.
This is an emerging tech that's beaming with potential, but many companies in their field need to prove themselves.
Still, with the rising importance of artificial intelligence, it's definitely worth your consideration — especially if you can grab some of the best stocks at an affordable price point.
Artificial intelligence stocks are rarer than you might imagine right now.
Although many tech companies are gravitating toward AI initiatives and machine learning, few public artificial intelligence stocks exist.
Even so, stocks under $1 can be a great launching point for new traders if the odds look good.
Day traders who crave volatility will find some at these low share prices.
What to Look for When Buying AI Penny Stocks
It might be challenging to determine which ones to invest in, especially if you're looking at several AI penny stocks at once.
Individual equities may be a suitable alternative for your portfolio, but there are certain things you should look for when purchasing AI stocks.
Check the Company's Market
When keeping an eye out for AI stocks, you should check if the company is in a growing market.
Make sure that the market they are in is competitive.
Furthermore, focus on companies that are using artificial intelligence to improve products or gain a strategic edge.
Research the Company's Stock History
When buying AI stocks, you should always check their history by looking at their stock chart.
If the company is publicly traded and listed, the stock chart will appear at the top of the search results.
This is an excellent place to start if you are looking for stocks specifically for their volatility.
Check for Stock Trends
When analyzing a stock chart, check for a significant period where the price drop has slowed or drifted.
Also, take note of the current price.
Then find out how it has fared in the past weeks, months, and years.
This method will help you to identify patterns for the given stock.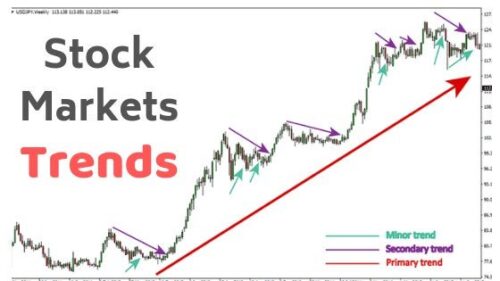 Where to Buy Artificial Intelligence Penny Stocks Under $1
More and more investors are looking to AI penny stocks to diversify their portfolios, using them as an opportunity to earn solid gains in the short or long term.
However, many newcomers in the market for stocks valued at less than $1 are lost about where to find them.
This is understandable, as many stock screeners don't even have an AI filter because the tech is so new.
If you're interested in buying artificial intelligence stocks, check out some of these platforms.
eToro
eToro is a US-licensed and regulated online broker with multiple licenses from other international bodies across the world.
The platform serves over 20 million traders globally and has been rated the best social and copy trading system provider.
It was first established in Tel Aviv, Israel, where the company is currently headquartered, before being established in many other countries.
Currently, eToro operates in the US under SEC regulations and has licenses to operate in more than 100 countries worldwide.
eToro trades majorly in Tier 1 stocks ranging between $1 and $5.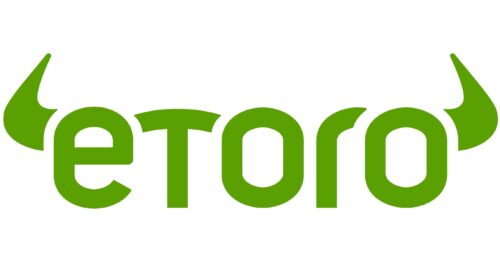 Stash US Broker
Stash is a new school online broker that provides brokerage services to beginners in the US.
Like eToro, Stash offers Tier 1 stocks.
Trading on the Stash US Broker platform enables users to start their trading careers by taking small steps and increasing the size of their trades as they gain confidence.
When purchasing penny stocks through the online trading platform, individuals are charged $1 in fees, higher than other competitors in the US.
Robinhood
Robinhood is a US-regulated platform that offers commission-free brokerage services for stock trading, penny stocks, CFDs, options, and cryptos.
Unlike many brokers, the Robinhood platform abhors strict minimum deposit requirements, making it easy for investors to deposit any amount of money they need to buy penny stocks in the US.
We have seen how artificial intelligence will take over the world in the next few decades, so buying AI penny stocks could be a wise investment.
Artificial Intelligence Stocks: Final Thoughts
Artificial intelligence has remained a hot topic for a while now and will continue to make waves in years to come.
While the public markets have relatively few AI stocks to choose from, this will likely change when the space becomes more saturated with competing companies.
For now, $1 artificial intelligence stocks provide an affordable entry point into the industry.
The artificial intelligence sector's rapid growth could be a profitable investment opportunity, and widespread adoption of this technology may come sooner than you think.
Artificial Intelligence Stocks FAQ
Read along for our answers to the most commonly asked questions about artificial intelligence stocks.
What Is AI?
Artificial intelligence is the process of programming a computer to make decisions for itself. This can be done through numerous methods, including but not limited to machine learning, natural language processing, and predictive modeling.
Why Are AI Penny Stocks So Popular?
AI penny stocks are popular because they offer investors the opportunity to get in on the ground floor of what could be the next big thing. Many believe that artificial intelligence is going to play a major role in the future of technology, and investing in AI penny stocks is a way to get exposure to that growth.
What Is the Best AI Stock Under $1?
Artificial Intelligence Technology Solutions Inc. offers a great opportunity for investors seeking to invest in AI penny stocks. The company has a market capitalization of just over $85 million and has recently been making waves due to its consistent growth in revenue. Last year, the company recorded an 85% increase in sales.
Why Are AI Penny Stocks so Volatile?
AI penny stocks are volatile because they are still in their early stages of development. Many of these companies are still trying to prove their viability and may not have a proven track record. As a result, their stock prices can be quite volatile, rising and falling rapidly in response to news and speculation.
Is It Wise to Invest in AI Penny Stocks?
That depends on the individual investor. Some people may feel comfortable investing in AI penny stocks because they believe in the long-term potential of the industry and the high rewards that they will yield. Others may prefer to invest in more established companies that are less risky.