Robotics technology has improved and many of these robotics stocks are currently penny stocks, which means that they have share prices of less than $5. Want to know the hottest robotic penny stocks on the market right now? Read our top picks and get a full breakdown of each company listed.
Popular Robotics Penny Stocks
ReWalk Robotics Ltd. (NASDAQ: RWLK)
ReWalk Robotics designs robotics specifically for patients with medical conditions that affect their mobility. Its robotics technology provides physical support and guidance for patients who have had strokes, spinal cord injuries, or other issues that make it difficult for them to walk.
These robots could end up being life-changing for people with these issues. Severe mobility impairments can often make it difficult for patients to have a normal job or social life, but ReWalk's robots could change that in the future.
While ReWalk's most recent earnings report left something to be desired, analysts are more optimistic about its future. The U.S. Food and Drug Administration recently gave one of its products a "breakthrough device" designation.

This news caused ReWalk's share price to spike temporarily. ReWalk will need to continue this progress to keep its stock price on a positive trajectory.
Regarding its financials, in the second quarter of 2022, overall revenue increased to $1.6 million from the second quarter of 2021's $1.4 million. The rise is the result of more ReWalk Personal 6.0 devices being sold in Europe and more dispersed goods being sold in the US.
In comparison to the second quarter of 2021, when the gross margin was 51%, the second quarter of 2022 saw a decrease to 48%. The increase in freight and service-related costs is the major cause of the decline.
ReWalk Robotics' balance sheet looks fairly solid right now. Its cash flow has been positive for the last few quarters, and it has no debt.
ReWalk will need to continue to grow its top line if it wants to keep its stock price moving in the right direction. However, given its strong balance sheet and recent FDA approval, ReWalk looks like a robotics penny stock worth watching.
Viomi Technology Ltd. (NASDAQ: VIOT)
Viomi Technology is a Chinese company that develops IoT-enabled technology. The company makes a wide range of robot vacuums. Viomi Technology has also developed other smart home products and software, including smart refrigerators, speakers, printers, and much more.
These products are readily available to Chinese consumers, who can buy them directly through their official website or mobile app. It also partners with Xiaomi, which is a popular consumer electronics company in China.
While we often think of robots in manufacturing or other labor environments, they have plenty of potential for use at home, too. Robot vacuums are just the beginning — there are so many ways that Viomi could implement robotics in the future.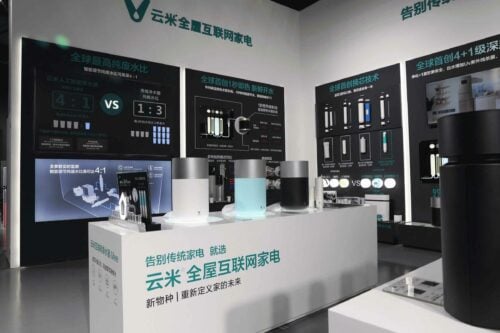 Viomi's stock price has stayed fairly level over the last six months. Its share price spiked slightly in October on news of a stock buyback program but hasn't been able to maintain that growth.
Viomi's price-to-earnings ratio is relatively low right now. This means its stock could be a good deal given their most recent earnings report. However, the company has yet to release its third-quarter earnings for 2021, which could have a significant effect on its share price.
In addition, its recent financial report showed that Viomi's gross margin is increasing, A sign that the company is doing well financially. A 1% year over year increase in Viomi's gross margin since 2019 is a good sign for investors.
Investors should keep an eye on Viomi Technology as it continues to develop new products and grow its partnerships. The company has a lot of potential in the robotics industry, and its stock price could start to reflect that soon.
Medical Robotics Penny Stocks to Buy
Accuray Inc. (NASDAQ: ARAY)
Accuray is a medical technology company currently based in California. This company develops radiation treatments for a variety of cancers. Some of these treatments use robotic systems for more precise results.
For example, its CyberKnife device uses artificial intelligence to keep the radiation focused directly on the tumor. This means that even if the patient moves during treatment, the robot can keep the radiation precisely focused on the tumor.
With robot-powered healthcare solutions like these, Accuray aims to make cancer treatment more efficient and effective. Accuray's share price shot up at the end of October 2021.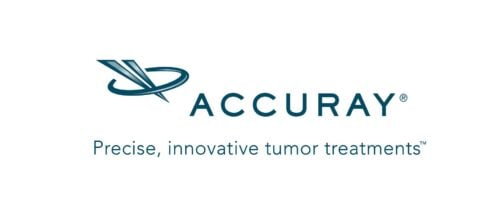 This was a result of record revenue numbers for the most recent quarter as well as recommendations from popular stock market analysts. Time will tell if the penny stock can maintain its meteoric rise, but for right now, there's a lot to like about Accuray.
Plus, with an 8.22% revenue growth and over $500 million backlogs in new orders, the company is set to continue its growth trajectory in the coming years.
Its products are used in over 500 hospitals in more than 30 countries, which gives it a pretty wide global reach. This means that there's potential for even more growth in the future as Accuray continues to expand its customer base.
Investors looking for a robotics penny stock with a lot of upside potential should keep Accuray on their radar. While this is a penny stock, it's one that could have a bright future.
Asensus Surgical Inc. (NYSE: ASXC)
One area where robotics has huge potential to keep growing is surgery. Since robots are incredibly precise, they could be trained to perform surgeries that are challenging or inefficient for humans.
Asensus Surgical is based in North Carolina and is developing robotics to assist with minimally invasive surgeries. These robots will help doctors provide better care by using a digital interface. Asensus Surgical stock has been trading sideways for a while now.
Although this company has been around since 2006, it's just now starting to make headway and face a lot of competition from other medical automation stocks.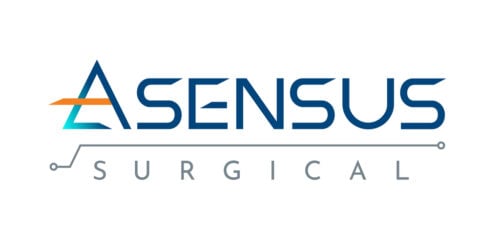 However, its surgical robots have a lot of potential, and its revenue could increase in the future as more health systems implement robotics technology. Asensus stock also caught the eye of Reddit investment boards earlier this year.
While this isn't necessarily an indication of the quality of the stock — either way, attention from Reddit does tend to mean higher-than-average trading volume for penny stocks.
Other fundamentals for Asensus Surgical look good. The company just recently sold its Senhance® Surgical System to one of its partners and plans to distribute it to hospitals accross the world.
This means that more people will be exposed to the company's product, and it could result in more sales.
The company is also expanding its research and development efforts by building a new state-of-the-art robotics center. This shows that Asensus Surgical is committed to improving its technology.
Investors should keep an eye on Asensus Surgical as it continues to develop its surgical robots and expand its customer base. If the company is able to execute on its plans, its stock could see significant gains.
Its medical and data technology could also be attractive to larger firms looking for acquisition targets.
Robotics Penny Stocks Under $1
Kraken Robotics (OTC: KRKNF)
Kraken Robotics is a small Canadian company that develops robotics for underwater research. Its robots can conduct comprehensive underwater surveys with high-resolution images. These underwater robots have both commercial and military applications.
Deep-sea research can be very dangerous, so using robots seems like a logical next step for this industry. Kraken currently offers full end-to-end robotics services for clients, ranging from development to implementation and maintenance.

Kraken Robotics stock has struggled this past year, but there's still quite a bit of potential for future growth here. The company recently acquired PanGeo, which will allow it to expand its robots-as-a-service offerings.
The company also was awarded $2 Million from US Defense Customer for Synthetic Aperture Sonar Systems. Kraken will provide two of its KATFISH towed array sonar systems for the US Navy's Unmanned Influence Sweep System (UISS) program.
Kraken Robotics is a small company with big potential. Its unique offerings in the robotics space make it worth keeping an eye on, especially as the market for underwater research robots continues to grow.
Should You Buy Robotics Penny Stocks?
The robotics industry is already booming, but it's likely to continue growing even more in the future. Right now, corporations are using robots for manufacturing, e-commerce, medicine, and more.
However, we can expect to see robotics used in even more industries moving forward. This means that existing robotics companies have plenty of room to expand their customer base in the future.
Because robots are in such high demand right now, they have the potential to be very lucrative for the companies that make them. If robots and other automation systems continue to perform well, robotics stocks could generate strong returns to match.
Buying robotics penny stocks is one way that any investor can take advantage of robotics trends. We've already seen many robotics success stories on the stock market. For example, Brooks Automation was trading as a penny stock at this time ten years ago.
Today, its shares are worth over $120 each.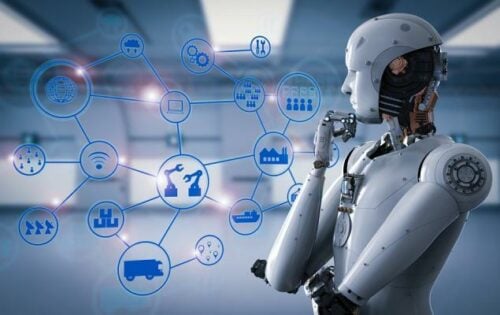 Risks of Trading Penny Stocks
It's important to note that there are some risks that come with investing in penny stocks. Most notably, these stocks can be quite volatile because of their low trading volume.
With fewer people trading the stock each day, each trade has a bigger impact on the stock's share price. Low volume can also make it difficult to sell a stock when you want to. However, investors that are aware of these risks can use penny stocks to generate strong returns.
When buying any penny stock, it's important to time your purchases carefully and keep an eye on the company's financial information, price targets, and other important information.
Where to Buy Robotics Penny Stocks?
Robinhood and Webull are some of the top online brokers for trading robotics penny stocks. Setting up an account and trading on their platforms is a breeze.
If you're looking for accessibility, check out Robinhood first; but if you want more research tools, Webull should be on your radar.
Robotics Penny Stocks: Final Words
Robotics are completely changing the way we work. From streamlining manufacturing processes to performing minimally invasive surgery, there is so much that robots can do. Investing in robotics stocks could potentially be a very lucrative move going forward.
FAQs About Robotics Penny Stocks
Check out our FAQ on robotics penny stocks to get answers to the most commonly asked questions.
What Is the Best Robot Stock to Invest In?
Asensus Surgical Inc. (NYSE: ASXC) is a good place to start your search for the best robot stock to invest in, as it has seen a lot of growth over the past year. As such, you may want to look into it to determine if it works for your portfolio.
Are There Any AI Penny Stocks in Robotics?
Asensus Surgical Inc. (NYSE: ASXC) uses some fantastic applications of artificial intelligence with its medical solutions. They use the preciseness of robots in performing surgeries that humans are prone to make mistakes in. Additionally, more stocks might be coming in the future as technology progresses.
Is Investing in Robotics a Good Idea?
Investing in robotics can be a good idea if you perform proper research and do your due diligence when picking a robotics stock; while the market may be in a great position, you'll need to research and practice sound market timing to profit.
What Is the Cheapest Robot Stock?
The cheapest robot stock is typically going to be a small-cap company that is not well known. However, you will need to do your own research to find the best value. Kraken Robotics (OTC: KRKNF) is currently trading below $0.25 and over-the-counter, so it might be worth a look.
What Are the Risks of Investing in Robotics Stocks?
As with any other type of stock, there are risks involved with investing in robotics. Some risks to consider include the potential for a global economic slowdown, which could impact the demand for robotics products, and the possibility that a new technology will come along and make current robots obsolete.