Reddit is one of the most popular social media platforms available on the internet.
With over 52 million daily active users, it's also one of the largest sites.
Metrics like this have social media investors wondering if they can buy Reddit stock and cash in on this wildly popular forum.
Reddit, also known as "the front page of the internet," is a popular place for retail traders to discuss what they're buying, selling, holding, and the risks involved with certain investments.
And its lively discussions and active communities like these make the site a draw for users and investors looking to cash in on the forum's fan base.
But can you buy Reddit stock?
Keep reading for more information about the company, and whether you can buy Reddit stock and competitor stocks you should consider.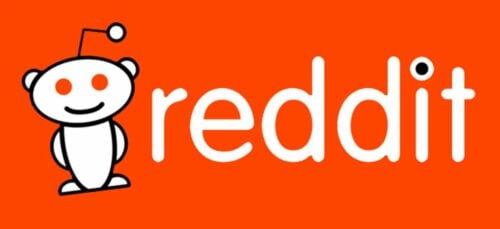 What Is Reddit?
Reddit is an American website founded in 2005 and headquartered in San Francisco.
The website quickly gained popularity as a social news and discussion site.
Many communities have dedicated followings on the website, which is currently the 19th most-visited web page in the world.
The website's primary income comes from advertising, and it currently employs just 700 people.
The company reported that second-quarter earnings for 2021 had topped $100 million, which comes as no surprise due to its reputation.
Reddit is a website made up of thousands of online communities.
These online communities, called subreddits, tend to be focused on a single common interest.
Over the last few years, some of the most popular subreddits have become the ones related to finance and trading.
In particular, retail traders have made the news for their handling of specific stocks.
Video game retailer GameStop and AMC movie theaters were made quite popular on a wall street Reddit community known as WallStreetBets.
These and other heavily shorted stocks are frequently discussed on the WallStreetBets subreddit.
For the most part, WallStreetBets focuses on meme stocks and throws out investment options on off-the-wall companies — though there is advice on the subreddit about non-meme stocks.
GameStop (GME), a security that started as a meme stock, became one of the hottest stocks of 2020.
Reddit users began to flock to another user's prediction that buying GameStop stock would be fruitful.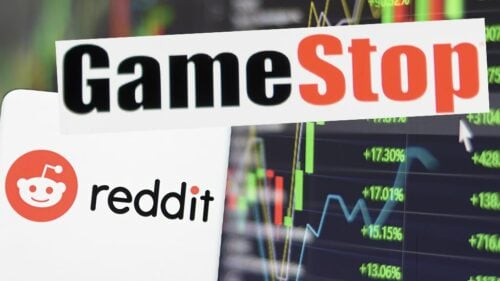 That's only how it started, though.
The Reddit community soon became fixated on attacking hedge funds.
Many Redditors felt frustration with the way that the markets worked and how investing had become something exclusive.
The more it was talked about on Reddit, the more people began to trade.
On Reddit, the stock market is one of the most talked-about subjects.
More people find themselves becoming traders thanks to the investing advice that they receive there.
It is important to note, however, that these users are not actual financial advisors in most cases.
Though, many of them are retail investors and self-proclaimed stock market enthusiasts.
With all of the financial discussions being passed around on the website, and all the activity in general, it makes sense to want to invest in the company.
Who Owns Reddit?
Reddit was founded in 2005, by college students Steve Huffman, Alexis Ohanian, and co-founder Aaron Swartz.
It was sold to Conde Nast in 2006 and became a subsidiary of Nast's parent company in 2014.
That company is Advance Publications, and it remains the majority shareholder of Reddit.
Advance Publications is headquartered in New York City, New York.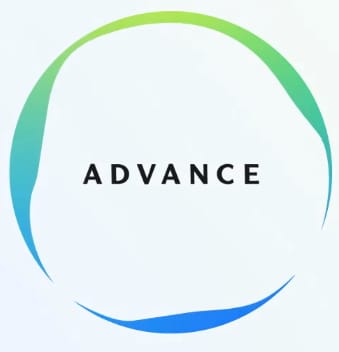 In addition to Reddit, the company owns The Discovery Channel — another notable media company.
However, Tencent and Fidelity Investments have provided funding for the company.
Tencent, formally known as Tencent Holdings, is a multinational technology holding company located in China.
Fidelity Investments is another holding company located in Boston, Massachusetts.
What Is Reddit Worth?
The latest funding rounds put Reddit's valuation at $10 billion.
Reddit has had several funding rounds since 2014.
The first valued the company at $500 million.
Successive rounds placed valuation at $1.8 billion, $3 billion, and $10 billion progressively.
What Is Reddit's Revenue?
Reddit generated $170 million in net revenue in 2020.
It generates revenue from a premium subscription membership option and advertisements.
Why Is Reddit Successful?
Reddit is successful because it allows users to moderate and manage their own communities, within reason, of course.
Additionally, the advertising used on Reddit does not break the immersion of the website, making it bearable to use for most.
This means that Reddit can sell more advertising space, and therefore generate more money.
The company also has an award system where users can purchase coins and trade them for awards to dole out to any post or comment they deem worthy of praise.
Awards on the site can cost anywhere from $1 to $100.
Can You Buy Reddit Stock?
Reddit is not a publicly traded company yet, but it should be soon.
The company filed confidential initial public offering (IPO) paperwork with the Securities and Exchange Commission (SEC) in December 2021.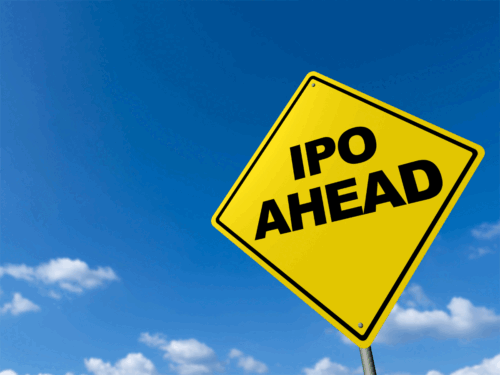 When Is Reddit's IPO?
Reddit's IPO date is expected any day.
Originally it was expected to be scheduled for March 2022; however, it has been pushed back slightly.
There is no concrete date on the official record just yet, but it's likely sometime in April 2022.
What Is Reddit's Stock Symbol?
Because Reddit is not available on the stock market yet, there is no Reddit stock symbol.
Once Reddit becomes a publicly traded company, a stock symbol will be available.
We can hope it will be easily related to the company name.
Something such as REDT makes sense, but we won't know what the new stock ticker is until the IPO announcement.
What Is Reddit's Stock Price?
Reddit's stock price will depend upon its valuation and the number of shares it releases for the initial public offering.
Rumor has it the company wants a valuation of at least $15 billion when it goes public.
Reddit Competitors to Invest In
So you've got the social media investing itch, huh?
If that's the case, and you're looking for alternatives to Reddit, be sure to check out some of their competitors below!
Meta Platforms, Inc. (NASDAQ: FB)
Meta, formerly Facebook, is the first competitor you should think about investing in if you have the funds.
It's the largest social media site in the world, and it has many features similar to Reddit, like communities and discussion boards.
The biggest difference between the two companies is size.
Facebook is an enormous company, bringing in nearly $90 billion in revenue for the year 2020.
The company has roughly 63,000 employees, making them a major employer in the social media market, as well.
If you're looking for a social media site to invest in, you may want to put Facebook on your shortlist.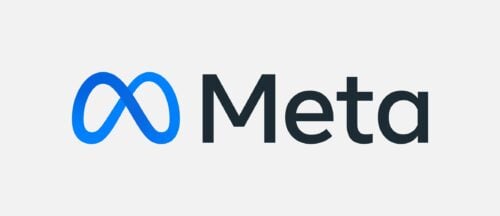 Twitter, Inc. (NYSE: TWTR)
If it's the discussion aspect of Reddit that makes you want to invest, then Twitter is an excellent option.
The entire platform is built on users discussing trending topics with one another, and the news often finds its way to the top trends.
Twitter is more than one tool, though, which is important to realize.
While it can be used socially, the website also calls itself a microblogging service.
Overall, this makes Twitter a bit more palatable for many users.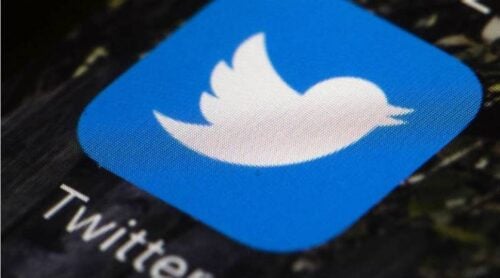 Wix.Com Ltd (NASDAQ: WIX)
During the COVID-19 pandemic, many people began creating their own communities to connect with others while restrictions were in place.
One of the most used sites for these personal websites is Wix.
Wix is a hosting service and website developer that allows users to make their own web pages.
It's not a direct competitor of Reddit, but it does allow for the same kind of community discussion boards to be built.

Should You Buy Reddit Stock if It Goes Public?
If Reddit's confidential filing means it will soon go public, purchasing the stock can be a lucrative investment.
At this point, Reddit is the 19th most-visited website in the world and the 7th most-visited website in the US.
The company shows no signs of slowing down, meaning that growth is still expected to be substantial in the near future and onward.
Keep in mind that if Reddit becomes available through an IPO, it's likely that the price for it will be high.
The company is valued at over $10 billion, after all.
As always, though, do your own due diligence before investing in an IPO.
Reddit Stock: Final Words
Reddit is a website that drives discussion and community through its discussion board style.
The ability to create and moderate communities is highly desirable in today's world of global communication.
Unfortunately, Reddit is not yet a publicly traded company.
Reddit's IPO should be announced at any time, and the stock price will certainly be high.
Reddit Stock FAQs
Are you here for a TLDR on buying Reddit Stock?
Read below for our answers to the most frequently asked questions.
Is Reddit Publicly Traded?
Reddit is not publicly traded today.
The company has filed paperwork for an IPO, however, and is expected to launch on to Wall Street any day now.
Can You Buy Stock in Reddit?
Not Yet.
Reddit is still a privately owned company.
It is expected to have an initial public offering in early 2022, and traders can buy stock in Reddit at that time.
Is Reddit Getting a Stock?
Yes, it appears so.
Reddit did a confidential filing of paperwork with the SEC, which indicates the company intends to list on the stock market.
Is Reddit Going to IPO?
A Reddit IPO is expected in early 2020.
Some speculated the IPO date would be in March; however, it may be pushed to April or May instead.
No official IPO date has yet been announced.