Read along to find out if you can buy Parler stock and get a list of competitor stocks worth watching out for.
The Parler app calls itself the world's town square and associates itself heavily with free speech.
The app made waves at the beginning of 2021 and became massively popular.
Now, many people are curious about investing in this social media app.
If you're one of them, stay tuned.
We're covering everything you need to know about Parler stock, and whether or not you can invest in it!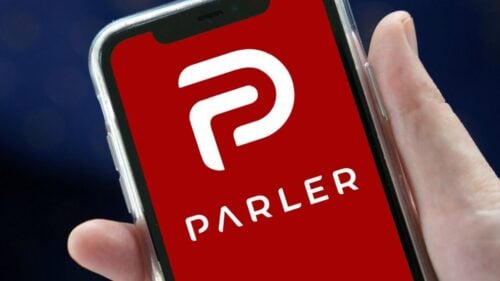 What Is Parler?
At the end of 2020 and the start of 2021, Parler was undoubtedly the hottest social media app in the country.
It attracted users who felt that their speech was stifled by big tech.
Parler originally launched in 2018 as an alternative to other social media platforms.
It considers itself a website that protects its free speech promises, and that allows members to speak freely without censorship.
It claims that other platforms, like Facebook and Twitter, censor conservative voices, and they aimed to combat that.
For a while, Parler flew under the radar until Candace Owens commented on it.
With her mention of the platform, nearly 40,000 new subscribers joined up.
In fact, so many people joined at once that the website's servers malfunctioned.
This was the beginning of the platform's popularity.
Notable names that joined the platform included former Trump administration campaign manager Brad Parscale, Senator Mike Lee, and Trump attorney Rudy Giuliani.
It became the favorite social media provider of many conservative voices.
In 2020, Parler users began to amass.
The social media platform jumped from thousands to millions.
The Parler site began to balloon, with plenty of support from the conservatives flocking to it.
Optically, this was good and bad for the company.
Many lauded the app for its commitment to free speech while critics saw it as a bastion for hate speech.
Minimal Moderation Starts to Become a Problem on the Parler App
After the events of January 6th, Parler was accused of being used to seed capital riot plans through "free expression" — along with messages from President Trump to his followers.
While it does appear that some organizers used these plans, so were other social media networks — even Facebook.
Still, Parler's lawyers did what was needed to adequately warn law enforcement officers.
On January 6th, most of Parlor's feed was filled with individuals marching on the Capitol.
This massive influx of information and evidence would be what got the tech company into hot water with service providers.
Shutting Down Parler
On January 8th, both the Google Play Store and the Apple App Store pulled Parler down.
This is because they believed Parler represented a public threat — but also, this wasn't a good look for providers who hosted the app.
On January 9th, Amazon pulled the website's web services.
The reasoning was that Amazon believed the social media app service platforms users that are spreading hate speech and dangerous ideas.
It was the first instance of big tech stopping support for an application that they disagreed with ideologically.
With Parler potentially taking the blame for all of the actions of their users, it really began to shake things up.
So, Parler was shut down.
But not for long.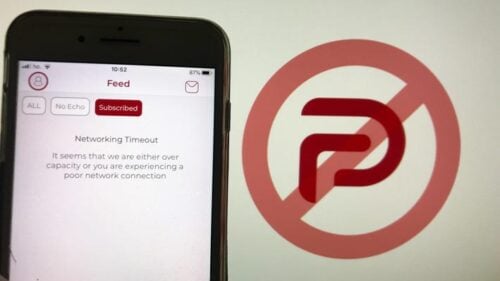 More About Parler
Parler resumed services again on February 15th, 2021, as it found another domain registration, Epik.
With the revitalization of the company, more users flocked to the platform.
There are roughly 20 million users on the platform, with only a tenth of them remaining active.
After adding content filters to the Parler app, the Apple App Store agreed to allow the company to post the app again as of May 2021.
It is unclear whether other app stores will follow suit.
At this time, Parler is still associated with its promise of protecting speech.
Parler has become the go-to place for supporters of former president Donald Trump.
In its most recent round of funding, Parler was able to raise $20 million in funds from undisclosed sources.
Regardless of how you feel about the app, it is highly successful.
Can You Buy Parler Stock?
Unfortunately, at this time, Parler is not a publicly traded company on any stock exchange.
If you browse the markets, you won't be able to find Parler stock price.
Parler is a very successful social media company.
While its user base doesn't rival that of larger companies like Facebook or Twitter, it is still the home of around 20 million users.
As such, it makes sense to want to invest in the company.
Will There be a Parler IPO Date?
At this time, it looks as if Parler is going to remain a privately owned company
The company has yet to announce an IPO, and it's unlikely that it will.
They have been able to successfully raise funds through private means, with a fundraiser taking place in January 2022 that raised $20 million.
The company isn't having any trouble staying afloat as a private endeavor.
Parler Stock Symbol
From what we can tell, Parler has not reserved a stock ticker or symbol.
PARLR looks like it is up for grabs, which could be a great stock symbol.
Who Owns Parler?
Parler was founded by John Matze and Jared Thomson in 2018.
The company is still privately owned by the two founders, as well as Rebekah Mercer.
Internally, John Matze was the company's original CEO.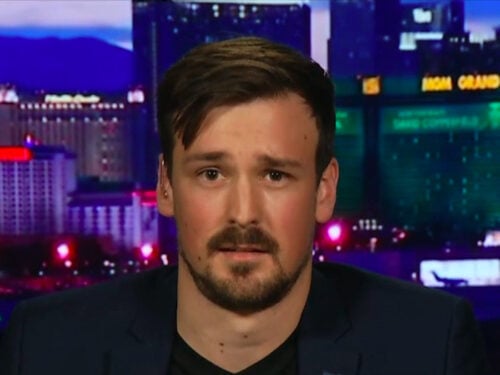 However, in January of 2021, it was announced that CEO John Matze was to be removed from his position for interfering with the product's vision.
After removal and the placement of interim CEO Mark Meckler, John Matze filed a lawsuit against Rebekah Mercer and others for pushing him out to steal his ownership stake in Parler.
Why Is Parler Successful?
Parler is successful thanks to its contrarian position in big tech.
The company allows users to post and say just about anything that they'd like to.
This approach to social media, while controversial, attracts a plethora of users.
Many feel that the larger social media platforms censor conservative voices.
Parler is staunchly anti-cancel culture, supporting the thoughts and opinions of any user that joins.
As such, the Parler app has skyrocketed in popularity and has piqued many people's interest in investing in the app.
Wait for a Parler IPO or No?
Realistically, if Parler becomes a publicly traded company, investing could be risky.
Many associate the platform with hate speech, conspiracy theories, and extremism.
If it does become a publicly traded company, there is always the risk of it being pulled down again.
Regardless, though, it's unlikely that Parler stock will become available.
The company focuses so heavily on free speech that becoming a publicly traded company runs the risk of losing that quality.
After all, public companies have to answer to shareholders.
Parler Competitors
If you're interested in Parler stock, there are plenty of competing social media platforms that are publicly traded.
Take a look at some of them below!
Meta Platforms, Inc. (NASDAQ: FB)
If you're looking to invest in a social media platform, Facebook is the way to go.
The company is now known as Meta, and it's looking to expand its services beyond what it's already offering.
Of course, Facebook is a giant in the world of social media, but they are still growing.
Investing in Meta isn't just investing in social media.
Instead, you have to think of it more like investing in innovation.
The company has its sights set on virtual reality and the "metaverse". They're looking to create entirely new worlds in a virtual space, and that means more money overall.
While Meta may be considered one of the "tech tyrants", if it continues to grow, its stock price could follow.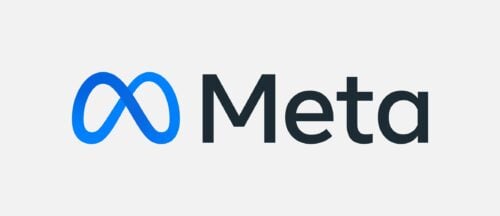 Twitter, Inc. (NYSE: TWTR)
When it comes to digital conversations, Twitter is one of the most popular options available.
The company allows users to take part in discussions with other users on the app through Tweets.
Many people turn to the social media app for their news, socialization, and entertainment!
Twitter, like Facebook, has a huge user base.
It's a hub for every-day users as well as companies.
Additionally, if you're looking to invest in a company that doesn't have as much controversy surrounding it, Twitter might be it.
Twitter has had its share of controversies, though.
Still, public opinion seems to side more with Twitter, and it's not likely that this tech powerhouse will be removed from stores like Parler was.
So there may be more stability when investing in Twitter stocks.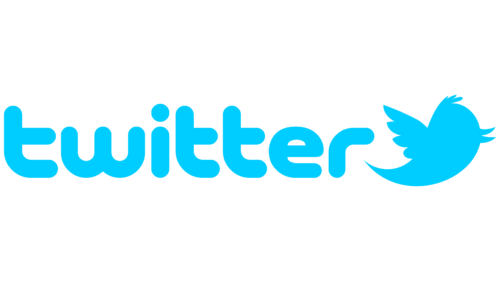 Snap, Inc. (NYSE: SNAP)
Another social media platform to consider investing in is Snap, Inc.
This company is the business behind one of the most popular social media apps available, Snapchat.
Snapchat, as most people know, is used to send photo and video messages to your friends.
It has been around since 2011 and has been largely popular with younger users.
Snapchat isn't without its own controversies, though.
At one time, the company had a reputation for being used for ill intent by users.
These illicit activities, while not related to hate speech, hurt the brand's image for quite some time.
Since then, however, the company has rebounded, making the app more family-friendly.
Like Meta, Snap is interested in creating new products so that the company can remain relevant.
It developed the wildly popular Spectacles, a set of glasses with a camera in the frames meant to be used with the application.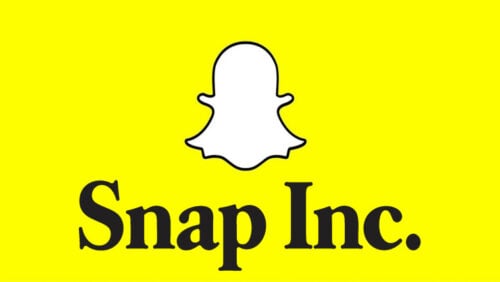 Parler Stock: Final Thoughts
Parler is a social media company that has been turning heads since its introduction in 2018.
Following the controversies of the events of January 2021, many believed that Parler would have to follow the actions of its rival, Gab, and reestablish itself.
Much to everyone's surprise, even after being closely associated with hate speech and other illicit activities, Parler lives on, and quite successfully.
Unfortunately, at this time, Parler stock is not available.
It's a privately owned company, and it will likely stay that way for some time.
Still, if it becomes publicly traded, investing in Parler could be a risky play.
The company walks a thin line when it comes to appropriate behavior, and it may be taken down yet again.