After the meme stock GME surged in 2021, many retail investors have been scouring the markets for the next short squeeze. But is it worth the risk to jump on the bandwagon? Take a look at 5 companies we think could be the next meme stock!
Next Meme Stock to Buy
AMC Entertainment Holdings Inc. (NYSE: AMC)
AMC is a notable meme stock and the world's largest theater chain, with over 600 theaters in the United States alone. Its massive debt and the pandemic brought it to the brink of chapter 11 bankruptcy.
Regardless, many meme-stock investors backed AMC stock, as they believed it had potential. As retail investors rallied behind the theater chain, AMC shares rose from less than $2 to over $70.
While its value in the stock market had already gone down, AMC appears to be in a much better position to remain profitable for 2022 and beyond.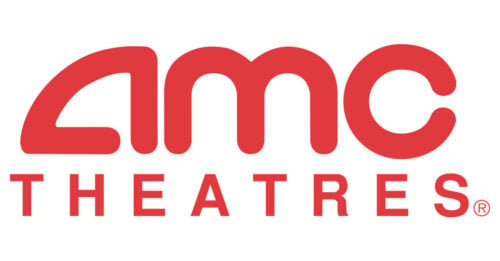 In the last quarter of 2021, AMC earned over $1.1 billion, which was a far cry from only $163 million in 2020 and a significant jump that surprised even Wall Street.
It is also bound to be one of the few to benefit from the reopening of the economy as more people troop to cinemas and pay premium prices for concessions. In fact, this July marks AMC's biggest weekend in a long time.
That's fantastic news for AMC, which hasn't yet surpassed 2019 levels of revenue in any quarter since the outbreak, despite being on the mend.
In fact, revenue increased by more than 100% in 2021, reaching $2.5 billion, although that amount was still less than half of the $5.5 billion total realized in 2019.
Movie studios were either postponing the release of anticipated blockbuster movies or delivering them directly to streaming platforms at the height of the pandemic.
The success of numerous blockbuster movies over the weekend of July 7 was good news for AMC management.
Thor: Love and Thunder, which has already earned more than $400 million at the box office, was released on its opening weekend. Despite earning $1.2 billion and $902 million respectively, Top Gun: Maverick and Jurassic World Dominion continued to draw audiences.
It's heartening for AMC that a number of films, rather than simply one blockbuster, contributed to the excellent outcomes. That may indicate widespread consumer interest in going to the movies again.
For AMC to fully recover from the destruction caused by the virus, there must be many more weekends like the one mentioned above.
Clover Health Investments Corp. (NASDAQ: CLOV)
The healthcare company Clever Health Investments Corp. had the characteristics of a meme stock during the middle of 2021 because of high short interest. Although it is now trading well below its June 2021 price, it remains an alluring option for some investors.
First, it offers Medicare, a healthcare segment that could grow by 7.6% from 2019 to 2028 as more people are enrolled. These could include those in the rural areas, the company's target market. Second, the company could end up making money through its health platform.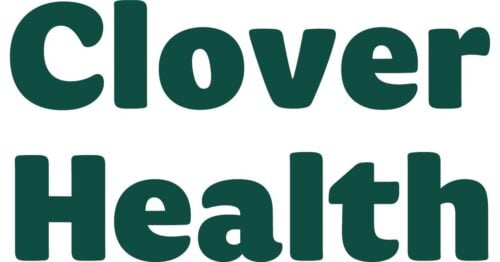 With considerable YoY revenue increase and sequential quarter gains in the Insurance and Non-Insurance product lines, Clover is off to a solid start in 2022.
Future overall sales are anticipated to be in the $3.0 billion to $3.4 billion range. An anticipated $1.0 billion to $1.1 billion in insurance revenue and a projected $2.0 billion to $2.3 billion in non-insurance revenue are included in this.
The fast-growing digital health data industry could achieve a compound annual growth rate (CAGR) of over 15% from 2021 to 2028.
Bed Bath & Beyond Inc. (NASDAQ: BBBY)
Another meme stock on the rise in 2022 is Bed Bath & Beyond, a holdings company that specializes in anything related to the home from furnishing to food.
Despite its less-than-impressive earnings report in the past year, the company's stock price rose by 40%, partly due to RC Ventures LLC. Several factors indicate that BBBY could have potential as a meme stock.
The company is now diversifying its portfolio, for example, venturing into the food market that could post a CAGR of almost 5% from 2022 to 2027, according to Statista.

It is also offering private labeling, a market that outpaced name brands in 2020 for the fourth consecutive year. July saw a rise in Bed Bath & Beyond stock as interim CEO and director Sue Gove increased her stake in the faltering store.
Insiders are believed to purchase for only one reason: the expectation that the stock price of their firm would increase.
The future of the retailer is far from certain, despite the fact that these acquisitions might be interpreted as votes of confidence in Bed Bath & Beyond's prospects by significant members of its senior leadership.
The Next Big Meme Stocks in 2022
Tesla Inc. (NASDAQ: TSLA)
Tesla has become a favorite among retail traders for many reasons, some of which have nothing to do with its earnings. For example, in early December 2021, its price in the stock exchanges rose 10% over the news that it had a new significant investor.
What makes this meme stock stand out among the crowd is that it has a lot of momentum behind it and operates in a sector that could be poised for growth. After all, the electric vehicle industry could be worth $725 billion by 2026, growing over 25% from 2021.
And Tesla accounts for at least a 65% market share in the United States alone. Tesla is also investing in other high-growth industries like solar energy, so it has its hands on quite a few types of transformative tech.
In the second quarter that concluded on June 30, Tesla faced a number of challenges, including a challenging macroeconomic climate and COVID-related lockdowns that resulted in a three-week closure at the Gigafactory Shanghai in China.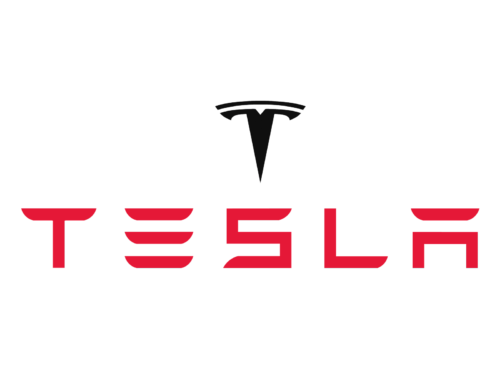 But the problems continued after that. In May, just after the facility reopened, issues with the supply chain nearly stopped operations.
When taken as a whole, the challenges led to a significant slowdown in production and delivery totals compared to the previous year, and both measures fell sequentially.
Nevertheless, both the top and bottom lines for Tesla exceeded Wall Street expectations. Non-GAAP earnings rocketed by 57% to $2.27 per diluted share while revenue increased by 42% to $16.9 billion.
Nvidia (NASDAQ: NVDA)
The famous chipmaker NVIDIA was one of the companies that became a topic of conversation among investors on Reddit, especially after its excellent financial performance in the third quarter of 2021.
During this period, its stock shares skyrocketed 12%, and it's seen a 100% overall increase in share price over the last six months. There are many reasons why NVIDIA stock could continue to perform well within the next five years.
First, it is one of the pivotal tech players in the video gaming industry, which has the potential to generate a CAGR of nearly 15% by 2026, according to Market Research Future. Via its DGX systems, NVIDIA is also penetrating the artificial intelligence (AI) markets.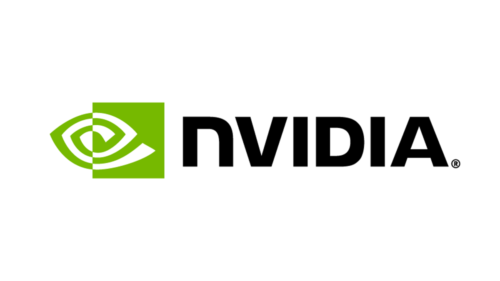 Additionally, Nvidia released the schedule and began accepting registration for its autumn GPU Technology Conference (GTC). The annual Nvidia event will take place from September 19 through September 22, 2022.
September's GTC from Nvidia is probably going to be a major thing. There will likely be a lot of new innovations and free education offered to consumers, developers, and companies alike, along with the announcement of the next generation of powerful video gaming GPUs.
Shareholders should anticipate an update on financial results for the second quarter around the middle of August. During its Q1 earnings announcement in May, Nvidia projected that sales would increase by 24% on a year-over-year basis at the midpoint of the forecast.
What Is the Next Big Meme Stock?
Meme stocks are hard to predict, so it's difficult to pin down one that could be the next GME. Many have benefited from short-interest trading and investors who wanted to earn big bucks fast.
Keep in mind that these types of stocks are volatile and so you might want to explore other more stable securities to offset potential losses if your meme stock goes south.
Should You Buy the Next Meme Stock?
The answer is… it depends. Trading meme stocks is a risky business, and you can lose your whole investment in the blink of an eye. While we watched in awe at GME rocketing into the stratosphere, many meme stocks were duds.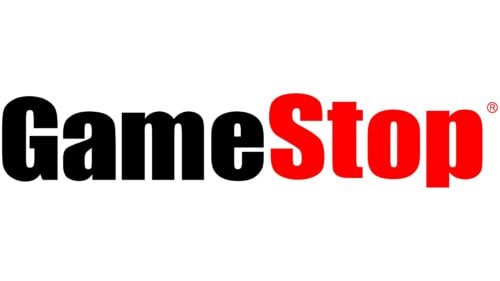 So you'll want to be very careful with these stocks. Stock prices can rise rapidly for a few weeks as the company becomes a trend and then drop significantly after.
Traders need to monitor company data closely to know when to start selling these assets to enjoy profits or minimize losses.
More About Meme Stocks
Meme stocks are a type of investment that has built a cult following online, particularly on social media platforms, like Twitter, and forums, such as Reddit. These stocks can provide generous returns even for amateur investors, as many are selling below $50.
However, a number of these are not blue-chip stocks, like Facebook, which could indicate financial instability, vulnerability to fluctuations, and unclear long-term potential.
Where to Buy the Next Meme Stock
There are plenty of options online to buy meme stocks, but the most accessible are typically brokers like Robinhood and Webull. You might want to start your search here, but there are other options if they don't meet your needs.
Next Meme Stock: Final Thoughts
These so-called meme stocks are a great example of how regular investors can make or break a company, at least in the trading markets.
When done right, they can reward retail traders with handsome returns due to a spike in share prices while supporting businesses that could need a major financial push.
However, because their performance is connected to a trend, which could fade away, investors need to be cautious with meme stocks.
Next Meme Stock FAQ
Read along to find out our answers to the most commonly asked questions about meme stocks.
What Are the Next Meme Stocks?
NVIDIA has been on a solid run lately, and it has maintained its momentum for over a year, so you might want to start your search here. There are also "secondary" meme stocks, like Tesla and Bed Bath and Beyond.
What Is the Best Meme Stock?
Based on the list, the best meme stock is Tesla. It is a global leader in some of the high-growth industries like clean energy and electric vehicles, so it has excellent long-term potential. Also, it has a strong brand and is one of the most innovative companies in the world.
Are Meme Stocks Over?
As the stock price of these companies stabilizes or even declines, some experts think that meme stocks are over. However, fluctuations are normal.
As long as the speculative frenzy continues on social media and online communities like Reddit, investors will still find meme stocks.
Is GameStop a Meme Stock?
Yes, GameStop is a meme stock. This stock gained a massive following after Reddit short-sellers and retail investors went in for a short squeeze at the beginning of January 2021. This move caused its price to increase by around 1,500%.
Is INVIDIA a Meme Stock?
Yes. NVIDIA stock's popularity skyrocketed and traded like a meme stock during the last quarter of 2021. That being said, NVIDIA's success isn't entirely due to hype. Its hardware is a staple in many burgeoning industries, including video games and crypto mining.