Data analysis is the process of examining large sets of data to identify patterns and gain valuable insights about trends.
IT operation teams use this process to monitor the performance of consumer and enterprise applications, which assists in driving a business's growth.
With that said, let's a look at 9 of the best data analytics stocks you can invest in now.
According to our internal research, data analytics industry is going to outperform all the major industries in the next one decade in terms of revenue and stock market retruns.
That's why you should bookmark this page, and start tracking these companies right now to build your position slowly.
Best Data Analytics Stocks of 2023
Alteryx (NYSE: AYX)
Alteryx is a computer software company that hosts a data analysis platform commonly utilized by data scientists and business analysts.
This platform is broken down into smaller products that make up the working parts of the overarching platform and improve the overall user experience.
This includes the Alteryx Server that enables web-based data analysis procedures, such as Alteryx Designer used for data profiling and preparation and Alterx Connect for collaboration in data exploration.
Recently, Alteryx announced improvements to its service with its Alterx Analytics Cloud Platform, a real-time data platform designed to satisfy user demand for data analytics on the cloud.
Considering its financials, Alteryx is doing quite well. 
Its Q4 reports show a 60% increase in revenue, bringing its total revenue to $855.4 million compared with $536.1 million in 2021.
Analysts estimate that the company's revenue will jump by roughly 15% – 16%, bringing its total revenue to $980 – $990 million.
The company ended the year with 8,358 customers and announced its investment in Manta Inc, which revolves around trailing data compliance and management audits.
MongoDB (NASDAQ: MDB)
MongoDB Inc is a computer software company headquartered in New York. 
The company is famous for its flagship computer program MongoDB, which is a cross-platform database program.
With MongoDB Atlas, developers can easily integrate data analytics into their applications.

MongoDB offers business users a data platform for developers, providing the necessary tools and services for setting up distributed applications that improve general scale and performance.
Currently, MongoDB has secured FedRAMP authorization, and MongoDB Atlas now offers tools and services needed by the government to create distributed applications on the cloud.
MDB expects 2023 to be a good year for the company, estimating sales of $1.26 billion dollars, a 44% increase on a year-over-year chart.
International Business Machines Corporation (NYSE: IBM)
International Business Machines Corporation, popularly known as IBM, is one of the world's leading big data stocks.
Its software solutions include artificial intelligence solutions, cybersecurity, and data analytics.
In 2018, IBM launched a cloud based data platform for data science and engineering called Cloud Private Data.
This project aims to provide organizations with machine learning and data science techniques to analyze data.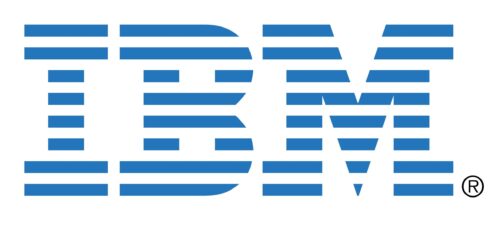 A recent study of the global big data analytics software market showed that the data analytics software market is poised for an upward trend, listing IBM as one of the market leaders.
While holders anticipate this growth, they stand a chance to earn dividends from this century-old stock.
IBM offers a dividend yield of 5.04% with a forward annual payout of $6.60 and boasts 23 years of consecutive growth.
Splunk Inc (NASDAQ: SPLK)
Incorporated in 2003, Splunk Inc is a software company that offers a real-time data analysis and management platform called the Splunk platform.
The Splunk Platform can run indexing, streaming, reporting, searching, and collection tasks.
Through its subsidiaries, Splunk also offers other software solutions, including cybersecurity, through its brand Splunk Solutions.
In December, Splunk extended its strategic collaboration agreement with Amazon Web Services for another five years, strengthening its applications as a cloud platform.
Financially speaking, Splunk is currently experiencing some tough times laying off 4% of its North American staff in January and now faces stiff competition in its niche market.
Though Splunk has trouble keeping up with its competition, like Microsoft Sentinel, 46 hedge funds currently hold this stock in their portfolio.
Furthermore, SPLK projects a healthy 2023 estimating a 29% rise in sales earnings bringing the figure to $3.4 billion.
SPLK is roughly trading on NASDAQ at $102 per share with a $16.91 billion market cap.
Microsoft Corporation (NASDAQ: MSFT)
Trillion-dollar software giant Microsoft has a spoon in the data analytics honeypot through its subsidiary Microsoft Sentinel.
Microsoft Sentinel is a cloud platform that utilizes artificial intelligence capable of analyzing huge chunks of data across an enterprise.
The company is currently undergoing a project setting up its largest data center in India, designed to provide its users with cloud solutions and data security.
This will be the fourth data center the company has built since it entered the country in 2015.
More recently, Microsoft announced its collaboration with cloud company Infosys limited to accelerate cloud computing adoption for various enterprises worldwide.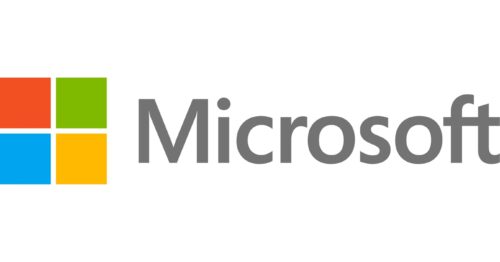 Infosys believes that companies adopting cloud computing stand to make an additional $414 billion in net profits annually.
Over the years, Microsoft has maintained its position as an outstanding blue-chip stock for any investor's portfolio.
As of February, MSFT is roughly trading at $255 with a market cap of $1.87 trillion.
Microsoft is also a dividend stock with an 18-year streak of consecutive growth. 
The stock offers holders an annual payout ratio of $2.72 with a forward dividend yield of 1.08%
Snowflake Inc (NYSE: SNOW)
Snowflake Inc is a cloud computing data company based out of Montana. It's one of the best data analytics stocks of current times.
The company offers its users a cloud-based platform where they can generate insights to create distinct data-driven applications and share data easily.
In February, snowflake launched Telecom Data Cloud, designed to improve the storage and processing of business information for network operators.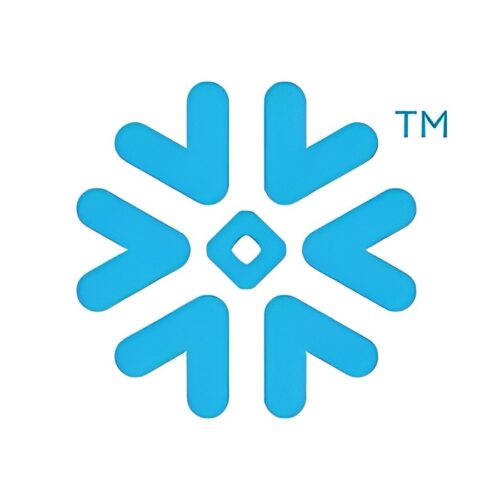 Due to cloud consumption concerns, Snowflake's share price dropped over the last year.
However, analysts believe the company's technology and good financial profile are what it needs to weather this storm.
This may give investors a good opportunity to buy the dip, with SNOW roughly trading at $149 as of February with a market cap of $48 billion.
Datadog (NASDAQ: DDOG)
Software company Datadog was incorporated in 2010 and is based out of New York.
Datadog owns and operates a monitoring and analytics platform that can be accessed by its users in North America and worldwide.
Datadogs platform automates log management, application performance, and infrastructure monitoring to give users real-time visibility.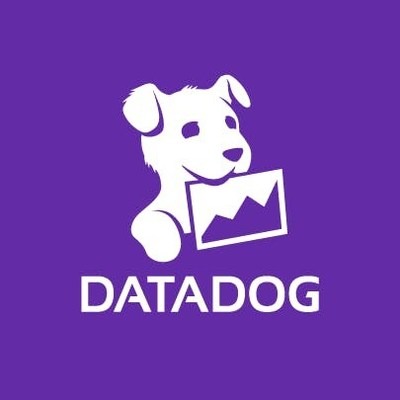 The company has also gone into selling related products to its users, hoping to evolve into data and cloud security.
The last 12 months have been rocky for DDOG, with a dip in its stock price, roughly trading at $77 with a market cap of $25.3 billion.
Nevertheless, analysts maintain a strong buy rating for DDOG, with 74 hedge funds holding a bullish stock position in their portfolio.
Palantir Technologies (NYSE: PLTR)
Based out of Denver, Colorado, Palantir Technologies is a software company that provides software platforms utilized by the intelligence communities in the United States.
The company's flagship software platform, Palantir Gotham, can recognize patterns within datasets, which individuals can then utilize to analyze and gather necessary data for one location.
Palantir announced its partnership with popular software and security company Cloudflare in January.
This partnership will benefit Palantir's platforms, Plantir Foundry and Palantur Apollo, reducing multi-cloud costs and the burden on developer operations.
Cloudflare will provide Palantir with the cloud architecture to remove restrictions on customer choice and save costs.
As one of the cheaper data analyst stocks, PLTR is roughly trading at $8 with a market cap of $17.5 billion.
Elastic N.V. (NYSE: ESTC)
American-Dutch company Elastic NV is a software company that allows users to sieve through structured and unstructured data of enterprise and consumer data-driven applications.
Elastic's software provides analytics, security, observability, and logging use cases.
The company's primary product is Elastic Stack, a combination of data software including Elasyicsearch, Kibana, Beats, Elastic Agent, and Logstash.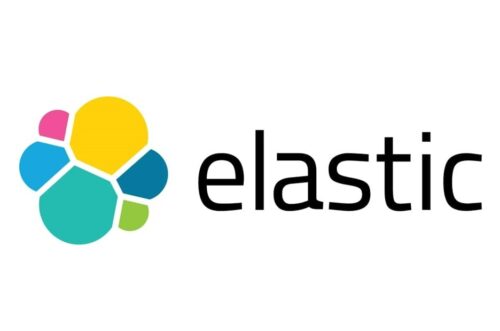 As of February, the California-based company was roughly trading on the NYSE at $59 per share with a market cap of $5.77 billion.
ESTC anticipates a great year for sales in 2023, estimating a total of 1.07 billion worth of sales, a 24% increase compared to 2022.
Are Data Analytics Stocks a Good Investment?
It makes sense to view data analytics stocks as suitable investments because they provide investors with the opportunity to benefit from the growing demand for data analysis and analytics services.
Data analysts help businesses improve their data management capabilities. These analysts also help businesses make more informed decisions by processing, analyzing, and interpreting the data they crunch.
This can save a business time and money, while also giving it a competitive edge in its marketplace. Additionally, data analysis is an ever-evolving field, with new technologies and methods being constantly developed.
As a result, investing in data analyst stocks can be a lucrative opportunity for investors looking to capitalize on the industry's growth.
All the best data analytics stocks are also relatively low-risk investments, as the demand for data analysis services is unlikely to decrease in the near future.
In other words, investing in data analyst stocks can be a great way to diversify your portfolio while potentially reaping the rewards of the industry's growth.
FAQs
Can Data Analysts Predict The Stock Market?
Yes, data analysts have been shown to identify budding stock market trends on various occasions.
What Company Is Best For Data Analysis?
There are various great data analysis companies such as Accenture Analytics, iTechArt, Absolut Data, Tableau, and more.
Who Is The Richest Data Analyst?
Alexander Karp, the CEO of Palantir Technologies, is worth roughly $1.6 billion.