Penny stocks are a popular choice among many investors despite their high-risk reputation. But not all penny stocks are considered speculative; some are solid blue-chip companies with decades in business. That said, let's look at some of the best blue-chip stocks currently trading under 5$.
Best Blue-Chip Penny Stocks
Ambev SA (NYSE: ABEV)
Ambev is a Brazilian brewing company that merged with the world's world largest brewer Anheuser-Busch InBev SA (BUD).
The company is a unique and interesting case as it trades like penny stocks despite being part of the beer conglomerate. It's this interesting mix that qualified it for our list of blue-chip stocks.
Founded 23 years ago, Ambev is one of the largest companies in Brazil and South America. The company has an astounding market capitalization of $50 billion — that's a lot of Cerveza!
The company's share price is close to the $3 mark, but its luck could change soon for the better.

The 2022 World Cup could help beer sales skyrocket in South America. If so, profits could very well likely be a catalyst for prices to move higher, and the stock has plenty of space above its head.
ABEV reached an all-time high of nearly $10 back in 2013 and has been on a downtrend ever since. The beer manufacturer has been in the penny stocks price range since 2018, when it fell below $5.
It's been a slow ride down from its heights and could very well be a slow ride back up.
Investors willing to wait could be compensated generously since the stock also pays dividend yields. ABEV offers a jaw-dropping 6.60% annual dividend payment.
Banco Santander SA (NYSE: SAN)
Santander is the 16th largest financial institution in the world, and its operations are spread across multiple continents.
The bank was founded in 1857 and has undergone a series of mergers since then, including one with Banco Central Hispano.
Santander's size, age, and solid business are typical of blue-chip stocks, not penny stocks. So you might be surprised that Spain's most well-known bank trades in the penny stocks realm.
But the bank's stock has struggled after the 2008 recession, reaching its all-time high of nearly $20 in 2007.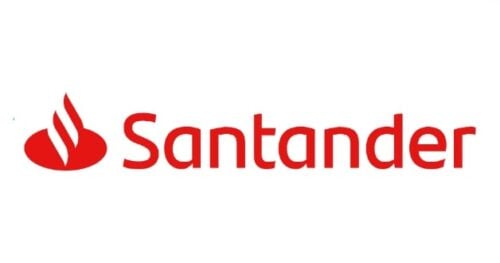 The bank fell below the penny stocks' $5 mark in 2015, and then again in 2018, staying below it ever since.
At its current valuation, the bank has a market cap of nearly $50 billion, an uncommon valuation for penny stocks.
Despite its poor performance, investors may find value in its dividend yields. Santander pays investors an annual dividend of 3.82%.
The stock has been moving flat since early 2021, between $2.30 and $3.50. This flat range could be indicative of the price bottoming out.
Lloyds Banking Group PLC (NYSE: LYG)
Lloyds is another well-established financial giant that could not pick itself up from the 2008 recession.
The bank joined the penny stocks ranks in 2009 and has stayed there ever since. However, Like Santander, the bank also has traits of blue-chip stocks.
LYG is one of the UK's largest financial organizations, with over 30 million clients and 65,000 employees. The bank also has a considerably large valuation, boasting a market cap of nearly $40 billion, uncommon among penny stocks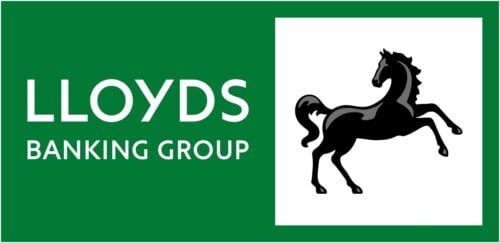 One of the most interesting facts about the bank might be its age. The bank is older than the United States, founded in 1765, but its heritage dates back even longer to 1695.
Lloyd's stock price has been flat in a range since it joined the penny stocks rank, bouncing between the $1 and $5 mark.
While the past decade has been bleak, there could be brighter days ahead. As interest rates rise across the globe, banking profits have the potential to follow.
Investors could also pursue the blue-chip penny stock for its dividends. LYG pays investors an annual dividend of 4.62%.
Dividend-paying stocks that trade in a flat range could still be profitable. Investors could compound their dividends for profits.
Companhia Energetica Minas Gerais ADR (NYSE: CIG)
Founded in 1952, CIG is the second Brazilian blue chip company on our list of penny stocks.
The energy giant is currently trading in the penny stocks category, close to the $2 mark. It has a market valuation of $5.6 billion, less than our previous picks but still sizable for penny stocks.
The stock is the 4th largest energy company in Brazil, headquartered in Belo Horizonte—the capital of Minas Gerais.
CIG has a great reach, providing over 18 million people with power across Brazil and Chile.

This year, the energy company earned over $7 billion, an increase of nearly 19% over the past three years.
Despite its recent success, the company has failed to make a new high since its 2012 price peak.
CIG entered the penny stocks domain in 2014 and has since traded between $0.70 and $2.60.
The fundamentals, however, could provide the stock with the strength it needs to climb higher as energy markets strike like thunder.
Unlike other utility penny stocks, CIG does not pay a dividend. A huge disadvantage for a stock that has been in a range for nearly a decade.
Uranium Energy Corp (NYSEAMERICAN: UEC)
UEC is America's fastest-growing uranium mining company listed on the NYSE American. The stock has been mainly trading under $5 since its IPO in 2006.
The company has a valuation of over $1 billion, but it trades similarly to penny stocks. UEC has run nearly 1800% since its pandemic bottom before peaking in April 2022. High returns and volatility are distinctive of penny stocks and not so much of blue-chip stocks.
While the company might be more similar to penny stocks than blue-chip stocks, its time in the market and track record helps it fit into the blue chips category.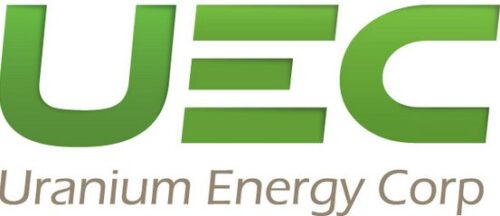 But the share price is trading lower, nearly 50% down from its top, but better times may lie ahead.
The conflict in Ukraine has helped the price of uranium surge in the months following the invasion, and there are no signs of it slowing down.
Uranium is a key component in producing nuclear energy and weapons, both of which are in high demand.
UEC has $93 million in cash and liquid assets and is privileged to be debt free.
Nokia (NYSE: NOKIA)
We might be stretching ourselves a bit with Nokia, as the company is trading only slightly below the $5 mark.
However, the Finnish telecommunications giant is worth mentioning at these low prices, so consider it a bonus mention!
We all remember Nokia for the iconic and durable cellphone that brought the snakes game into our lives. But it's been a long time since the snake days, and Nokia has struggled to regain its market status.
But Nokia does more than cellphones. The $25 billion giant develops network equipment, software, services, and licensing globally.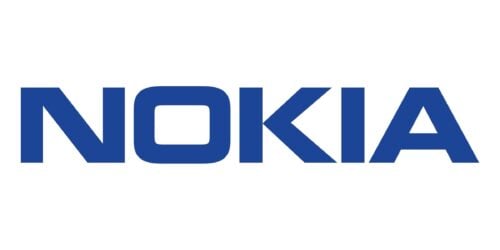 That said, the giant has a lot of space above its head for the price to move before it reaches its all-time high of nearly $65. Whether it ever will is debatable, but the stock has been making moves lately.
In 2021, it had a trading week where it saw over 100% gains. Nokia also released a model that resembles its legacy phone for users who prefer to keep it classic.
NOK could see a boost in revenues from the 5G rollout, so we will keep an eye out for this one!
Are Blue-Chip Penny Stocks a Good Investment?
They could be considered a good investment and, at times, a safer choice than speculative penny stocks.
Penny stocks are rarely blue-chip stocks. Most penny stock companies are known to be murky or small companies that carry a higher risk.
But that is not always the case; there are exceptions to this rule, as we've seen in the article.
Blue-chip companies that trade under $5 in the stock market are considered blue-chip penny stocks.
These rare cases present investors with a unique opportunity to purchase shares of a blue-chip company at a lower share price.
There is no exact definition of what makes a blue-chip stock; however, there are some key differences between blue-chip stocks and most stocks.
Blue-chip companies are thought to be well-established, delivering consistent returns and a proven track record. Blue-chip stocks are also typically financially stable, pay dividends, and possess a decent cash flow.
Having sound business practices and staying solvent during challenging times are also characteristics of blue-chip stocks.
Despite their low share prices, most investors consider blue-chip stocks safer investments.
However, shareholders can't expect blue chips to behave the same way as speculative penny stocks. Their large market capitalization means that the investment will not be as volatile.
With less risk, there is also diminished expected reward. In the case of blue-chip companies, investors are choosing safety over potential gains.
This also means that blue-chip penny stocks can be less susceptible to "pump and dump" schemes and other scams.
Blue-chip stocks typically only trade in regulated stock exchanges like the NASDAQ or the NYSE, not in OTC markets.
Being listed in regulated exchanges instead of OTC markets also means that the stocks are vetted more rigorously. This could be perceived as an added layer of safety.
Naturally, there is no such thing as a safe investment in the stock market. But blue-chip stocks that trade like penny stocks could be perceived to be on the safer side of the scale.
Whether you should invest in blue chips that trade like penny stocks depends on your risk appetite and investment goals.
But now that you know more about blue-chip stocks that trade like penny stocks, you might consider adding one (or more) to your portfolio.
You might also like:
8 Penny Stocks That Went Big (That You Can Still Buy Now!)
Penny Stocks that Could Explode
The 9 Best Tech Penny Stocks To Buy Now