Day trading can be a solid alternative to buy-and-hold investing, and penny stocks often see the volatility needed for significant gains. But what are the best penny stocks for day trading? This article identifies some stocks with day trader potential.
Best Penny Stocks for Day Trading
Kirkland's Inc. (NASDAQ: KIRK)
Kirkland's, a home and decor store, opened its doors in 1966 in Jackson, Tennessee.
It has since expanded to 361 stores in 35 states across the country. Locations are still heavily weighted toward the Southeast.
The company carries everything from furniture to kitchen, dining, and bath supplies. Shoppers can also purchase decor and accessories to fill out a home.
In 2010, Kirkland's jumped on board the eCommerce train, making all its products available for sale online.
No matter where it sells products, Kirkland's is all about ensuring that its products remain diverse but at a great price.

Its normal business is complemented by holiday items sold at various points of the year.
Currently, just above the $4 mark, Kirkland's stock remains in the penny stock range as we enter the holiday season.
Having been in business for nearly 60 years, the company has millions of shares to trade. The market cap is well above the $50 million mark.
Kirkland's missed earnings goals for the third quarter, continuing a trend of quiet stock growth.
However, with the Christmas season here, the company historically sees a lot of share price action that day traders can work with.
Holiday sales drive up business and could get investors in the buying mood.
Mesa Air Group Inc. (NASDAQ: MESA)
Mesa Air Group comes from humble beginnings. In 1982, the newly founded company began a shuttling service between Farmington and Albuquerque in the Southwest.
Since that time, Mesa has centered on expansion. It has made several strategic acquisitions to grow its fleet and number of destinations over the years.
Mesa now has hubs in six locations around the country, with 168 aircraft and no less than 360 daily departures.
Partners include American Airlines and United Airlines for passenger travel. Mesa also has exclusive deals with DHL for product deliveries around the nation.
In recent news, Mesa has been looking for electric options to reduce carbon emissions among its aircraft.

It has invested in three companies to help with this initiative, believing electric travel is about to take off.
The company's 52-week high eclipsed the $7 mark late last year, but prices have been a bit up and down since.
Although trending downward of late, Mesa's involvement in electric aircraft could be the shakeup penny stock traders are looking for.
While its stock could eventually soar if electric aviation is a hit, such a new concept will leave investors guessing for a while.
Fortunately, the company has a $50 million market cap for liquidity and a lot of shares to move around.
American Virtual Cloud Technologies Inc. (NASDAQ: AVCT)
American Virtual Cloud Technologies is a cloud-based, real-time communications platform.
It offers proprietary CCaaS, CPaaS, and UCaaS systems through its subsidiary Kandy Cloud Communications.
This breakthrough technology serves to connect businesses and customers on the digital level.
Through shopper-specific approaches, AVCT seeks to give customers an experience they'll never forget without having to leave their homes.
The software is white-label, allowing enterprises to shape and customize the interface as they see fit.
AVCTechnologies went public in 2017 after merging with Pensare Acquisition Corp, a SPAC focused on telecommunications industries.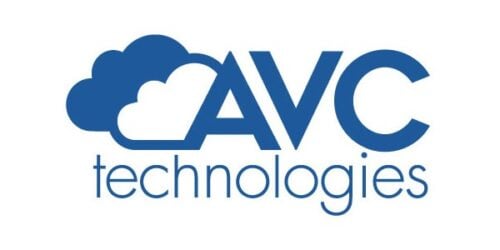 Since then, American Virtual Cloud Technologies acquired Computex Technology Group and Kandy to increase its reach.
After Computex, AVCT put all its eggs into Kandy. Luckily, the software has already caught the interest of big names like AT&T, IBM, and Microsoft.
American Virtual Cloud Technologies is no stranger to volatility in the stock market, seeing several bumps this year alone.
Some spikes represented 100% to 200% share boosts seemingly overnight.
Currently trading at $1.20, such trends could easily continue.
There are plenty of volumes to go around, too. AVCT has a nearly $40 million market cap.
The company continues to make waves with reverse stock splits and new direct offerings with the potential to cause major ripples.
Buying low now could set you up for significant gains when the next spike occurs.
Cosmos Holdings Inc.
Cosmos Holdings controls several companies in the pharmaceutical space.
As a holding company, its subsidiaries include several medical wholesalers and lines of inexpensive and premium nutritional supplements.
Areas of focus include branded and generic pharmaceuticals alongside a research and development team looking for the next great opportunity.
Cosmos was incorporated in 2009 and now has over 160 clients across 17 countries.
However, the quest for excellence in healthcare is not always a smooth road.

Cosmos turned heads a month ago when shares dipped momentarily below Nasdaq's required $0.10 minimum.
More recently, Cosmos announced a commitment to its financial strength and dedication to its shareholders.
Cosmos's team went on to share the belief in the company's future growth and profitability. As one might imagine, these events took an already volatile stock and shook it up further.
In the last few days alone, at the time of writing, Cosmos stock has jumped and fallen 100% more than once.
If this dance continues, day traders could have the perfect opportunity to buy and sell this penny stock for impressive gains.
A $47 million market cap adds to the appeal, signaling plenty of liquidity for fast trades.
Lion Electric Co. (NYSE: LEV)
Lion Electric is best known for its work with zero-emission vehicles and is the name behind the electric school bus.
At this time, Lion Electric is the only purpose-built manufacturer of all-electric type school buses in North America.
Its product load extends beyond rides for kids, with minibusses for urban transit and trucks.
The company designs many vehicle components, from battery packs to chassis and powertrains.
These large vehicles can get between 100 and 155 miles on a single charge, holding up to 72 passengers at a time.
A single charge only averages four to six hours to complete.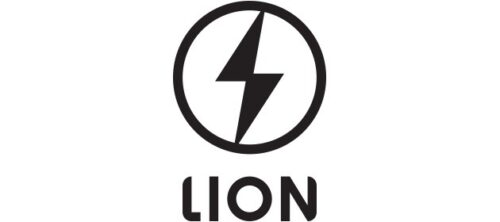 Since vehicles can plug into most public charging stations on the continent, they have the potential to be a perfect turn-key solution for any fleet.
Shares have gone through a bit of a shakeup recently, with prices falling throughout September and October.
This comes off a spike in August following second-quarter results.
Since then, the company has seen many price fluctuations, falling into a period of volatility any day trader would love.
Recent news of a multi-year agreement with a top-tier EV battery supplier appears to be grounds for another rise.
A massive $570 million market capitalization keeps shares nice and fluid for day traders.
United Maritime Corp. (NASDAQ: USEA)
United Maritime covers the globe with its seaborne transportation services.
Based out of Greece, the company has two LR2 tankers and one Capesize vessel for delivering products. These seafaring vessels have a combined capacity of nearly 400,000 dwt tons.
The company just went public in July 2022 and has already seen a lot of movement on the stock market.
Two initial spikes helped United Maritime settle at roughly $2 per share by early October.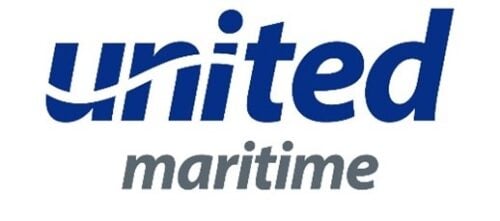 Waters remained relatively calm throughout the fall.
However, the price appears to be breaking out of the upper Bollinger Band, indicating a potential breakout.
It's possible that United Maritime is on the cusp of another significant spike.
Even though the company tried to buy back stock in the fall, there are still over 800,000 shares for day traders to work with.
Are Penny Stocks (for Day Trading) a Good Investment?
Not everyone is a Timothy Sykes, but penny stocks for day trading could be a good investment.
The man is proof that it's possible to make good money off day trading penny stocks if you can catch a good opportunity.
Doing so, however, isn't so easy.
Penny stocks, by nature, are those trading for under $5 apiece. At this price point, there can be a lot of volatility up and down.
Getting in at the wrong time can spell disaster.
Companies are usually penny stocks for a reason, and choosing the wrong ticker can also lead to significant losses.
Many ventures exist on various levels of the over-the-counter market, where happenings are often too unpredictable to invest in.
If you try your hand at penny stock day trading, it could be wise to stick to big exchanges like Nasdaq and the NYSE.
Because companies must be transparent on these major marketplaces, you can have a little more control over a stock's direction.
It's also good practice to focus on high-volume penny stocks that trade more than 250k shares. This way, you can worry less about getting stuck with shares you can't move.
Breaking news can happen quickly, and stock prices can shuffle fast. We feel the picks in this article have the potential to spike, but anything can happen.
Be sure to do your research before making any kind of investment.
Penny Stocks for Day Trading FAQs
Can you day trade with penny stocks?
You can day trade with the right penny stocks. Thanks to potential stock movement and low prices, penny stocks can jump or fall 100% or more within a single day. Focus on stocks with higher volume and an upswing in price.
How many hours do day traders work?
Day trading requires at least a few hours of commitment daily to monitor breaking news and make stock deductions. You could keep office hours during the entire market day if you choose.
What is the best strategy for day trading?
You'll need time and money set aside to day trade. Opportunities are always present, but you must be prepared for losses and realistic about profit potential. It's best to start small and work your day to a place where you can handle more.
What is the cheapest way to day trade?
Penny stocks can make for a cheap way to day trade since they cost less than $5 per share. On the flip side, there are plenty of risks and a high likelihood of losing money.
How do I choose stocks for day trading?
When looking for stocks to date trade, focus on those with liquidity and higher volatility. Study company financials and look for indications that may lead to a breakthrough in share price.
You might also like:
8 Penny Stocks That Went Big (That You Can Still Buy Now!)
Penny Stocks that Could Explode
The 9 Best Tech Penny Stocks To Buy Now