Crypto penny stocks offer a low investment threshold and the potential for high returns if you pick the right company. If you believe in blockchain technology's potential, read on to learn about some of the best crypto penny stocks to invest in.
Cryptocurrencies are digital or virtual tokens that use cryptography to secure their transactions and to control the creation of new units.
They are quickly becoming more popular with each passing day, leading to an increase in the number of companies that offer crypto and blockchain-related services.
In addition, people around the world are also starting to replace their traditional currency with cryptocurrencies.
Even better, you can invest in the blockchain without a crypto exchange, as there are plenty of publicly listed companies that dabble in this tech.
Keep reading for our list of the best crypto penny stocks to watch out for while the iron is hot.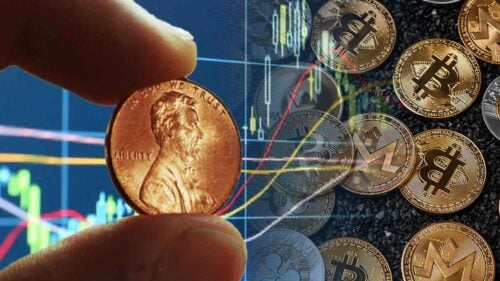 Best Crypto Penny Stocks To Buy
DatChat Inc. (NASDAQ: DATS)
DatChat, formerly known as Yssup, is a tech company focused on blockchain and cybersecurity and is listed on the NASDAQ with a market cap of $31.74 million.
The company is currently working on several projects, including a social media platform (Private Social Network) and a messenger app (DatChat Messenger) that uses blockchain tech to ensure data security.
DatChat recently acquired the Avila Security Corporation, a move intended to expand its portfolio into the NFT security space.
The acquisition made the company's share price soar more than 40% after it was announced and will give DatChat an even greater intellectual property portfolio, including blockchain-based technologies for managing and sharing digital rights.
With NFT sales increasing, so are theft and fraud in the industry.
This results in high demand for greater digital security when it comes to digital asset storage and management, and DatChat is well-positioned to capitalize on this demand.
Overall, DatChat looks like it could be a strong company with a bright future.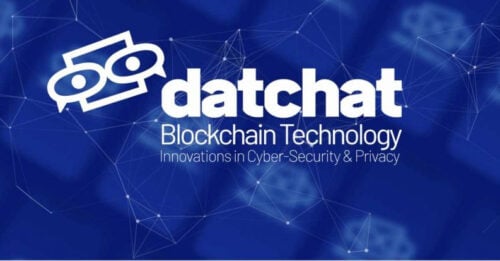 Exela Technologies (NASDAQ: XELA)
Exela Technologies is a business process automation firm situated in Houston.
Human resources, accounting, and blockchain solutions are covered by the company's services and software.
Because Exela is in the midst of a big expansion phase, we placed it on our list of the best blockchain penny stocks to purchase right now.
The company recently extended its partnership with Mastercard to help them automate 11 million payments and online merchant gateways in Norway.
Although the company missed its third-quarter 2021 numbers by quite some margin, with only $279 million in revenues compared against analysts' predictions of $310 million dollars, the company has been profitable for quite some time now.
As a matter of fact, Exela has released its preliminary full-year financial reports, and overall, it looked promising.
The company reported $1.16 billion in revenue, in line with its 2021 revenue guidance.
Its SMBs continued to expand strongly in the fourth quarter of 2021, with Healthcare Solution customers increasing 44% sequentially and DrySign® users increasing 135% sequentially.
Investing in companies like Exela may be a smart move since this publicly traded tech company caters to a variety of segments.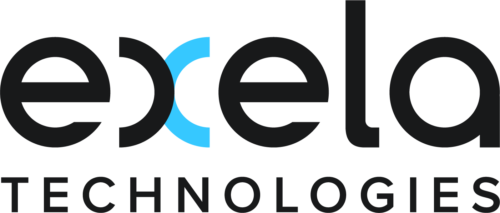 Sphere 3D (NASDAQ: ANY)
Sphere 3D is a company that focuses on data storage and data management solutions, providing software-defined storage, virtualization, and cloud services.
The company's products include 3D Storage for primary storage, 3D Archive for long-term data retention, 3D Protect for data security, and OpenDataPlane (ODP) for software-defined networking.
Sphere 3D is a relatively new company, having been founded in 2013.
However, it has already made a name for itself in the data storage industry.
The company took the plunge into the realm of digital currencies and hasn't looked back since.
Sphere 3D and Gryphon Digital Mining confirmed a merger earlier this year.
Because of the euphoria around Bitcoin and other digital currencies, Sphere 3D's stock has risen significantly since then.
Sphere 3D not only announced higher year-over-year profitability this week, but it also agreed to acquire an additional 250,000 CER (Certified Emission Reductions) from Gryphon.
Following previous promises to "significantly enhance" cryptocurrency mining capacity, these will eventually fund the merged company's ESG obligations.
If you've been following the Bitcoin mining tale, you can recall that the demand on the electrical grid prompted some people to avoid Bitcoin mining altogether.
The ESG community was not pleased with higher emissions due to higher electricity demand.
So now, firms like Sphere and Gryphon are figuring out how to increase mining sustainably while reducing the environmental impact.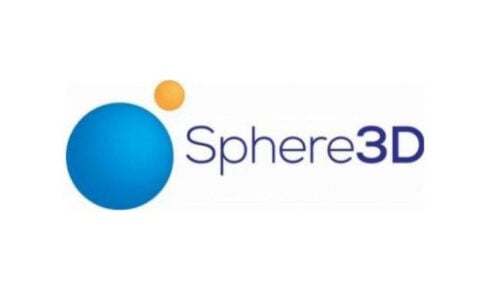 Ready to build your portfolio? With Public.com you can follow other investors, discover companies that are inline with your beliefs, and invest into stocks and crypto with very little money! What are you waiting for? Check out Public Now!
Top Crypto Penny Stocks
Canaan Inc. (NASDAQ: CAN)
Canaan Inc. (NASDAQ: CAN) is a cryptocurrency mining hardware company that manufactures Application-specific integrated circuit (ASIC) chips used for Bitcoin and other digital currency mining.
The company was founded in 2013 by Naveed Sherwani and Micree Zhan, two of the earliest pioneers in Bitcoin mining.
Canaan's flagship product is the AvalonMiner, a line of ASIC miners among the most popular and efficient on the market.
The company has also developed an AvalonBox, a self-contained Bitcoin mining machine that can be used in homes and businesses.
Canaan has been one of the most successful cryptocurrency mining companies in terms of revenue and profitability.
It generated $233 million in revenue in 2021, a 5,700% increase from the $1.4 million it generated in 2020.
Canaan's net income was also sharply up last year, reaching $314 million, compared to just $34 million in 2020.
The company's strong performance has been reflected in its stock price; its shares have surged more than 1,000% since the start of 2018, making it one of the best-performing stocks on the NASDAQ.
The increase in overall processing power sold accounted for a large portion of this expansion.
Its computing power was sold at a rate of 7.7 million terahashes per second, increasing 15% year over year.
This made CAN one of the top-performing tech and blockchain companies last year.

Bit Digital, Inc. (NASDAQ: BTBT)
Bit Digital Inc. is a bitcoin mining and technology company focused on the production of bitcoin and the development of blockchain technology.
Bit Digital's financials are among the greatest in the stock market.
Like other tech companies, numbers fluctuate all the time, and even a poor firm might have a great quarter.
This corporation, on the other hand, is crushing it.
The company's profit margins are 39%, and its return on equity is 62%.
In the previous 12 months, Bit Digital made $92 million in revenue.
In that period, this crypto penny stock has quadrupled in value.
It's also inexpensive, trading at 14 times trailing profits and five times revenues.
Bit Digital's recent financial report showed that the company is doing well.
Revenues were up significantly, and the company's mining operations are becoming increasingly profitable.
Management is currently focused on migrating its entire mining fleet in North America.
Per its report, as of December 31, 2021, Bit Digital owns 27,744 BTC miners and 731 ETH miners, with a maximum total hash rate of 1.6 EH/s and 0.3 TH/s, respectively.
A high hash rate means that the company can produce more bitcoins, which is good news for investors.
Because Bit Digital primarily targets big fish on the blockchain, you might not have to worry as much about the added volatility that comes with many penny cryptocurrencies.
The company has been profitable every quarter since it began mining in early 2017.
This consistent profitability is a sign that Bit Digital is doing something right and its business model is sustainable.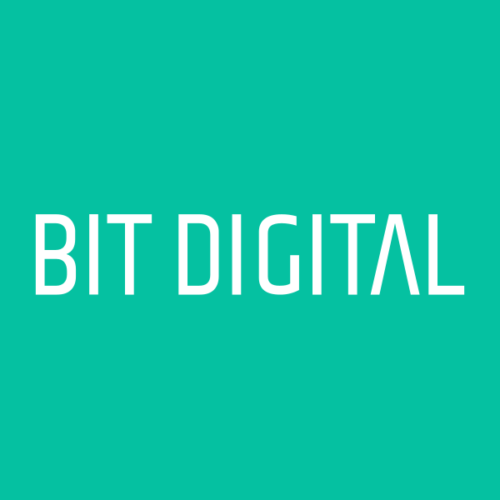 Penny Crypto Stocks That Could Explode
Bitfarms Ltd. (NASDAQ: BITF)
Similar to Bit Digital, Bitfarms Ltd. is a Canadian cryptocurrency mining company, and it's one of the largest in the world.
Founded in Quebec in 2017, the company mines Bitcoin, Ethereum, and other major cryptocurrencies.
Like Bit Digital, Bitfarms doesn't seem to be too focused on penny cryptos.
It recently secured 60,00 new generation miners last year and controls more than 2.3 EH/s of computing power.
Although the price of BTC and other cryptocurrencies has been surging for the past couple of weeks, shares of BITF haven't seen their real potential yet and could explode in the near future.
One thing to take note of about BITF is its balance sheet.
According to its most recent financial statements, the firm has $43.3 million in cash and $101.2 million in digital assets as of September 30, 2021.
It also has 2,780 BTC as of November 12, 2021, which was worth $178.4 million at the time.
After the third quarter, the total liquidity was $244.5 million.
This could make BITF a good investment because it has a lot of cash to sustain its mining operations, and the value of its BTC stockpile could continue to go up as the price of BTC rises.
But the possible major catalyst of its surge is its mining expansion that will be funded by its recent financing agreement with BlockFi Lending LLC of $100 million.
This funding will boost the company's mining output by 50% and help it become the leading cryptocurrency miner in the world.
Although cryptocurrencies are incredibly volatile, the long-term potential of BITF is too good to ignore.

Meta Materials (NASDAQ: MMAT)
Cryptos and NFTs aren't the only things causing a stir on the stock market today.
As conversations about metaverse activities in the virtual ecosystem heat up, Meta Materials is gaining traction.
Although the company is not directly related to blockchain tech or crypto mining, its innovative products are drawing attention from some of the top minds in tech and beyond.
NMAT creates "metaverse" hardware-related functional materials.
For example, its ARfusion for Smart AR Eyewear delivers wearable AR technology in the form of spectacles.
In addition, its most recent full-year earnings report showed that revenue had increased by 264% from the previous year.
This is primarily due to the increasing demand for AR hardware and glasses.
Meta Materials is currently in the process of scaling up production to meet this demand.
Investors are bullish on Meta Materials because they see great potential in the metaverse market, as the global market for AR hardware is expected to grow from $2.5 billion in 2021 to $29.5 billion by 2025.
That's a compound annual growth rate of 44%.
Although this growth depends on if the metaverse industry explodes this year, Meta Materials, being one of the few companies specializing in AR-related hardware, is still well-positioned to capitalize on this.
Should You Buy Penny Crypto Stocks?
Crypto penny stocks are not as well-known as regular cryptocurrencies, but that doesn't mean they aren't worth your time.
In fact, some blockchain stocks may be a great investment.
It's even more appealing when you consider that you don't need to join any crypto exchanges to start investing.
A word of caution: before you invest in crypto penny stocks, do some serious research — not all of them will be worth your time and money.
So, how do you know which ones are worth investing in?
First, look at the company's fundamentals. How solid is the company? Is it profitable? What is its track record like?
Second, look at the market cap. This will give you an idea of how big the company is and how much money it could potentially make.
And finally, look at the price. Is the stock priced fairly? Or is it overvalued?
If you can find a company with good fundamentals, a reasonable market cap, and a fair price, it may be worth investing in – just make sure to do your research first.
Where to Buy Crypto Penny Stocks
There are tons of solid trading platforms to choose from, but some stand out among the pack in terms of accessibility.
If you're new to investing, you might want to check out these platforms.
Webull
Webull is a free stock trading platform that offers a wide variety of penny stocks.
You can open a free account with Webull and start trading penny stocks immediately.
Robinhood
Another excellent option for buying penny stocks is Robinhood.
It's an online broker that offers commission-free stock trading.
The only downside to Robinhood is that it does not offer as many penny stocks as Webull.
You can, however, trade cryptos on the platform, including the penny cryptocurrency and payment token for tipping online DOGE.
So if you're a crypto trader, this might be the first place you want to look.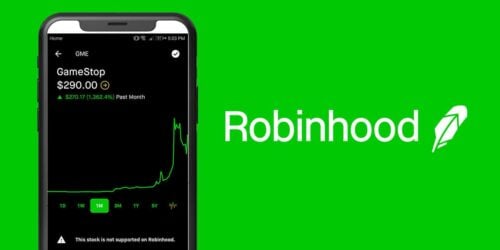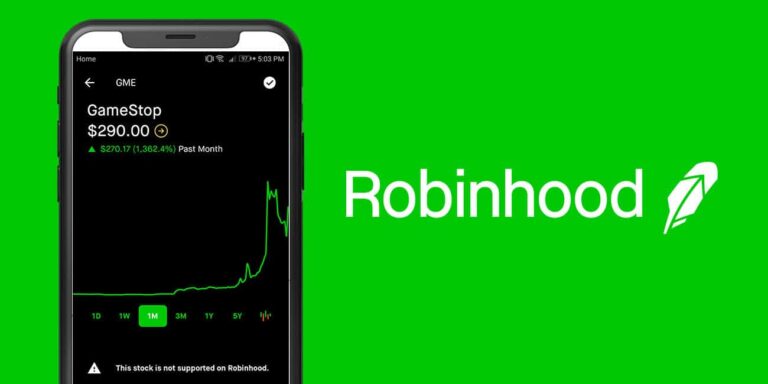 eToro
eToro is a social trading platform that allows you to buy and sell penny stocks.
It's different from Webull and Robinhood in that it allows you to copy the trades of other traders.
This can be a great way to learn about penny stocks while making money.
Stockpile
Stockpile is another great platform for investors. It is a commission-free trading platform offering access to stocks and ETFs.
It has a beginner-friendly interface and is a perfect fit for newbie investors.
It offers ETFs and fractional stock purchases as well as mini-lessons on how the market works. You also get a mobile app to track your progress.
But Stockpile is not ideal for every investor. It has a limited lineup and thus, is not suitable for advanced traders who want to swap derivatives, forex, crypto, etc.
Crypto Penny Stocks: Final Words
It's useful to be aware of many possible triggers when compiling a list of penny stock companies to purchase.
In most situations, the news is insufficient.
However, looking at factors like option volume, analyst opinion, and overall market or sector trends might help you deepen your study.
As we head to a more digital future, cryptocurrencies and blockchain technology are expected to play a significant role.
Want Even More Crypto Picks? There are knowledgeable Gurus who tackle under-the-radar cryptocurrencies.
If you're looking for even more quality insights, check out our:
Crypto Penny Stocks FAQ
Can You Buy Crypto Stocks?
If you're looking to invest in a company with tangible assets and services but still want to venture into the world of crypto, then check out Bitcoin mining companies, exchanges, or consultancies. Alternatively, you can invest in penny stocks of companies that have announced plans to enter the crypto space.
How Do You Buy Penny Stocks?
The best way to buy penny stocks is through online brokers like Robinhood, Webull, and E*TRADE. While some brokers do not offer penny stocks, many larger firms do. Of course, you can also purchase them through your regular stockbroker, but you will likely pay a higher commission.
What Is the Biggest Crypto Mining Company in the World?
The biggest crypto mining company is Bit Digital, with a market cap of $12 billion. According to its report, the Company owns 27,744 BTC miners and 731 ETH miners as of December 31, 2021, with a maximum total hash rate of 1.6 EH/s and 0.3 TH/s, respectively.
What Is a Good Crypto Penny Stock to Invest In?
There is no one-size-fits-all answer to this question, as the best crypto penny stock to invest in will vary depending on the individual investor's risk tolerance and investment goals. However, some good options to consider include Canaan Inc. (NASDAQ: CAN), Sphere 3D (NASDAQ: ANY), and DatChat Inc. (NASDAQ: DATS).
What Are the Risks of Investing in Penny Stocks?
Penny stocks come with a higher risk than more traditional stocks because they are not as tightly regulated by the Securities and Exchange Commission, and there is often less information available about them. As such, it can be difficult to assess their actual value.