Looking to grab a piece of the blockchain pie without dipping your toes in the complex world of cryptocurrencies? Then blockchain stocks might be an investment you are looking for. But what are the best blockchain stocks to buy now? We did some research and made a list for you below.
Best Blockchain Stocks
Block Inc (NYSE: SQ)
Square had its humble beginnings as a mobile payment processor for small businesses and has since evolved into a multibillion-dollar company.
Formerly known as Square, the company changed its name to Block as it dipped its toes deep within the blockchain sector.
And regarding blockchain, SQ has dived deep down the rabbit hole.
The company CEO, Jack Dorsey—previous CEO of Twitter—is a well-known blockchain enthusiast.
SQ owns Cash App, a Venmo-like peer-to-peer mobile payment platform. Cash App users are able to send and receive bitcoin (BTC) on the platform.
Block also operates a BTC wallet, a BTC mining system, and Spiral (formerly Square Crypto)—a business that builds and funds Bitcoin projects.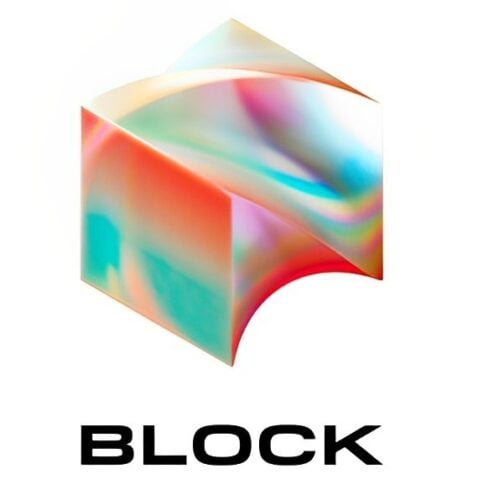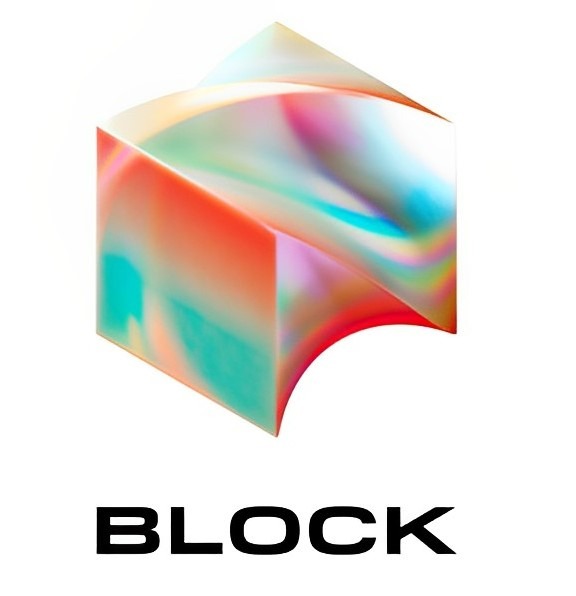 In 2018, Block shocked the world of finance by allowing its customers to buy and sell Bitcoin directly from their platform.
Then in 2021, Jack made a $170 million bet on Bitcoin, accounting for 3,318 coins.
The stock price experienced a parabolic rise after March 2020, returning investors over 700% in less than 18 months.
The move was possibly due to Square's involvement in eCommerce and the potential the sector had during the pandemic lockdowns.
But the rocket came crashing down as quickly as it rose, losing nearly 80% of its value in less than a year.
The stock is now slightly below its pre-pandemic high and could be trapped in a range between $50 and $85 if it fails to break above it.
IBM (NYSE: IBM)
IBM might not be the first company that comes to mind when thinking of blockchain technology.
But the OG of American computer systems is deeply invested in the sector and has its own IBM blockchain department.
Believe it or not, the technology company was founded in 1911, and since then, it has helped shape the global tech landscape.
It's no surprise that the company is seeking to position itself at the forefront of this new and innovative technology.
Blockchain technology can be complex, and there aren't as many experts in the field yet, given the industry's newness.
Therefore, it could be difficult, time-consuming, and expensive for large corporations to develop their own blockchain departments internally—that's where IBM comes in.
Instead of funding complex and expensive blockchain initiatives, large corporations might look outward for a consultancy from established firms like IBM.
And the business strategy appears to be going quite well for IBM.
The technology giant is working on over 500 blockchain projects, servicing several industry leaders, and helping them with their blockchain transformation.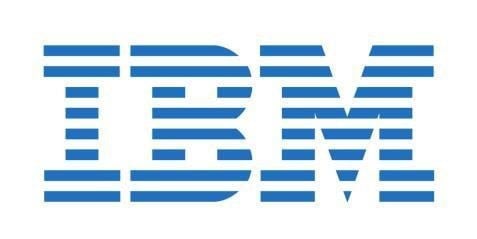 IBM is involved in everything blockchain from supply chain intelligence, to distributed ledger platforms.
They are onboarding established clients like Renault (RNLSY), Home Depot (HD), Banque de France, and the State of New York.
Their significant involvement in blockchain technology for established brands has made IBM one of the most important players in the sector.
Given its diversification and solid foundation, IBM could present a great opportunity for investors looking to grab a piece of the blockchain industry.
IBM stock could potentially carry less volatility and risk than pure-play blockchain or digital currency.
However, investors should exercise caution when investing in tech stocks.
The sector has not been performing as well over the last year due to the FED's interest rate hikes.
In fact, IBM's share price has called over the last year along with the rest of the sector, finding itself nearly 35% down from its all-time high.
But generally speaking, the stock has been trending upwards for the past few years, yielding nearly 2000% returns since its 1993 bottom.
Accenture (NYSE: ACN)
Accenture is also a technology services company that helps businesses integrate blockchain technology into their models.
The consulting firm is the world's largest by the number of employees and one of the top blockchain stocks available.
ACN also forms part of Fortune's Global 500, indicating it is one of the top 500 global companies by revenue. Its client list includes 91 Fortune Global 100 companies.
Accenture is a lesser know company in the United States, but they have a huge footprint in Europe.
The continent is quickly digitizing and adopting blockchain technology which could benefit Accenture.
The firm's Blockchain transformation department helps some of the biggest global companies adopt the technology.


Among its offering, the company offers consultancy for supply chain, metaverse, financial structure, and decentralized digital identity.
The company also boasts a list of best-in-class partnerships, including Ripple, Hyperledger, and the Ethereum Enterprise Alliance.
One of the most significant projects Accenture is involved with might actually be occurring on our side of the puddle.
The company recently partnered with the Digital Dollar Foundation to form a Digital Dollar Project that explores the development of a United States CBDC. A project that could revolutionize both the crypto market and the global payments system.
In 2022, the tech stock reported revenues of more than $60 billion but has, like the rest of tech, experienced a dramatic price drop.
Shares of the company are 34% down from their peak and have been consolidating around this price range since May 2022.
MicroStrategy Inc (NASDAQ: MSTR)
MicroStrategy is the house of Michael Saylor, one of the best-known and most outspoken cryptocurrency bulls.
Michael was the company's CEO until recently when he stepped aside as the corporation's Chairman.
Microstrategy started out as a software and data mining business, but nowadays, they are better known for its Bitcoin affection.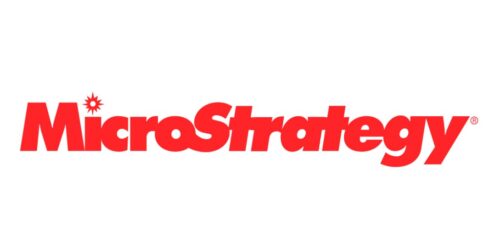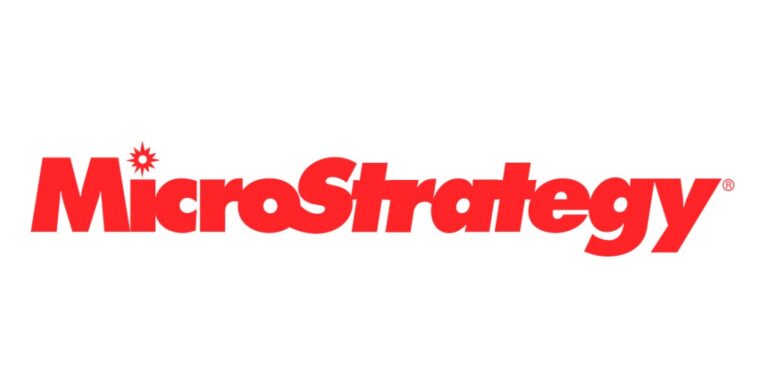 The name MicroStrategy has almost become a synonym for Bitcoin, as the company held one of the largest BTC positions during the last Bitcoin bull run.
The company began buying Bitcoin in 2020 to hedge against inflation and currently holds about 130,000 Bitcoins at its current price, which amounts to nearly $3 billion.
While MicroStrategy doesn't engage in blockchain technology solutions, its significant ownership of Bitcoin makes MSTR an important player in the cryptocurrency space.
Riot Platforms Inc (NASDAQ: RIOT)
RIOT is a cryptocurrency mining company that focuses on Bitcoin.
Cryptocurrency miners make money by running data centers that process digital currency transactions.
Miners are rewarded for confirming cryptocurrency transactions. By offering processing power to the network, these companies can "mine" new Bitcoin into existence.
The company is extremely volatile and has previously rewarded investors with astronomical multiples.


This includes 2000%+ during the 2018 BTC bull market and 10,000%+ during the 2021 BTC bull market.
However, the blockchain stock is down significantly along with the rest of the cryptocurrency market.
Rising costs of electricity are also incurring high production costs for miners, which are hindering their growth.
Nevertheless, the possibility of another massive return could still be in play if Bitcoin gets another chance to the moon.
Coinbase Global (NASDAQ: COIN)
Coinbase is a global market leader in cryptocurrency exchange and a top blockchain stock worthy of our list.
Regarding cryptocurrencies, it could make sense to beat the casino, as the house tends to reap profits no matter who the winner is.
However, some risks come with investing in exchanges.
The effects of the recent bankruptcy filing fiasco of FTX have rippled through the cryptocurrency market. Exchanges like BlockFi, which were largely involved with FTX, are now following suit.
This recent series of events has highlighted the need for transparency and trust within the industry.
Particularly when it comes to crypto exchanges holding client assets.


Fortunately, Coinbase might still be a good alternative for investors despite the regulatory and risk environment.
COIN is a publicly traded company, an advantage that offers investors a great degree of transparency.
The company's reserves are audited through their financial statements, which helps investors protect against the shady business we saw happening at FTX and Alameda.
The crypto exchange is also diversified into a variety of blockchain products.
Some include a self-hosted wallet, an NFT marketplace, crypto credit cards, data marketplaces, institutional solutions, and more.
COIN has lost nearly 87% of its value since its initial public offering (IPO). But the price drop has decelerated since May 2022 and has since been trading in a range.
This could point out the possibility of a bottom, but that's still to be determined.
Are Blockchain Stocks a Good Investment?
Blockchain stocks are a high-risk investment that could have a generous return over the next decade.
We are possibly witnessing the infant stage of a new monetary system driven by blockchain technology, which could help the sector boom.
There are 105 countries exploring the creation of a digital bank central currency (CBDC), accounting for over 95% of the global GDP.
This is a positive sign for adopting digital currencies and blockchain technology.
There are also companies like Ripple that are leveraging blockchain technology as a way to make cross-border payments faster and more affordable.
These technologies could have huge upside potential. SWIFT alone processes over $5 trillion in payments per day.
In fact, the global payment solutions industry is projected to grow enormously over the next few years.
The market was valued at $92 billion in 2021 and is estimated to grow at a CAGR of 22.49% through 2030 to reach $572 billion in size.
Bitcoin is currently the 16th biggest risk asset by market cap in the world.
Its market cap is equal to the rest of the cryptocurrency market, which would put the asset class at a total valuation of well over $1 trillion.
But the technology extends well beyond decentralized finance. Blockchain is being used in everything from supply chain automation to art.
Projections for the distributed ledger technology industry as a whole are astronomical. Analysts project that the blockchain technology market could grow at a CAGR of 87.7% through 2030.
But as will all great rewards, there are great risks. Government regulations could shake the markets, bringing with them a great deal of risk for the industry.
Blockchain stocks could also risk experiencing extreme volatility.
However, some of those risks could be mitigated by investing in companies that diversify their revenue into other areas.
Whatever the case, it's always a good idea to manage your risk and research investments thoroughly before making a purchase.
Now that you know more about blockchain stocks, you might want to add one (or more) of these to your portfolio.
FAQs
What is The Best Blockchain Stock?
The best blockchain stocks to explore are:
IBM (NYSE: IBM)

Accenture (NYSE: ACN)

Coinbase (NASDAQ: COIN)

Block (NYSE: SQ)

Visa (NYSE: V)

PayPal Holdings (NASDAQ: PYPL)

Riot Platforms (NASDAQ: RIOT)

MicroStrategy Inc (NASDAQ: MSTR)

Bit Digital (NASDAQ: BTBT)

Mastercard Inc (NYSE: MA)

NVIDIA Corporation (NASDAQ: NVDA)
What Are Blockchains Stocks?
Blockchain stocks are shares of publicly traded companies that are involved or gain profits from the blockchain technology market. Blockchain technology deals with cryptocurrencies and other digital assets but can also serve other business functions. Companies might also leverage blockchain technology regarding supply chain and digital credentials.
What Are The Top 3 Blockchains?
The top three blockchains by market capitalization are Bitcoin (BTC), Ethereum (ETH), and Binance Blockchain (BNB). There are also some blockchain networks that are being used to build blockchain applications. These include Ripple (XRP), Solana (SOL), Cardano (ADA), and Polygon (MATIC).
Is Blockchain a Good Investment?
Investing in blockchain could be a good but risky investment. Therefore, it's best to perform exhaustive due diligence and properly manage your risk before making an investment. One way to mitigate risk in this industry could be by investing in established and diversified companies such as Accenture and IBM.
Should You Invest in Blockchain Stocks?
Whether or not you invest in blockchain stocks completely depends on your risk tolerance and investment strategy. Blockchain companies might not be fit for the faint of heart. Therefore, an appetite for risk might be needed to invest in this sector.