Artificial Intelligence (AI) is an emerging technology that is set to disrupt and reshape the global economy, leading the way in tech trends for the foreseeable future.
The industry is so new that many stock screeners don't have an AI filter yet, making it difficult for investors to find good AI stocks.
Tech titans such as Alphabet (GOOG) or Amazon (AMZN) offer investors an opportunity to enter the AI market, but established companies don't always offer the same reward opportunities as those with lower market caps.
Investors willing to take on extra risk and looking to capitalize on larger gains may consider investing in AI penny stocks instead.
Related: The 9 Best Tech Penny Stocks To Buy Now
The 8 Best Fintech Stocks To Buy Now
Best AI Penny Stocks
Predictive Oncology (Ticker: POAI)
Cancer is an enormous multi-billion dollar health problem affecting people all over the world.
Our first pick is on a mission to end cancer by leveraging the power of artificial intelligence.
There are thousands of cancer mutations, each requiring a different drug and therapy to be effectively eradicated, making cancer treatments and drug pairing a complex and difficult task.
This is where Predictive Oncology enters the picture, by using artificial intelligence to create personalized cancer therapies that lead to more effective treatments and improved outcomes.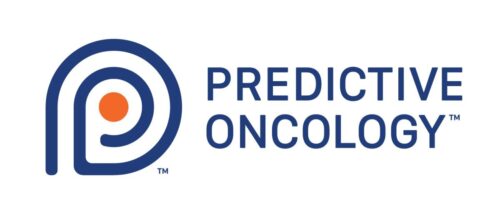 The company speeds up the tumor drug response process by leveraging its bio-bank of over 150 thousand tumor samples against drug compounds and therapies that may be used to eliminate them.
POAIs platforms are FDA-approved which is a massive validator and a good sign of their potential for long-term success.
The company could see a great deal of growth over the next decade as it grows and capitalizes on its dataset.
Datasets are extremely valuable for the artificial intelligence industry as big data sets can help produce better and more accurate outcomes while improving machine learning capabilities.
Predictive oncology, recently announced the appointment of Raymond F. Vennare as Chief Executive Officer and Chairman of the Board, who will be in charge of leading the company's $20 million market cap growth in a multi-billion dollar industry.
Innodata Inc. (Ticker: INOD)
Like Predictive Oncology, Innodata leverages the power of artificial intelligence and datasets to solve complex world problems.
INODs company's focus is exclusively on artificial intelligence products and services, an exceptional offering considering that there are relatively few penny stocks available that fall into that category.
The Nasdaq-listed company is not new to the technology sector. In fact, they have over 30 years of experience with offices located in the United States, Canada, The Netherlands, and The United Kingdom.
The company's offerings cover many key cornerstones for clients looking to power their data-centric AI initiatives such as:
Data collection for artificial intelligence model training and development

Data annotation

Artificial intelligence application services

They even offer their own curated artificial intelligence data marketplace where clients can take advantage of the INODs datasets without needing to build their own.
Innodata boasts an eye-catching list of well-known clients on its website. Most notably:
Microsoft

Apple

Cosco Shipping

Amazon

Sony

Michigan State University
A repertoire of established clients is a strong competitive advantage as they may be able to maintain financial stability and continued economic growth, a valued metric when considering an investment in high-risk AI penny stocks.
Innodata's market cap is one of the largest on our list of AI penny stocks, currently averaging $90 million.
AudioEye (Ticker: AEYE)
Even though the stock is currently resting slightly above the $5 penny stock benchmark, its relatively petit $70 million market cap makes it a qualifying contestant for our best artificial intelligence stocks list.
The SaaS platform uses its proprietary artificial intelligence algorithm to fix accessibility issues within its client's websites.
Helping them meet Web Content Accessibility Guidelines (WCAG) compliance, a set of web standards that aim to make the Internet more inclusive and accessible for all.
By adhering to compliance, companies support web access for clients with disabilities and reduce the risk of a costly lawsuit.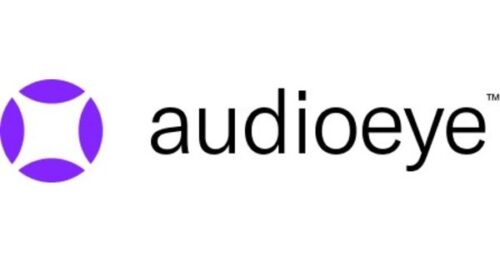 An estimated 26% of Americans have some form of disability, giving the company room to expand in this growing market segment.
AEYE also boasts a set of well-known clients such as:
The Federal Communications Commission (FCC)

ADP

Samsung

Calvin Klein

Tommy Hilfiger

WebMD
In their last earnings report from Q2 2022, AudioEye reported a total revenue increase of nearly 26% in the same prior year period.
Alithya (Ticker: ALYA)
Another way to invest in the AI market is by purchasing artificial intelligence stock from a company that's helping businesses make the leap into AI.
Alithya is a North American leader in digital transformation that provides a wide arrange of services to companies looking to improve their business and ROI by leveraging the power of artificial intelligence.

Its offerings include Askida — an integrated AI service that specializes that can deliver intelligent quality inspection — and a number of AI-powered solutions for the finance industry such as AI-FI Trade Surveillance — an automated trade surveillance system that uses machine learning to reduce false positive trade alerts.
The AI stock has the largest market cap on the list currently standing at around $175 million and the penny stock has doubled its revenue since 2019.
Duos Technologies Group, Inc. (Ticker: DUOT)
It's not too often that penny stocks make the leap from being publicly traded over the counter to being listed on the Nasdaq, but Duos Technologies did just that in 2020.
DUOT is an American software company that provides AI enterprise solutions for a range of industries such as retail, law enforcement, oil and gas, and transportation.
The company's artificial intelligence technology solutions are transforming critical infrastructure.

Artificial intelligence technology solutions include:
A railcar inspection portal

An automated logistics information system

An intelligent right-of-way safety solution

A vehicle undercarriage examiner
The company currently sits at a humble $23 million dollar market cap, making it an interesting choice for a long-term artificial intelligence investment.
Amesite (Ticker: AMST)
Amesite produces intelligent training software products designed to improve learning.
The company develops cloud-based platforms for colleges, universities, businesses, museums, and government agencies.
By leveraging these platforms their clients can deliver courses that democratize education by making it more accessible, convenient, and cost-effective.

The Michigan-based company is poised to benefit from the growing United States EdTech market, currently projected to grow at a compound annual growth rate (CAGR) of 19.9% from 2021 to 2028.
AMST is one of two penny stock companies in this list to have a stock price under one dollar with a market cap of only $7 million dollars.
Should You Buy AI Penny Stocks?
Although artificial intelligence is still at an early stage of development, there is no doubt that it is going to produce significant growth over the next few decades which can be seen as a good investment choice.
The industry is projected to add an estimated $15 trillion to the global economy by 2030 while maintaining a compound annual growth rate (CAGR) of 17%.
Meaningful capital appreciation opportunities are not out of the question with AI stocks, we could indeed see exponential gains in the right names.
For example, an AI penny stock acquired by a tech giant could produce overnight success for investors and multiply their original investment by factors of ten or even more.
But as with all investments, a higher potential for rewards tends to carry higher risks.
Most penny stocks are still in the development stage lacking guarantees about their success in an industry that's dominated by titans with nearly endless amounts of capital.
Investing in high-risk high-reward assets should always be done with meticulous diligence to ensure the investment is aligned with the investors goals and risk tolerance.
AI penny stocks remain a risky investment, but one that could benefit investors if done right.
Final Words
Artificial intelligence (AI) is here to stay and it will revolutionize the way we do business and go about our lives by solving some of the world's most pressing challenges.
By investing in the top artificial intelligence penny stocks, investors will be able to buy a share of the future and participate in promising technologies such as machine learning, robotic solutions, and predictive models.
You might also like:
The 7 Best Artificial Intelligence Stocks Under 5 Dollars
The 9 Best Virtual Reality Stocks To Buy Right Now!
Best Augmented Reality Stocks To Buy Now