Bose stock could be a great way to tap into one of the top names in audio equipment. But can you invest in Bose on the stock market? Follow along to find out.
Can You Buy Bose Stock?
You cannot buy Bose stock, as it's not a publicly traded company. Until there's a Bose initial public offering (IPO), retail investors will not be able to invest in this wildly successful audio equipment manufacturer.
The good news is that plenty of publicly traded competitors could be a solid alternative to Bose stock. And we've shortlisted some of Bose's top competition.
Keep reading for a bit of background on Bose, competitor stocks to watch out for, as well as ways you might be able to invest in Bose down the line.

What Is Bose?
Bose is an American manufacturing company that produces a range of top-of-the-line audio equipment. Some Bose products include home and automobile speaker systems, Bluetooth headphones, earbuds, microphones, and much more.
The Bose Corporation was founded in 1964 by Amar Gopal Bose in Framingham, Massachusetts, after he purchased a stereo system that disappointed him.
Looking to remedy the situation and improve the speaker, Bose worked tirelessly to develop a design based on sound reflection, similar to the sound of a concert hall. Bose's work resulted in the company's first manufactured product, the Bose 2201.
Contrary to the company's success in more modern times, 2201 was a failure and was discontinued within four years of the initial release.
Surprised by the market and its reaction to the product, Bose determined that the average user was not after audiophile-quality equipment. He concluded that the market demanded a product purely derived from the listener's enjoyment rather than dictated by scientific measurements.
In 1968, Bose released the 901, another unconventional design by all market standards in the audio industry, but one that proved successful.
The system was based on eight speakers facing away from the listener, with a 9th speaker facing the user. The speakers were an immediate hit.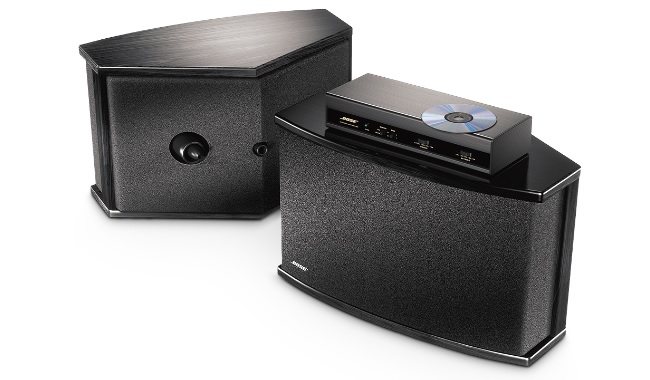 The Bose 901 was the company's flagship design from that point forward, enjoying a manufacturing run that spanned nearly 50 years.
The company's success saw partnerships in the automotive industry and in professional audio system designs intended for commercial businesses.
Bose audio systems can now be found in vehicles from many makers, including Cadillac, Chevrolet, Honda, Nissan, and Porsche.
In addition to making speaker systems for automotive, commercial, and home audio, they have made home theater kits, portable media players, aviation headsets, and consumer-grade headphones.
Among some of its more ambitious prototypes, Bose has created suspension systems and vibration dampening seats using its knowledge of magnets and electromagnetism.
While Bose has seen steady growth for quite some time, it's important to note that the company did need to close many of its retail stores across the globe during the COVID pandemic.
The Bose Controversy
Since its inception, Bose has been criticized for several things, but a handful stands out among these criticisms.
While Bose has been called a premium audio company, audiophiles consistently voice disdain for its products. It's been slammed for producing high-end audio equipment at a premium price while not meeting audiophile standards.
Bose systems are often compared to other brands that meet these specifications but cost less and are derided for maintaining a high price tag while other "affordable" options are on the market.
Bose still has not received the THX certification so highly sought after by audio equipment manufacturers. The company's position on these criticisms can be boiled down to Amar Bose's views on the matter as a whole.
Amar stated that the standards audiophiles and stereophiles subscribed to were meaningless and the data useless. Bose instead focused on creating systems that subjectively sounded good to most people.
The average consumer and the sound quality seemed to agree, rocketing Bose to a household name. From a technology standpoint, the speaker systems' lack of documentation and specifications is astounding.
Despite much of the audio market's demand for specifications and standards, you'll find little to no data published by Bose.
The company is notorious for being protective of all of its intellectual properties. In line with its protective nature, Bose has been known to take action against infringements on its products and brand.
Bose has sued companies unrelated to audio electronics to protect its slogans and trademarks.
Additionally, the company has not been afraid to go after competitors who use similar naming systems and technology to their own, such as Beats noise-canceling headphones.
Bose claimed that Beats had stolen the headphones' designs to cancel noise. The lawsuit was dropped, and the two companies settled outside of court.

Consistent Customer Satisfaction
As long as Bose continues to deliver the customer satisfaction that they are so well known for, the prices of their speakers will stay high, and the company will remain a top contender in the audio electronics industry.
Due to their sound quality approach, Bose corners the market on high-end speakers by appealing to the average listener and what they believe sounds best.
With such consistent customer satisfaction comes trust. In 2005, Bose was mentioned in a published market study stating that the company was among the most trusted electronics brands in the US.
As the brand releases new products, it's evident the research and development that each product undergoes are rigorous.
Bose historically outperforms and leads the pack when competing with other brands also boasting new technology.
Who Owns Bose?
Amar Bose remained the company's majority owner until 2011. He then donated the majority of his shares to his alma mater and former employer, the Massachusetts Institute of Technology (MIT).
MIT benefits from this donation by being paid out an annual cash dividend.
Per the agreement, the dividend must be used for continued education and research purposes. Another condition of the donation was the agreement that MIT cannot sell any of the shares, and they aren't allowed to manage or govern the company itself.
How Much Is Bose Worth?
As of 2021, the most commonly reported net worth for Bose is $1.8 billion. The numbers for 2022 are not in yet.
While these are the most consistent numbers we have seen, it's important to remember that the exact figure is much harder to find, as private companies do not need to disclose this type of data.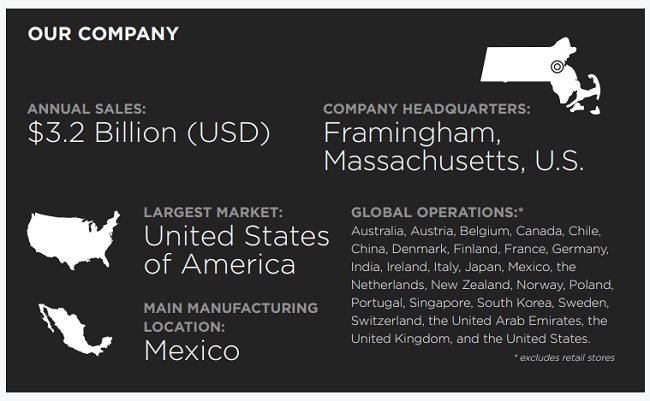 Bose Revenue
Bose reported that its revenue for 2021 was a whopping $3.2 billion. Unlike many private companies, Bose does release its yearly revenue to keep its stakeholders updated.
This info can be found in the company's yearly sustainability report. It also has info on how Bose plans to reduce its carbon footprint. Kudos to Bose for keeping the public up-to-to speed with its business.
How to Buy Bose Stock
Bose is a privately held company, so there is no way to purchase its stock at the moment. However, there are a few ways that you could invest in the company down the road.
Wait for a Bose Initial Public Offering

– If Bose does take its stock public, you'll likely be able to purchase shares on trading platforms, such as Robinhood or Webull. Really, most brokerages will likely support trading Bose.

Use a Private Marketplace – Some private investing platforms, like Linqto EquityZen, allow you to purchase pre-IPO shares before a company goes public. For now, Bose stocks are not listed, but you might want to keep an ear out.
Bose Stock Symbol
Bose will not have a stock symbol or ticker until the company goes public, and its stock is traded on an exchange.
For now, all we can do is speculate on what Bose stock ticker might be. Some options could be BOSE or BOS.
Bose Stock Price
Based on competitor stocks, we could see Bose stock in the $8 to $20 range. Some Bose competitors trade for around $200 per share, but the company likely would not be trading in this range immediately after an IPO.
Share price is influenced by a range of factors, so pinning down how much Bose stock would cost is near impossible.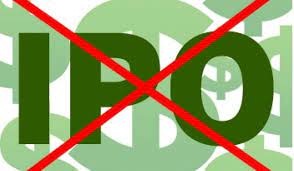 Bose IPO Date
There's no news on a Bose IPO date, and it doesn't look like the company has any plans to go public soon.
MIT is the majority owner of Bose, and they have an agreement barring them from day-to-day involvement in the company's functions.
This makes it unclear if Bose will ever be publicly traded.
Bose Competitors You Can Invest In
Although Bose stock cannot be bought and traded, there is a list of publicly traded competitors on the stock market.
Sonos (NASDAQ: SONO)
In recent years, Sonos has become the biggest competitor on the market for Bose, with results on Google generating suggestions like, "Is Sonos better than Bose?"
A relative newcomer to the market, Sonos was founded in 2002. The company wasted no time working to obtain partnerships with music streaming companies like Pandora, Spotify, and Amazon.
Sonos moved from being privately owned to publicly traded in 2018.
Since that time, the stock has consistently trended up, even through an onslaught of technical issues and critical reception.
Business remains good, though, as the speakers continue to contend with Bose.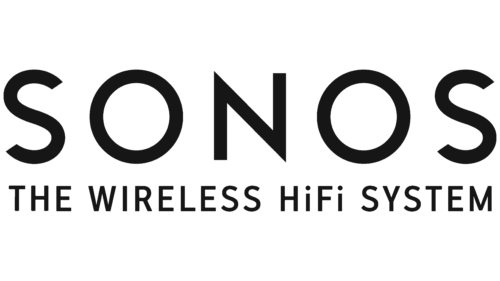 Voxx International (NASDAQ: VOXX)
Voxx International is a large parent company that owns several Bose competitors on the market.
Voxx has come to own Acoustic Research, Audiovox, Jensen Electronics, and Klipsch.
As these companies began to lose traction independently, Voxx would come into the fold and purchase them, absorbing them into the Voxx International company.
Voxx, in the last year, seems to be splitting the brands that it has absorbed into two separate brands, one designed to appeal to high-quality audio equipment enthusiasts and the other for consumer electronics at a lower price point.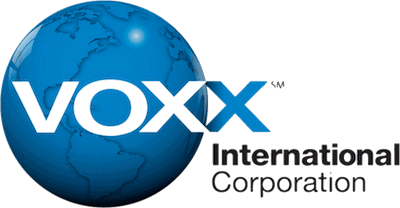 Beats Electronics (NASDAQ: AAPL)
While you cannot invest in Beats Electronics alone, you can invest in its parent company, Apple.
Beats Electronics, formerly known as Beats by Dre, is one of the largest competitors on the market for consumer headphones.
Priced in such a way that anyone could purchase studio-quality headphones, Beats took off and left many of the companies it competes with behind.
With such popularity comes a lot of attention, and rap mogul Dr. Dre was approached by Apple.
In 2014, Apple made a deal to purchase Beats by Dre, changing the name to Beats Electronics, for a whopping $3.2 billion.
The value was unprecedented and made Dr. Dre the "first billionaire in hip hop."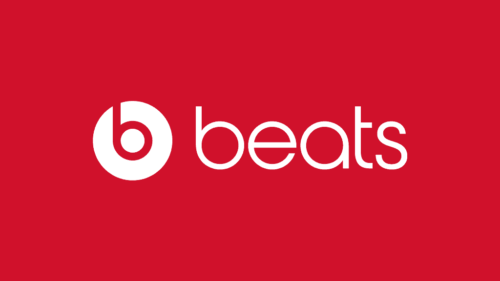 Sony Corporation (NYSE: SONY)
In the world of electronics, people know the name Sony.
The brand competes with Bose, yes, but it also has a stake in nearly every aspect of the electronics industry.
Its first venture into audio electronics was with the iconic Walkman cassette player, which later evolved into CD players, digital media players, and even a line of phones.
With these devices came headphones, as well as speakers. Sony has continued to produce studio-quality headphones, speakers, and home audio kits, and for good reason.
With all of Sony's entries in the electronics market in terms of home entertainment, it only makes sense for the giant to produce their own audio-related devices to fit into their other products.

Samsung Electronics Co Ltd (KRX: 005930)
Not only a rival to Bose, but a rival to Apple as well, Samsung Electronics is a stock to look into if you're interested in trading internationally,.
Samsung has become a megalith in the electronics industry, and it is continuing to grow without any signs of slowing down. Naturally, like all other large electronics brands, Samsung does have a sector entirely dedicated to audio equipment.
In 2017, Samsung made a big move to enter the speakers' portion of the electronic industry by acquiring Harman International.
In doing so, Samsung gained control over numerous speaker brands, from entry-level to high-end names.
These include Harman Kardon, Infinity, and JBL, all well-known speaker and
audio equipment brands.

Wait for a Bose IPO?
Unless you have your heart set on only owning Bose stock, you might not want to hold out.
It's anyone's guess when and if the company will go public. Plus, there are tons of suitable alternatives to choose from.
Still, if Bose shares end up on the stock market, it could be a great way to invest in the audio system industry. The company is known for providing some of the best home audio systems out there, and this could certainly help it continue to grow.
Final Thoughts
The Bose Corporation is one of the more impressive audio equipment manufacturers in the United States, with decades of positive consumer feedback.
While the company may not be publicly traded at this time, there are suitable stocks from competitors to invest in. Some of these are Apple, Voxx, Sonos, and Sony, all major labels on the market.
If news of an IPO is announced for Bose, it can be expected that stock prices would be relatively high, judging by the competition and the worth of the company while it remains private.
Since MIT cannot manage or govern the company in any capacity, the possibility of an IPO is doubtful.
Bose Stock FAQ and Recap
Is Bose Private?
The speaker system manufacturer Bose is a privately held company, so you cannot invest in its stock. The company's late founder, Amar Gopal Bose, did not set a Bose IPO in motion before his untimely passing. As such, Boss will remain private
Is Bose Owned by Apple?
Bose is majority-owned by the Massachusetts Institute of Technology (MIT), not Apple. Given that both Bose and Apple are innovators in their fields, this would be a fitting partnership. The day may come when Apple owns Bose, but it's not in the cards right now.
Why Is Bose Going Out of Business in 2022?
Bose is not going out of business, but the company stated that it will close its 119 retail stores in North America, Europe, Japan, and Australia. That said, the company does intend to leave 130 stores operational in the United Arab Emirates, India, Southeast Asia, China, and South Korea.
Is Bose Profitable?
It's difficult to know whether Bose is profitable, as it did recently need to close stores because they did not perform as well during the COVID-19 pandemic. Bose did report $3.2 billion in revenue, but its net profit was not disclosed.
What Does Bose Stand For?
Bose's name does not stand for anything or have a hidden meaning. The company was named after founder Amar Gopal Bose's surname. However, in India, BOSE stands for Board of School Education.