Value stocks tend to weather economic conditions well and outshine growth companies in terms of gradual gains. But, you may wonder, what are the best value stocks for long-term investing? Read on to find eight of the best value stocks you can pick up right now on the broader market.
Best Value Stocks For Long-Term
The Procter & Gamble Company (NYSE: PG)
Procter & Gamble has been in the business of creating consumer products for the last 180 years. The company owns and operates 65 unique global brands and has never shied away from a forward-thinking mentality.
Several of these brands' strong reputations and success have helped keep revenue moving in the right direction over the last few years. Proctor & Gamble gives some of this income back to shareholders in the form of a dividend yield, which has increased faithfully for the last 66 years.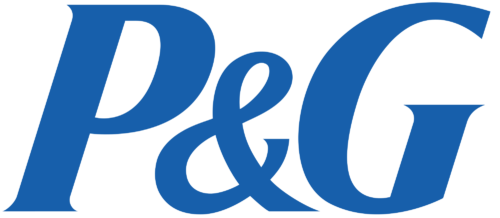 Proctor & Gamble remains a staple in commerce, providing products people need to buy regardless of economic conditions. This fact and a massive market cap to keep volatility down put P&G firmly in the value stock spotlight.
Berkshire Hathaway Inc. (NYSE: BRK-B)
Berkshire Hathaway is a holding company with a presence in many sectors. It wholly owns the likes of Kraft Heinz, Fruit of the Loom, Dairy Queen, the Pampered Chef, and other popular brands.
Not stopping there, Berkshire also has subsidiaries in insurance, energy, transportation, automotive, and other areas.

Shares are split between the mostly unaffordable BRK-A stock and a more reasonable BRK-B, regarded even by CEO Warren Buffett as a value stock. Like other value stocks, Berkshire Hathaway Class B continues to see revenue growth thanks to the practicality of many of its product lines.
The company is in many ways protected from the effects of inflation and has many subsidiaries expected to have solid growth in the coming years. With Buffet at the helm, Berkshire Hathaway continues to operate under the business model that's outpaced the S&P 500 over the last half-century.
Related: How To Contact Warren Buffet
Target Corporation (NYSE: TGT)
Target is best known as a general merchandise retailer with a presence in all 50 states. The company's 1,938 locations sell most things consumers need for daily life. It has a surprising following of in-house brands that keep people coming back for more.
Despite the economic downturn, Target brings in over $25 billion each quarter, consistently improving yearly. Online sales growth remains a strong point after the worst of the pandemic appears behind us.

Currently listed as fair value, Target's P/E ratio remains lower than its competition. Keeping the same business plan that helped it gobble market share from others during the last few years, Target looks like a solid choice for long-term value.
Related: Target Competitors Analysis: Who Stacks Up Against this Retail Giant?
QUALCOMM Incorporated (NASDAQ: QCOM)
Qualcomm specializes in wireless technology, using digital transformation to create a more connected future. It leads the way on 5G and AI innovations driving the smartphones, gaming devices, and cameras we already use today.
Already reaching billions of people, Qualcomm also sees its tech used to build smarter cities, intelligent vehicles, and logistical interfaces. Staying fixated on the now while paving the day for the future has brought stellar financials across the board over the past year.

The stock currently trades well below its all-time high, but earnings reveal this direction could be turning around shortly. If the company continues to garner great results, there's no telling where Qualcomm could end up down the line.
Exxon Mobil Corporation (NYSE: XOM)
Exxon Mobil is a major energy sector player and a large publicly traded company. While most known for its Exxon, Mobil, and Esso brands, the enterprise also has a huge market in the chemical space.
Things have been looking up for the oil and gas corporation since late 2020, and stock prices continue to rise.

At the time of writing, its stock sits 62% higher than last year. Increases are backed up by strong financial numbers, and disruptions in Russian oil flow allow Exxon Mobil to further benefit from higher-than-average prices.
Price targets remain higher than where the company's stock price currently lands, leaving plenty of room for growth. While enjoying the slow ride up, Exxon Mobil pays dividends of around 3.50%.
NVIDIA Corporation (NASDAQ: NVDA)
The minds behind NVIDIA foresaw the need for graphics chips way back in 1993, before computers were mainstream in consumer homes. From the first graphics cards to the company of the year and crucial partnerships today, NVIDIA continues to make a name for itself in the tech sector.
NVIDIA has repeatedly proven to be a leader across several industries, investing time and energy in more than just computers.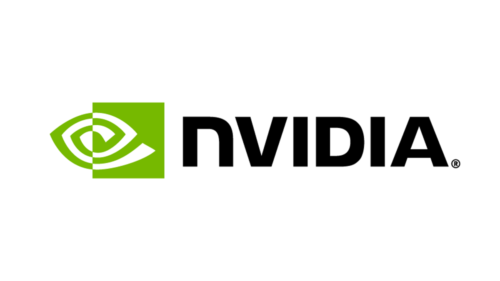 It collaborates with organizations like AstraZeneca to reduce drug development time and is working on a supercomputer to predict climate change decades from now.
Share prices have recoiled some in 2022 due to unrealistic valuations at the beginning of the year. Now that prices seem fairer, NVIDIA is in a good position to start walking up the share price ladder for the foreseeable future.
Verizon Communications (NYSE: VZ)
Verizon is a voice, data, and video provider with one of the most prominent wireless networks in the US. With rising cyberattack threats and constant challenges from its rivals, Verizon has been forced to focus on new technology and the future.
The company is partly considered a value stock because of its healthy 7% dividend yield keeping up with gradual increases for nearly the last 40 years. Verizon boosted the dividend slightly just last month despite a tumbling share price.

Shares rest at their lowest point in the last year, possibly due to a lackluster 5G rollout. The price-to-earnings ratio indicates undervaluation, and price targets go as high as $60 per share.
Related: The 8 Best 5G ETFs To Buy Now For Huge Upside
Intel Corporation (NASDAQ: INTC)
Intel Corporation was a Silicon Valley pioneer and has over 50 years invested in the semiconductor space. The company looks to be the most significant part of our growing digital world through the goal of reaching 1 trillion semiconductors on a package by 2030.
Supply chain issues have left their mark on Intel, alongside losing market space to more aggressive rivals. Misses in summer financials added to concerns, pulling share prices down further.
Investors believe there's still a lot of life left in Intel's bones. Several factors point to the stock being significantly undervalued, assuming Intel can turn earnings around.
Intel's self-driving platform Mobileye helps curb doubts about the company's direction, and a 5.8% dividend yield soften the blow while waiting for shares to get there.
JPMorgan Chase & Co. (NYSE: JPM)
JPMorgan Chase is one of the oldest financial institutions in the US, with roots dating back over 200 years. In that time, the company has reached over 100 global markets and is responsible for over $2.6 trillion in client assets under management.
Trading for a premium in the past, fears over a slowdown caused the stock to drop 37% just this year. The decrease brought JPMorgan Chase's p/e ratio to a low 8, indicating current valuations are much lower than a $130 target.

Being such a behemoth, it's hard to imagine JPMorgan Chase ever folding under the pressure of adversity or an economic downturn.
Even if earnings or current stock price decrease, long-term potential makes it a viable value pick. A 3.92% dividend yield will help offset losses until JPMorgan Chase finds its footing again.
Should You Buy Value Stocks For the Long Term?
Value stocks rely not on growth potential but a valuation indicative of securities listed for less than they're worth. Using fundamental analysis, value investors study intrinsic value to find stocks yet to catch up with an estimated price.
In most cases, value stocks have everything in place to reach a proper valuation. Often slow-going, these tickers need the time to catch up to a more appropriate price point. When investing in value stocks, the focus should always be on the long-term picture.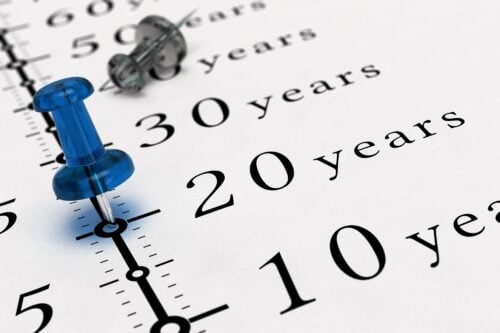 Value investing historically outperforms growth stocks over the same period, as they are often less susceptible to market conditions. Even during recessions or times of high inflation, value stocks tend to plug along.
To supplement slow growth, value stocks may pay dividends to shareholders. These dividends often reveal a solid foundation and business structure to move the company toward its target share price.
Where to Buy Value Stocks
The best value stock picks live on the stock market and are purchasable from any reputable online broker. Top choices include Robinhood and Webull due to easy accessibility and commission-free trades.
Unlimited access to your own portfolio allows you the freedom to buy and sell as you see fit. Where Robinhood is more geared toward beginner traders, Webull has more comprehensive tools for advanced investors to use.
Final Words
Often coming from mature businesses, value stocks can offer a lower-risk approach to trading thanks to stable revenues and projections of future performance. Due to slower growth rates, it's imperative to view value stocks as a long-term investment strategy.
While there are no guarantees of shares reaching a true market value, undervalued companies frequently outshine growth stocks over the same time interval.
You might also like:
The 9 Best Mid-Cap Value Stocks To Buy Now
The 6 Best Small Cap Value Stocks To Buy Now
Everything About Value Stocks And More!
Do Value Stocks Do Better In Inflation?