After Elon Musk's abrupt, full takeover of Twitter, the company will now be delisted from the stock market on November 8, 2022. But what exactly does that mean, anyway? Well, let's take a closer look at what happens when a stock is delisted and what investors can do to protect themselves.
What Does A Delisted Stock Mean?
A delisted stock is a stock that has been removed from a stock exchange. This can happen for a number of reasons, including (but not limited to) bankruptcy, an ending of all operations, not meeting regulatory requirements, or in the case of Twitter, becoming private. Delisting may also occur at the request of the company itself.

Types of Delisting
There are generally two types of delisting: voluntary and involuntary.
Voluntary Delisting
It occurs when a company decides to remove its shares from a particular exchange. This can happen for a variety of reasons, such as poor performance, financial difficulties, or a change in the company's business model. Since Twitter suddenly became a private company on Musk's accord, it was a voluntary delisting.
Involuntary Delisting
This happens when a company is forcibly removed from an exchange. This can be due to a variety of reasons, such as failing to meet listing requirements, engaging in illegal activities, or bankruptcy.
Reasons Why Stocks Get Delisted
Here is a breakdown of some of the reasons why stocks get delisted from an exchange:
If the company fails to meet the exchange's listing requirements, such as minimum share price or market capitalization.

If the company is acquired by another company.

If the company declares bankruptcy.

If the company is involved in fraudulent activities.
While delisting can be seen as a negative event, it doesn't necessarily mean that the company is in trouble. In many cases, delisting simply reflects either the fact that a major restructuring of the company has occurred, or that it did not meet very strict listing requirements.
Both of these can understandably worry investors nonetheless.
What Happens to the Delisted Stock?
There are a few different things that can happen to delisted stocks.
The first is that they may be relisted on another exchange. This is more common with stocks delisted due to failing to meet listing requirements, as opposed to those delisted due to bankruptcy or merger.
Another possibility is that the company may continue to trade the stock off-exchange. This is known as over-the-counter (OTC) trading. OTC trading is less regulated than exchange trading, so it may be riskier.
Finally, delisted stocks may simply cease to trade at all. This is more likely to happen with stocks that have been delisted due to bankruptcy or merger.
In the case of Twitter, the company is now private and will not trade on another exchange.
What to Do if You Own a Delisted Stock?
If you are a shareholder of a delisted company, there are a few things you can do to protect your investment.
First, it is important to keep track of the company's contact information and filings. You can do this by subscribing to EDGAR, the Securities and Exchange Commission's (SEC's) electronic database. This will ensure that you receive any filings the company makes with the SEC.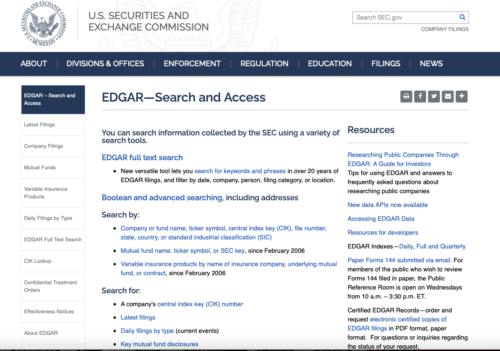 Another important thing to do is to stay in contact with the company's management. It will likely be your best source of information about the company's plans and prospects. For now, perhaps you could try tweeting at Elon?
Finally, you can try to sell your shares through a broker that specializes in trading delisted stocks. While there is no guarantee you will be able to find a buyer, this may be your best option if you are looking to exit your investment.
Related: How to Contact Warren Buffett: Getting in Touch with Berkshire Hathaway's CEO
Musk's Twitter buyout officially made Twitter a private company on Thursday, October 27, 2022. The following day, the company's stock ceased trading on the NYSE. It had previously been listed there since going public in 2013.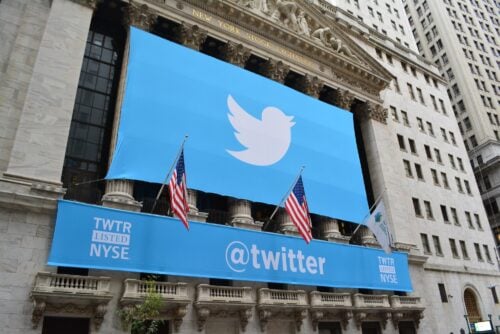 According to Brian Quinn, a professor of securities law at Boston College, Twitter should have obtained a complete list of all shareholders shortly after the company went private on Thursday evening.
He also guesses that most shareholders are likely represented by a brokerage or a brokerage platform from which they invest.
So, if you bought shares of Twitter via a broker, brokerage company, or brokerage platform (think Robinhood), you will be paid (via your brokerage, so subtract any fees they charge you) $54.20 per share. This price point was agreed upon by both Musk and Twitter shareholders by a 98% margin back in September of this year.
Basically, if you invested in Twitter via the stock market, you just need to relax and wait to get paid.
Whether you will profit from this deal depends on when you bought into Twitter. For example, if you bought in back in early March of 2021 when prices were at a high of $77.63 per share, then you would have lost a bit of money.
But if you bought in at any point when the price per share was lower than the price of $54.20, then at least you aren't at a loss.
Related: Twitter Competitors Analysis – Who Competes With This Social Media Giant?
What Other Stocks Have Been Delisted?
One high-profile example of a delisting occurred in 2008, when Lehman Brothers Holdings Inc. was delisted from the New York Stock Exchange (NYSE) after filing for bankruptcy.
Lehman's stock had been traded on the NYSE for 158 years, making it one of the longest-listed companies on the exchange. The delisting of Lehman's stock was a symbolic moment in the financial crisis that began in 2007 and culminated in the bankruptcy of the investment bank.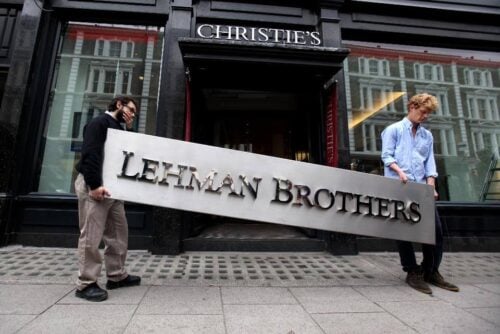 Other recent examples of delistings include the following:
In 2012, MF Global Holdings Ltd. was delisted from the NYSE after filing for bankruptcy.
In 2013, Herbalife Ltd. was delisted from the NYSE after it agreed to be acquired by activist investor Carl Icahn.
In 2014, J.C. Penney Co. was delisted from the NYSE after it failed to meet listing standards. The company was subsequently relisted on the exchange.
In 2016, Gander Mountain Co. was delisted from the NYSE after filing for bankruptcy. The company was subsequently relisted on the Nasdaq.
These are just a few examples of delistings that have occurred in recent years. While a delisting can be a setback for a company, it is not necessarily the end of the road. In some cases, companies are able to successfully turn things around and relist their stock on an exchange.
In other cases, a delisting may simply be the first step in the winding down of a company. Either way, delistings are a significant event in the life of a company and can have a major impact on its stock price.
Final Thoughts
Delisted stocks can still provide opportunities for investors interested in short-term gains. It's important to understand why stocks can get delisted, what happens to the stock, and what to do if you own one.
By keeping an eye on the market and being prepared to act quickly, you may be able to take advantage of price swings caused by investor uncertainty. Remember to do your own research before investing in any stock.
You might also like:
Best Meme Stocks: Viral Investments For Your Portfolio
The 20 Most Volatile Stocks To Buy Now
The Best SaaS Stocks To Buy Now
Can You Buy Reddit Stock? Here's Everything You Need To Know