The medical industry is rapidly expanding, making it a fertile ground for penny stocks. But which companies are worth a closer look? Check out our shortlist of the best healthcare penny stocks to buy in 2023 to find out.
Best Healthcare Penny Stocks
Bionano Genomics (NASDAQ: BNGO)
Bionano is a genomic analysis company that develops and sells nano-channeling technology platforms for genome sequencing. Its Saphyr system is one of the most accurate and sensitive genome mapping platforms available on the market today.
Saphyr, the company's flagship optical genome mapping system, has been steadily consuming market share, and clinical services have recently seen a strong performance. In fact, according to the biotech's most recent financial data, quarterly revenue reached a record high.
Investors and the market are taking notice of Bionano's innovative genome mapping platform, which is quickly becoming the go-to solution for cancer and structural variation detection.
The fact that this relatively young bio-market only had total sales of a little over $100 million last year illustrates how innovative this technology is still in its early stages.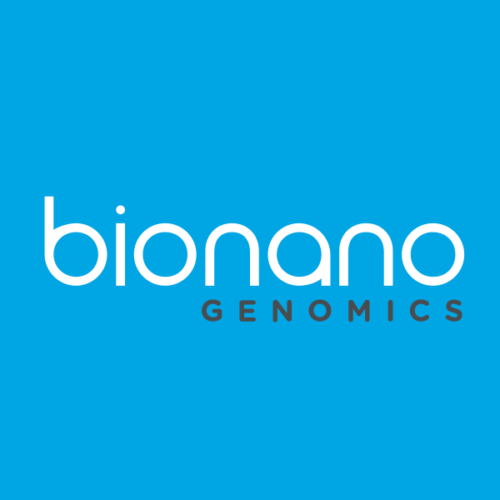 As a result, at its high in January 2022, the share price of Bionano was trading at more than 140 times forward-looking sales.
But for long-term investors, Bionano's startling decline in 2022 might represent a fantastic purchasing opportunity.
By the decade's end, optical genome mapping could be a huge market (generating several billion in sales annually).
And Bionano currently has a leading platform in this rapidly expanding industry.
Medical Marijuana (OOTC: MJNA)
Trading for less than $0.10 per share, Medical Marijuana Inc. is now among the cheapest healthcare penny stocks. The business is set up to benefit from looser regulations on marijuana and CBD products.
It is already expanding into states like Arizona and California that permit medicinal marijuana cards.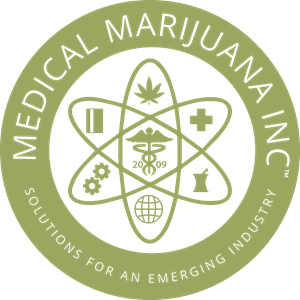 The business operates via its affiliates, including HempVap, CanChew Biotechnologies, Wellness Management Services, Red Dice Holdings, Kannaway, and HempMeds Brasil.
With official permits in the US and Brazil, it is attempting to be the first product on the market. Additionally, MJNA is driving initiatives to export cannabis goods to Mexico.
Being a pink sheet stock, Medical Marijuana Inc. carries additional risk. Also, not all brokers carry equities on pink sheets.
SNDL Inc. (NASDAQ: SNDL)
Medical cannabis company SNDL Inc., formerly known as Sundial Growers Inc. (NASDAQ: SNDL), was one of the best healthcare penny stocks last year and provided the potential for a return of more than 310%.
Sundial is a Canadian company that sells cannabis products under the Top Leaf and SunGrow brands in Canada and the United Kingdom.
With this straightforward objective in mind, SNDL has been slowly developing a diverse business over the past two years.
The marijuana tycoon finalized the acquisition of one of the biggest alcohol private-sector sellers in North America earlier this year, which led to a 2,000%+ increase in net revenue in the most recent quarter.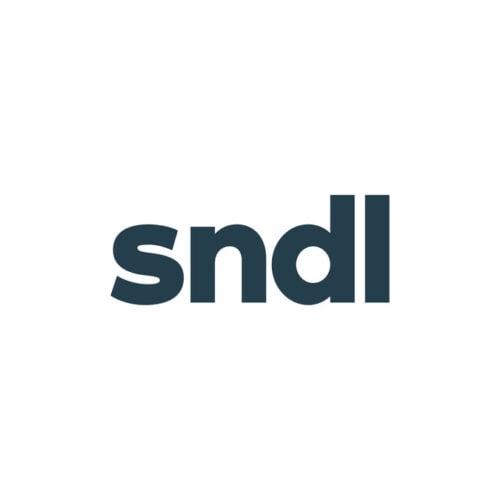 The business has also intensified SunStream Bancorp, a joint venture that invests in the cannabis industry.
Last but not least, SNDL has improved its long-term financial outlook by eliminating all of its debt and raising its cash, marketable securities, and long-term assets to a healthy 900 million Canadian dollars as of the most recent tally.
With SNDL's strong financial position, the business could grow into one of Canada's leading cannabis businesses in over a decade. This business model won't materialize immediately, mind you.
However, the 12-month price objective set by Wall Street does suggest a substantial 62% potential upside from the current level.
Sorrento Therapeutics (NASDAQ: SRNE)
Sorrento is a clinical-stage specialty pharmaceutical company with a diversified portfolio of therapeutic candidates. The company is focused on developing antibody-centric solutions to treat cancers and other difficult-to-treat diseases.
This high-risk, high-reward penny stock has a market cap of $2.6 billion and trades for around $4 per share. Sorrento's most advanced clinical candidate is an immunotherapy treatment for non-small cell lung cancer (NSCLC) called CD38 CAR-T.
This therapy has shown promising results in early clinical trials, and Sorrento is planning to initiate a Phase 3 trial later this year.

However, FUJOVEE, a third-generation tyrosine kinase inhibitor, is the company's leading product.
This treatment is currently in late-stage development for metastatic castrate-resistant prostate cancer and mid-stage development for advanced non-small cell lung cancer.
These two indications represent yearly drug markets of several billion dollars.
There is a catch, though.
Sorrento is an efficient money-burner. The business lost $219.5 million in the second quarter of 2022, according to its most recent 10-Q filing. Furthermore, Sorrento ended the most recent quarter with only $70.3 million in cash and cash equivalents.
The bottom line is that if Sorrento were in better financial shape, its share price could be considerably above $5.
The good news is that Sorrento might push past this major obstacle, as long as FUJOVEE keeps proving effective in clinical settings.
Healthcare Penny Stocks Under $1
OrganiGram Holdings (NASDAQ: OGI)
OrganiGram has been a glaring anomaly among recent struggles for most Canadian cannabis businesses.
In both the dried flower and edible product categories, the artisan cannabis grower from Moncton, New Brunswick, has been displacing market leaders like Aurora Cannabis, Canopy Growth, and Tilray Brands.
According to recent market research, OrganiGram now holds the greatest part of the dried flower industry in Canada. It also controls the third-largest portion of the crucial gummy area in its native market.
Despite this, OrganiGram's shares have nonetheless dropped 57.6% in value over the last 12 months. The market may have unfairly penalized OrganiGram's shares in response to the gloomy prognosis for the most well-known companies in the sector.
The skinny is that OrganiGram stock is priced at a pitiful 2.2 times expected sales for fiscal 2023.
However, it has one of the best financial sheets within its peer group, with $97 million (in USD) in cash and cash equivalents as of May 31 and very little debt.
Overall, OrganiGram has already shown that it is a top-tier cannabis farmer and a cunning business. Consequently, this artisanal cannabis business could develop into one of the industry's main competitors by the middle of the decade.
Thus, OrganiGram might see parabolic revenue growth in the years to come. Aggressive investors may want to buy this penny cannabis stock shortly in response.
Cybin Inc. (NYSE American: CYBN)
Cybin is a biotechnology company focused on developing psychedelics to treat mental health disorders. While many companies are working on psychedelic drugs, what sets Cybin apart is its focus on psilocybin-producing mushrooms.
Psilocybin is the active ingredient in "magic mushrooms" and is thought to have potential as a treatment for conditions like depression, anxiety, and addiction.
The company has a management team with extensive expertise, including industry veterans from the pharmaceutical and consumer goods sectors who have managed several clinical trials and assisted in facilitating billions of dollars in product sales.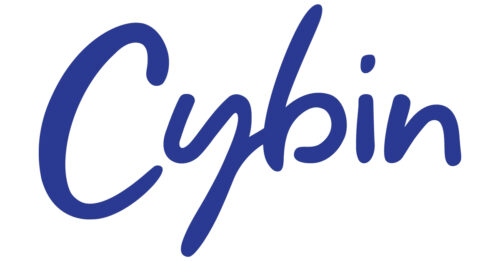 The group is committed to creating goods and methods for the pharmaceutical, nutraceutical, and psychedelic sectors.
Cybin wants to strengthen and broaden its intellectual property (IP) portfolio in particular, which is organized around distinctive psilocybin delivery systems that focus on various therapeutic applications.
It has also committed itself to advancing its IP and research in the areas of synthetic chemicals, extraction techniques, chemical compound isolation, innovative medicine formulations, and procedure regimens.
While conducting clinical trials to obtain regulatory permission for psilocybin and other psychedelic medications, Cybin is at the vanguard of businesses doing so. However, the business has also strongly focused on making money from the get-go.
The Cybin's Journey brand introduces a line of dietary supplements containing well-known fungi-derived components like Reishi, Lion's Mane, and Cordyceps.
Journey's line of nutraceutical products, which claim to improve focus and concentration while fostering neurogenesis, provide Cybin with a critical footing in the non-psychedelic legal supplement industry, which is estimated to be worth over $25 billion and expanding at a 9% annual pace.
This promising start could be a boon to Cybin's bottom line as it continues to push for psychedelic legalization and builds its clinical research program.
Therapeutics Solutions International (OTC: TSOI)
Therapeutics Solutions International (TSOI) is focused on developing an anti-aging and cellular rejuvenation product called ProJuvenol. This product is based on TSOI's proprietary small molecule technology that targets the mitochondria.
According to company literature, ProJuvenol has shown "promise in animal models for the treatment of age-related pathologies such as Alzheimer's disease, Parkinson's disease, stroke, and cardiovascular disease."
The company is currently conducting a clinical trial on the safety and efficacy of ProJuvenol in humans. If successful, this product could be a game changer in the fight against aging.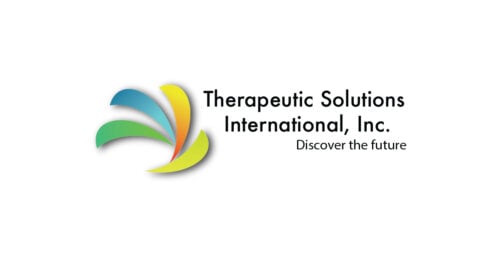 Also, TSOI recently submitted a patent application alongside its subsidiary for an intranasal drug based on cord blood that lessens the mental side effects of opiate addiction.
This approach may be utilized to improve and create a clinically practical strategy to assist in treating opioid addiction, which might attract more investors and accelerate the company's growth.
Although TSOI is a penny stock, it has the potential to be a big winner in the healthcare space.
Indaptus Therapeutics (NASDAQ: INDP)
Indaptus Therapeutics is a clinical-stage biopharmaceutical company focused on developing novel, first-in-class therapies for cancer and other life-threatening diseases.
The company's lead candidate, Decoy20, is a targeted therapy that targets a protein known as CDK8, which is over expressed in several types of cancer.
Decoy20 is currently being evaluated in a Phase 1/2 clinical trial in patients with advanced solid tumors, including ovarian, breast, and gastric cancers.
The company is also planning to initiate a Phase 2 clinical trial of Decoy20 in combination with standard-of-care chemotherapy in first-line ovarian cancer patients.
Indaptus has entered into strategic collaborations with leading academic institutions and biopharmaceutical companies, including the University of Texas MD Anderson Cancer Center, the University of Colorado Cancer Center, and Seattle Genetics (NASDAQ: SGEN).
These partnerships provide Indaptus with access to world-class clinical and scientific expertise, as well as state-of-the-art infrastructure and resources.
It also just released its most recent financial results and is still concentrating on commercializing its Decoy20 contender.
The FDA has approved this candidate's application for a new drug, which it will utilize to treat difficult malignancies.
Patients with these cancers could benefit from this candidate's success and approval. Overall, as with other pharma and biotech companies, the financials for Indaptus will still depend on commercialization.
However, Indaptus' focus on research and development gives it a strong future outlook. For these reasons, Indaptus Therapeutics might be one of the top healthcare penny stocks to buy now.
bioAffinity Technologies (NASDAQ: BIAF)
bioAffinity Technologies is a penny stock that focuses on healthcare. It has several products that show promise in the medical field, including a cancer detection test and a treatment for concussions.
The company is still developing many of its products, but they have shown potential in early testing. It has also created a CyPath proprietary platform for in vitro diagnostics.
Cypath is a cancer detection method that uses the body's natural immune response to detect cancer. The test is non-invasive and can be used to screen for all types of cancer.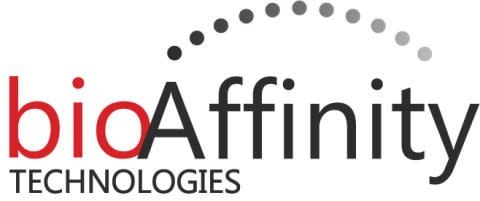 If you haven't heard of this company, it's because it just got listed on the Nasdaq in September 2022.
After launching its IPO to begin trading on the NASDAQ, the company stated that it plans to use its proceeds to expand its existing operations and commercialize its CyPath Lung offering.
This will help create value for its shareholders and benefit individuals at risk of developing lung cancer by facilitating early diagnosis.
This young and innovative company has already seen some success with plenty of room to grow. If you're looking for a healthcare penny stock with potential, bioAffinity Technologies is one to watch.
Are Healthcare Penny Stocks a Good Investment?
Penny stocks in the healthcare industry can be a good investment if you play your cards right.
It really depends on what you are looking for, however.
Some healthcare penny stocks might be a good long-term bet. But investors looking for the opportunity to make quicker gains might want to consider swing trading.
Biotech companies, for instance, are highly speculative investments that can see wild price fluctuations based on recent news.
So timing an entry weeks before a company posts positive results on a clinical trial could net a pretty penny.
Intraday trading penny stocks is also an option. However, intraday trading, in general, is risky, which is only compounded when you factor in penny stocks.
If you're new to investing in penny stocks, you might want to consider starting out very small.
You can also test out your strategy with a paper trading account, so you don't risk your hard-earned cash.
Make sure to do your own due diligence when considering any investment, including the stocks on our list.