Software-as-a-service (SaaS) companies are on the rise as people working from home begin to rely on them more and more. Investors are taking notice and are looking to capitalize on this transformative business model to bolster their portfolios by investing in SAAS stocks.
Each software company in the SaaS sector provides different kinds of services, but some are much more notable than others.
Read on to learn about some of the best SaaS stocks to buy now.
What Is Software as a Service?
SaaS is a cloud-based platform that uses software cloud access as a business model.
Instead of selling copies of their products to their customers or clients, SaaS companies are transforming how we use software by allowing us to access resources through the cloud.
Most companies following this business model gain new customers through paid subscription plans, which are often offered in multiple levels or membership tiers.
SaaS companies provide their services online, and updates can be made anywhere and anytime.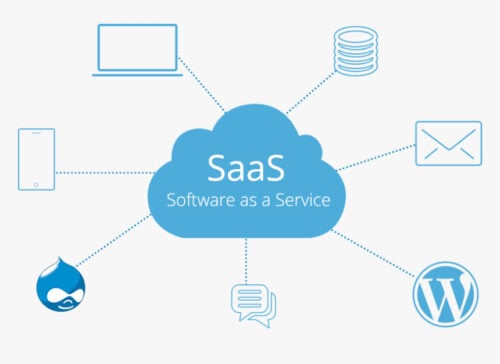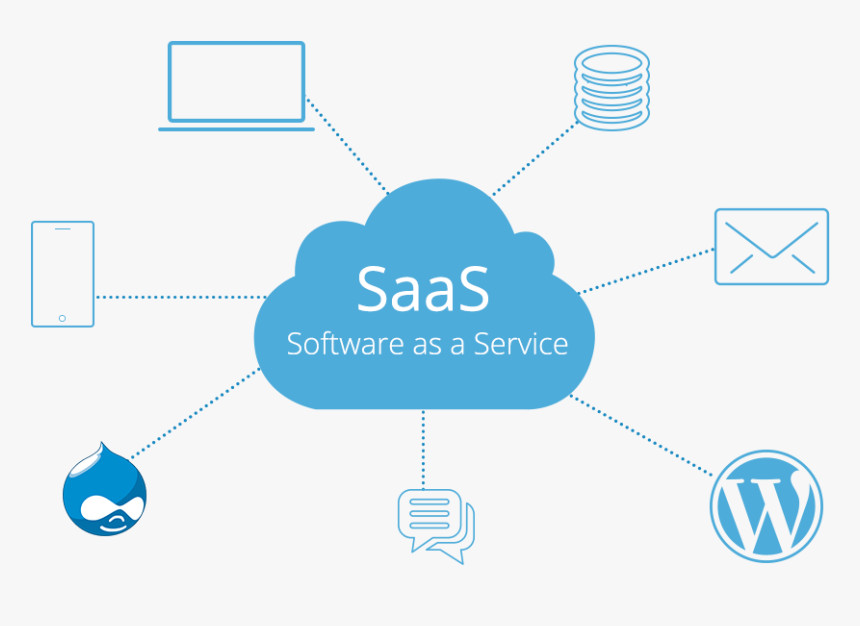 Why Some Users Prefer SaaS Companies' Products
With this model, end users can avail themselves of its products without going through the hassle of setting up hardware or acquiring experienced personnel.
The most popular types of software as a service include:
Collaboration tools

Customer relationship management (CRM)

Human resources management systems (HRMS)

Marketing automation tools, help desk solutions

Payroll services

And many more
A popular example of a SaaS application is Office 365, which allows users to access Microsoft Office products from any device connected to the internet.
Analysts both from the business and on the tech side speculate that this type of enterprise model may prove to be more profitable for the next decade as the push to move everything to the cloud gets stronger and stronger.
Before starting, it's important to note that the valuations of SaaS companies can be very high, which means that returns can be underwhelming — even if the underlying company has a consistently solid performance.
4 Best SaaS Stocks to Buy
Dropbox, Inc. (NASDAQ: DBX)
Dropbox, Inc. is a software company that enables online collaboration through its cloud storage, file synchronization, and backup services.
Its product enables users to upload files to the company's cloud servers smoothly.
Additionally, Dropbox offers subscription-based services to give users access to more premium features unavailable to regular users.
Throughout the years, the company has grown to have hundreds of millions of users from different countries worldwide.
Q4 financials are right around the corner, but Dropbox posted favorable numbers across the board for Q3.
As one of the first file storage companies of its kind, Dropbox should remain viable for years to come.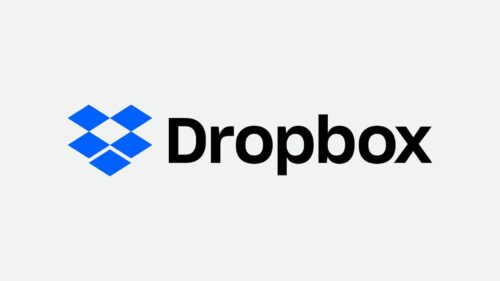 Amazon.com, Inc. (NASDAQ: AMZN)
Amazon.com, Inc. is one of the most recognizable SaaS stocks mentioned in our list.
The company is perhaps best known for its massive online market, where it sells nearly every product under the Sun.
With a market cap at around $1.7 trillion, Amazon is a genuine contender for one of the highest out there.
In addition to its physical products, Amazon provides cloud service platforms and APIs for its clients through its Amazon Web Service segment.
This enables access to virtual machine hosting, file storage, domain name systems, and database hosting with its data centers.
Many users trust Amazon because it takes serious initiatives to protect personal data like credit card numbers, home addresses, and other sensitive information.
These initiatives help paint Amazon as an attractive stock pick in the SaaS space.
Microsoft Corporation (NASDAQ: MSFT)
Microsoft Corporation is known worldwide for its suite of software products, including the Windows operating system.
Most recently, the team rolled out the Windows 11 operating system for users.
The company also licenses and provides services through Microsoft Office, Microsoft Teams, Office 365, Skype, Outlook, OneDrive, and LinkedIn.
One of its most notable services is Microsoft Azure, a cloud platform enabling users to develop and deploy mobile devices and websites applications.
Microsoft offers so many services as a SaaS company, making it likely that customers use one without even realizing it.
With a market capitalization of $2.2 trillion, Microsoft Corporation is a key player in the technology sector.
Even while most stocks are trending downward, Microsoft has shown 25% growth in the last year.
Recently announced fourth-quarter financials came back looking great, leaving Microsoft primed for another solid year.
Adobe Inc. (NASDAQ: ADBE)
Originally called Adobe Systems Inc., Adobe Inc. provides popular software applications for use by casual users and professionals alike.
The company is perhaps best known for its pdf reader software that it offers free at the basic level.
Alongside these tools, Adobe brings SaaS software products to life as well.
Previously using a one-time license model, the company has now transitioned to a subscription model where users pay a monthly fee to gain access to its fleet of production software.
Adobe accomplishes this through its Creative Cloud service, a product that enables users to download its latest flagship software.
Its software includes Photoshop, Premiere, After Effects, Audition, Illustrator, InDesign, and Lightroom.
In addition, Adobe also has e-learning, web conferencing, and document management platforms.
Revenue continues to climb steadily throughout the year, beating goals the company had for the fourth quarter of 2021.
Being a star player with its SaaS suite, Adobe should continue to see success for the foreseeable future.


More Top SaaS Stocks
Zoom Video Communications, Inc. (NASDAQ: ZM)
Transitioning to a remote setup has made stocks of Zoom Video Communications, Inc. grow rapidly over the past few years.
The company enables users to communicate through its video conferencing software.
Zoom meetings are ideal for remote work, distance learning, and virtual social gatherings.
Its video conferencing feature is free, but some limitations apply and are only available with its paid subscription plan.
Although Q4 numbers will only be announced later this month, financials for Q3 exceeded expectations.
A few other services offer video conferencing as well, but few offer the tools Zoom has in its repertoire.
DocuSign (NASDAQ: DOCU)
DocuSign strives to revolutionize the say business agreements take place with its eSignature software.
This software allows companies to use nearly any device to sign important documents electronically.
eSignature also has tools to create, act on, and manage files as needed.
To date, DocuSign has over one billion active users around the world, making it the undisputed leader in the space.
In addition, the company has seamless integrations with over 350 other applications for even easier use.
DocuSign's financials have remained strong, surpassing financial expectations in each quarter over the last year.
Although share prices are down of late, this may be a blessing for traders looking to invest low and ride the gains upward.
ServiceNow, Inc. (NYSE: NOW)
ServiceNow, Inc. provides cloud solutions for different business needs.
Through its cloud platform, users can have access to workflow automation, AI, machine learning, analytics, electronic cataloging, encryption, and collaboration tools.
The company's clients come from various industries like healthcare, financial services, telecommunications, manufacturing, or national governments.
Through its growing partnership with Microsoft, ServiceNow has bolstered its portfolio of services for the hybrid workforce.
Because of its platform, many analysts and experts have considered ServiceNow, Inc. to be one of the most innovative software companies — proven by its fairly constant growth in the past five years.
Recently released Q4 financial data shows that ServiceNow has once again exceeded its goals for the quarter.
Share prices have dropped slightly of late, but this is hopefully a brief respite to its near-constant growth.
Investors may wish to take advantage of this possible calm before another upward climb.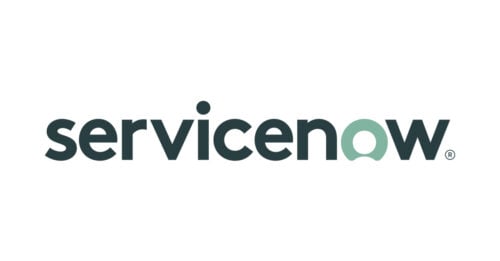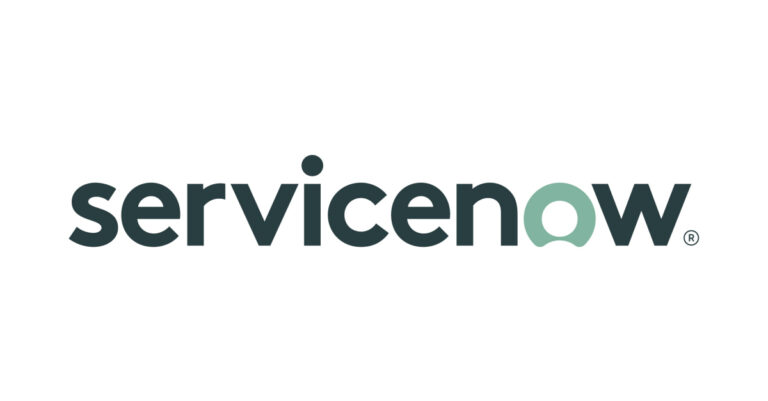 Palantir Technologies Inc. (NYSE: PLTR)
Even when businesses collect data about their operations, they often don't know how to analyze it properly.
Palantir Technologies is a builder of software that helps organizations integrate data and decisions with processes.
This in turn makes companies more efficient, productive, and profitable as a result.
Palantir's services are split between three operating systems that the company can deploy as needed.
Just last month, Palantir Technologies extended its reach further by announcing expansion into the South Korean market.
Financial numbers over the last year look good on the books, with revenue and earnings per share passing goals set for each quarter.
Palantir is setting itself up for a big 2022, and those who invest now may benefit from it.
Salesforce.com, Inc. (NYSE: CRM)
Salesforce.com, Inc. provides cloud-based solutions geared towards enterprise use.
Its enterprise-grade solutions include customer relationship management services, task management, collaboration tools through social media, analytical tools, marketing services, and notification tools.
The company has also made numerous acquisitions throughout the years.
A notable example of the company's purchases is Slack — a workplace communication platform created by Slack Technologies.
These smart decisions have placed Salesforce.com on top as the world's number one sales platform.
Salesforce.com's current customers range over 150,000, with partners including Saggezza and IBM.
Another company that has seen relatively steady success over the last five years, Salesforce.com has dropped into a small rut since the end of 2021.
With revenue numbers still on the rise and several partnerships in place, Salesforce.com looks to take back lost share price in short order.
Splunk Inc. (NASDAQ: SPLK)
Splunk Inc. provides cloud-based software that lets users search, monitor, and analyze machine-generated data.
With its proprietary technology, Splunk Platform, clients can create analytics, metrics, and indexes to help with business decisions and operations.
The company also focuses on cyber security with advanced analytics and automated processes.
Other Splunk segments include observability solutions and a dedicated IT group.
All these tools work in tandem to provide end-to-end data coverage.
Splunk anticipates another strong year as more and more companies understand the need for such a platform.


Zendesk Inc (NYSE: ZEN)
Zendesk is a customer relationship management company that looks to champion the customer service experience.
The company creates software that helps teams grow and innovate.
Among the company's products is Zendesk Support, a system that allows businesses to track, prioritize, and resolve their customer support issues.
Zendesk also has tools to make businesses more efficient through automation and shared workspaces.
With a wide range of applications, most companies can find a suitable use for Zendesk within current processes.
In 2022, Zendesk hopes to use positive momentum from high revenue numbers to push for growth moving forward.
SaaS Penny Stocks
With the influx of technology in our everyday lives, it is no surprise that software-as-a-service companies are making billions of dollars.
SaaS penny stocks offer investors another avenue for investment and provide an opportunity to make some money off this growing trend.
Below are some SaaS stocks that are worth considering.
Goldspot Discoveries Corp. (TSXV: SPOT)
Goldspot Discoveries Corp. provides services to improve business insights, like many other software companies.
However, it uses artificial intelligence and machine learning technologies to help find economic opportunities, specifically in the mining industry.
Goldspot uses LithoLens, its own imaging technology, to automatically study core images and develop new and accurate geological data.
Using these data, its clients can make better decisions regarding mineral deposits, geological modeling, and mining exploration.
In January, Goldspot announced a partnership with Western Exploration, Inc. for its Aura project in Nevada.
This is the latest of many companies turning to Goldspot for its SaaS products.


Urbanimmersive Inc. (OTCMKTS: UBMRF)
Urbanimmersive Inc. is a company providing business solutions for 3D content development.
In particular, the company offers software services for 3D property modeling.
Through Urbanimmersive's technology, customers can create dynamic 3D tours, experiences, and floor plans.
Its tools include UiMeet3D, Immersive 3D Tour, and UiTags — all suited to different customer needs and preferences.
Customers of Urbanimmersive Inc. only need to follow the simple instructions provided, and they'll receive a tailored 3D environment.
Alongside several strategic acquisitions, Urbanimmersive hopes to have a lot of success in 2022.
Creative Realities Inc. (NASDAQ: CREX)
Creative Realities takes digital space and turns it into signage.
The company uses its software to help companies market on both online and physical digital signs in strategic locations.
Its team of designers have the capability to create unique signs for companies based on any amount of information.
Creative Realities also uses analytics to determine how to best generate a return on investment.
Relatively new on the scene, Creative Realities is still working its way back towards a positive net income.
A penny stock now, time will tell if the company will be able to continue expanding its footprint as planned.
Should You Buy SaaS Stocks?
SaaS companies provide valuable services to consumers today.
Famous platforms like Netflix are built with the help of these companies.
As the world becomes more and more reliant on technology, SaaS will become increasingly important in the years to come.
With this, we can expect to see good revenue growth within the industry.
Today, there are many well-known SaaS companies with a high market capitalization, as well as risky but potentially lucrative SaaS stocks.
Nevertheless, you should still perform due diligence and research before choosing a particular SaaS stock to include in your portfolio.
Where to Buy SaaS Stocks
A majority of the SaaS stocks on this list come from well-established companies.
These businesses trade on major exchanges such as NASDAQ or the NYSE.
Both Robinhood and Webull have access to the stocks on these exchanges for buying and selling.
Webull is designed with experienced traders in mind, featuring more complex tools and more robust search criteria.
On the other hand, Robinhood is tailored toward newer traders with an easy-to-grasp user interface and search tools.
In either case, these platforms offer commission-free trading, so you don't have to worry about losing money every time you want to invest.
SaaS Stocks: Final Thoughts
Stocks of SaaS companies indeed offer value to an investor willing to dedicate time to due diligence.
These corporations provide their partners and customers with a lot of flexibility, which leads to rapid progress in the tech industry.
Individual clients and businesses alike can now rely on software service providers to achieve success and potential revenue growth instead of setting up applications, hardware, space, and personnel themselves.
Indeed, several analysts, investors, and experts have been following various SaaS stocks as more uses for their solutions arise, especially in the wake of the COVID-19 pandemic.
SaaS allows productivity and collaboration through platforms that have never been quite as accessible before.
As an investor, if you can see the potential SaaS stocks hold for the different markets they can reach, then adding them to your portfolio could be a good fit.
However, as with any stock market investment, doing your research beforehand is crucial to finding the right SaaS stock.
SaaS Stocks FAQ
Below are answers to some of the top questions surrounding SaaS stocks.
Is SaaS a Stock?
As mentioned earlier in the article, SaaS stands for software as a service.
It is a contemporary means for companies to enable software to accomplish tasks from file storage to understanding organizational flow and most everything in between.
Why is SaaS Attractive?
SaaS is in many ways the wave of the future.
More and more companies rely on software platforms to discover means to make their businesses more organized and profitable.
With so many uses, SaaS is quickly becoming technology used across the board.
What is a SaaS Example?
Tools like Dropbox or DocuSign are prime examples of SaaS.
Each of these platforms provides a means through software for companies to do something they otherwise could not.
One provides file storage, while the other offers a means for digital signatures.
Why Is SaaS So Popular?
Many companies are embracing the technology behind SaaS to provide better opportunities for their customers and team.
These tools offer streamlined ways to connect with users and the means to make jobs within the company more efficient.
Is Microsoft a SaaS Company?
Microsoft is one of the largest SaaS companies in the world.
It has online file storage, chat capabilities, and a cloud platform for development, along with many other tools.