Software-as-a-service (SaaS) companies are on the rise as people working from home begin to rely on them more and more.
Investors are taking notice and are looking to capitalize on this transformative business model to bolster their portfolios by investing in SAAS stocks.
What Is Software as a Service?
SaaS is a cloud-based platform that uses software cloud access as a business model.
Instead of selling copies of their products to their customers or clients, SaaS companies are transforming how we use software by allowing us to access resources through the cloud.
Most companies following this business model gain new customers through paid subscription plans, which are often offered in multiple levels or membership tiers.
SaaS companies provide their services online, and updates can be made from anywhere and at any time.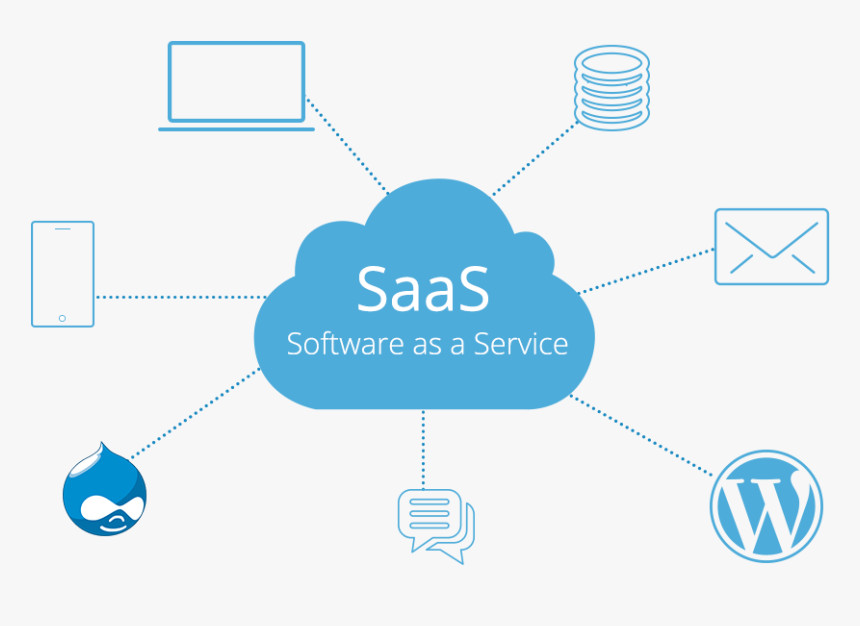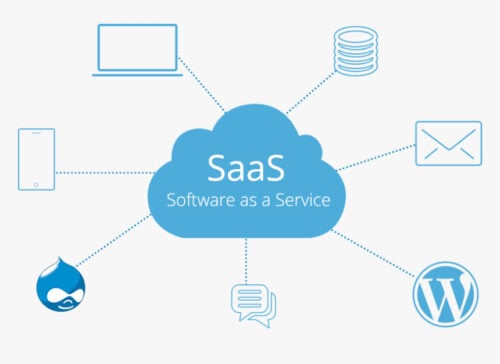 Why Some Users Prefer SaaS Companies' Products
With this model, end users can avail themselves of its products without going through the hassle of setting up hardware or acquiring experienced personnel.
The most popular types of software as a service include:
Collaboration tools

Customer relationship management (CRM)

Human resources management systems (HRMS)

Marketing automation tools, help desk solutions

Payroll services

And many more
A popular example of a SaaS application is Office 365, which allows users to access Microsoft Office products from any device connected to the internet.
Analysts both from the business and on the tech side speculate that this type of enterprise model may prove to be more profitable for the next decade as the push to move everything to the cloud gets stronger and stronger.
Before starting, it's important to note that valuations of SaaS companies can be very high, which means that returns can be underwhelming — even if the underlying company has a consistently solid performance.
Ready to build your portfolio? With Public.com you can follow other investors, discover companies that are inline with your beliefs, and invest into stocks and crypto with very little money! What are you waiting for? Check out Public Now!
4 Best SaaS Stocks to Buy
Each software company in the SaaS sector provides different kinds of services, but some are much more notable than others.
Here are some of the best SaaS stocks to buy now.
Dropbox, Inc. (NASDAQ: DBX)
Dropbox, Inc. is a software company that enables online collaboration through its cloud storage, file synchronization, and backup services.
Its product enables users to upload files to the company's cloud servers smoothly.
Additionally, Dropbox offers subscription-based services to give users access to more premium features unavailable to regular users.
Throughout the years, the company has grown to have hundreds of millions of users from different countries worldwide.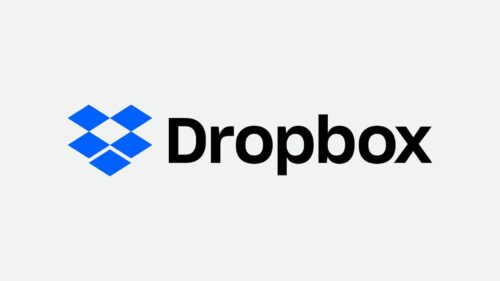 Amazon.com, Inc. (NASDAQ: AMZN)
Amazon.com, Inc. is one of the most recognizable SaaS stocks mentioned in our list.
Amazon is a top contender for the highest SaaS market cap at around $1.7 trillion.
The company provides cloud service platforms and APIs for its clients through its Amazon Web Service segment, enabling access to virtual machine hosting, file storage, domain name systems, and database hosting with its data centers.
Many users trust Amazon because it takes serious initiatives to protect personal data like credit card information, home addresses, and other sensitive information.
These are just some of the reasons why many investors see Amazon as such an attractive SaaS stock pick.
Microsoft Corporation (NASDAQ: MSFT)
Another recognizable stock for SaaS is Microsoft Corporation.
With a valuation of $2.2 trillion, Microsoft Corporation is a key player in the technology sector.
The company licenses and provides services through Microsoft Office, Microsoft Teams, Office 365, Skype, Outlook, OneDrive, and LinkedIn.
One of its most notable services is Microsoft Azure: a cloud platform enabling users to develop and deploy applications for mobile devices and websites.
Microsoft offers so many services as a SaaS company, making it possible for customers to use one without even realizing it.
The company's current market cap is over an astounding $2.2 trillion.
Adobe Inc. (NASDAQ: ADBE)
Originally called Adobe Systems Inc., the company provides popular software applications, which are enjoyed by casual users and professionals alike.
Previously using a one-time license model, Adobe Inc. has now transitioned to a subscription model, with users paying a monthly fee to gain access to its fleet of production software.
Adobe accomplishes this through its Creative Cloud service, a product that enables users to download its latest flagship software.
Its software includes Photoshop, Premiere, After Effects, Audition, Illustrator, InDesign, and Lightroom.
In addition, Adobe also has e-learning, web conferencing, and document management platforms.


High-Growth SaaS Stocks
The stock market is a fickle creature, and its temperament can change day-to-day based on often unpredictable variables.
Investors can hedge their risk by investing in high-growth SaaS companies, which have seen rapid expansion over the past few years.
Here are some famous examples:
Zoom Video Communications, Inc. (NASDAQ: ZM)
Transitioning to a remote setup has made stocks of Zoom Video Communications, Inc. grow rapidly over the past few years.
The company enables users to communicate through its video conferencing software.
Zoom meetings are ideal for remote work, distance learning, and virtual social gatherings.
Its video conferencing feature is free, but some limitations apply and are only available with its paid subscription plan.
ServiceNow, Inc. (NYSE: NOW)
ServiceNow, Inc. is a company that provides cloud solutions for different business needs.
Through its cloud platform, users can have access to workflow automation, AI, machine learning, analytics, electronic cataloging, encryption, and collaboration tools.
Crypto Alert
I'm A One Percenter
It doesn't matter if you have $500 or $5 million.
Here's what I recommend you do with your money right now.
ATTENTION: The following video is a serious financial warning from one of America's richest men. He believes this event will make the rich even richer while financially affecting countless others and fan the flames of social protest.
It's free to watch and by doing so I believe you'll be ahead of everyone else struggling to understand what is really going on. I hope you take advantage of this opportunity!
Click Here For All Of The Details
We earn a commission if you click this link and make a purchase at no additional cost to you.
The company's clients come from various industries like healthcare, financial services, telecommunications, manufacturing, or national governments.
Because of its platform, many analysts and experts have considered ServiceNow, Inc. to be one of the most innovative software companies — proven by its constant growth in the past five years.
Through its growing partnership with Microsoft, ServiceNow has bolstered its portfolio of services for the hybrid workforce.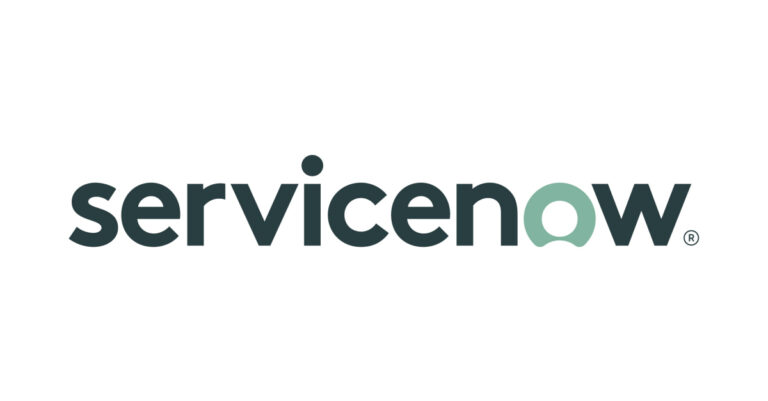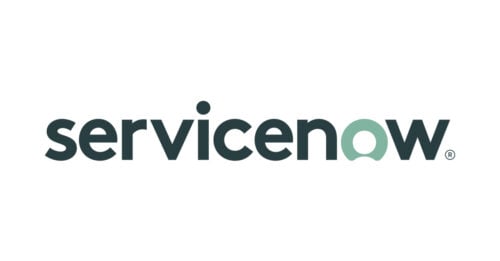 Salesforce.com, Inc. (NYSE: CRM)
Salesforce.com, Inc. provides cloud-based solutions geared towards enterprise use.
Its enterprise-grade solutions include customer relationship management services, task management, collaboration tools through social media, analytical tools, marketing services, and notification tools.
Salesforce.com has also made numerous acquisitions throughout the years.
A notable example of the company's purchases is Slack — a workplace communication platform created by Slack Technologies.
Salesforce.com's current customers range over 150,000, with partners including Saggezza and IBM.
Splunk Inc. (NASDAQ: SPLK)
Splunk Inc. provides cloud-based software that lets users search, monitor, and analyze machine-generated data.
With its proprietary technology, Splunk Platform clients can create analytics, metrics, and indexes to help with business decisions and operations.
The company also has different segments like Splunk Security, Splunk Observability Solutions, and Splunk IT Solutions.
During the second quarter, Splunk's annual recurring revenue grew 37%.


Monday.Com Ltd (NASDAQ: MNDY)
Monday.com is a software that allows companies to create custom applications and business management programs through a cloud-based platform.
Currently, more than 127,000 customers across 190 countries rely on this software.
Monday.com's stock rose as much as 48% in its first month of trading after debuting at over $170 per share.
In August 2021, its shares rose by 71.4%, as reported by S&P Global Market Intelligence.
Several analyst firms maintained positive ratings and raised price targets on Monday.com's stock following its better-than-expected second-quarter financial results.
Zendesk Inc (NYSE: ZEN)
Zendesk is a CRM company that focuses on improving customer relationships.
Before going public in 2014, it acquired $86 million in venture capital.
Among the company's products is Zendesk Support, a system that allows businesses to track, prioritize, and resolve their customer support issues.
Zendesk has seen its revenue grow at a rate of 28% per year for the last five years.
During the most recent trading session, its shares closed at $122.01.
SaaS Penny Stocks
With the influx of technology in our everyday lives, it is no surprise that software-as-a-service companies are making billions of dollars.
SaaS penny stocks offer investors another avenue for investment and provide an opportunity to make some money off this growing trend.
Below are some SaaS stocks that are worth considering.
Goldspot Discoveries Corp. (TSXV: SPOT)
Goldspot Discoveries Corp. provides services to improve business insights, like many other software companies.
However, it uses artificial intelligence and machine learning technologies to help find economic opportunities, specifically in the mining industry.
Goldspot uses LithoLens, its own imaging technology, to automatically study core images and develop new and accurate geological data.
Using these data, its clients can make better decisions regarding mineral deposits, geological modeling, and mining exploration.
In August 2021, Goldspot announced that it had entered into a definitive agreement to acquire Geotic Inc., a Quebec-based developer of mining industry software.


Urbanimmersive Inc. (OTCMKTS: UBMRF)
Urbanimmersive Inc. is a company providing business solutions for 3D content development.
In particular, the company offers software services for 3D property modeling.
Through Urbanimmersive's technology, customers can create dynamic 3D tours, experiences, and floor plans.
Its tools include UiMeet3D, Immersive 3D Tour, and UiTags — all suited to different customer needs and preferences.
Customers of Urbanimmersive Inc. only need to follow the simple instructions provided, and they'll receive a tailored 3D environment.
Verb Technology Company Inc (NASDAQ: VERB)
Verb Technology Company, Inc. is engaged in developing SaaS applications for companies worldwide.
In addition to offering fully integrated suites and standalone options, the company's applications are available on desktop and mobile.
Verb serves the needs of professional associations, educational institutions, brands, insurance companies, real estate firms, home security companies, non-profit organizations, healthcare providers, and emerging CBD companies.
According to Verb, its SaaS revenue increased 26% year over year and 10% compared to the last quarter.
In August 2021, Verb announced its appointment of Truist Securities, Inc. to advise its growth strategy through acquisition.
Luokung Technology Corp (NASDAQ: LKCO)
With its subsidiaries, Luokung Technology Corp. offers a variety of location-based services and mobile applications for long-distance travelers in China.
In September 2021, the company signed an agreement with Microsoft to launch services related to autonomous driving.
Record revenue of $37.8 million has been achieved by Luokung for the first half of 2021, compared to the $7.3 million during the same period last year.
With the advent of 5G, the company has also partnered with Jiangsu Dianyu Information Technology Co., Ltd. to provide commercial big data solutions.
SaaS Stocks: Honorable Mentions
Though these companies didn't make it on our list, we wanted to add a few more honorable mentions of exceptional SaaS stocks to keep an eye on.
The Trade Desk stock – Advertising solutions

DocuSign stock –

Electronic agreements solutions

Shopify stock –

e-commerce solutions

Coupa Software – Business spend management solutions
Stock Advice That Beats The Market!
Stock Advisor's recommendations
have beaten the market over the past 19 years. Tired of picking losers?
Stock Dork readers can join for only $99 a year!
Check out Stock Advisor today!
Should You Buy SaaS Stocks?
SaaS companies provide valuable services to consumers today.
Famous platforms like Netflix are built with the help of these companies.
As the world becomes more and more reliant on technology, SaaS will become increasingly important in the years to come.
With this, we can expect to see good revenue growth within the industry.
Today, there are many well-known SaaS companies with a high market capitalization, as well as risky but potentially lucrative SaaS stocks.
Nevertheless, you should still perform due diligence and research before choosing a particular SaaS stock to include in your portfolio.
SaaS Stocks: Final Thoughts
Stocks of SaaS companies indeed offer value to an investor willing to dedicate time to due diligence.
These corporations provide their partners and customers with a lot of flexibility, which leads to rapid progress in the tech industry.
Individual clients and businesses alike can now rely on software service providers to achieve success and potential revenue growth instead of setting up applications, hardware, space, and personnel themselves.
Indeed, several analysts, investors, and experts have been following various SaaS stocks as more uses for their solutions arise, especially in the wake of the COVID-19 pandemic.
SaaS allows productivity and collaboration through platforms that have never been quite as accessible before.
As an investor, if you can see the potential SaaS stocks hold for the different markets they can reach, then adding them to your portfolio could be a good fit.
However, as with any stock market investment, doing your research beforehand is crucial to finding the right SaaS stock.