The tax advantages and dividend yield offered by Master Limited Partnerships (MLPs) make them an attractive vehicle for income investors. But with so many options, what are the best MLP stocks to buy now? Let's break it down and find out if any of them fit your personalized strategy.
Best MLP Stocks
Enterprise Products Partners LP (NYSE: EPD)
Enterprise is a midstream natural gas and crude oil pipeline company. Midstream companies manage transportation, storage facilities, and wholesale of refined petroleum products.
EPD is the biggest midstream MLP in the market, with a capitalization of $51 billion. The company owns over 50,000 miles of crude oil and natural gas pipelines and 18 fractionation facilities.
Enterprise Products Partners focuses on Natural Gas Liquids (NGLs), which make up most of its revenue.
Natural Gas has recently taken center stage as the conflict in Ukraine has driven European nations to purchase American gas. The move has increased gas prices, which the MLP could benefit from.

The stock made an all-time high back in 2014 but has failed to retake it ever since. But overall, it has yielded a positive return of more than 500% since its inception in the late 90s, without considering dividend income.
Its generous dividend might be one of the most compelling incentives shareholders can take advantage of. The company pays an annual dividend yield of 8.07, which could get even higher.
EPD has raised its dividend consecutively for 24 years.
If the company increases its dividend one more time, it will qualify to be considered a dividend aristocrat—a prestigious dividend investment criterion. An opportunity that the company will probably seek to capture.
Cheniere Energy Partners LP (NYSEAMERICAN: CQP)
Cheniere Energy Partners is also involved in the natural gas and energy sector at a midstream level. The MLP was formed by Cheniere Energy (LNG), a Liquefied Natural Gas company, to develop the Sabine Pass LNG terminal in Louisiana.
The MLP earns a fee for liquifying natural gas for customers; its long-term contracts allow it to earn a steady income.
In Europe, Natural Gas Liquids play a vital role in alleviating the energy crisis caused by the war in Ukraine.
Liquified gas can be transported long distances without requiring natural gas pipelines, making it an excellent substitute for Russian energy.
Natural gas represents about 26% of the EU's energy consumption.
Since the beginning of 2022, the union has imported close to 98 billion cubic meters (BCM) of LNG. This represents an increase of more than 150% from the previous year.
Much of the LNG heading to Europe this past year came from the United States, and Cheniere is the largest US LNG exporter. The company shipped over 70% of its production to Europe in 2022.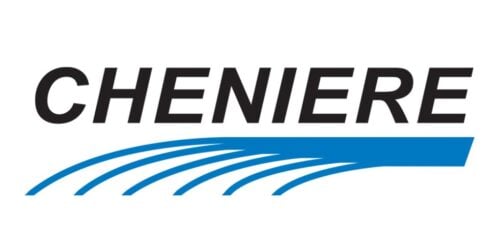 It's then no surprise that Cheniere Energy Partners reported outstanding third-quarter results. Revenue came in at nearly $5 billion, 114% up YOY, beating most analyst expectations.
Cheniere Energy (LNG) also reported a surge of 177% YOY, primarily due to liquid natural gas sales.
However, gas prices have cooled with winter, as the EU has topped out its LNG reserves ahead of time.
But while the initial euphoria could be coming to an end, it's possible that LNG could still have some growth room ahead. Demand for liquid gas is projected to grow at a CARG of 4% through 2035.
Another fact that caught our eye about Cheniere Energy Partners is its percentage of ownership.
The company has nearly 50% insider ownership and 46% institutional ownership. The high institutional ownership could be a good sign for its future success.
CQP has been on an uptrend since its 2008 bottom; it has delivered over 1,500% shareholder returns.
Like most MLPs, the company also offers a compelling dividend yield of 5.28%.
Brookfield Property Partners (NASDAQ: BPYPP)
Brookfield Asset Management (BAM) is a leading Canadian asset manager that formed the Brookfield Property Partners MLP.
Brookfield Asset Management uses BPYPP to invest in real estate around the globe.
Brookfield Property Partners' portfolio comprises office buildings and best-in-class retail spaces. Although, it also invests in other types of real estate in smaller amounts.
The continued rental income sets the perfect stage for a compelling dividend yield, and BPYPP offers it. The MLP pays investors 10.40% annually, a rate slightly higher than the average yearly stock market return of 10%.
If real estate investments with tax advantages and a high dividend yield ring a bell, they should.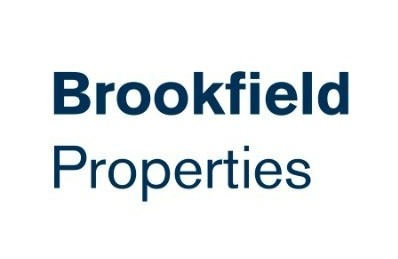 Real estate MLPs share parallels with a similar investment vehicle, a Real Estate Investment Trust (REIT).
MLPs share some similarities with REITs, but they are not to be confused with each other as, fundamentally, they are different.
Investors in REITs own shares of a corporation, whereas those in MLPs own units in a partnership.
The MLP launched in 2019 and has since had a very volatile price history. Its low market capitalization of only $114 million could partly be at fault for the wild price swings.
The stock is down slightly over 40% since its August 2021 high. A steep decline that's likely been fueled by the larger market sentiment.
Brookfield Infrastructure Partners L.P. (NYSE: BIP)
Brookfield Asset Management also created BIP. In this case, the MLP was forged to operate a portfolio of infrastructure assets across multiple sectors.
Brookfield Infrastructure Partners is one of the largest owners and operators of critical global infrastructure.
BIP operates in some sectors, including utilities, transportation, energy, and data. Its diversified approach and $20 billion market cap make it a less volatile investment than its property relative.
The broad diversification into multiple sectors makes the giant less susceptible to industry setbacks.

BIP has had a good run, up nearly 800% from its 2008 bottom. However, the stock has fallen with the rest of the market and is now more than 30% from its May 2022 peak.
The limited partnership pays a dividend yield of 4.65%, which is better than most stocks, yet it lags behind other MLPs.
Although the dividend falls short of its peers, the company has announced a dividend growth target distribution of 5-9%
One of the disadvantages of this MLP could be its P/E ratio, which could be considered high at 89.31x.
BIP's earnings came in mixed as the company reported a YOY rise in revenue of 23% but failed to meet the analyst's EPS.
Western Midstream Partners LP (NYSE: WES)
Western Midstream Partners is our third midstream service provider on the list.
Anadarko Petroleum formed the MLP to own and operate infrastructure that supported their growth.
Occidental Petroleum Corporation (OXY) acquired Anadarko Petroleum for $38 billion in 2019. Effectively delisting the company and absorbing its assets.
Its parent company relies heavily on the MLP since WES is responsible for building drilled wells infrastructure. That makes the limited partnership highly reliant on the growth and performance of OXY.
WES is also engaged in midstream activities for both the natural gas and crude oil sector, including ownership of several long-haul pipelines.
The stock has been on a continuous uptrend since its pandemic bottom in 2020, returning investors over 1,000% during that period.
While those returns might appear compelling at first sight, the long-term chart tells a different story.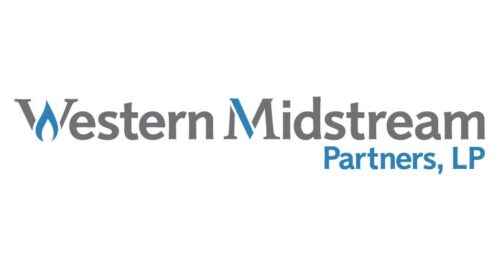 WES is close to 10% below its inception price, meaning it has overall returned a negative yield.
Although some analysts might consider the stock a fair value given its 9x P/E ratio.
The company missed EPS on its third-quarter earnings, but its generally did well compared to the same quarter last year.
Revenue came in at $837 million, up nearly 10% YOY. Net income also came in higher at $259 million, which is nearly 4% up YOY.
Its parent company OXY also reported considerable growth in the same period last year. Revenue came in at $9.39 billion, nearly 40% higher than the previous year.
Net income exceeded expectations also, coming in 231% higher YOY at $2.7 billion.
Limited partnerships are well known for their cash distributions, and WES is no exception. Shareholders are expected to earn an annual dividend of 8.13% for holding the stock.
Brookfield Renewable Partners LP (NYSE: BEP)
As if two MLPs from Brookfield weren't enough, our last spot on the list goes to a third one.
As its name suggests, Brookfield Renewable Partners is an entity created by Brookfield to hold assets in the renewable energy sector.
The MLP focuses mainly on hydroelectric power, which it sells under long-term contracts.
These contracts allow the MLP to secure safe long-term income. Hydroelectric power is generally considered a stable cash flow investment, a potentially good fit for an MLP.
The limited partnership owns 220 hydropower facilities across North America, the United States, and South America.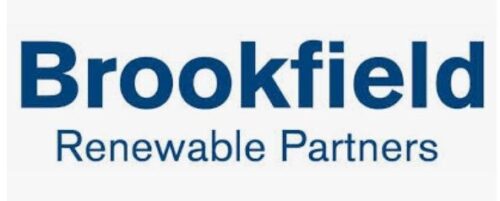 The hydroelectric power market size is projected to grow at a CAGR of 5% through 2030. This data reflects the possibility that stable growth could accompany a stable dividend.
Recently, BEP announced its intention to increase its current dividend between 5% and 9% annually. Currently, the company offers investors a dividend yield of 4.54%.
Brookfield Renewable Energy reported mixed earnings for the third quarter of 2022. The MLP recorded a 14% increase in revenue.
Additionally, the company's operating income increased by 38% to $318 million.
Although revenues increased, BEP missed out on YOY net income despite higher revenues.
Are MLP Stocks a Good Investment?
Master Limited Partnerships (MLPs) could form part of a sound cashflow investment strategy due to their excellent dividend yields and tax advantages.
Income investors looking for a steady cash flow could use the investment vehicle as part of a diversified portfolio strategy.
MLPs are business ventures in the form of publicly-traded limited partnerships. They combine the tax benefits of private partnerships with the liquidity of a publicly traded company.
Income investors can benefit from this asset class in two key ways—potential high cash distributions and tax advantages.
There are numerous tax advantages to forming and investing in Master Limited Partnerships. For starters, they don't pay federal income taxes.
Additionally, most cash distributions are treated as a return of capital rather than actual qualifying income. Essentially returning the money you invested and not having to pay income tax on the distribution.
This advantageous tax structure allows investors to defer taxes until they sell the MLP. However, investors should consult a tax professional before investing.
Typically dividends over 3% are seen as unsustainable for companies, but that is not the case with most MLPs.
Over the last decade, MLPs have had an average dividend yield of 8%, a much higher return than most established companies.
MLPs have historically focused on income generation rather than growth, which is why some analysts consider them a lower-risk long-term investment.
An MLP strategy could deliver low but steady income.
Of course, no investment vehicle is ever completely safe. Investors looking to purchase MLPs should do their due diligence before purchasing.
Over 80% of all market MLPs operate within the natural resources and energy sector. It's been a good year for MLPs operating in the sector since crude oil has been one of the few winners of 2022.
The trend could continue into next year, but there is a lot of risk around it, including a push for clean energy and the security threat in Europe.
Now that you know more about Master Limited Partnerships, you might consider adding one (or more) to your portfolio.
You might also like: