Medical imaging plays a considerable role in diagnosing and treating health problems. With new technologies on the rise, right now appears to be the perfect time to get involved. But what are the best medical imaging stocks to buy right now? We've looked into six of them just for you.
Best Medical Imaging Stocks
General Electric (NYSE: GE)
General Electric has its hand in many niches, so it's no surprise to see it among medical imaging stocks. It was founded in 1892 by Thomas Edison and J.P. Morgan, among others.
Current sectors include energy, jet engines, electronics, appliances, and more.
Initially dealing in electricity and materials science, the company worked on electrical equipment for x-rays before the turn of the 20th century.
Today, GE offers a line of products to aid in diagnosing and treating patients.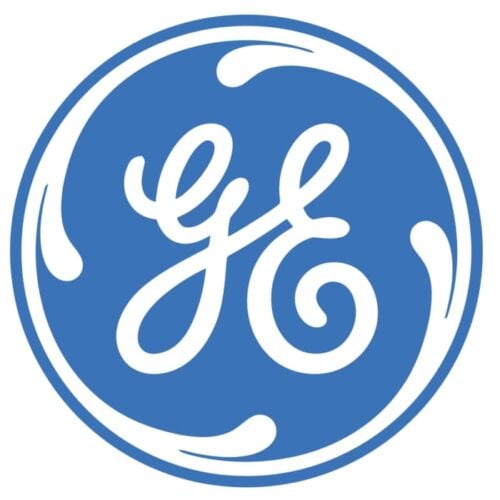 Its healthcare team continues to discover ways to innovate and improve designs for better outcomes and increased efficiency.
Some of the company's products include computed tomography (CT), magnetic resonance imaging (MRI), digital mammography, and ultrasound.
There's also a software suite available for the interpretation of images.
GE stock has had a bit of a rollercoaster year, currently down 15% from January. However, this drop isn't far off from the overall market for the year.
The company has many strong sectors, such as aerospace and power generation. Areas that did suffer appear to have fallen victim to supply chain issues above all else.
There's a substantial potential upside for GE stock, and 2023 looks promising. Now could be an excellent opportunity to buy at a slight dip before numbers turn around.
Butterfly Network (NYSE: BFLY)
Butterfly Network looks to take healthcare in a whole new direction. The company is all about making medical imaging products available to the world at large.
Most of the world lacks access to medical imaging, and a single scan carries the potential to save a life.
Butterfly Network saw a solution, putting ultrasound on a chip and creating the first handheld imaging device. This device uses a combination of semiconductors, artificial intelligence, and the cloud to keep costs down.
Medical teams can view results from any smartphone or tablet.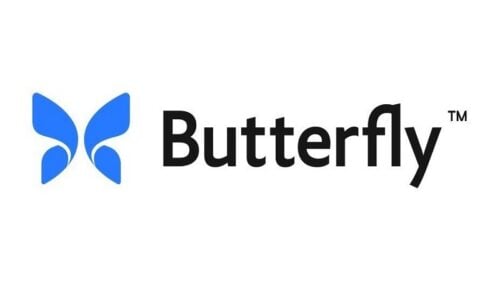 To do its part, Butterfly Network even donates one device to a global health organization for every three purchased. Shares of BFLY stock only went public in February 2021 with the help of a SPAC.
After cresting at $25 per share, prices have decreased significantly as investors feel out the business.
Even so, the company is on track to surpass revenue numbers from 2021 by a wide margin. With no other manufacturer contributing to the space, Butterfly Network could win big.
Now, in the penny stock range, it stands to reason that prices will climb again. Analysts paint a price target close to $6, leading to giant gains if the assessment pans out.
Hologic (NASDAQ: HOLX)
Hologic develops and manufactures premium medical diagnostic imaging products tailored to the healthcare needs of women.
Its digital imaging capabilities cover general radiography along with machines for mammography. These devices make it possible to detect, diagnose, and treat illnesses faster than ever before.
The company also produces collection devices and kits for performing various tests. With over 35 years in the industry, Hologic has a presence in over 30 countries around the globe.

Hologic has over 3,000 patents for all the new designs and innovations it has been a part of.
Despite a lackluster year for the overall market, Hologic stock is up slightly year to date. Shares have jumped over 3,000% since inception in the early 90s and have historically followed a nice rising curve.
The medical imaging manufacturer regularly sees quarterly revenues exceeding $1 billion, beating targets for 2022.
HOLX stock appears to remain a solid buy for the long term considering its share price history.
Lantheus Holdings Inc (NASDAQ: LNTH)
For more than 60 years, Lantheus has played a significant role in medical diagnostic imaging services.
While not responsible for medical imaging equipment outright, it creates several products designed to enhance the quality of scans.
These dyes and solutions can amplify traditional images, providing a clearer assessment of what's happening inside a patient. Currently, the company employs artificial intelligence solutions to help clinicians locate and battle diseases.
It also has several products at various stages in the pipeline to address new and unmet needs. Lantheus underwent some acquisitions before becoming part of a private equity firm in the early 2000s.

The company eventually went public in 2015, launching an IPO at $6 per share. Share prices gradually grew over the next several years, entering 2022 at roughly $30.
However, a spike at the beginning of the year sent values up as high as $80. Even though prices have decreased slightly since then, Lantheus continues to post favorable financial numbers.
Revenue throughout 2022 increased more than 100% from what the company brought in during 2021. Earnings per share and net income have also followed suit.
LNTH looks like it could remain a good option going into 2023, and this slight drop could make now the perfect time to buy.
Nvidia Corporation (NASDAQ: NVDA)
Nvidia is perhaps best known for its presence in the gaming market. The company produces graphics cards and gaming laptops to handle the most demanding games.
Much of Nvidia's current focus resides with artificial intelligence, an area in which it continues to branch out. Its AI platform has caught the attention of healthcare companies looking to employ tech for medical imaging.
These AI applications help multiple systems work together to share data and create clinical workflows.

Everything Nvidia brings to the table is customizable, allowing for use in everything from ultrasound to endoscopy. Nvidia also has a hand in several healthcare startups looking to carve their own place in the market.
Share prices have admittedly not been moving in the right direction throughout 2022, but this trend already appears to be reversing.
Through its behind-the-scenes actions, Nvidia is perfectly placing itself to profit in the near future. Increased involvement in healthcare is just one way the company stays relevant on the global stage.
Should it overcome a slowed computer market, Nvidia could be a great investment.
Intuitive Surgical, Inc. (NASDAQ: ISRG)
Intuitive Surgical builds advanced robotic systems with the ability to perform minimally invasive procedures.
The company has over 25 years of experience in the field and remains one of the pioneers of robot-assisted surgery. Its systems also allow surgeons to access difficult-to-reach areas of the body for biopsies.
To date, over 10 million procedures have taken place with Intuitive's da Vinci systems in 70 countries. In addition to robotic systems, Intuitive Surgical also deploys its Iris system for enhanced visualization of target areas.
Using data from CT imaging, these scans create a three-dimensional model of a patient's anatomy for careful review.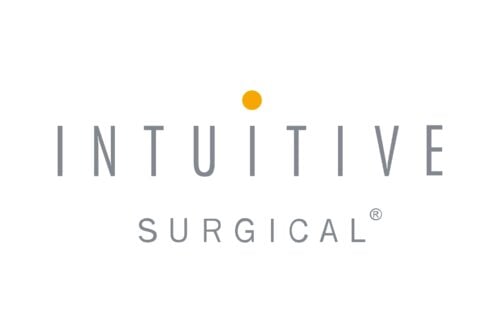 During the procedure, the Iris system marries with da Vinci for further assessment in the operating room. ISRG stock recovered nicely from slows due to the Covid virus but has fallen slightly during 2022.
An uptick in robot-assisted surgeries plays right into the company's wheelhouse. Intuitive Surgical expects to see a boost in income as a result.
Revenue numbers remain up for 2022, seeing an average of 10% growth throughout the year. The company claims to have its rising overhead under control, which should help the bottom line.
All in all, we could be looking at an opportune time to pick up some shares of Intuitive Surgical stock.
Related: Top 5 Robotics Penny Stocks To Buy Now
Are Medical Imaging Stocks a Good Investment?
Medical imaging stocks have the potential to be an excellent investment now and beyond.
Healthcare, in general, is a solid defensive play, as people will always need medical treatment. Companies in this industry typically bring in steady, constant returns no matter the shape of the current market.
If you choose to add any healthcare stock to your portfolio, it is often best played for the long term.
Where the FDA can wreak havoc on pharmaceutical companies, those providing medical diagnostic imaging services should remain unfazed.
Many imaging devices are tried and true methods for patient analysis, but this isn't the case across the board. New or innovative technologies can be a huge hit but can just as easily fall by the wayside if issues arise.
You'll have to hedge your bets on which area appeals most to you. We feel the companies on this list have the potential to see big gains, but there are no certainties with the stock market.
Like any other investment, spend time researching a company before making any trades.
You might also like:
The 12 Best Medical Stocks Under 10 Dollars
The 6 Best Medical Stocks Under 20 Dollars To Buy Now
The 9 Best Healthcare Penny Stocks To Buy Now
Healthcare Stocks: How to Buy the Medical Sector in 2023
Medical Imaging Stocks FAQs
What is the future of medical imaging?
Medical imaging looks more and more to artificial intelligence and machine learning in its designs. Companies moving in this direction now could see profits and share price benefits.
Is medical imaging profitable?
Medical imaging has a market size of over $19 billion. A majority of the companies involved in this sector do see frequent profits.
What is the latest imaging technology?
Augmented reality is rising, creating three-dimensional images for medical specialists to review. AI and ML are also becoming commonplace.
What is the most commonly used medical imaging?
The x-ray remains the most commonly used medical imaging technique despite being around the longest. While many other technologies have arisen, x-rays still play a major part in assessment and diagnosis.
Why invest in the healthcare sector now?
People will always get sick, making healthcare a necessity. Because of this, many healthcare stock options see steady, constant returns over time.