Fertilizers represent a crucial part of the global agriculture industry. Without them, farmers won't be able to grow crops, which will ultimately impact our global food supply. And with that said, here's a look at the 11 best fertilizer stocks you can buy now.
Best Fertilizer Stocks
CF Industries Holdings, Inc (NYSE: CF)
With factories in the United Kingdom, the United States, the Netherlands, and Canada, CF Industries Holdings is one of the largest fertilizer manufacturers in the world.
Based out of Illinois, this fertilizer giant is focused on manufacturing and selling hydrogen and nitrogen products used in emissions abatement, fertilizers, and energy, among other uses.
The company recently announced a partnership with Exxon to capture and store two million tons of exhaust from its manufacturing plant in Louisiana.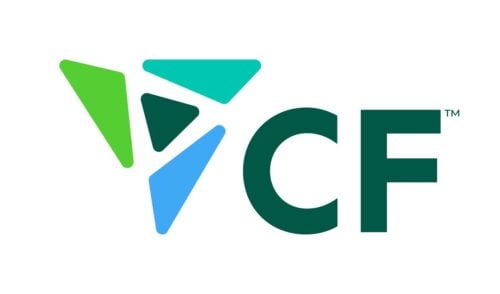 This is excellent news for investors interested in companies that care about the environment.
Looking at its financials, CF Industries has experienced steady growth in its dividends over the last three years by 7.7% CAGR.
On November 2nd, CF reported a 114% net sales increase for the initial nine months of 2022 compared with the previous year.
Net earnings have also risen as of Q3, and the projected share price is $116. As of Q3 65 hedge funds are reportedly bullish on CF industries. This number was 52 in Q2.
Nutrien Ltd (NYSE: NTR)
Based out of Saskatoon, Canada, Nutrien Ltd is a top potash manufacturer selling agricultural commodities such as phosphate, nitrogen, and sulfate.
The company has operations stretching from North and South America to Australia.
Nutrien Ltd can distribute 27 million tons of nitrogen, potash, phosphate, and sulfate products to assist its global clients in food production.
It has an annual dividend of $1.92 per share, and over the last three years, NTR has reported growth in its dividend payouts with a 3.3% CAGR.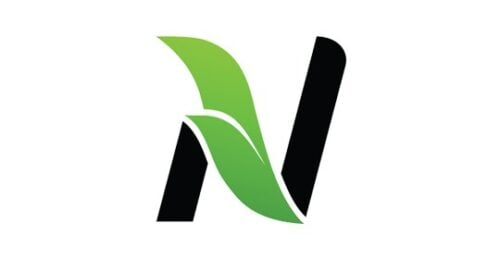 In July, NTR acquired the Brazillian company Casa do Adubo S.A. increasing its footprint in Brazil from five to 13 states.
With this acquisition, NTR is expected to exceed its adjusted EBITDA in Brazil of $100 million in 2023.
In Q3, NTR reported a 35.9% year-to-year sales increase bringing the number to $8.19 billion. Its earnings also reported a 118% year-to-year increase to $1.58 billion.
Analysts forecast a further rise in NTR's revenue and EPS by 8.1% and 12.3% year to year, to $7.64 and $2.77 billion, respectively.
Over the last year, the stock has grown by 5.3% and is currently trading at $73.33.
Corteva, Inc. (NYSE: CTVA)
With its headquarters in Indiana, Corteva Inc is an agricultural company versed in crop and seed protection.
The company operates in various regions, including the Middle East, Africa, Canada, the United States, Asia Pacific, Europe, and Latin America.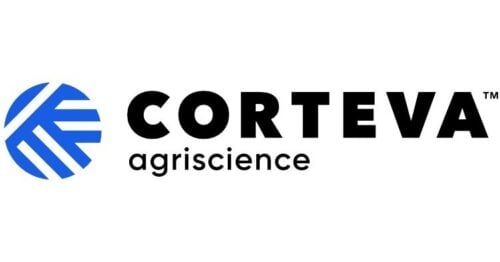 Corteva is centered on agri-science, and in 2021, it was reported to have over 150 research and development facilities, with over 65 active ingredients, and operating in 140 countries.
In November, the company reported a revenue of $2.78 billion, up 17.3% year-to-year, beating analysts' expectations by about $200 million.
Based on Corteva's current dividend yield, investors can expect $0.15 per share in December.
The Mosaic Company (NYSE: MOS)
With a global customer base in over 36 countries, the Mosaic company is based out of Florida and is focused on producing and selling potash crop nutrients and phosphate.
Mosaic is one of the world's largest producers and distributors of phosphate-based crop nutrients and helps meet the global demand for fuel, fiber, food, and infrastructure.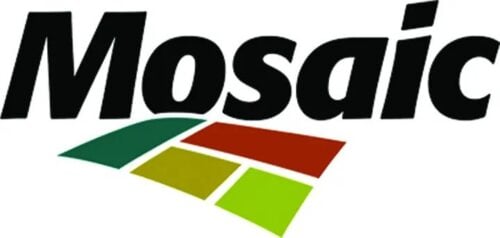 Over the last three years, MOS dividend payouts have increased by 47.6% CAGR, with a reported annual dividend per share at $0.80.
In Q3, it recorded a 56.5% increase in sales year-to-year, making up $5.34 billion.
Its net earnings also experienced a growth of 126.3% year-to-year, bringing it to $841.70 million. The stock has a 15.4% year-to-date growth closing its last trading session at $45.34.
FMC Corporation (NYSE: FMC)
Founded in 1833 and based out of Philadelphia, Pennsylvania, FMC Corporation is an agri-science company focused on pest control, plant health, crop protection, and turf management.
With heavy investments in development, FMC has a vast range of pest and weed control products, including its fertilizers.

In Q3, FMC beat market estimates by $0.12 for its EPS and $50 million for revenue reporting an EPS of $1.23 and a $1.38 billion revenue.
Looking at the entire year of 2022, FMC has adjusted its revenue projections from $5.6 to 5.8 billion, which portrays a 13% mid-range growth compared to 2021.
CVR Partners LP (NYSE: UAN)
With its headquarters in Sugar Land, Texas, CVR Partners LP is a United States-based company that manufactures nitrogen-based fertilizers.
It has two primary products – ammonia and urea ammonium nitrate (UAN), a nitrogen-based fertilizer.
CVR Partners is a subsidiary of CVR Energy, Inc., a holding company that also refines nitrogen fertilizers.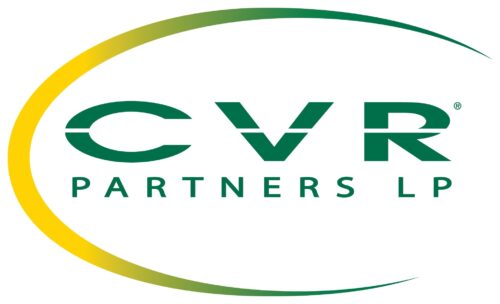 The company's products are primarily sold to agricultural and industrial customers in the United States and Canada.
The agricultural chemicals industry is expected to be bullish with the current environmental atmosphere. CVR reported $813 million of revenue in the last 12 months ending in November 2022, representing a 31.1% profit margin.
Year to date, CVR's share price has risen by 54%, and trading sessions closed on December 26 at $100.69.
Compass Minerals International Inc (NYSE: CMP)
Compass Minerals International, Inc. (CMP) is a global producer of minerals, including salt, sulfur, and magnesium. The company was founded in 1844 and is headquartered in Overland Park, Kansas.
It operates mines and production facilities in the United States, Canada, Brazil, and the United Kingdom.
Its products are used in various industries, including deicing, agriculture, water treatment, and chemical manufacturing.

In November, CMP signed a supply agreement with LG Energy Solutions.
CMP is to supply LG Energy Solutions with battery-grade lithium carbonate and will supply for six years 40% of its phase-I battery-grade lithium carbonate.
It also announced in November a quarterly dividend of $0.15 per share, which is distributable to shareholders on December 20.
Bioceres Crop Solutions Corp (NASDAQ: BIOX)
Bioceres Crop Solutions Corp. (BIOX) is an agricultural biotechnology company that develops and commercializes crop protection and enhancement products.
The company is focused on developing products that help farmers improve crop yields, reduce crop loss, and increase sustainability.
BIOX is based in Rosario, Argentina, and its products are sold in Latin America, North America, and Europe.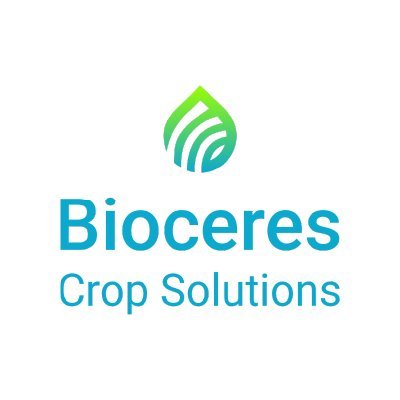 The company's products are used in various crops, including corn, soybeans, wheat, and rice.
Though BIOX is yet to be profitable, analysts are placing a solid buy option on the stock.
Its 2021 earnings were tough to beat; however, revenue increased in 2022 by 44% compared to Q4 2021, while it rose by 62% for the entire year at $319.3 million.
The Andersons Inc (NASDAQ: ANDE)
Listed on NASDAQ, The Andersons, Inc. (ANDE) is a diversified company that operates in several industries, including agriculture, railcar leasing, and ethanol production.
The company was founded in 1947 and is headquartered in Maumee, Ohio.
ANDE's agriculture division is one of the largest grain and ethanol marketing organizations in the United States.
The company also operates a retail chain of stores that sells lawn, garden, and home improvement products. It has a plant nutrients section that manufactures pest control products and fertilizers.
In November, Andersons reported Q3 earnings of $0.50 per share and $4.22 billion in revenue. Andersons' revenue is also reported to have risen by 40.7% year-to-year.
In November, Anderson also announced the acquisition of pet food industry food supplier Bridge Ahri Partners.
This deal strengthens Andersons' position in the pet food industry in Canada and the United States.
American Vanguard Corp (NYSE: AVD)
American Vanguard Corporation (AVD) is a specialty chemical company that develops and manufactures products for agricultural, commercial, and consumer markets.
The company was founded in 1969 and is headquartered in Newport Beach, California.
AVD's products include herbicides, insecticides, fungicides for use on crops, turf, and ornamental plants, and rodenticides for pest control.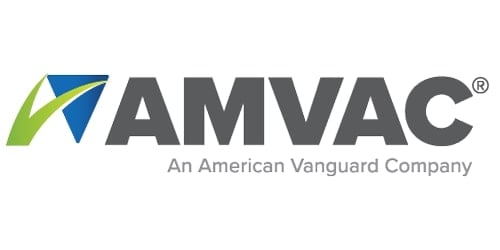 The company's products are sold in the United States and internationally, and it has manufacturing facilities in the United States, Europe, and Asia.
The company was recently registered for using counter insecticide on soybeans in Brazil.
Regarding its financials, American vanguard corporation has a current year-to-date performance of 40.33%. And it has a 12-month price target of $27.50, which is 20% above the current price.
Origin Agritech Limited (NASDAQ: SEED)
Origin Agritech Limited (SEED) is a biotech company that develops and sells genetically modified (GM) seeds for corn and rice in China.
The company was founded in 1997 and is headquartered in Beijing, China.
SEED is a leading provider of GM seeds in China and has a research and development center that focuses on improving crop yield, stress tolerance, and other traits through genetic modification.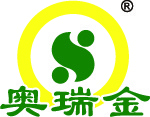 The company's products are sold to farmers in China and internationally.
For investors looking to get in on a fertilizer stock early, Origin Agritech Limited is a great pick, as the stock is currently trading below $10 per share.
In September 2022, the company also introduced some equity indices, FTSE Total Cap Index and FTSE Micro Cap Index.
Are Fertilizer Stocks a Good Investment?
If you're looking to dive into the commodities market, then the fertilizer sector is a great place to invest.
Fertilizers are essential for crop production, and as such, they are widely used in agriculture, horticulture, and landscaping.
As the global population increases, so will the demand for fertilizer, which will drive up fertilizer prices and eventually trigger an uptick in the prices of fertilizer stocks.
Fertilizers are generally not subject to the same volatile price swings as other commodities, such as oil, gold, and silver.
This makes investing in fertilizer stocks a relatively safe bet. The price of fertilizers is mainly driven by changes in supply and demand rather than speculation.
Fertilizer stocks can also provide a steady income stream. Many fertilizer companies pay out regular dividends, which can provide a steady income for investors. Additionally, many fertilizer stocks offer attractive yields.
This means that investors can earn a higher return on their investment than they would with other commodities.
On the downside, fertilizer stocks are highly correlated with other commodity prices. If prices for other commodities drop, fertilizer stocks may also drop in value.
Overall, fertilizer stocks can be an excellent investment for those looking for a steady income stream with less volatility than other commodities.
However, investors should be aware of the risks associated with investing in fertilizer stocks, such as their correlation with other commodities.
You might also like:
The 6 Best Farmland REITs To Buy Now
The 9 Best Biofuel Stocks To Buy Now