Notion is a hip note-taking platform taking the world by storm. Many are wondering – is there a way to pick up some shares of Notion stock? Read on to find out the answer.
Can You Buy Notion Stock?
At this time, Notion Labs is still a privately-owned company. Its shares are not made available to the typical investor.
What's more, Notion Labs has shown no interest in going public at this time.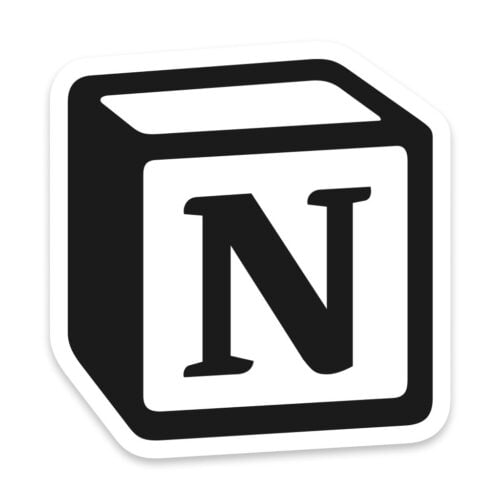 Although it may not be possible to invest through traditional means, there is still a way to get some skin in the game.
About Notion
Notion Labs opened its doors in San Francisco, California, in 2013 and spent its first three years developing its software.
By the time Notion 2.0 dropped in 2018, the product was already becoming a hit. To date, Notion has over 30 million users. The software is an all-in-one workspace where teams can capture all their thoughts in one convenient location.
Companies can use Notion to organize information, take notes, and plan the next big breakthrough. Notion has a lot of flexibility on the outside as well. It works on most web browsers and runs off Android and iOS devices.
Is Notion Making Profit?
Folks can start with Notion's free plan, but the limited feature set will only get someone so far.
To compensate, Notion has three paid service tiers with increasing levels of task management tools. With over 30 million users, you can bet that at least some have signed up for a paid subscription.
The crew at Notion have already tweaked these price points a few times since launch, driving profits further.
Word on the street is revenue for 2022 is over $43.5 million. This is a $10 million jump from 2021 and $30 million more than 2020 numbers.
How Much Is Notion Worth?
Notion has seen incredible success in its short time under the sun. Its current valuation sits higher than $10 billion.
Why Is Notion Valued So High?
We can't ignore the fact that Notion simply created a successful product. The all-in-one workplace has caught the eye of people and businesses alike.
Launched only four years ago, Notion 2.0 already has more than 30 million users.
The company is making a lot of strategic plays as well. Key acquisitions allow Notion to stay fresh and add new project management tools into the mix.
It didn't hurt that Notion became a hit on TikTok, either. Teens and young adults seemingly can't get enough of the software, even though they weren't the original target audience.
Is Notion Owned by Microsoft or Google?
Neither Microsoft nor Google owns even a piece of Notion software. It was founded in 2013 by a team wanting to blend everyday work apps into an all-in-one workspace.
Notion has made a few company purchases since inception but does not appear interested in being sold at this time.
Is Notion a Unicorn?
Notion is still a privately held startup showing a ton of promise.
Thanks to its $10 billion valuation, Notion has joined the unicorn club. It achieved unicorn status in 2020 and has grown more since.
There's no way to grab Notion stock out on one of the exchanges yet. The good news is that all hope is not lost.
How to Buy Notion Stock
EquityZen, a marketplace for shares of proven pre-IPO tech companies, could hook you up. You must create an EquityZen account to buy or sell on the platform.
Although you don't need anything special to sign up, only accredited investors can invest in EquityZen's offerings.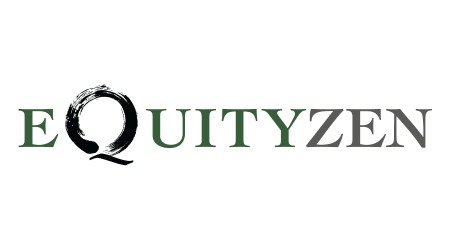 If you invest, you're buying into a fund that owns shares of a private company. You are not buying stock directly.
Still, it's a rare chance to get involved in a company seeing massive growth over such a short timeframe.
Notion Stock Price
Notion has no planned stock price should it go public.
Considering competitors going public in the last few years, that initial listing could be between $25 and $150.
Given Notion's much higher valuation, it would come as no surprise if IPO prices were even higher than that.
Notion Stock Symbol
Notion hasn't discussed a possible stock symbol yet. Some available options are NOT or NOTN, off the software's name.
The team could also consider WORK or NTSP representing work or its note-taking software platform.
Notion Competitors
We can't make investments into Notion yet, and mum's the word on the company going public. Below are some competitors already trading on major exchanges that you can grab shares of now.
Microsoft Corp (NASDAQ: MSFT)
Everyone's familiar with tech giant Microsoft. Among its many applications is OneNote, a software program for taking notes.
Users can quickly jot down thoughts, details, and action items through OneNote.
When finished, it's easy to sync your notes with other devices. It sure beats scribbling down ideas on dirty napkins or sticky notes.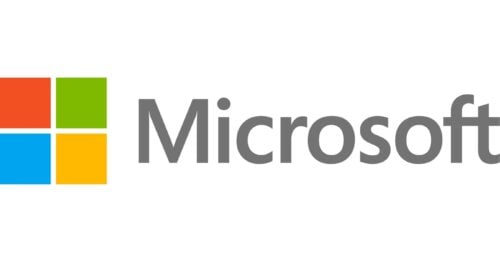 The company includes OneNote as part of its Office suite of products. However, OneNote is available for free to anyone with a Microsoft account. Simply download the program onto a device and start writing.
It goes without saying that OneNote is a small piece of the complete Microsoft picture. The tech corporation creates other software and electronics as well.
Given Microsoft's long history, it's no surprise to see share prices at $250 and counting. Revenue numbers continue to soar, and there's little doubt Microsoft will be around for the long term.
Even though share prices have been trending downward since late 2021, a stock that's up over 250,000% since IPO must have something figured out.
Asana Inc. (NYSE: ASAN)
Asana helps teams stay organized and manage work from one location. The project management tool uses task boxes to categorize company to-dos.
Also headquartered in San Francisco, California, former Facebook execs founded Asana. The namesake application became available toward the end of 2011.
Although the platform didn't explode as fast as Notion, Asana has its share of success. By March 2018, it had an over $1.5 billion valuation, earning itself unicorn status.

The company went public in September 2020 on the New York Stock Exchange. Share prices on opening day were worth $27, although numbers aren't quite as high now.
Unlike Microsoft, Asana is a more budget-friendly option to consider. You can pick up a share for around $15 at present.
Investors may be balking at the stock, but Asana has plenty of room to grow and carve out more space in this niche.
Monday.Com Ltd (NASDAQ: MNDY)
Monday.com connects everything from brainstorming to sales and HR together in one package.
Companies get to pick and choose from Monday.com's suite of tools the components they need. This keeps the platform versatile and accessible to businesses of any size.
The cloud-based system also allows users to create their own applications.
Headquartered in Tal Aviv, Israel, Monday.com was founded in 2012 to address customer needs. Its product went live in 2014 and was met with positive feedback.

In 2019, the company received a $1.9 billion valuation, adding its name to the unicorn list at the time.
Its owners took the company public in June of 2021, with share prices listed at $155 a pop.
Despite significant revenue increases throughout the year, share prices have settled closer to the $120 mark. Analysts are optimistic that those numbers are on the way back up.
Should I Buy Notion Stock if it Goes Public?
Looking at the numbers, Notion appears to be a great investment opportunity if it goes public.
The company is still making headlines four years after its latest product release. Although created for businesses, many of the Gen Z population have also embraced the software.
Thirty million users for such a new platform is unheard of, yet Notion continues to grow daily.
Its valuation far eclipses anything similar platforms like Asana and Monday.com were able to reach. With plenty of room to grow, who knows how high this number could reach before an IPO date.
Notion's owners have big dreams, wanting to become the next Microsoft. Through strategic acquisitions, they're already on their way to building an application like nothing we've ever seen before.
Even with so much clear success, investors need to pay attention to the writing on the wall. Should it ever come, anything can happen between now and a potential IPO date.
Final Thoughts
Notion is an incredibly popular management app making waves within the business world and on social media.
The company has already left countless other platforms in the dust and shows no sign of slowing down. Both its financial and leadership structures appear healthy and in a good place.
There's no word on Notion moving toward an IPO at this time, but anything could happen. I can confidently say we'll keep our eye on the company for the foreseeable future.
You might also like:
Can You Buy Truth Social Stock? Here's How To Invest In Trump's New Social Media Project