Medical stocks offer a lot of promise for 2023 and beyond. Not sure which companies to throw your chips into? This article covers the six best medical stocks under 20 bucks that could be worth investing in.
Best Medical Stocks Under $20
Viatris Inc. (NASDAQ: VTRS)
Viatris is an American medical corporation based out of Pennsylvania.
It was formed thanks to the merger of two pharmaceutical companies, Mylan and Upjohn, in 2020. Mylan has nearly 60 years of experience helping rural communities get the necessary medicines.
Upjohn was Pfizer's off-patent medical division until the merge occurred.
The Viatris name explores the company's three goals – expanding access to medicines, being a trusted healthcare provider, and using innovation to meet patient needs.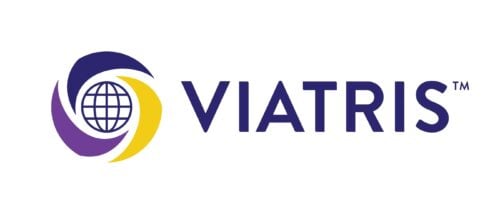 Overall, Viatris has 26 unique brands that help treat various conditions in medically essential areas.
Its products cover everything from prescription drugs to generics to reach a broad audience. This long list of medications helps give Viatris a stable business model.
As certain conditions become more prevalent, Viatris likely has the tools to treat them. The company brought in at least $4 billion in revenue each quarter for the last year and shows no signs of slowing down.
It may not be a short-term stock, but Viatris's long-term potential could be there.
To help investors play the long game, it offers an impressive 4.42% dividend yield.
Ginkgo Bioworks Holdings, Inc. (NYSE: DNA)
Ginkgo Bioworks claims to do biology by design. It was founded in 2009 by a crew of MIT scientists, with Boston still serving as its home.
With a stock ticker DNA, Ginkgo uses genetic code to investigate the possibility of growing new tissue. The company believes in the healing potential of cell self-assembly, self-replication, and self-repair.
This work extends to growing custom organisms to bring new products to life for countless applications. DNA can be programmed to serve specific purposes or perform certain tasks like computer programs.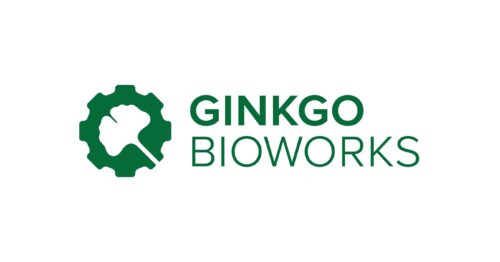 These cells can be used in areas such as food, pharmaceuticals, and even fragrance.
In December, Ginkgo Bioworks launched its enzyme service to push applications into more areas.
Ginkgo saw remarkable revenue growth leading to this year's third quarter, where earnings trailed from the previous year. While expected, the drop put a bit of a damper on otherwise impressive gains.
That said, Ginkgo has a 12-month price target around the $6 mark. It would mean a share price increase of over 200% if it reaches this milestone.
Although in the penny stock range, Ginkgo seems to have the business prowess to succeed.
Related: The 9 Best Biotech Penny Stocks to Buy Now
Medical Properties Trust (NYSE: MPW)
In a slight deviation from other stocks on this list, Medical Properties Trust is a REIT.
Real-estate investment trusts like MPT own and operate buildings in strategic global markets. In Medical Properties Trust's case, these locations are hospitals, behavioral health facilities, and freestanding urgent care clinics.
Medical Properties Trust works with existing operations, providing capital and industry expertise to help medical facilities achieve success.
Long-term growth strategies often include remodeling, expansion, and investments in new technologies. The REIT has 434 properties in its portfolio, spanning ten countries on four continents.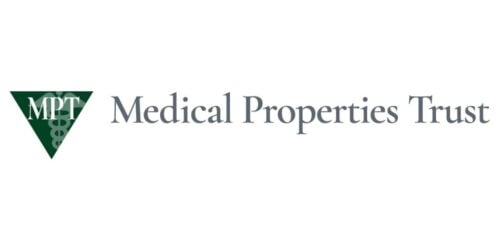 These buildings have a combined 44,000 licensed beds for patient treatment. With a never-ending need for quality care, MPT's buildings will always be in demand.
Its stock has admittedly fallen to a low during 2022, but many investors see this as a reason to buy. REITs, in general, are not fast-growing opportunities, often filling a conservative spot in a stock portfolio.
Required dividends on earnings also work in the investor's favor. In MPT's case, a 10.92% dividend yield is one of the highest in the business.
Related: Do REITs Offer Tax Benefits?
Takeda Pharmaceutical (NYSE: TAK)
Takeda Pharmaceutical is a Japanese pharmaceutical firm headquartered in Tokyo.
The company can trace its roots back to 1781 when Chobei Takeda started selling Japanese and Chinese medicines of the time. Today, Takeda carries the title of the largest pharmaceutical manufacturer in Japan and one of the largest in the US.
It exists in approximately 80 countries worldwide, with the United States as its biggest revenue generator. Current products target several areas, including oncology, gastroenterology, neuroscience, and rare diseases.
Takeda also has an extensive research and development department to discover new and transformative therapies.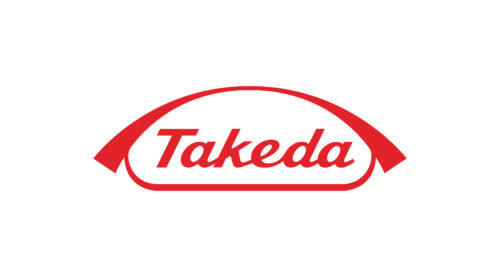 Not to rest on its laurels, Takeda has several medications in the pipeline to address unmet needs.
The company's business success translates well to recent stock performance, seeing substantial increases in the last couple of months. Revenue growth consistently exceeds last year's numbers, quite the feat considering such high numbers.
Even with a profit jump, valuation metrics show that TAK stock may still be undervalued. Its newer medications have been positively received, and demand is still rising for others.
Above all else, a 6.87% dividend is currently up for grabs for anyone with an active investment.
CareDx (NASDAQ: CDNA)
CareDx seeks to improve transplant patient outcomes through innovative and intelligent solutions.
The company's two decades dedicated solely to transplant care have helped CareDx develop a unique eye on the ecosystem. Products and services address transplant needs for the heart, lungs, and kidneys.
Its AlloMap technology for gene expression profiling in the heart is now used by over 90% of transplant centers in the US. Other innovations include AlloSure for determining graft injury and multi-modality testing.
CareDx also manufactures lab equipment specializing in linking donor tissue with receptive hosts.

Recent acquisitions have opened the door for CareDx to develop digital transplant solutions and pharma services to expedite clinical development.
The fall's release of two federal investigations caused investors to turn tail and run. Despite tumbling share prices, CareDx is expected to turn losses around in the near future.
With the number of transplants on the rise, CareDx is in an excellent position to profit. Some of its technologies fulfill a unique need and continue to increase in popularity.
Analysts perceive above-average returns, partly due to the current low standing of CareDx's shares. With a price target in the $36 range, there's potential for nearly 300% gains.
Altimmune Inc. (NASDAQ: ALT)
Altimmune develops therapeutic medications for obesity and liver disease. Founded in 1997, the research team works out of its Maryland location.
The clinical-stage biopharmaceutical company currently has two medications in the pipeline. Its leading drug, Pemvidutide, combats obesity and non-alcoholic steatohepatitis in patients.
Pemvidutide is amidst phase 2 trials, collecting data on 160 subjects. HepTcell is also in phase 2 testing, designed to treat chronic hepatitis B.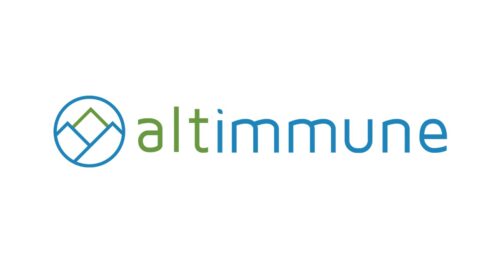 This drug may be the first of its kind to achieve a functional cure for the disease. Both trials are proceeding as planned and expect favorable results in early to mid-2023.
These medications may still have some time before FDA approval, but investors are happy about the company. With everything still in clinical trials, Altimmune does not have any revenue streams at this time.
Recent topline results from its latest 24-week trial of Pemvidutide are causing a share price climb. In addition to success in the summer, shares are up nearly 60% on the year.
Analysts predict a significant upside for Altimmune in the coming year, with a likelihood of doubling its current stock price.
Are Medical Stocks Under 20 a Good Investment?
Medical stocks under 20 dollars can be a great investment opportunity. The medical field isn't going anywhere; the demand for healthcare is higher now than ever.
No matter what the economy faces, people get sick and require treatment. Baby boomers are reaching their advanced years, fueling the need for more medications and facilities than ever before.
New diseases emerge all the time, keeping pharmaceutical companies ever on the search for cures. Covid-19 launched new ways of addressing patient needs, and the sector as a whole continues to grow.
Medical stocks under $20 can be a perfect entry point for investors, considering a lower price point. The right picks can remain in your portfolio forever, seeing revenue growth in perpetuity.
However, some stocks under $20 may be fads or on their way to nothing. When looking for opportunities, consider companies meeting a particular need with a solid financial standing.
Ensuring a decent market cap can help avoid getting stuck with a stock moving in the wrong direction. We believe the tickers in this article have the groundwork and potential to succeed.
Even so, it's essential to perform your research before doing any investing.
You might also like:
The 12 Best Medical Stocks Under 10 Dollars
The 9 Best Healthcare Penny Stocks To Buy Now
Healthcare Stocks: How to Buy the Medical Sector in 2023
Medical Stocks Under $20 Frequently Asked Questions (FAQ)
Still have questions about medical stocks under $20? This FAQ may have the answers you're looking for.
Is the healthcare sector a good investment?
Healthcare stocks remain a worthwhile investment both now and for the foreseeable future. The sector typically provides consistent returns largely unaffected by the market as a whole. As with any other industry, research is paramount before making any trades.
Can you invest in the stocks of hospitals?
It's certainly possible to invest in hospital stocks, although share prices tend to be high. An alternative to investing in hospital stocks is a REIT like Medical Properties Trust. Medical REITs own multiple properties and can lessen risk.
Are healthcare stocks risky?
Healthcare stocks are typically quite defensive, but no stock is without risk. Areas with high competition or the potential for litigation can cause prices to plummet.
What is the largest healthcare stock?
United Health carries the title of the largest healthcare stock by market cap. It currently trades well above the $500 mark.
Is Pfizer a good stock to buy now?
Income investors may still view Pfizer as a buy, thanks to its business model and dividend yield. In the coming years, the company will be faced with a loss of potential revenue due to a loss of exclusivity among its products.