Many healthcare stocks are making waves within the medical community, many of which are solving existing health problems with novel therapies. And the best part is a lot of the biotech stocks that are spearheading these medical breakthroughs are low-priced stocks, so you won't have to break the bank to get into them. But what are the best medical stocks under 10 bucks to buy now? Let's find out.
Best Medical Stocks Under $10
Nautilus Biotechnology, Inc. (NASDAQ: NAUT)
Nautilus Biotechnology is at the top of our list, a biopharmaceutical company that creates and commercializes novel protein solutions to treat various diseases.
Founded in 2016, the company is headquartered in San Francisco, California.
Nautilus Biotechnology's lead product is NAUT-001, a protein therapy that is being developed for the treatment of autoimmune and inflammatory diseases.
The company is also working on other protein therapies to treat cancer and other life-threatening diseases.
The company's commercial launch is scheduled for 2024 when Nautilus plans to unlock and capitalize on the $25 billion global proteomics market.
The company is expected to utilize digital advertising to attract a large enough consumer base that will allow them to dominate the proteomics market.
CEL-SCI (NYSE: CVM)
CEL-SCI Corporation (CVM) is another biotechnological company that is largely involved in the research, development, and growth of immunotherapy products to treat cancer, autoimmune and infectious diseases.
It develops innovative therapies that have the potential to address unmet medical needs.
The company's lead drug, Multikine, is currently in Phase III clinical trials with the FDA.
It's an immunotherapy treatment designed to fight head and neck cancer by boosting the body's immune system.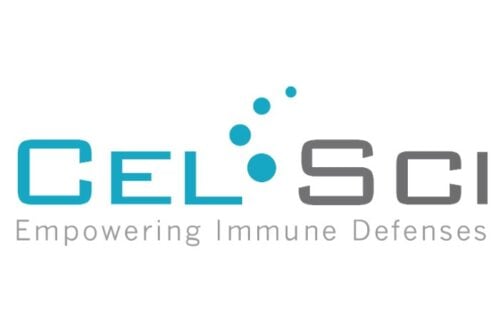 CEL-SCI earmarked roughly $19 million for research and development in 2022 for its Multikine and LEAPS projects.
This shows a steady increase from its $18 million R&D budget in 2021.
All of the company's projects are still in development, and as such, the company cannot predict when it will begin to generate revenue.
However, the stock carries a very promising product pipeline; thus, keeping an eye on it makes sense.
G1 Therapeutics (NASDAQ: GTHX)
Headquartered in Research Triangle Park, North Carolina, G1 Therapeutics ($GTHX) is a clinical-stage biopharmaceutical company focusing firmly on developing therapies for next-generation cancer treatments.
The company's lead product candidate is a drug called Trilaciclib, developed to treat small-cell lung cancer and other types of cancer.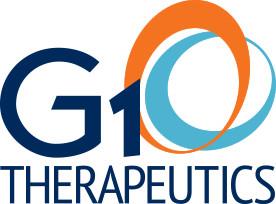 GTHX exceeded its EPS estimates in 75% of the last 12 months.
It also exceeded its sales expectations every month for the last 12 months. It currently trades at an average of $5.48 and has a market cap shy of $300 million.
NeoGenomics (NASDAQ: NEO)
NeoGenomics, Inc. is a publicly CLIA-certified traded healthcare company that provides cancer-focused genetic testing and pathology. It also operates a network of cancer-focused testing laboratories.
The company's services are divided into the Diagnostic Service segment and the Pharma Services segment.
The Diagnostic Services segment contributes diagnostic, prognostic, and predictive answers to cancer testing.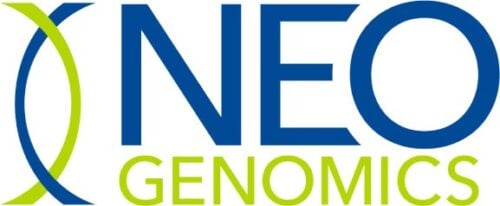 At the same time, the Pharma Services segment supports pharmaceutical and biotech companies in their drug development program with a wide range of clinical testing services.
NeoGenomics, Inc. operates testing laboratories in the United States, Europe, and Asia, and its customers include hospitals, pathologists, oncologists, other healthcare providers, and pharmaceutical and biotech companies.
NEO stock is currently trading at $9.17, however, analysts forecast that the stock could trade between $12-30 in 2023, due in large part to its robust pipeline.
BlueBird Bio (NASDAQ: BLUE)
BlueBird Bio is a clinical-stage biotechnology company that focuses on developing and commercializing gene treatments for severe genetic diseases.
BlueBird's gene treatments work by genetically modifying cells to correct the genetic basis underlying disease, a mechanism of action that should generate a lot of demand for BlueBird's solutions.
Bluebird has two lead drug candidates who are ZYNTEGLO for the treatment of beta-thalassemia in adult and pediatric patients requiring regular red blood cell transfusions along with SKYSONA for the treatment of early, active cerebral adrenoleukodystrophy.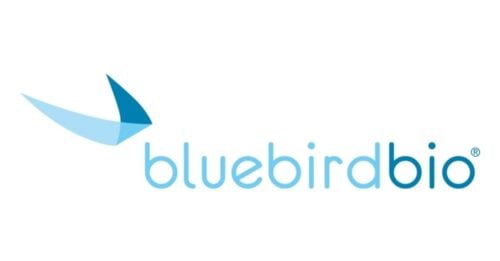 The company was granted two Priority Review Vouchers upon the FDA's approval of both product candidates on August 17, 2022, and September 16, 2022, respectively.
On November 30, 2022, the company announced that it had entered into a definitive agreement to sell a Rare Pediatric Disease Priority Review Voucher (PRV) for $102 million.
Bluebird continues to explore other financing opportunities, including the possible monetization of its second PRV. Bluebird bio's share price currently sits at roughly $7 on the NASDAQ as of December 2022.
Coherus BioSciences (NASDAQ: CHRS)
Coherus BioSciences is a commercial-stage biotechnology company that focuses on developing, developing, and commercializing innovative immunotherapies to treat cancer.
It also focuses on the commercialization of its diversified portfolio of FDA-approved therapeutics. It develops biosimilars, which are lower-cost versions of biological drugs.
In 2021, Coherus licensed Toripalimab in the United States and Canada.
Toripalimab is being evaluated in pivotal clinical trials for treating breast, kidney, lung, esophagus, liver, skin, bladder, and stomach cancers.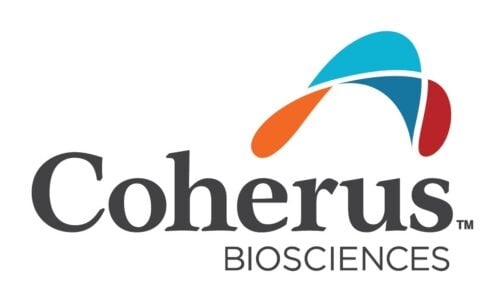 The company markets UDENYCA a biosimilar of Neulasta and CIMELRI a biosimilar of Lucentis in the US and expects to launch the FDA-approved Humira which is a biosimilar of YUSIMRY in the United States in 2023.
Coherus BioSciences is also developing other biosimilars for a range of therapeutic areas, including oncology, immunology, and ophthalmology using the strategy of building a leading immuno-oncology franchise funded with the cash generated from its portfolio of FDA-approved therapeutics.
Compared to a 14% growth forecast for the biotechs industry in the US, the Coherus revenue is forecast to grow 34% per annum on average for the next three years.
It is currently trading at an average of $6.
Cabaletta Bio, Inc. (NASDAQ: CABA)
Cabaletta Bio is a clinical-stage biotechnology company focused on developing solutions for treating autoimmune and inflammatory diseases.
It is focused on the discovery and development of engineered T-cell therapies and exploring their potential to provide a deep and durable treatment for B-cell-mediated autoimmune diseases.
The company's lead Chimeric Antigen Receptor T cell for Autoimmunity (CARTA) candidate, CABA-201, is being developed for severe autoimmune diseases.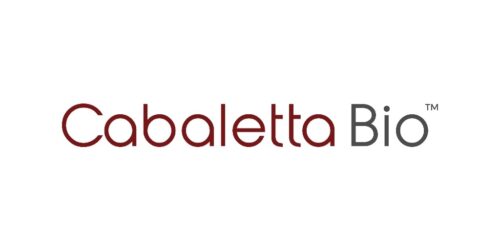 It also has several preclinical and discovery stage targeted cell therapy candidates under development, created to improve the lives of patients with B-cell-mediated autoimmune diseases.
Cabaletta Bio's lead product candidate is DG3-CAART, an engineered T-cell therapy targeted to the B cells that cause a life-threatening autoimmune blistering disease that leads to severe erosion and compromise of the mucous membranes.
It is currently being evaluated in the DesCAARTes Phase 1 clinical trial.
The CABA shares are currently trading at $8.48 with a market cap of roughly $250 million.
Related: The 9 Best Biotech Penny Stocks to Buy Now
Lava Therapeutics N.V. (NASDAQ: LVTX)
Lava Therapeutics is a biotechnology company focused on discovering and developing innovations in engaging gamma-delta T cells to precisely fight cancer.
It applies its novel gamma body platform to transform cancer therapy.
Lava Therapeutics is working on a range of solutions for cancer treatment, including small molecule therapies, antibodies, and other biologics.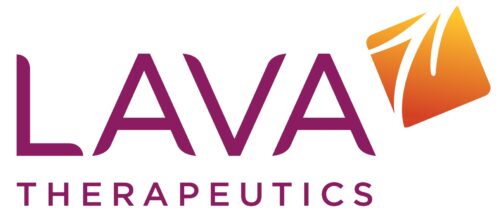 The company's pipeline includes several programs in various development stages, including some in clinical trials.
The company's lead program, LAVA-051, is a gamma body that targets CD1 d-expressing tumors, including multiple myeloma, chronic lymphocytic leukemia, and acute myeloid leukemia.
Lava therapeutics has its headquarters in the Netherlands. It has a revenue of $15.26 million, and its shares are trading at an average of $3 on the NASDAQ.
Accuray Inc (NASDAQ: ARAY)
Accuray Inc is a radiology oncology company that develops, manufactures, sells, and supports precise, innovative systems that make cancer treatments shorter, safer, smarter, and more effective.
Its technology sets a standard in the industry for precision and covers the full range of radiation therapy and radiosurgery therapy, as well as fully integrated software solutions.
The company's technology, The Cyberknife, automatically tracks, detects, and corrects for a tumor and patient movement in real-time during the procedure to precisely treat multiple types of cancer and tumors throughout the body.

Accuray received the IMV award for best in service in radiation oncology for 2022.
It also achieved the highest score in the industry in Overall Service Performance. It is currently traded at $1.98 on NASDAQ as of December 23.
Ocular Therapeutix (NASDAQ: OCUL)
Ocular Therapeutix is a biopharmaceutical that focuses on the formulation, development, and commercialization of innovative solutions for diseases of the eyes.
The company uses its proprietary bioresorbable hydrogel-based formulation technology to deliver agents to the eyes.
Its pipeline consists of various eye medication that aims to overcome the limitations of common eye drop-based solutions for ophthalmic diseases and conditions.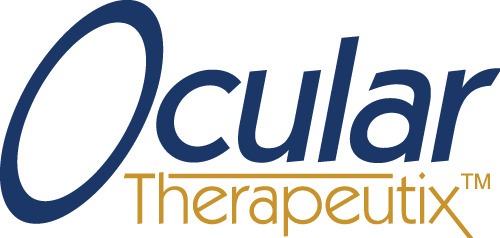 The products include Dextenza, an FDA-approved corticosteroid indicated for treating ocular inflammation and post-ophthalmic surgery pain and treating itching associated with allergic conjunctivitis, and the ReSure Sealant.
Founded in 2006, Ocular Therapeutix is trading at roughly $2 on the NASDAQ.
Apyx Medical Corp (NASDAQ: APYX)
Apyx medical corp is an energy technology medical company specializing in developing, manufacturing, and marketing a range of cosmetic and surgical products and technologies.
It also develops related medical products used in doctors' offices, surgery centers, and hospitals.
The company elevates lives through innovative products, including its Helium Plasma Technology products marketed and sold as Renuvion and J-Plasma in surgical markets.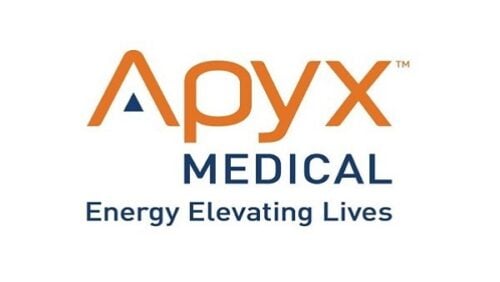 The products give surgeons a unique ability to provide controlled heat to tissues to achieve their desired results.
Apyx Medical Corp's headquarters in Clearwater, Florida, United States, is trading at roughly $2.
Esperion Therapeutics (NASDAQ: ESPR)
Esperion Therapeutics is a biotechnology pharmaceutical company specializing in developing and commercializing accessible, oral, once-daily, non-statin medicines for elevated low-density lipoprotein cholesterol.
The company's global cardiovascular outcomes trial (CVOT), called CLEAR Outcomes, is a first-of-its-kind, landmark CVOT in patients with statin intolerance to determine the effects of bempedoic acid on cardiovascular morbidity and mortality.

The expected result of the study is the effects of bempedoic acid on four-component major adverse cardiovascular events (MACE).
The study has enrolled more than 14,000 patients at over 1,200 sites in 32 countries.
CLEAR Outcomes was accepted as a late-breaking clinical trial at ACC.23 Annual Scientific Session & Expo with the World Congress of Cardiology. It is trading at $6.07 on the Nasdaq.
Are Medical Stocks Under $10 a Good Investment?
Being part of one of the most disruptive industries in the world, it's fair to say that medical stocks under $10 can be considered suitable investments if they tick certain boxes.
Here are some things to consider looking out for if you're looking at buying stocks within the healthcare industry.
For starters, the company behind the stock must do something genuinely innovative.
If a medical company focuses their efforts on solving a previously unsolvable medical issue that plagues a large number of people, then it's likely that the company's stock will explode in price if they ever manage to successfully solve the medical issue.
On the flip side of that, if a healthcare stock is simply producing drugs for conditions that have already been solved, the odds of the stocks exploding in price will be pretty low.
In other words, for a cheap medical stock to be a good investment, it has to be focused on achieving breakthroughs.
Beyond breakthroughs, it's essential that any low-priced medical stock you're looking to invest in should have a low market cap.
That's because it's not the stock's price that determines how much profit it can yield you; instead, its market cap plays the biggest role in its price movements.
Generally, a stock with a low market cap will usually experience bigger price shifts than a stock with a large market cap.
In that regard, for a cheap medical stock to be a good investment, it must have a market cap of roughly $300 million or below.
You might also like:
The 9 Best Healthcare Penny Stocks To Buy Now