Epic Games stock is on the minds of investors looking to cash in on video game mainstays. But can you buy Epic Games shares? Read on for everything you need to know about investing in Epic Games and its competitors.
Can You Buy Epic Games Stock?
Unfortunately, you cannot buy Epic Games stock at this time. It's a private company, and this doesn't look to be changing anytime soon.
The good news is that there are ways that you can indirectly invest in the success of Epic Games. While it's not the same as owning its stock outright, this is the next best thing.
We're going to cover how to invest in Epic Games and some competitor stocks that you will want to watch out for. So keep reading for the full breakdown.
But first… a bit of background on this video game titan.
Epic Games History
Branching out from personal computer gaming, Epic Games started working in the console market by the mid-2000s. The versatility of its game engine helped create a catalog of successful internally developed video games.
By extending its offerings and partnerships to consoles, Epic Games created new relationships with staples in the gaming industry, such as Microsoft.
In 2012, Tencent Holdings purchased a 40% equity stake in Epic Games. At this time, the market had begun to shift to the games as a service (GaaS) model. Epic Games had League of Legends in its arsenal of games, which is a very successful example of the GaaS model.
Working with Tencent also allowed the company to develop Unreal Engine 4. This version was offered free to developers, as any games created using the engine would then pay royalties to Epic Games. This was a very lucrative business model.
When a finalized game using the software is published, the publisher must pay 5% royalties to Epic Games for each copy sold. This is a great secondary stream of revenue and funds the continued optimization of the engine.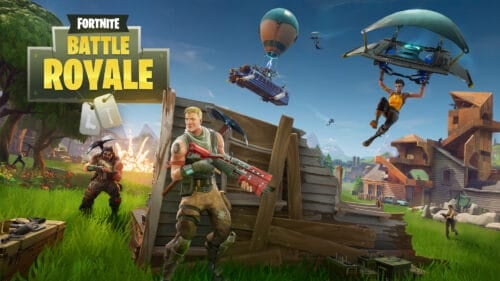 Fortnite: Battle Royale and the Epic Games Store
In 2017, Epic Games released Fortnite Battle Royale amidst the rise in popularity of battle royales. By 2018, Fortnite had dominated the free-to-play video game market and brought massive success to Epic Games yet again.
Fortnite became a massive hit with the esports community.
Following the financial success of Fortnite, Epic Games was able to diversify its services even further with the launch of the Epic Games Store.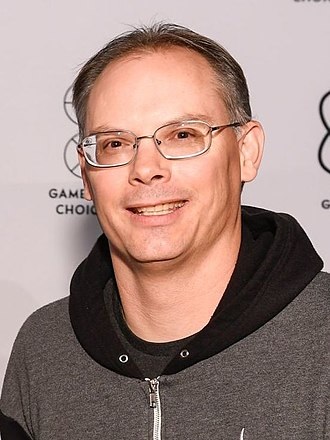 Who Owns Epic Games?
Tim Sweeney, the founder and CEO of Epic Games, is the majority shareholder at this time. He owns more than 50% of the company.
Sweeney has held this majority ownership since the founding of the company. The most likely reason Epic Games is not a publicly traded company is that Sweeney would not maintain control if he launched an IPO.
While Tim Sweeney owns the majority of the shares of Epic Games stock, Tencent purchased a 40% equity stake.
Other investors own shares of the company, including:
Lightspeed Venture Partners

Smash Ventures

Kohlberg Kravis Roberts & Company
How Much Is Epic Games Worth?
As of April 2022, Epic Games' valuation is 31.5 billion. Last year, the company was valued at about $27.8 billion. This is a 13% increase.
The company raised $2 billion from Sony and the Lego group.
The two billion figure is double the capital raised in 2021. Epic Games announced that Sony put up $1 billion to bolster Epic Games metaverse endeavors, as both are partnering to bring this tech to life.
While the jump from a $27.8 billion to a $31.5 billion valuation is impressive, it's important to note Epic Games doubled its valuation from 2019 to 2020.
So, numbers are trending up, but the company is not experiencing the same explosive growth as it did two years ago.
Epic Games Revenue
According to Statista, Epic Games' revenue for 2021 was in the ballpark of $5.7 billion. This is an impressive figure, but it's not surprising given the company's hold over the market.
From its online store, Unreal Engine, merchandise, and game development and licensing, Epic games has plenty of revenue coming in.
This company has been making smart moves from day one, and the numbers back this up. We don't have the figure from Fortnite's revenue, but it's probably massive.
How to Buy Epic Games Stock
Currently, the only way to invest in Epic Games stock is by buying shares in a company that owns a stake in the developer.
For instance, you can buy stock in the Chinese company Tencent Holdings, which owns a large share of Epic Games stock when it bought a stack in the company.
So if you want to tap into Epic Games' stock value, you could use this type of indirect investing. This is good news for retail investors who want a piece of the Epic Games pie.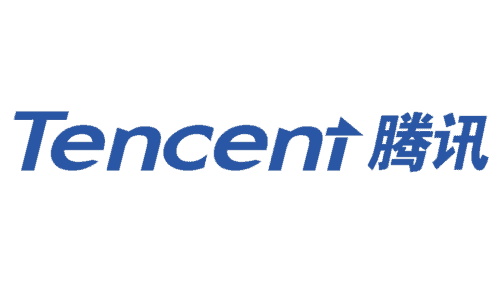 The good news is that Tencent investors are technically Epic Games investors. Tencent also owns Riot Games — a serious competitor to Epic Games.
There is another option that could allow you to invest in Epic Games stocks. Some companies provide a secondary market for private companies, where investors can buy in before these shares are listed on a stock exchange.
Some notable options are:
Forge Global.

tZERO.

Compound
Many private companies use these platforms as a way to raise capital without listing their shares on the stock market.
Currently, Epic Games is not listed on any of these secondary markets, but you may want to keep an eye out if you're set on owning its shares.
When Is Epic Games IPO Date?
Epic Games does not have an initial public offering (IPO) in the pipeline. The company is doing well as a private entity, so there are few benefits to moving its stock onto the public markets.
If there is an Epic Games IPO date in the future, it will be exciting news for investors. However, the likelihood of an IPO happening for this game developer is slim.
There are a few ways that you could find out about an Epic Games IPO
Epic Games makes an IPO announcement

An internal leak points to an Epic Games IPO

Epic Games files an S-1 filing
Usually, companies make their intentions clear before filing for an IPO, but sometimes it comes out of left field, like Reddit's IPO.
Epic Games Stock Symbol
Epic Games does not have a stock symbol, as it's not publicly traded, and it hasn't filed with the Securities and Exchange Commission for an IPO. So for now, all we can do is speculate.
Some great examples of an Epic Games ticker are:
Also, there is a publicly traded stock often confused for Epic Games, Epic Corp (EPOR), but this is for an entirely different company. You will not be investing in the world-renowned video game company by investing in it.
Epic Games Stock Price
Epic Games' stock price will remain unknown until it is publicly traded. That said, if you want to invest in one of its largest stakeholders, Tencent, you can buy in at ~$44 a share.
We can also guesstimate what the price of Epic Games shares could be from looking at its competitors. If you average out the price for the competitor stock on our list, you get ~$79 a share.
There are several factors that play a role in the price of a stock, so this isn't a firm number by any means. It's food for thought if you're wondering what the stock could be worth, though.
Epic Games Competitors You Can Invest In
Until Epic Games goes public, there are a handful of competitors that you can invest in.
These companies are good benchmarks for what we could expect if there is an Epic Games IPO in the near future.
Activision Blizzard, Inc. (NASDAQ: ATVI)
Even if you've never heard of Activision Blizzard, Inc. before reading this article, chances are you've at least heard of the video games that it's created.
A significant competitor of Epic Games on the battle royale front, Activision Blizzard is the video game company behind titles like Call of Duty: Warzone, Overwatch, and World of Warcraft, all major players in the online gaming industry.
Notably, World of Warcraft has had one of the largest online player bases of all time. This game follows a monthly subscription model on top of the initial purchase price for the game.
Though membership has fallen, it remains a heavily played game across the world.
Activision Blizzard, Inc. has a company value estimated at roughly $72 billion. The jump in worth is likely due to the Covid-19 pandemic prompting people to spend more time inside.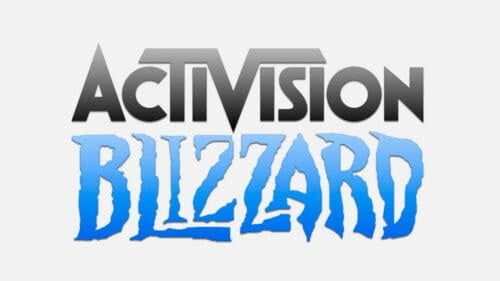 Roblox Corp (NYSE: RBLX)
When you think of Roblox, you probably think about the characters that look like they're made of, well, blocks.
In the last year, Roblox has gained a lot of momentum, even though the company has been around since 2004.
The unique part about Roblox is that it has been incorrectly labeled as a game, but it is far more than that. In fact, it isn't a game at all! It's a platform that allows its users to create video games that are playable by other users.
Due to its unique nature, Roblox stock could be an excellent alternative to Epic Games stock, since it fills a niche that other competitors don't.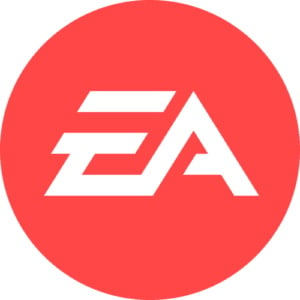 Should You Wait for an Epic Games IPO?
If you want to invest in the video game industry, it's probably best not to wait for an Epic Games stock IPO. There are plenty of profitable alternatives to choose from, including Activision Blizzard, Roblox, and EA.
These are only a few of the heavy hitters in the industry — there are plenty more to choose from.
Epic Games could be a solid investment once it is publicly traded. Its valuations are on an upward trend, and it's innovating almost every facet of the video game industry.
Between the Epic Games Store, licensing fees, and IPs, the company is doing well for itself.
Plus, you can already get a piece of the pie by buying Tencent stocks.
Final Thoughts
Currently, Epic Games stock is not available. All indicators point to Tim Sweeney, Tencent Holdings, and other private investors being comfortable where the company is at.
Epic Games, operating entirely privately, has proven time and time again that it's more than capable of raising the necessary funds to maintain growth. So don't expect to see an Epic games stock IPO anytime soon.
This is a shame because few video game stocks have comparable potential, given Epic's moves towards cornering every aspect of the video game marketplace.
Unlike other game developers, the company offers a variety of services, not just games. Also, Epic Games launched Fortnite, one of the most successful battle royales to ever hit the market.
In the case it does go public, buying Epic Games stock could prove quite profitable if the company can continue its upward momentum.
Epic Games Stock FAQ and Recap
What Is an IPO in the Stock Market?
An initial public offering, or IPO, is when a company publicly lists shares on the stock exchange. Companies who opt for an IPO use it as a vehicle for growth. Cautious investors might want to wait until after an IPO to buy shares to see how the market reacts to the stock.
Investors cannot buy or sell shares in Epic Games, as it's a privately held company. Until this changes, you won't see Epic Games stocks traded on major exchanges, such as the NASDAQ or New York Stock Exchange. That being said, you can purchase shares in Tencent, which owns a sizable stake in Epic Games.
What Company Owns 40% of Epic Games?
Tencent Holding currently owns a whopping 40% stake in Epic Games. It purchased this large stake in Epic Games for $300 million way back in 2012 (almost 10 years ago). Given the developer's recent valuation of $30, Tencent must be thrilled right now.
What Is the Stock Symbol for Fortnite?
Fortnite does not have a stock symbol and neither does its parent company Epic Games. We will never see a Fortnite ticker unless it became its own company and branches off of Epic Games. This has a near-zero chance of happening, as it's one of Epic's top moneymakers. There's no Unreal Engine stock either.