Truth Social is a new social media app led by Donald Trump, which he hopes will carve out its own niche in the social media landscape. But, can you buy Truth Social stock? Read on to find out how that (may) be possible.
Can You Invest in Truth Social?
At this time, Truth Social is privately owned, and its shares are not available to the masses. As such, there's no way to invest in the company through traditional means. Donald Trump has also chosen not to list his media outlet, Trump Media.
All hope is not lost, even if there's currently no way to purchase company shares directly. There are still ways to get involved in the early stages of Truth Social, albeit through other means.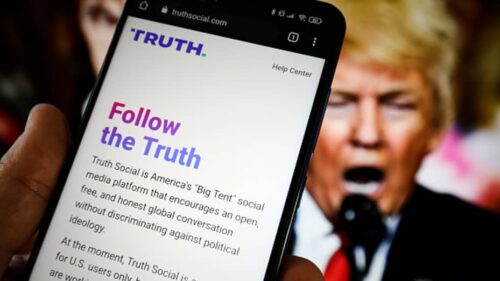 First, let's take a look at what Truth Social is and who owns it before discovering ways to buy in.
Related: Will Trump Dump Truth Social?
What Is Truth Social?
In early 2021, former president Donald Trump was permanently banned from both the Twitter and Facebook platforms. To stay connected, he chose to design his own platform to regain access to the digital world.
In February 2022, the Trump Media Technology Group (TMTG) launched a social media platform called Truth Social to compete with existing social media apps.
Truth Social is toted as America's "Big Tent" platform, promoting free speech, honest conversation, and no discrimination against political ideology.
The app's launch came on Apple's app store, seeing over 170,000 downloads on its first day. The buzz sent Truth Social to the number one spot for a period of time.
However, downloads have tapered off both on Apple and Google Play, where is was subsequently released.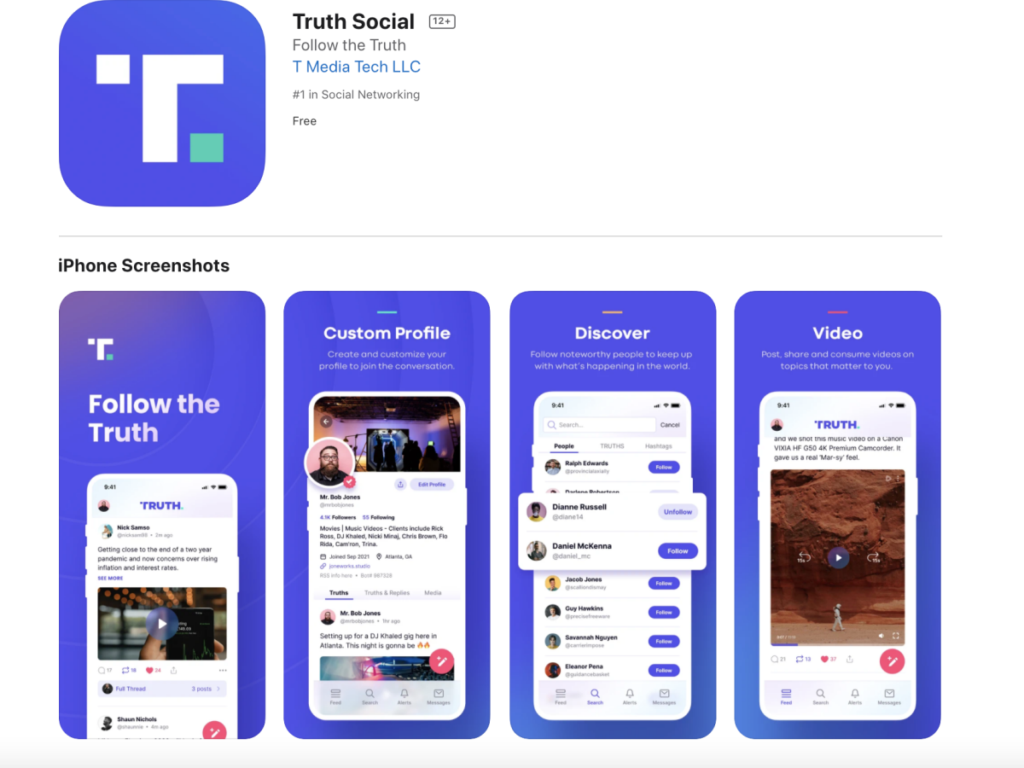 After early summer, the social media app saw a boost on Apple's app store as Donald Trump posted several messages. He also declared Truth Social would be his number one social media platform moving forward.
Recently, he has been quite vocal on the app in regards to Elon Musk's Twitter takeover , as well as the mid-term elections.
Related: Trouble For Trump? Trump Appeals Court Order To Oversee Company Finances
Who Owns Truth Social Stock?
Truth Social is still owned and run by Trump Media Technology Group, a social media company founded by former president Donald Trump. Devin Nunes currently sits in the CEO chair, overseeing the media venture.
The former president has expressed interest in making Truth Social a publicly traded company through a special purpose acquisition company (SPAC) named Digital World Acquisition Corp (DWAC).
As a blank check company, Digital World Acquisition Corp seeks to raise capital before forming a merger with the social media platform. Truth Social would forego an initial public offering and combine with DWAC stock.
Related: The 8 Best SPACs To Buy + What Is A SPAC?
Who owns DWAC?
Digital World Acquisition Corp is owned by Patrick Orlando, well-versed in the investing space with several acquisition companies under his belt.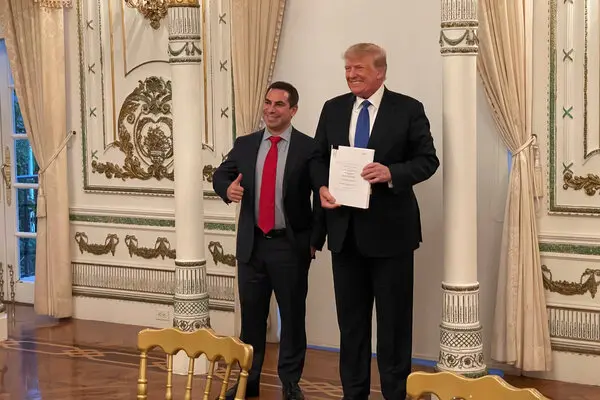 In addition to DWAC, Orlando also plays a role in the Benessere Investment Group and Maquia Capital, among others.
His background includes degrees in mechanical engineering and management science from MIT.
How to Buy Truth Social Stock
Investors can't buy Truth Social stock at the moment, as the company's shares are still private. It is possible to invest in Digital World Acquisition Corp (NASDAQ: DWAC), the SPAC planning a merger with the social media company.
Once the merger takes place, DWAC shares would convert to Truth Social. Truth Social would then become a public entity whose stock can be bought and sold like any other.
In using a SPAC, Truth Social does not take part in a traditional initial public offering that most other stocks do. Anyone wanting to get in on the ground floor has to purchase DWAC stock and wait for the merger to complete.
As with all things financial, there's never a guarantee that a merger will go as planned. These companies could part ways, potentially leaving you high and dry.
Truth Social Stock Symbol
Truth Social's stock symbol comes from its parent company, Trump Media Technology Group. After going public following the merger, DWAC's ticker will change to TMTG.
At that point, anyone wishing to buy TMTG stock can do so through normal means on the stock exchange.
Truth Social Stock Price
SPACs traditionally trade for around $10 per share, but the interest in Truth Social and former president Donald Trump has driven the price up considerably.
At one point peaking close to $100, DWAC currently resides near the $30 mark. Following the merger, it makes sense for TMTG stock to remain near this price point.
Any number of changes, including a rocky merger, can have a significant impact on this share price.
Truth Social IPO
With a merger in the works to publicly traded Digital World Acquisition Corp, there's a slim chance we will ever see Truth Social making use of an IPO. The Donald Trump-backed platform will go public after the merger is complete.
Anyone invested in DWAC can obtain free shares of TMTG stock after the two companies become one, or investors can sell shares at that time.
The SPAC has come under fire of late for some of its practices. These extra hurdles may cause delays in the merger process initially scheduled to complete by October 2022, a feat which has seen multiple delays.
Shareholder votes will determine if the companies are allowed another year to resolve these issues. If the deal falls through, only then would it be possible to see Truth Social pursue an IPO.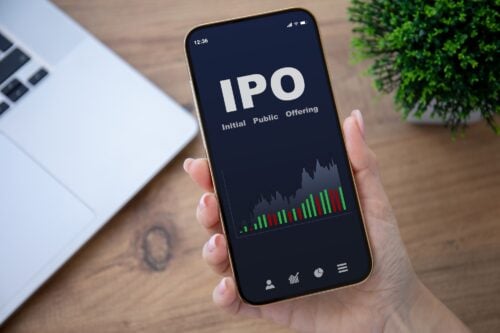 Shareholders of DWAC will meet next on November, 22. In order for the extension of the merger to September 2023 to be approved, 65% of DWAC shareholders would have to vote in favor of such a move.
This is not great news for TMTG since the company has been unable in the past to muster up there needed votes from its plethora of retail investors.
Related: Trump SPAC Deal At Risk Of Falling Through
Truth Social Competitors You Can Invest In
Truth Social is the newest of many social media apps to take the stage. Below are some competitors already trading on major exchanges that you can invest in now.
Meta Platforms Inc. (NASDAQ: META)
Meta Platforms is the new name for Facebook, Inc., having been rebranded as a way to redefine its influence in the social media space. The company's stock went public in 2012, eight years after its launch.
It's estimated that nearly three billion people use Facebook as a means to stay connected in the digital world. In addition to social interaction, companies can use the social media app to promote products and services.
Both Instagram and WhatsApp also fall under Meta's umbrella, along with some 90 others.
Meta has risen to the pinnacle of American businesses and sits among the likes of Alphabet and Microsoft. It has a staggering $302.83 billion market cap but did miss earnings and revenue goals in Q2 and Q3.
Investors wishing to buy shares of Meta will need to come up with around $115 at present. This price point comes after a sharp fall that began in February and continued throughout 2022.
Related:
The 5 Best Metaverse Penny Stocks
The 9 Best Metaverse Stocks To Buy Now
Best Augmented Reality Stocks To Buy For 2022
Snap Inc. (NYSE: SNAP)
Snap Inc. is an American camera company looking to put a new spin on the genre. It is responsible for Snapchat, a social media app allowing individuals to tell stories through pictures and video.
The platform has expanded over the years to grow its social media presence and connect its user base. Recently, the app launched Snapchat+ with unique features for $3.99 per month.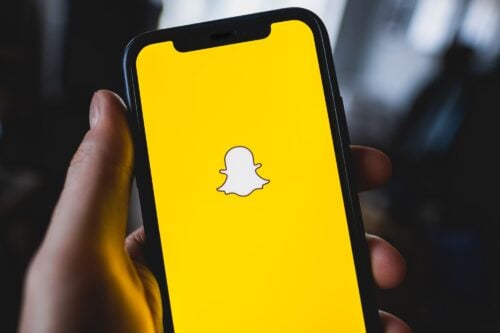 In addition to Snapchat, Snap Inc. recently introduced a pair of augmented reality spectacles. These glasses add a virtual overlay to what you can see in the real world, taking 3D space to a whole new level.
Like so many other social media apps at present, Snap Inc. shares are in a slump on the stock exchange. Anyone investing in Snap Inc. right now can buy shares for just under $12 a piece.
Is Truth Social a Good Investment?
There's been a lot of interest in the Truth Social platform since it launched earlier this year. The app quickly became the most downloaded after release and has held onto a few million subscribers despite some bumps in the road.
Now that Donald Trump appears to be more of a regular on his own app, more people may tune in to hear what he has to say. It declares itself a haven for free speech, something many feel other social media sites fail to do.
Current woes with DWAC cast a negative light on the potential merger, at the very least slowing down the process. While there's risk involved, Trump has big plans for the app.
Within the next few years, the company expects to see 81 million users and an average revenue of $13.50 per head. Should things go as planned, the sky could be the limit for Truth Social.
Final Thoughts
Truth Social is already making waves in the social media scene, even in such a crowded sector, especially now that Twitter has thrown a wrench in the game. Trump Media will have to work hard to make Truth Social a standout app, and it remains to be seen if this in fact can be done.
With the recent setbacks with the merger with DWAC, those hoping to invest in Trump will have to wait to see if this SPAC deal actually comes to fruition.
You might also like:
The 5 Best Hotel REITs To Buy Now
These SPAC ETFs Lets You Play The Red Hot SPAC Craze
These Are The 10 Best Residential And Apartment REITs To Buy For Income!
The 6 Most Volatile Penny Stocks You Might Actually Want To Buy!