Read along for our picks for the top clean energy stocks under 5 dollars to buy now.
With the rising adoption rates of solar, hydroelectric, wind, and other sustainable energy sources, investments in clean energy stocks are ramping up.
The US Senate passed a $1.2 trillion infrastructure package that includes funding for renewable energy options.
With President Joe Biden pushing towards decarbonization and other pro-climate-action efforts, there could be some solid returns for clean energy investments.
So, what are the best clean energy stocks to buy now for under $5?
Here are five stocks you should keep an eye on.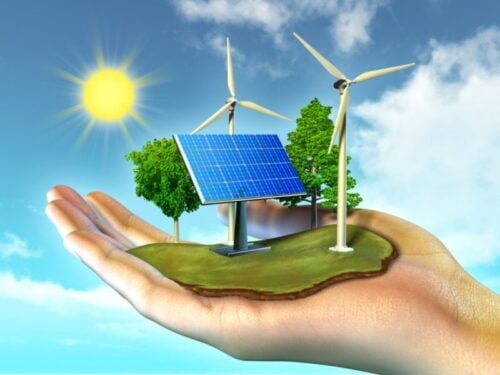 Best Clean Energy Stocks Under 5 Dollars
Fuel Tech, Inc. (NASDAQ: FTEK)
Fuel Tech is another clean energy penny stock with a very different focus on air pollution control technologies.
Based in Warrenville, Illinois, Fuel Tech works with APC and different proprietary technologies to provide solutions for various industrial clients.
Fuel Tech has been growing at an impressive rate recently, despite the many negative predictions against the company.
Last year, the company received several negative estimates and beat many of those, even posting positive earnings.
Fuel Tech's growth is largely because of the growing interest in pollution control mechanisms worldwide.
If it can keep up this momentum, it might pay off for investors who got in early.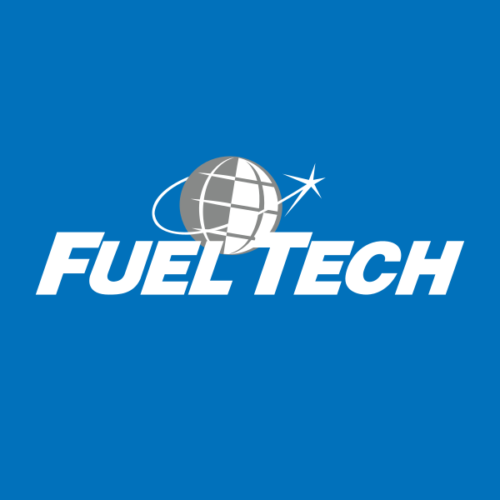 Enel Chile SA (NYSE: ENIC)
Enel Chile, the subsidiary of Enel S.p.A, is based in Santiago, Chile, and primarily involved in power generation, energy distribution, energy efficiency, and renewable energies.
Enel Chile is mainly focused on providing energy for the Chilean market, with the country being one of the most highly electrified markets in the world.
As a power distribution business, its shift from traditional power sources to renewable energy generation is growing by the year through its green sector subsidiary, Enel Green Power.
Enel itself built South America's first-ever geothermal power plant, with as many as 44 renewable power plants up and running.
Enel Chile's green power initiatives could grow even further with the run-off win of left-wing Presidential candidate Gabriel Boric.
Boric pledged to overhaul the country's environmental policies, so increased green technology adoption could be a boon for the stock price down the road.

VivoPower International PLC (NASDAQ: VVPR)
VivoPower International PLC is a London-based company that focuses on renewable energy solutions.
It works with various renewable energy sources, including solar power, hybrid power, wind power, and sustainable energy storage.
VivoPower was founded in 2014 and handled sustainable energy solutions, from EVs, solar systems, critical power, and even battery technology.
It has rapidly expanded its international presence, opening offices in the United Arab Emirates to cater to an emerging Middle East market.
So far, VivoPower is on track to consistently grow, with investments in and out of its sustainable energy market.
Its acquisition of GB Auto Group, which is an EV distributor for the Tembo brand, underscores its commitment to clean energy growth.
The company's diverse portfolio of energy solutions could help it weather market volatilities better than a pure wind or solar play.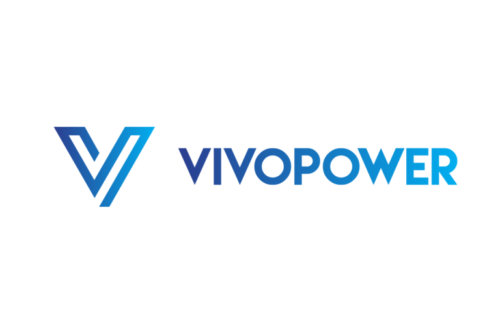 Top Renewable Energy Stocks Under 5 Dollars
SPI Energy Co Ltd (NYSE: SPI)
SPI Energy is a Santa Clara, California-based business that works primarily with green and renewable options for different sectors.
It deals with almost every sector, from residential to business and even the government, and its products include solar photovoltaics, solar roofing, battery storage, electric vehicles, and EV chargers.
SPI Energy is connected with EdisonFuture, which is looking to roll out its EF1-T Electric Pickup Truck in the near future.
Its foray into electric vehicles could be a positive sign, as more people are looking for a more affordable alternative to brands like Tesla, SAIC Motor, and Volkswagen.
Much of SPI Energy's portfolio involves utilizing solar technology and electric transportation.
These have good prospects for the upcoming year due to the growing adoption of solar, especially in California where SPI is based.
With the acquisition of a 140k square feet plant in Sacramento, SPI should be something to watch.
The growth of SPI's portfolio over the next few years will depend on the reception of its EV offerings.
As the only real potential competition to Tesla's Cybertruck, this could be a fantastic breakthrough for the company.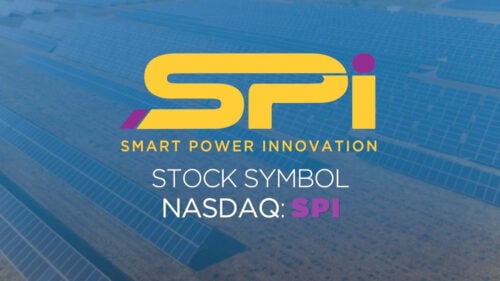 Sunworks, Inc. (NASDAQ: SUNW)
Another solar technology company, Sunworks Incorporated, is a viable option as a clean energy penny stock.
As a Roseville, California-based company, the business deals with more traditional solar technology, working as a private solar energy development service.
What makes Sunworks viable is its growing utility projects, servicing residential, commercial, agricultural, and municipal requirements.
With the approval of the $1.2 trillion infrastructure plan, better clean energy adoption could help push Sunworks forward.
Sunworks posted $38 million in revenue in 2020, and it's expected to grow due to the growing tax breaks and other incentives under the Biden administration.
With more climate change action on the way, the company should consistently benefit from the change over time.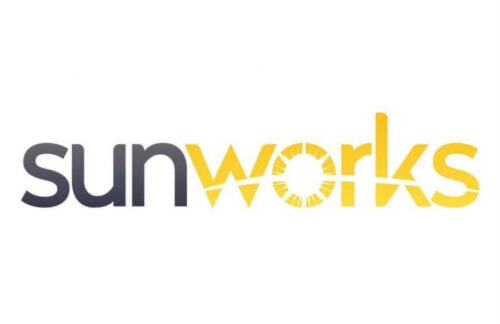 Should You Invest in Clean Energy Penny Stocks?
Clean energy stocks could be an excellent choice if you're looking to invest in the future.
The outlook for solar, wind, renewable natural gas hydroelectric, and other renewables is mostly positive, especially when taking into account emerging global policies designed to reduce greenhouse gas emissions.
The recently passed infrastructure bill is expected to boost green energy adoption in the United States.
This is sending a powerful message to the stock market that clean energy is on its way.
Global adoption is also improving every year, with signatories of the Paris Climate Agreement trying to stay true to their word.
Many EU countries are pushing above 90% solar and wind power adoption.
Electric vehicles are also becoming more ubiquitous due to more players from the global market.
Penny stocks usually have lower valuations, which can give investors better returns.
The clean energy market could grow even further in the years to come.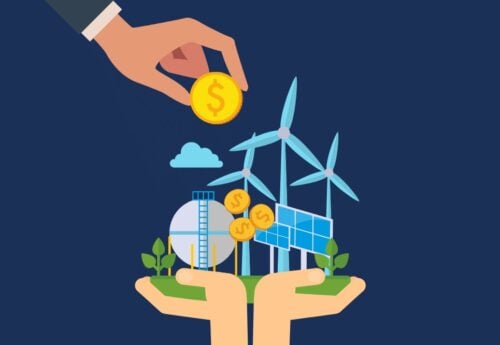 Where to Buy Clean Energy Stocks Under $5
Clean energy stocks under $5 are mostly found on NASDAQ and NYSE.
While there are over-the-counter penny stocks in the clean energy sector, many are big, publicly-traded companies with multi-million dollar valuations and mostly trade with major stock exchanges.
That means our picks trade on many popular investing apps.
Robinhood
Robinhood is infamous for its trading restrictions, which gives it a bad rap with the public.
Then again, investors looking to use a robust mobile app for stocks, options, ETFs, and crypto won't be able to say no to Robinhood.
Fidelity
What makes Fidelity a solid pick is it offers commission-free stock and ETF trades, working as a one-stop shop for a wide selection of offerings.
While its contract fees leave much to be desired, its robust mobile app UI makes it useful for new traders, beginners, and even veterans.
Best Clean Energy Stocks Under 5 Dollars: Final Thoughts
There are plenty of potential winners in the clean energy sector, you just need to know where to look.
That being said, while clean energy itself looks like a stable investment, it won't shield you from the ups and downs of the penny stock market.
Keep an eye on the charts to gauge volatility, and be sure to do extensive due diligence before picking up any green energy penny stocks.
Clean Energy Stocks to Watch FAQ
Check out our clean energy FAQ to find out our answers to the most common questions about clean energy stocks.
Is Clean Energy a Good Investment?
The bottom line is that fossil fuels are not sustainable.
At some point, they're going to be phased out by some form of alternative fuel.
So investing in green energy companies could be a good investment if you're looking to get in before the shift to alternative energy takes place.
Which Energy Stock Is Best to Buy Now?
If you're looking for the best energy stock to buy now, you might want to check out Fuel Tech, Inc. (NASDAQ: FTEK).
It's a fascinating example of a company repeatedly beating market expectations for four quarters in a row.
Are Solar Stocks Overvalued?
It's likely that solar energy is going to support the transition from fossil fuels to renewables.
So while some stocks may be currently overvalued, solar energy stocks may have a bright future ahead of them.
Though, there are no guarantees.