More than half of the US states have legalized sports betting in one form or another, and it is only a matter of time until the rest follow suit. This has created a lot of opportunities for investors who are looking to invest in this industry. Read on if you are planning to invest in the sports betting industry and want to know which stocks are the best to buy.
The Professional and Amateur Sports Protection Act of 1992 prohibited sports betting for over 25 years.
Since 2018, 20 states have legalized sports betting in some capacity, although each state has different regulations.
The sports betting market will probably see dramatic growth in the coming years as more states legalize the practice, essentially since sports are such an essential part of US culture.
Companies in the sports betting industry could see huge financial gains as a result.
You can invest in companies that provide technology and services to the industry, such as data providers and payment processors.
You can also invest in companies that own or operate sportsbooks, such as casinos or racetracks.
This article will discuss the best sports betting stocks to grow your portfolio.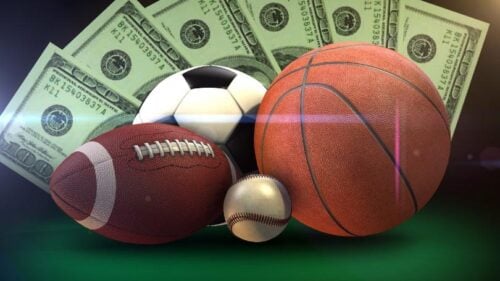 Best Sports Betting Stocks
Penn National Gaming, Inc. (NASDAQ: PENN)
Penn National Gaming is an American racetrack and events operator.
Based in Pennsylvania, Penn operates 43 gambling facilities across the United States and Canada.
Many of these establishments are part of its Hollywood Casino brand.
Notably, Penn also has a 36% stake in Barstool Sports.
In September of 2020, Barstool Sports launched its Barstool Sportsbook.
This mobile sports betting application was first launched in Pennsylvania.
The app handled $11 million in wagers in its first week of operation alone.
While July last year was a record month, Hurricane Ida and the regional burst of the delta variation hampered the second half of August and September, lowering profits by roughly $30 million.
Still, investors should watch this stock as a leader in this burgeoning industry.
It's also worth noting that, for the last four quarters, it was only in the third quarter of 2021 that the company recorded its first loss.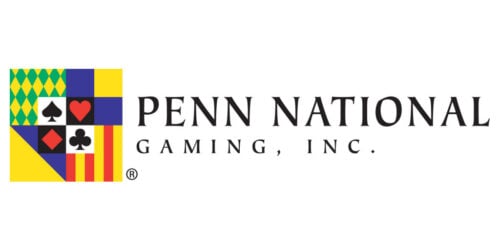 Caesars Entertainment, Inc. (NASDAQ: CZR)
Caesars Entertainment, Inc. is a casino operator and the largest company in the U.S. gambling industry.
The company owns or manages more than 50 casinos across the country, including well-known properties like Caesars Palace in Las Vegas and Harrah's Atlantic City.
Caesars Sportsbook, CZR's online and mobile sports betting service, was just launched in New York last January 10.
The New York State Gaming Commission gave Caesar's clearance for online sports betting activities in the region.
The company plans to offer a wide variety of betting options on popular sporting events, including NFL and college football, NBA and NCAA basketball, baseball, hockey, soccer, and more.
The move could be a big boost for Caesars, as New York is the most populous state in the U.S.
Caesars Entertainment is up 2.47% on the news and looks to be a strong bet for investors looking to capitalize on the increasing legalization of sports betting across the country.

Boyd Entertainment (NYSE: BYD)
Boyd Entertainment is a Las Vegas-based gaming company.
The company is known for its large portfolio of casinos, but it is also getting into the sports betting space.
Right now, Boyd has a stake in FanDuel, which is a popular online sportsbook.
It also launched its own app in Nevada called B Connected Sports.
This app is unique in that it offers bets for collegiate sports, in addition to professional sports.
On top of its sports betting ventures, Boyd Entertainment has a large portfolio of in-person entertainment venues.
These include casinos and resorts in Las Vegas as well as casinos in 10 other states.
BYD also has three racetracks and casino properties.
When investing in Boyd, you are not just investing in its sports betting sector, but in its whole portfolio and properties.
These other segments of the company kept it afloat and profitable for the past five quarters despite the COVID-19 crisis.
In fact, from its latest earnings report—the company was able to post a revenue record of 42% of its EBITDAR.
In addition, the company is optimistic about its ability to deliver ongoing revenue and EBITDAR growth throughout its business as the epidemic subsides, limitations are lifted, and more visitors return to our locations around the country.
This recovery has been very good for its stock price, which has consistently gone up over the last year.
MGM Resorts International (NYSE: MGM)
MGM Resorts is a global hospitality and entertainment company with destination resorts in Las Vegas, Detroit, Maryland, New Jersey, and more.
With this geographical diversification, MGM Resorts will benefit from the continued legalization of gambling across the United States.
The company has a robust gambling infrastructure, so it is prepared for both in-person and mobile betting operations.
To compensate for losses as a result of the COVID-19 pandemic, the company launched its app, BetMGM, in 2020.
The company also recently become the official sportsbook for the Philadelphia 76ers and most recently Knicks, Rangers and Madison Square Garden Arena.
In a BetMGM business report on last January 19, management stated that the company is on pace to generate $1.3 billion in net revenue by the end of 2022, up from its previous projection of $1 billion in April 2020.
MGM Resorts has a market cap of $19.04 billion.
Also, from its last quarter's earnings report, BetMGM operations brought in $227 million in net revenue, up 17% from the previous quarter.
This stock struggled during the COVID-19 pandemic, as it had to close or limit capacities at many of its resorts.
However, the launch of BetMGM provided positive results from its pivotal move.
This has been reflected in its stock price, which has consistently gone up since the beginning of 2021.

FuboTV (NYSE: FUBO)
FuboTV is a sports-focused streaming service.
Right now, it is one of the few streaming services focusing specifically on sports.
Users can sign up for league-specific packages to watch their favorite teams.
This company has quietly been making moves to enter the sports betting space later in 2021.
It recently acquired both Balto Sports and Vigtory, two companies that offer gaming and fantasy sports platforms.
Integrating sports betting with its current cable TV and streaming subscriptions helped FuboTV's stock to soar last year and differentiate itself from its competitors.
Through the effective use of purchase expenditure and the retention of high-quality customer segments, the company continued to produce triple-digit growth in revenue and operational flexibility in the fourth quarter.
This came from FuboTV's CEO who added that its official fourth-quarter revenue will land around $215 to $220 million.
While FuboTV stock has been volatile over the past few months, there's still plenty to be excited about in the short term.
For example, the company just landed an exclusive deal to stream the South American Football Confederation this year.
Also, the company has consistently drawn in new subscribers and reported high levels of subscriber engagement.
This has resulted in steady revenue growth over the past few years.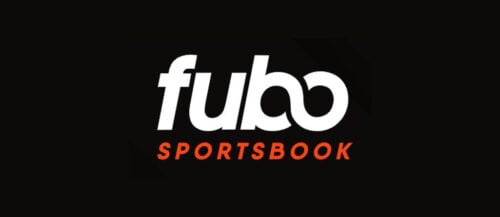 Online Sports Betting Stocks
Churchill Downs, Inc. (NASDAQ: CHDN)
Churchill Downs Incorporated owns the world-famous Churchill Downs track.
This track is located in Louisville and hosts the world-famous Kentucky Derby.
Often called one of the greatest sporting events in America, the Kentucky Derby has been held for 146 years.
Each year, the event draws as many as 150,000 spectators.
Churchill also owns 15 industry-leading racing properties and casinos.
Since COVID-19 postponed the Kentucky Derby, the company has struggled a bit in lieu of event and venue restrictions.
However, Churchill Downs has recovered from this crash and is now being considered as one of the best growth stocks in the market.
In fact, its share price hit an all-time high point in early October 2021.
This was after its earnings report that posted a record net revenue of $393 million and net income of $61.
All of this growth may be attributed to the change from betting in brick-and-mortar establishments to online gaming.
Over the past year, the Churchill Downs online platform has become one of the most popular for horse racing bets.
This stock has already established its name and brand within the industry and can still potentially grow in the future.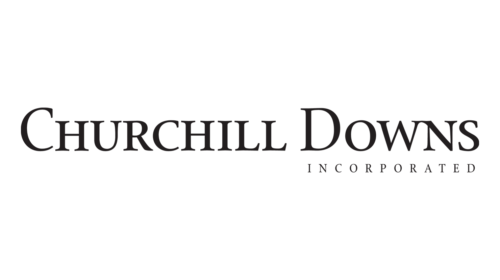 GAN Limited (NASDAQ: GAN)
GAN Limited is a technology company based in the United Kingdom that provides Software-as-a-Service solutions for online casinos.
Essentially, sports betting providers use its technology to run their bets, and GAN Limited takes a small percentage of their overall revenue.
GAN Limited offers a GameSTACK technology stack that online gaming enterprises may use.
This provides customers with turnkey services like analytics, and account administration, allowing GAN to serve a large number of customers with any of its software products.
Financial results have been shaky as online gambling in the United States slows, but management noted that recurring income from software-as-a-service (SaaS).
The segment boosted its income by 80% from its last earnings report as new online gaming venues were added.
As these sports and gaming betting companies expand their operations, it presents new opportunities for GAN to draw in more revenue.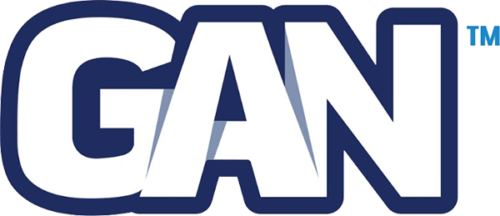 Best Mobile Sports Betting Stocks
DraftKings (NASDAQ: DKNG)
DraftKings is a daily fantasy sports contest and sports betting market operator.
As a popular stock (and platform), Draftkings runs weekly fantasy sports-related contests.
Players can win money based on the performance of individual players.
DraftKings holds these contents for major American sports leagues, including the NHL, NBA, MLB, and PGA, in addition to a number of other leagues.
Draftkings was the first U.S. company to legally provide for the mobile and online sports betting market in 2018.
The platform has since expanded, and DraftKings now offers retail sports betting through partnerships with several casino companies.
DraftKings launched its IPO in July of 2019. Shares of DraftKings originally traded for $9.80 per share.
Since then, shares of DraftKings have grown and recorded their highest at $71 last March.
Although the company had suffered losses last year, Draftkings is now getting ready for a comeback.
In New York, DraftKings recently launched its online and mobile platform.
The business is introducing the platform to the online sports betting market in New York strategically before the 2022 NFL Playoffs, which will be the largest betting season of the year.
Finally, according to the company–Revenues are expected to be around $430 million, up by more than 35% from the previous year.
With a market cap of $15.15 billion, DraftKings will likely be an integral player in this market, as well as the mobile gambling industry in general.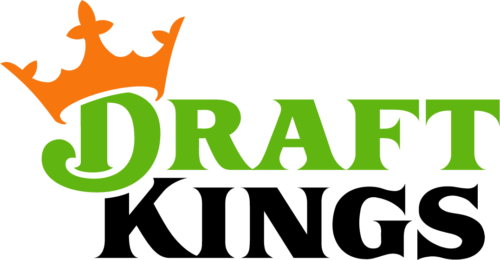 Best Sports Betting Penny Stocks
Esports Entertainment (NASDAQ: GMBL)
Esports Entertainment is a stock that you may not have heard of, but it is one worth taking a look at.
The company focuses on the Esports and gambling industry, which is growing rapidly.
Esports refers to competitive video gaming, and it has become a big business.
In addition, GMBL has partnerships with NBA and NFL as well, and it is well-positioned to take advantage of the upcoming big events in the next months.
The company has a strong financial position, and its shares are trading at a very reasonable price.
The appeal of GMBL stock is that it is already profiting from the rapidly growing e-sports and iGaming industries.
The most recent quarterly results for the organization were extremely positive. GMBL, for example, had a revenue of $16.4 million.
Sequentially, that was up from $8.8 million in the previous quarter.
The firm had made a much smaller $222,000 in sales for the same time period a year before.
This penny stock may not be as popular as the others, but it could be a substantial investment for those looking to get into this industry.

Should You Buy Sports Betting Stocks?
As sports betting becomes legal in the United States, it presents a huge untapped potential for gaming companies.
Investors who buy into this market now could see huge returns as this activity becomes legal throughout the entire country.
Ultimately, it is important to do your own research before investing in any stock.
Did any of our sports gambling stocks pique your interest? These selections and more are all available on WeBull. WeBull is an investment platform that will give you a few free stocks just for joining! Additionally, you can check out this guide for more info on sports betting stocks.
Sports Betting Stocks: Final Thoughts
Sports betting stocks are already starting to take off, so now is the perfect time for investors to add these stocks to their portfolios.
It could take traditional casinos a long time to recover from the COVID-19 pandemic.
Online sports betting is something that everyone can enjoy now despite social distancing regulations, and there's huge potential for it to continue beyond the pandemic.
Sports Betting Stocks FAQ
1. What is a Sports Betting Stock?
Sports betting stock is a company that owns or operates a sportsbook. These companies are often involved in other forms of gambling as well, such as online casinos and poker rooms.
2. Are sports betting stocks a good investment?
Recently the sports betting industry has been gaining traction as more states legalize it. This has caused the stock prices of some companies that are involved in this industry to rise. While this may seem like a good investment, it is important to remember that you need to do your own research before investing in any company.
3. What is the best sports betting stock for 2022?
Caesars Entertainment, Inc. (NASDAQ: CZR) became one of the largest sports betting companies after it launched its own wagering platform "Ceasar's Sportsbook". The company with its wide portfolio is worth $15.05 billion.
4. Which US States is sports betting legal in?
After New Jersey's Supreme Court victory in May 2018, any state can legalize sports betting. However, at the moment, sports betting is only legal in 28 states.
5. Is Penn National Gaming stock a good buy?
Despite its crash late last year, the company still has a lot going for it. Penn National Gaming is the largest sports betting and casino operator in the United States, with over 40 properties across 20 states. The company has been expanding its operations into new markets and continues to grow its revenues.