In May of 2018, the Supreme Court officially lifted the federal ban on sports betting.
The Professional and Amateur Sports Protection Act of 1992 had prohibited sports betting for over 25 years.
Since 2018, 20 states have legalized sports betting in some capacity, although each state has different regulations.
New York allows you to bet only on physical sportsbooks, while New Jersey allows full betting with mobile options.
Montana allows "in-person online" betting, while New Hampshire only has one mobile betting option.
In addition to the 20 states that have already passed legislation, there are 6 more that will likely legalize sports betting in 2021.
These states are either awaiting further action by the legislature, or have already been approved and are awaiting their first bet.
There are another 14 states that have the possibility to legalize sports wagering in 2021 or 2022.
The sports betting market will likely see dramatic growth in the coming years as more states legalize the practice, essentially since sports are such an essential part of US culture.
Companies in the sports betting industry could see huge financial gains as a result.
In this article, we'll discuss the best sports betting stocks to grow your portfolio.
Looking for even more great investment ideas? Check out Trade Ideas to find these stocks and more. Trade Ideas uses AI-based software to help you find great new investments without the hassle. Get a jump start on your portfolio with this intuitive software today!
Best Sports Betting Stocks
Penn National Gaming, Inc. (NASDAQ:PENN)
Penn National Gaming is an American racetrack and events operator.
Based in Pennsylvania, Penn operates 43 gambling facilities across the United States and Canada.
Many of these establishments are part of their Hollywood Casino brand.
Notably, Penn also has a 36% stake in Barstool Sports.
In September of 2020, Barstool Sports launched their Barstool Sportsbook.
This mobile sports betting application was first launched in Pennsylvania.
The app handled $11 million in wagers in its first week of operation alone.
By the end of 2021, Sportsbook expects to be legalized in 12 different states.
Penn has a market cap of $16.29 billion. In March of 2020, Penn traded for $7.89 per share.
It now trades for over $100 per share.
This explosive growth is likely to continue as more states legalize sports betting.
Boyd Entertainment (NYSE: BYD)
Boyd Entertainment is a Las Vegas-based gaming company.
They are known for their large portfolio of casinos, but they are also getting into the sports betting space.
Right now, Boyd has a stake in FanDuel, which is a popular online sportsbook.
They've also launched their own sports betting app in Nevada called B Connected Sports.
This app is unique in that they offer bets for collegiate sports in addition to professional sports.
On top of their sports betting ventures, Boyd Entertainment has a large portfolio of in-person entertainment venues.
These include casinos and resorts in Las Vegas as well as casinos in 10 other states.
They also have three racetrack and casino properties.
While these venues struggled to stay open during the COVID-19 pandemic, they are finally starting to recover as vaccines become available.
This recovery has been very good for their stock price, which has consistently gone up over the last year.
MGM Resorts International (NYSE:MGM)
MGM Resorts is a global hospitality and entertainment company with destination resorts in Las Vegas, Detroit, Maryland, New Jersey, and more.
With this geographical diversification, MGM Resorts will benefit from the continued legalization of gambling across the United States.
The company has a robust gambling infrastructure, so they're prepared for both in-person and mobile betting operations.
To compensate for losses as a result of the COVID-19 pandemic, the company launched their sports betting app, BetMGM, in 2020.
They've also recently become the official sportsbook for the Philadelphia 76ers.
MGM Resorts has a market cap of $20.68 billion.
This stock struggled during the COVID-19 pandemic, as they had to close or limit capacities at many of their resorts.
However, restrictions are starting to let up as citizens get vaccinated throughout the United States.
This has been reflected in their stock price, which has consistently gone up since the beginning of 2021.
Crypto Alert
I'm A One Percenter
It doesn't matter if you have $500 or $5 million.
Here's what I recommend you do with your money right now.
ATTENTION: The following video is a serious financial warning from one of America's richest men. He believes this event will make the rich even richer while financially affecting countless others and fan the flames of social protest.
It's free to watch and by doing so I believe you'll be ahead of everyone else struggling to understand what is really going on. I hope you take advantage of this opportunity!
Click Here For All Of The Details
We earn a commission if you click this link and make a purchase at no additional cost to you.
FuboTV (NYSE: FUBO)
FuboTV is a sports-focused streaming service.
Right now, they're one of the only streaming services focusing specifically on sports.
Users can sign up for league-specific packages to watch their favorite teams.
This company has quietly been making moves to enter the sports betting space later in 2021.
They recently acquired both Balto Sports and Vigtory, two companies that offer gaming and fantasy sports platforms.
Integrating sports betting with their current cable TV and streaming subscriptions could help FuboTV differentiate themselves from their competitors.
While FuboTV stock has been volatile over the past few months, there's still plenty to be excited about in the short term.
For example, they just landed an exclusive deal to stream the South American Football Confederation in 2022.
They've also been consistently able to draw in new subscribers, and report high levels of subscriber engagement.
This has resulted in steady revenue growth over the past few years.
Ready to build your portfolio? With Public.com you can follow other investors, discover companies that are inline with your beliefs, and invest into stocks and crypto with very little money! What are you waiting for? Check out Public Now!
Online Sports Betting Stocks
Churchill Downs, Inc.
Churchill Downs Incorporated owns the world-famous Churchill Downs track.
This track is located in Louisville and hosts the world-famous Kentucky Derby.
Often called one of the greatest sporting events in America, the Kentucky Derby has been held for 146 years.
Each year, the event draws as many as 150,000 spectators.
Churchill also owns 15 industry-leading racing properties and casinos.
Since COVID-19 postponed the Kentucky Derby, the company has struggled a bit in lieu of event and venue restrictions.
However, Churchill Downs has recovered from the 2020 stock crash.
In fact, their share price hit an all-time high point in early March 2021.
This growth is likely a result of the huge popularity of their online betting platform.
Over the past year, the Churchill Downs online platform has become one of the most popular for horse racing bets.
GAN Limited (NASDAQ: GAN)
GAN Limited is a technology company based in the United Kingdom that provides Software-as-a-Service solutions for online casinos.
Essentially, sports betting providers use their technology to run their bets, and GAN Limited takes a small percentage of their overall revenue.
This stock dropped in price at the end of March 2021.
This was a result of GAN's most recent earnings report.
The company ended a partnership with WinStar World Casino, which caused a drop in revenue and overall losses.
However, this doesn't mean you should rule out GAN as a long-term play.
As more places legalize sports betting, it's likely that new online casinos will pop up – and they'll need GAN's technology in order to run.
GAN also already has partnerships with major players in the sports betting space, such as Wynn Resorts and Penn National.
As these companies expand their operations, they present new opportunities for GAN to draw in more revenue.
Best Mobile Sports Betting Stocks
DraftKings (NASDAQ:DKNG)
DraftKings is a daily fantasy sports contest and sports betting market operator.
As a popular sports betting stock (and platform), Draftkings runs weekly fantasy sports-related contests.
Players can win money based on the performance of individual players.
DraftKings holds these contents for major American sports leagues including the NHL, NBA, MLB, and PGA, in addition to a number of other leagues.
Additionally, 2020 led to some large professional deals for DraftKings.
Michael Jordan joined their board of investors.
They also made an agreement with the Detroit Pistons for fantasy sports, iGaming, and sports betting.
Draftkings was the first U.S. company to legally provide mobile and online sports betting in 2018.
The platform has since expanded, and DraftKings now offers retail sports betting through partnerships with several casino companies.
DraftKings launched their IPO in July of 2019. Shares of DraftKings originally traded for $9.80 per share.
Since then, shares of DraftKings have grown to over $60 per share.
With a market cap of $24.78 billion, DraftKings will likely be an integral player in the sports betting market, as well as the mobile gambling industry in general.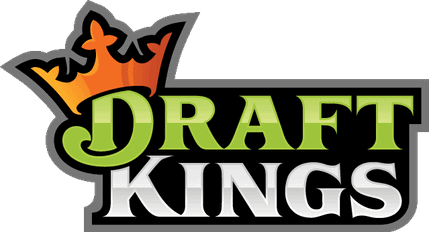 Best Sports Betting Penny Stocks
William Hill plc (OTCMKTS: WIMHF)
William Hill is an international company that offers online gaming, gambling, and sports betting.
They are based in London and trade on the London Stock Exchange.
Caesars Entertainment took over William Hill in September of 2020.
Caesars Entertainment is a Nevada-based casino operator that is one of the largest gaming companies in the world.
This acquisition helped Caesars grow their market share and will likely generate more revenue for William Hill, so it's a win-win situation.
Like many of the other gaming companies, William Hill has made a full recovery from the COVID-19 market crash.
This sports betting stock is a fantastic way for Caesars to expand into the gaming industry.
While this stock has been trading sideways since the acquisition, there's still plenty of potential for it to improve as the sports betting industry grows.
Additionally, this stock offers a significant 4.10% dividend yield, making it a good option for income investors.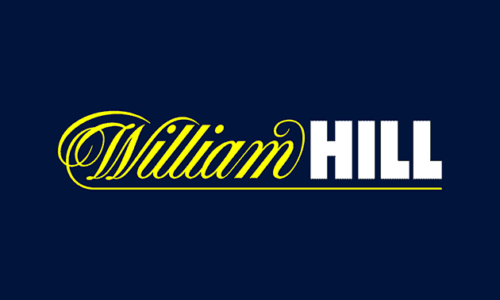 Stock Advice That Beats The Market!
Stock Advisor's recommendations
have beaten the market over the past 19 years. Tired of picking losers?
Stock Dork readers can join for only $99 a year!
Check out Stock Advisor today!
Should You Buy Sports Betting Stocks?
As sports betting becomes legal in the United States, it presents huge untapped potential for gaming companies.
Investors who buy into this market now could see huge returns as sports betting becomes legal throughout the entire country.
Did any of our sports betting stocks pique your interest? These selections and more are all available on WeBull. WeBull is an investment platform that will give you a few free stocks just for joining!
Sports Betting Stocks: Final Thoughts
Sports betting stocks are already starting to take off, so now is the perfect time for investors to add these stocks to their portfolios.
It could take traditional casinos a long time to recover from the COVID-19 pandemic.
Online sports betting is something that everyone can enjoy now despite social distancing regulations, and there's huge potential for it to continue beyond the pandemic.