Titanium alloys are one of the most sought-after precious metals in the world. It produces everything from military aircrafts and electric vehicles to medical implants and large-scale infrastructures. With that said, let's look at some of the best titanium stocks you can buy now.
Arconic Inc. (NYSE: ARNC)
Arconic Inc. is a noteworthy stock for investors interested in titanium. The company stands out in lightweight metals engineering and manufacturing, focusing on titanium, making it one to watch in the titanium space.
Since it emerged as an independent entity in 2016, Arconic has consistently spearheaded innovative manufacturing and engineering endeavors.
The company develops various advanced materials, including aluminum, titanium, and nickel alloys.
These materials have gained patronage in many industries, such as aerospace, automotive, building and construction, defense, and other industrial applications.
In 2019, Howmet Aerospace Inc bought Arconic Inc, creating a strong company that is now a leader in the aerospace and defense industries.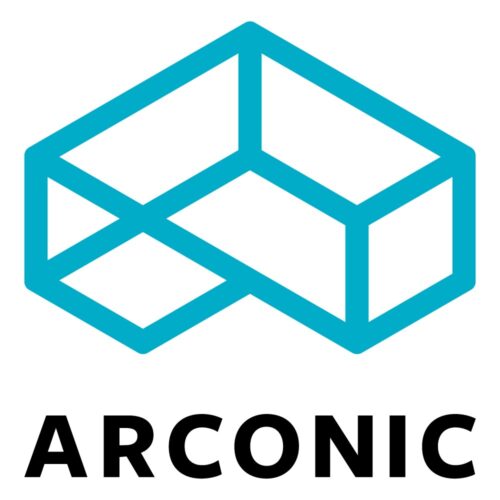 This merger boosted the company's revenue to over $7 billion.
Arconic has consistently experienced impressive growth, with an annual revenue of $7.5 billion in 2021, followed by an 18.6% increase in 2022, generating an annual revenue of $8.9 billion.
Experts predict this upward trajectory will continue, as projections indicate an 11.47% increase in 2023.
The company's current market capitalization is estimated to be $2.65 billion, which is proof of its renowned expertise and influence in the lightweight metals manufacturing sector.
It's currently trading at roughly $26 per share as of March 2023.
Kronos Worldwide Inc (NYSE: KRO)
Kronos Worldwide Inc is a top manufacturer of titanium dioxide (TiO2), an essential white pigment widely used in the production of paints, plastics, and paper goods. 
The company commands a significant global market share of around 10%, making it one of the largest TiO2 producers worldwide.
Initially, Kronos Worldwide Inc operated as a subsidiary of Kerr-McGee, an energy and mining conglomerate. 
It eventually transitioned into an independent company in 2006 and is headquartered in Dallas, Texas.
The company operates advanced manufacturing facilities across North America and Europe and sells its high-quality products in over 100 countries worldwide.

According to recent market data, the company has a market cap valued at approximately $1.01 billion. 
Its stock is publicly traded on the New York Stock Exchange (NYSE) at around $8.7 as of March.
Additionally, the company offers an annual dividend yield of 8.69%, which equates to an annual payout of $0.76. 
This makes Kronos Worldwide Inc a prospectively profitable investment choice for those looking for steady and dependable returns.
Chemours Company (NYSE: CC)
Chemours Company operates on a global scale, providing performance chemicals utilized in various industries, including automotive, electronics, energy, and healthcare.
The company has a remarkable reputation as the world's largest producer of titanium dioxide.
Chemours was founded in 2015 as an independent entity after its spin-off from DuPont. 
The company's headquarters are based in Wilmington, Delaware, and it presently serves the North American, European, and Asian markets with its range of products.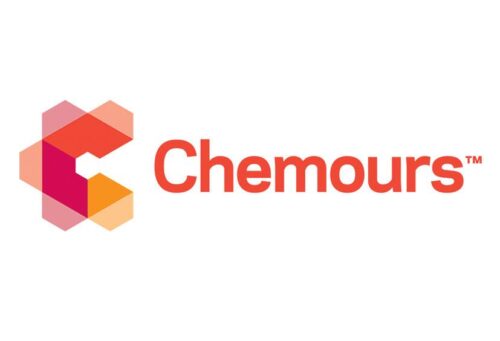 It currently boasts a market cap of $4.34 billion with a stock price of $29.78 as of March 2023.
In addition to its esteemed market position, Chemours presents a rather compelling investment opportunity for those seeking stable returns, offering an annual dividend yield of 3.43% and an annual payout of $0.96.
The company demonstrated notable financial performance in 2022, earning an annual revenue of $6.79 billion. 
Analysts anticipate the coming year will accompany further growth, with an estimated 4.07% increase in revenue.
Huntsman Corporation (NYSE: HUN)
Huntsman's long history and expertise in the titanium market and its broad portfolio of specialty chemicals make it a key player in the global chemical market.
Its involvement in the titanium industry began in the late 1970s with the acquisition of a titanium dioxide facility in Grimsby, UK.
In 2020, Huntsman Corporation announced a merger with Clariant, a Swiss chemical company.

Even though the deal fell through due to regulatory issues, the company continues to explore growth opportunities in the industry through acquisitions, joint ventures, and investments in new technologies.
Huntsman's current market capitalization is roughly valued at $4.94 billion, with its stock trading at about $27 per share. 
Additionally, it rewards its investors with a dividend yield of 3.47% paying dividends of $0.88 per share.
Allegheny Technologies Incorporated (NYSE: ATI)
Allegheny Technologies Incorporated is a Pittsburgh-based company specializing in producing high-performance materials used in critical applications such as jet engines, nuclear reactors, and medical implants.
The company was founded in 1960 as Allegheny Ludlum Steel Corporation and changed its name in 1996 to better reflect its diversified product portfolio.
With over 25 locations worldwide, ATI has a long-standing history of innovation and has been at the forefront of groundbreaking applications of titanium. 
This includes the first titanium dental implants and the first titanium femoral stems for hip replacement surgeries.
Allegheny Technologies Incorporated has faced serious challenges in recent years, including losses associated with selling its Sheffield, UK operations.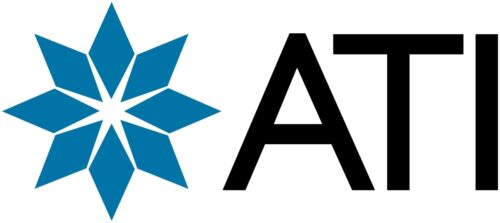 It has also experienced costs related to litigation concerning the 2016 idling of the Rowley, UT, titanium sponge production facility.
However, the company responded to these setbacks by making strategic adjustments to its severance-related reserve and workforce reduction estimates. 
These decisions helped mitigate some of the financial impact and position ATI for continued success.
The company's market cap stands at approximately $4.6 billion, with its stocks trading roughly at $37.76 on the NYSE.
Tronox (NYSE: TROX)
Tronox Limited is a leading global producer and distributor of titanium dioxide pigment and a wide range of other mineral sands and chemicals, enabling the company to manage risk and expand its reach in several markets.
With a history spanning over a century, Tronox has demonstrated consistent success.
Its flagship product, titanium dioxide pigment, is a crucial material in coatings, plastics, and paper industries. 
This positions Tronox as a leading contender in this sector, ensuring continued growth and profitability.
Tronox's worldwide presence includes mines and mineral processing facilities across Australia, South Africa, and the US, along with sales offices and distribution centers in over 30 countries.

This vast operational reach gives a significant competitive advantage and places the company in a favorable position for future growth in the global marketplace.
As of March 2023, Tronox has a market capitalization of $2.04 billion, with its shares trading at approximately $13.18. 
The company has maintained a modest annual dividend of 3.79%, amounting to a payout of $0.48.
Given Tronox's diversified portfolio, robust market position, and global footprint, it is a prudent choice for investors seeking exposure to the titanium industry.
Univar Solutions Inc. (NYSE: UNVR)
Univar was founded in Seattle, Washington, as a chemical distributor in 1924 as Van Waters & Rogers.
It later became Univar in 1974. Univar operates in over 100 countries worldwide and has over 800 distribution facilities.
Over the years, Univar has strategically acquired multiple companies to bolster its product offerings and strengthen its market position. 
One such acquisition that stands out is the 2019 purchase of Nexeo Solutions.

The company's key traits include a customer-centric business model and a sterling reputation built over time, earning the distinction of being recognized as one of the "World's Most Admired Companies" by Fortune in 2021.
By adopting this business approach, the organization has effectively cultivated a loyal customer base, fortifying its long-term sustainability and resilience in the face of future challenges.
The company's revenue surged by 20.34% to $11.47 billion, surpassing its previous year's performance. 
Market analysts anticipate continued progress, projecting a 5.91% increase in 2023. Currently, the company has a market capitalization of around $5.46 billion.
Are Titanium Stocks a Good Investment?
Titanium stocks are widely regarded as appealing investments due to the metal's unique properties, such as its corrosion resistance and high strength-to-weight ratio.
These properties make it ideal for use in the automotive and aerospace industries.
Thanks to its widespread use in these industries, titanium has baked-in demand, and as you know, demand is a major driver of price action in stocks and commodities.
In addition to its demand, it's worth noting that titanium has a slew of supply constraints caused by limited raw materials and its complex extraction process.
These supply constraints can also force titanium prices to soar as its demand may outweigh its supply, leading to price hikes.
Investing in these stocks can diversify an investment portfolio, as they may not be highly correlated with other sectors or asset classes.
Overall, titanium stocks present growth opportunities due to the metal's increasing demand across multiple sectors.
FAQs
Who Is The Biggest Supplier Of Titanium?
China is reportedly the world's biggest titanium supplier.
Can You Invest In Titanium?
Yes, you can invest in titanium by either buying titanium stocks, investing in titanium ETFs, or futures contracts.