Vanadium is steadily disrupting the energy sector, and as a result, the global demand for vanadium is on a massive rise.
In light of that, investors could benefit from vanadium's increasing demand, if they buy into companies that produce vanadium or utilize it in some form. Below is a look at 11 best vanadium stocks that you may add to your watchlist..
Best Vanadium Stocks
Phenom Resources Corp (OTCQX: PHNMF)
Formerly known as First Vanadium Corp, Phenom Resources Corp is an exploration company based in Canada.
It has significant interests in its Carlin Vanadium Project in Nevada of which it maintains exclusive exploration rights.
The mine produces high-quality vanadium, however, while the mine's vanadium is the cream of the crop, its quality is not its primary selling point. 
Instead, the mine's location plays a crucial role in its overall attractiveness.
You see, most of the world's vanadium comes from China, and constant shifts in Chinese public policy have pumped up the price of these vanadium compounds especially due to rising tariffs.
Environmental issues have also forced China to shut down some of its mines, making the Carlin mine an essential part of the domestic supply of vanadium within the US due to easy transportation and zero tariffs.
The stock is roughly trading at $0.33 as of February 2023 with a market cap of $30 million.
Syrah Resources (OTCMKTS: SYAAF)
Founded in Melbourne in 2007, Syrah Resources is an Australian-based company with exploration interests in Mozambique's mineral properties.
The company can be divided into its Balama and mine and Vidalia operations.
While the mining company specifically focuses on the exploration of granite, there is a significant presence of Vanadium as a by-product in its Balama mine.
The Balama mine is the primary source of the company's revenue and is estimated to remain viable for mining over the next 50 years.

Syrah also has an Active Anode Material facility operational in the United States which makes the company one of the few anode battery suppliers outside of China.
The company is expanding its Vidalia production capacity and has announced a $200 million DOE grant to help with this.
With regards to its financials, Syrah Resources is yet to reach profitability and is roughly trading at $1.3 as of February with a market cap of $909.74 million.
NextSource Materials (OTCMKTS: NSRCF)
Next up on our list of vanadium stocks is the Canadian-based mining company NextSource Materials.
NextSource Materials acquires and explores mineral deposits in Canada and Madagascar with a primary focus on vanadium and graphite.
In Madagascar, the company runs the Molo Graphite Project and the Green Giant Vanadium Project.
Interestingly, the Green Giant Vanadium Project makes up the largest vanadium deposits in the world with exploration bringing forth 60 million tonnes of vanadium resources.

This project should reap the company profits down the road but as of now, NextSource is yet to reach profitability.
NSRCF is roughly trading at $1.95 as of February with a market cap of $237.2 million.
Though the company may be overlooked due to its market price and share price these factors make it a perfect avenue for investors to enter the vanadium market.
Neometals (OTCMKTS: RRSSF)
Formerly known as Reed Resources Ltd., Neometals is another Australian mining company on our list.
Neometals has exploration rights for a couple of mineral sites in Australia and its operation can be divided into three segments, one of which is its Barramble Titanium and Vanadium project.
Neometals has received full exploration rights to the site which claims to have one of the world's purest high-grade titanium and vanadium hard rock deposits.

The company also has a lithium-ion battery recycling project and a vanadium recovery project that extracts vanadium pentoxide amidst the steelmaking process.
With the world's focus on renewable energy and the growth of the EV market, Neometals is perfectly positioned to benefit from any spike in demand for battery materials like vanadium and lithium.
As of February 2023, the stock is trading at $0.57 with a market cap of $336 million.
Largo Inc (NASDAQ: LGO)
Largo Inc is an undiluted play at the vanadium market. The Toronto-based company provides vanadium-based, electrical energy storage within Canada.
Furthermore, the company claims to have the highest grade vanadium from its Brazilian Maracas Menchen mine and also claims to be a low-cost producer of vanadium.
The mine is believed to have a lifespan of 10 to 12 years after considering its reserves.
The company also owns the tungsten-molybdenum project, the tungsten tailings project, and the Brazilian iron-vanadium project.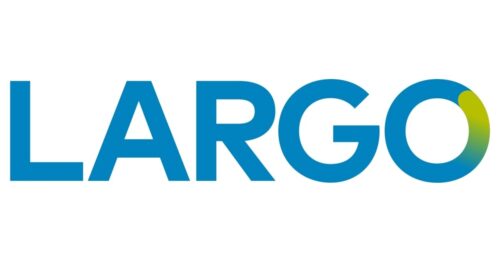 In 2021 the company changed its name from Largo Resources Ltd to Largo Inc and also offers a clean energy service through its subsidiary Largo Clean Energy.
LGO trades on the NASDAQ at roughly $6.8 with a market cap of $416 million.
While its share price has fallen by over 20% in the last year, this may be an opportunity for investors to buy the dip as analysts maintain a buy rating on the stock.
Bushveld Minerals LTD (OTCMKTS: BSHVF)
Vanadium producer, Bushveld Minerals LTD is a resources company interested in tin, coal, and vanadium in Madagascar and South Africa.
The Johannesburg-based company owns Bushveld Vametco Limited, which has a controlling stake in Vametco Alloys.

The company's interests in the exploration of vanadium ores and the development of vanadium-based electric storage systems are supported by its tin and coal trading business.
The stock is listed on the London Stock Exchange and sells over the counter at $0.07 as of February, with a market cap of $80 million.
Tivan LTD (OTCPK: TNGZ.F)
Formerly known as TNG limited, Tivan Limited is a mining company with exploration rights in Australia. 
The Australian resources company is primarily interested in the mining of iron, nickel, vanadium, and cobalt deposits.
The company is proud of its vanadium-titanium project on Mount Peake. 
Tivan claims Mount Peake is world-class and has developed a proprietary process to extract premium-grade pig iron.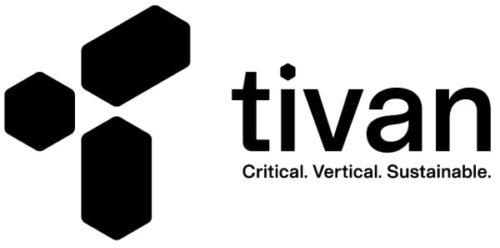 Tivan has an agreement to supply WOOJIN metals in South Korea with 60% of its vanadium, and 60% of its iron is set to go to the global trader Gunvo.
Tivan recently announced another agreement to open up a new mineral-processing facility.
This facility is to be situated near Darwin and accounts for a $1.5 billion deal with the federal government.
The Australian stock trades roughly over the counters at $0.05 as of February, with a total market cap of $77.6 million.
Australian Vanadium Limited (OTCQB: ATVVF)
Australian Vanadium Limited has several projects in Australia. One worth noting is its Australian Vanadium Project situated in the Murchison region.
The project has generated a ton of attention within the mining space due to its strategic significance in Australia with the Australian government awarding the project with a Federal Major Project Status.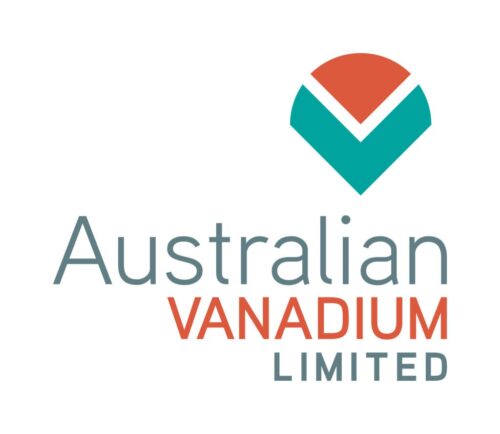 The company is also interested in the Blesberg lithium-titanium project, the Coates project, and the Nowthanna Hill uranium-vanadium project.
ATVVF roughly trades at $0.02 per share as of February 2023 with a $94.5 million market cap.
Technology Metals Australia (ASX: TMT)
Technology Methods Australia is another mining company primarily interested in its Gabanintha Vanadium project in Western Australia.
This project is unique and can supply the market with high-grade V205 products.
The Gabanintha project has a massive presence of high-grade titanium-vanadium and magnetite basal units.
Moreover, TMT has now combined its Yarrabubba project with its Gabanintha project and has named it the Murchinson Technology Metals project.
Furthermore, the company has expanded and extended its agreement with LE System to develop a downstream vanadium electrolyte industry that will be situated in Australia.
Voyagers Metals Inc (OTC: VDMRF)
Voyagers Metals Inc changed its name in 2021 and was formerly called Vanadium One Iron Corp.
The Canadian company maintains exclusive rights to the Month Sorcuer Vanadium and iron ore projects in Quebec.
Mont Sorcier is located in a good district with established hydropower and deep water ports close by to ease transportation.

The company also has other ongoing projects named Invanhow and Clinton in Ontario and British Columbia respectively.
Outside of Canada, Voyager metals also has interests in San Miguel, Mexico.
VDMRF trades at roughly $0.02 over the counter as of February with a market cap of $8.7 million.
Aura Energy Limited (OTC: AUEEF)
Australian-based mining company Aura Energy Limited has its main interest invested in the Haggan Project and the Tiris Project, which Aura boasts full ownership over.
The company is centered on the Haggan Project located in Sweden and as of 2018 was said to have over 3.6 million tonnes of vanadium.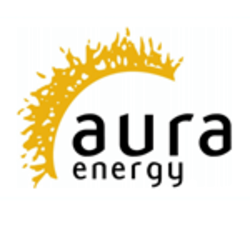 Though the quality of the vanadium coming from the Haggan project is low it can still be utilized by industries as polymetallic deposits are still thriving in lower grades.
As of February, the company trades over the counter at roughly $0.25 with a market cap of $128 million.
Are Vanadium Stocks a Good Investment?
Vanadium stocks can be considered an attractive investment for several reasons.
Firstly, vanadium is a crucial component in the production of high-strength steel and is a critical component in manufacturing batteries and fuel cells.
This is especially important in renewable energy technology, as vanadium is a crucial ingredient in producing Vanadium Redox Flow Batteries (VRFBs).
VRFBs are used to store large amounts of energy and are becoming increasingly popular to store and transport renewable energy.
Beyond that, the demand for vanadium is expected to increase significantly over the coming years.
This is due to the increasing demand for steel and the growing use of VRFBs in renewable energy projects.
Additionally, vanadium's use in the aerospace and defense industries is also expected to grow, as vanadium alloys are increasingly used in the manufacturing of aircraft and military equipment.
All-in-all, because vanadium is a key facet of multiple industries including the multi-trillion-dollar global steel industry, it's easy to see its potential for long-term growth.
FAQs
Is Vanadium Better Than Lithium?
Vanadium demand is on the rise and much of that demand can be attributed to the fact that vanadium has a lower energy density than lithium. This allows it to generate power for longer periods than lithium.
Does Vanadium Have A Future?
Considering its use case in the steel industry and its importance in the renewable energy equation, it's fair to say that vanadium has a bright future in global adoption.
Will Vanadium Prices Go Up?
The European Ferro-vanadium market has seen prices jump 53% since December 2021, and those prices are expected to rise even more in the coming years.