Battery recycling companies are gaining some notoriety due to the need for Lithium-ion battery recycling. These companies can recycle spent Lithium-ion batteries, electric vehicle batteries, and even batteries for consumer electronics, making them a vital facet of the green energy revolution. So, what are the best battery recycling stocks to buy now? Let's find out.
Best Battery Recycling Stocks
Umicore Group (OTCMKTS: UMICY)
A global leader in battery recycling, Umicore Group is a Belgian material technology company with recycling facilities in the United States, Germany, Belgium, and China.
It generates revenue from its two divisions: battery recycling and catalysis, and energy & surface technologies.
Its battery recycling process seeks to recover materials like copper, nickel, and cobalt from scrap batteries used in battery production.
The company stands to benefit from a projected boom within the electric vehicles market and predicts a 2.99% increase in sales in 2023, which correlates to $4.56 billion in sales.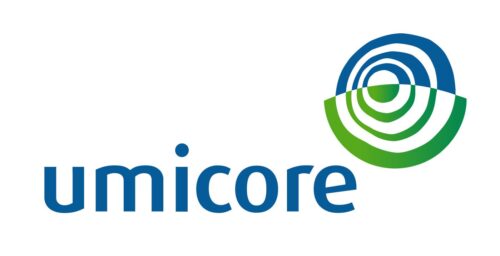 Umicore plans to open a $525 million plant in Europe, which is projected to be the largest battery recycling facility in the world.
The Belgian company says the plant will open in 2026 and can produce 150,000 metric tons of battery materials annually.
As of January 6, Umicore's share price is $9.44, and it reports a year-to-year revenue growth of 7.68%.
This is good news, as UMICY is a dividend stock with a dividend yield of 2.19% and an annual payout of $0.21.
American Battery Technology Company (OTCQB: ABML)
With one of the lowest stock prices on our list, the American Battery Technology Company is an excellent opportunity for investors looking to get into the battery recycling market early.
Based out of Nevada, this battery materials company extracts and recycles battery metals like lithium.
American Battery Technology Company currently has no reported revenue. Still, despite that, many investors swear by the company's potential because its CEO, Ryan Melsert, was a former engineer at Tesla.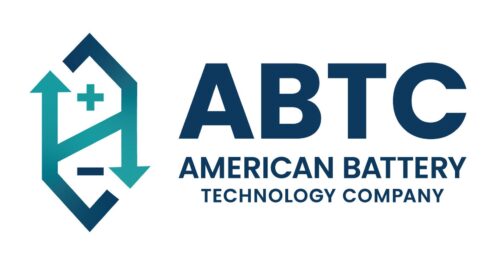 ABML is currently constructing a battery recycling facility for non-thermal batteries, and it's projected to process about 20,000 tons.
It was awarded a $10 million grant to develop next-gen techniques for battery recycling to produce environmentally friendly and low-cost battery materials.
The company's investor presentation predicts that global demand for battery metals can rise to $100 billion. The company could generate around $27.64 million in earnings in 2023.
Li-Cycle Holdings (NYSE: LICY)
Li-Cycle is one of the front-runners for battery recycling in North America.
It records impressive progress with its proprietary technology in recovering and recycling lithium-ion batteries.
The Li-Cycle process recovers battery metals like cobalt, lithium, nickel, and manganese carbonate from scrap batteries.
With a market cap of $882.41 million as of January 7, the North American company stock is trading at $5.03.
It recently entered a partnership with LG Energy and LG Chem and received a $100 million investment via Koch Strategic Platforms.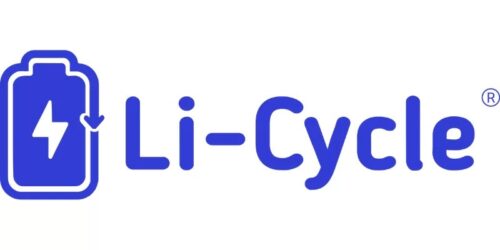 In line with Li-Cycle's business model, the company has set up battery recycling facilities near battery manufacturers.
These are called spokes, while it also owns 'hubs,' facilities where batteries are broken down and metals are recovered that can be used to manufacture new batteries.
Li-Cycle aims to bring its production capacity to 300,000 tons in 2025.
In 2022 Li-Cycle reported sales of $18.79 million, which reflected 154.80% growth year-to-year.
Looking forward to 2023, the company projects sales of $122.83 million.
RecycLiCo Battery Materials (OTCMKTS: AMYZF)
Incorporated in 1987 and based in Surrey, Canada, RecycLiCo Battery Materials has interests in mineral resource projects patented and unpatented across the United States and Canada.
It is further involved in battery recycling via its unique recycling process, which takes an easier approach to recovering battery materials.
Partnered with Kemeto Research Inc, RecycLiCo announced that it had made significant progress with its Vancouver demonstration plant.
Parallel to this demo plant progress, RecycLiCo plans to construct a commercial plant based on the demo to satisfy industry demands.
The company changed its name from American Maganese to RecycLiCo Battery Materials in October 2022 to reflect its dedication to the new direction.
And with a market cap of $62.22 million and estimated earnings of $7.32 million in 2023, this is one stock to watch. The stock is trading at roughly $0.25 as of January 2023.
Ganfeng Lithium (OTCMKTS: GNENY)
The Chinese company, Ganfeng Lithium, is the third largest in the world in lithium compounds production and the largest in China.
Ganfend operates in Australia, Argentina, Mexico, Ireland, and Africa and offers battery recycling solutions.
It also exports lithium products used in electric vehicles, mobile devices, and pharmaceuticals.
In Q2 2022, Ganfeng formed a strategic partnership with SVOLT Reach to create a lithium battery park project in Jiangxi Province.

This agreement also extends to battery recycling which Ganfeng believes is profitable and has massive room for growth and development.
Looking at its financials, Ganfend Lithium is a dividend stock with a yield of 0.42% and an annual payout of $0.03.
Last year alone (2022), Ganfend reported $6.09 billion in sales, which reflected a 250.8% year-to-year growth.
As of January 6, the stock is trading at $7.61 with a market cap of $19.6 billion.
Neometals LTD (ASX: RRSF)
Australian mining and mineral resources processing company Neometals Ltd has its headquarters in West Broth, Australia.
The company runs a battery recycling project that recovers cobalt and other battery metals from scrap batteries.
In 2020, Neometals launched an environmentally friendly battery recycling system called Primorbious as part of a joint venture with German company SMS Group.
Neometals is currently developing a shredding plant that it hopes will lead to a full-scale battery recycling operation, with the second stage being a battery refinery.
Reports suggest that Neometals is expected to generate roughly $480,740 in 2023, but that number should grow significantly in the coming years.
The stock is currently trading at $0.60 and boasts a market cap of $332.88 million.
BYD (OTCMKTS: BYDDF)
BYD is a multinational automobile company based out of Shenzen, China.
It is involved in the manufacturing and selling of electric cars in China and across the world.
The company also produces and sells lithium-ion batteries used in mobile phones and electric vehicles.
In 2018 BYD announced the opening of its battery recycling facility in Shanghai.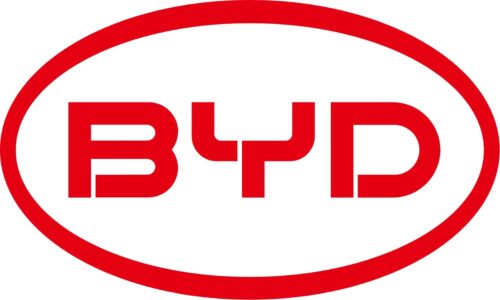 Later, in 2020, BYD partnered with Itochu, a Japanese company, to convert old EV batteries into power storage units using renewable energy for factories worldwide.
BYDDF has experienced year-to-year revenue growth of 72.10%, with its total sales earnings for 2022 sitting at $58.78 billion.
The stock price as of January 2023 is $26.30; nevertheless, investors stand to gain from its dividends with a dividend rate of $0.2 per share and a yield of 0.06%
Electra Battery Materials Corporation (NASDAQ: ELBM)
Electra Battery Materials Corporation is a North American battery materials company set to open a unique commercial-scale cobalt refinery in Ontario, Canada, in 2023.
This company is involved in the refining and recycling of lithium-ion batteries.
ELBM's Q3 report featured new information about its upcoming black mass recycling demonstration plant.
The report suggests that when the plant is fully operational, it will recover 75 tonnes of battery materials and run concurrently with its cobalt refinery.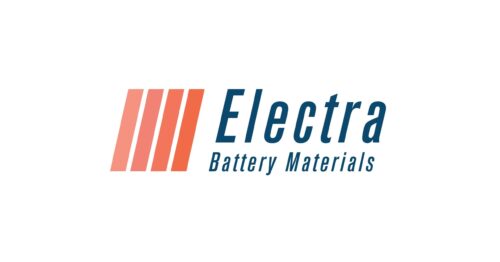 In the following quarter, Electra Battery Materials acquired a piece of cobalt property (CAS) close to its Idaho projects for $1.5 million.
The addition of this property to its Ruby and Iron Creek properties positions the North American company to expand its cobalt endowment.
A relatively cheap stock, as of January 6, ELBM was trading on NASDAQ at $2.60 with a market cap of $90.78 million.
The company projects sales earnings of $114.36 million in 2023.
Apple (NASDAQ: AAPL)
Regarding the design and production of mobile phones, personal computers, and related products, Apple is one of the largest players in the market.
The titan has dominated the mobile phone industry with its popular iPhone model and has further announced that it stands with the environment.
The company has set its goal of 100% carbon neutrality by 2030.
In line with this, in 2021, it was reported that 20% of all materials used in Apple products were recycled.
The company has taken things further and introduced its battery recycling process for old devices.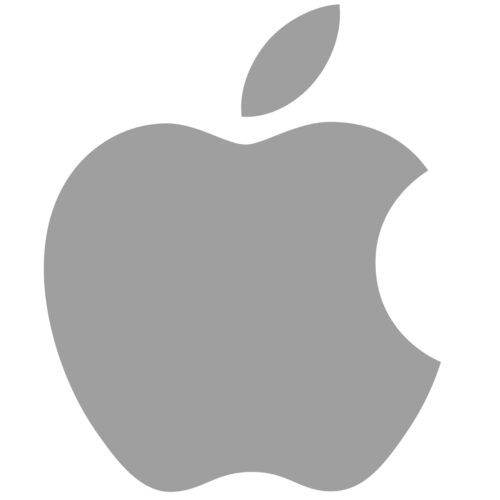 It recovers battery materials from old iPhone batteries, which can then be used to manufacture new batteries.
Apple's recycling process involves using its 'Daisy' robots to disassemble iPhones and take out the batteries, which are then passed on to 'Dave' robots that further break it down and recover the rare earth minerals used in battery manufacturing.
AAPL is a popular stock among investors for many reasons, one being its market cap of $2.06 trillion, making it one of the largest companies in the world.
In 2022 alone, the smartphone giant reported revenue of $394.33 billion.
AAPL is also a dividend stock offering investors a forward dividend yield of 0.71% with a corresponding payout of $0.92 and a payout ratio of 14.73%.
Are Battery Recycling Stocks a Good Investment?
As things stand, battery recycling stocks represent an exciting investment opportunity, and the prevalent demand for renewable energy among world governments and mega-corporations currently fuels this opportunity.
Green energy sources such as wind and solar need rechargeable batteries to store the energy they generate.
But the problem is batteries have a finite life cycle.
However, seeing as the main point of utilizing renewable energy sources in the first place is to protect the environment, simply throwing away the batteries used to store this energy would defeat the purpose of going green in the first place.
That's where battery recycling stocks come in.
When batteries reach the end of their life cycle, certain companies can help recycle these batteries and make them available for reuse.
This prevents the wastage of batteries and makes renewable energy more viable.
Right now, there aren't many batteries recycled across the world, primarily because renewable energy is yet to reach a point of mass adoption.
However, with many countries currently committed to transitioning into renewable energy, including the United States, we're likely to see an uptick in demand for battery recycling.
The emergence of the electric vehicle market could further drive that demand.
After all, as things stand, only a small fraction of the vehicles in the world run on electricity.
However, with electric vehicles expected to flood global roads eventually, we're likely to witness the corresponding emergence of the EV battery recycling market due to the growing demand for batteries.
And demand could, in turn, trigger a boom within the battery recycling sector.
In other words, if you can invest in battery recycling stocks before this demand fully takes shape, you could snag some nice profits when battery recycling stocks start to do well.
It's hard to put a definite timeline on when the battery recycling sector might undergo an uptick in demand.
However, we're likely to witness growth in the coming decade as more countries implement renewable energy storage systems.
FAQs
What Battery Company Does Warren Buffet Own?
Warren Buffet owns shares in the Chinese electric car and battery company BYD. He's owned shares in the company since 2008.
What Battery Company Is Backed By Bill Gates?
Form Energy Inc is currently backed by Bill Gates' breakthrough energy ventures. The company plans to build a $760 million factory in West Virginia following Joe Biden's green energy bill.
What Is The Holy Grail Of Batteries?
Right now, the holy grail of batteries is believed to be the Lithium metal battery. It is regarded as the next big thing in battery technology because it can provide incredibly high energy density, potentially double the density of Lithium-ion batteries.
What Is The Name Of The Company That Owns The Forever Battery?
The forever battery, also known as the solid-state battery, isn't owned by one single company, however, Quantumscape is widely regarded as a pioneer of the technology.