Uber is an American ridesharing services company headquartered in San Francisco, California. But what companies stack up against this rideshare giant? Read this Uber Competitors Analysis to find out just that!
A Little About Uber
Uber was founded in 2009 by Garrett Camp and Travis Kalanick.
The company began as a way to disrupt the taxi industry by connecting users with drivers via its app. The first-ever Uber trip happened in 2010 in its hometown of San Francisco.
Uber has experienced rapid growth and now operates in 69 countries. The business has expanded to include food delivery services through Uber Eats, courier services, and electric scooter rental.
Known initially as Ubercab, the company rebranded to Uber in 2011. It is listed on the New York Stock Exchange under the ticker symbol UBER.
It is part of the stock market Russell 1000 Index Component. In 2020 Uber reported total revenue of $11.139 billion and had an operating income of $-4.86 billion.
The downturn in income is attributed to the COVID-19 Pandemic, which reduced the need for public transport, thus affecting the core business.
However, during this time, the Uber Eats division benefited from increased food delivery.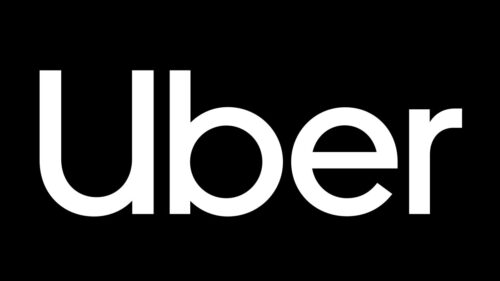 Uber's Advantage and SWOT Analysis
Uber's size is its biggest advantage. It already has two-thirds of the ride-sharing service market, and has expanded into more territories than any of its competitors.
Even in areas where it underperforms, it has the financial backing to buy its way in. This is what the company did with Didi in China.
The Uber app and its business model have helped it disrupt the aging taxi industry. It has begun working with traditional taxi drivers to provide ride-hailing services in some markets.
Strengths
Uber has excellent brand recognition, and in some markets, it's considered a household name.
The dynamic pricing strategy it uses during peak hours helps maximize profits when demand is high. This also encourages drivers to sign in and provide services most needed.
The large pool of Uber drivers helps the company minimize costs. Over one million drivers operate as independent contractors, using their vehicles to provide services.
Weaknesses
From sexual harassment complaints to worker exploitation claims, Uber has faced various public scandals and backlash.
Employee rights organizations have organized campaigns against the company's employment practices. Many believe that Uber takes advantage of workers by not classifying them as employees and not providing standard employee protections and rights.
Drivers and riders equally face potential security risks when using the service. Many viral videos have been posted online of drivers being abused by riders or riders being treated unprofessionally by drivers.
Opportunities
Uber can increase automation through apps for each of its services. Customers can order food through Uber Eats and have it left at the door, requiring no physical contact with the service provider.


Adding other special transportation services is another opportunity for the company. It can increase services to provide moving and relocation, bicycle-sharing, and freight transportation.
There is also room for growth with increased security for drivers and riders. Uber can continue to evolve driver and rider ratings through the app and make it quick and easy to call emergency services if needed.
As Uber increases driverless technology, it decreases potential driver and rider risks while increasing its profit margin.
Threats
Competition is continually increasing in all of Uber's markets. Many Uber alternatives exist for ridesharing, food delivery, bicycle sharing, and general taxi services.
Government regulation is a significant threat to Uber's heavy dependence on using freelance contractors as service providers. The transport industry and traditional taxi drivers are heavily regulated in the United States, and Uber may eventually face similar legal issues.
In some markets, Uber drivers want to be treated as employees and thus organize strikes and other protests. Elsewhere, freelance contractors may be easily lured away to drive for competitors.
Changes in trends or economic conditions. When more people worked from home during the Covid-19 pandemic, Uber's business declined dramatically.
Uber's Biggest Competitors
In the United States, Uber is the leading ride-hailing company, with a market share of over two-thirds. Its biggest rival is Lyft, which offers a similar experience to Uber.
The taxi service is Uber's primary business which connects users with drivers in their city. The company also offers its services for businesses, which can be accessed from the same app.
Its Uber Eats business is another revenue stream that brings in significant income for Uber. This service is available in many of the countries that Uber serves and covers more markets than any other food delivery service.
It uses its network of drivers and dedicated cyclists to deliver food from restaurants that don't have a delivery network. Uber also partnered with Lime to introduce electronic scooters to major cities around the U.S.
Uber's competitors and alternatives offer much of the same services.
Lyft – A direct competitor for Uber's North American business.

Didi – The most popular taxi-hailing service in China with 550 million users.

Grab – A popular Asian food delivery and taxi-hailing company.
Lyft
Lyft connects users looking for a ride with drivers in their area. It's a very similar service to Uber, and it is common for people to have both apps installed on their phones.
The company was founded in 2012 by Logan Green and JohnZimmer. The company has its headquarters in San Francisco, California, and has grown to operate in over 650 cities in the United States and Canada.
Lyft has around 30% of the ride-hailing market share, which makes it a major player but lagging behind Uber.
The company is publicly traded and is listed on Nasdaq under the ticker symbol LYFT. In 2020 the company reported total revenue of $2.364 billion and had an operating income of $-1.808 billion.
The decline in income is also a result of the COVID-19 pandemic, which heavily affected the industry in America.
Alongside its ride-hailing service, Lyft has introduced electronic scooter rentals and bicycle sharing schemes in major cities across America.

DiDi
DiDi is a Chinese company that serves Asian countries, Australia, and Latin America. It was founded by Cheng Wei as Didi Dache after he left Alibaba.
The company has formed commercial alliances with ride-hailing companies, including Uber, to expand its services. It is Asia's most popular taxi-hailing service, with around 550 million registered users.
Didi boasts a driver network in the tens of millions and completes over 10 billion rides each year.
The company is privately held so its financial information is not readily available. Its domination of the Chinese and Asian markets has hindered Uber's growth in the area.
In 2016 Uber sold its Chinese operations to DiDi for an 18% stake in Didi. In 2019 the company reported it generated annual revenue of $9.5 billion.

Grab
Like DiDi, Grab is an Asian company that operates primarily in that part of the world. The company was founded in 2012 by Anthony Tan, originally called GrabTaxi.
The company has grown to include operations in eight countries and has its headquarters in Singapore. The company is a popular ride-hailing service that also has a food delivery division.
As of 2019, there are over 6,000 people working for Grab. The last reported revenue was from 2018 and the company had reached annual revenue of $1.1 billion in that year.
Grab is privately held and has proven to be an attractive investment. The company is the first Southeast Asian startup to have a valuation of over $10 billion.

Uber Competitors and Alternatives: Final Thoughts
Uber may be the biggest company in its industry, but challenger firms like Lyft are hot on Uber's heels. The company is also locked out of some key markets like the Asian markets because of DiDi and Grab.
Uber can maintain its position at the top of the industry by focusing on the markets it is already in. The company can be at the forefront of emerging trends such as bicycle sharing and electronic scooters.