After the challenging events of this past year, investors have had their eye on the best Covid vaccine stocks on the market.
Not only are these vaccines saving lives and helping the economy get back to normal, but they also present an excellent opportunity for investors. 
Pharma giants and smaller medical companies have both seen strong revenues this year, despite other markets tanking.
The innovation these companies have achieved in such a short time is completely changing the medical industry as we know it.
Covid vaccines are going to be necessary throughout the years to come.
It will take a long time to vaccinate the world's entire population, and we may need to develop booster shots to combat new strains of the virus later on.
Because of this, these Covid vaccine companies will likely continue to draw in very strong revenue numbers in the years to come. 
Wondering where to buy the Covid stocks we have listed in this article? Check out Webull! Webull is a top-rated trading app for both new and experienced investors. There are no commission fees, and they will even give you a free stock just for signing up! 
Best Covid Vaccine Stocks To Buy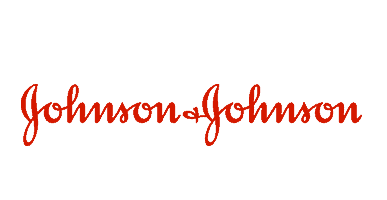 Johnson & Johnson (NYSE: JNJ)
Johnson & Johnson isn't just the "family company" we know for its household products.
The company also develops pharmaceutical treatments and medical devices through its subsidiaries, like Janssen.
Most recently, their one-dose Covid-19 vaccine took the market by storm.
The company's stock recently took a hit after its vaccine was placed on a temporary pause in the United States.
News broke of rare blood clotting in six different women who had received the vaccine.
J&J is committed to distributing its vaccine still and stands by its product.
The CDC has since allowed governments to continue distributing the Johnson & Johnson vaccine to patients again.
This vaccine is different from both the Pfizer and Moderna vaccines.
These vaccines use new mRNA technology, while the Johnson & Johnson vaccine does not.
It also does not have to be stored at extremely cold temperatures.
The US has been using this vaccine for several months, while South America and Europe countries are starting to authorize it. 
Johnson & Johnson is a great long term stock choice for investors who want to play it safe.
While no stock is without risk, J&J is a powerhouse in the healthcare and consumer goods sectors.
They have also consistently increased their dividend yield yearly for the past 50 years. 
JNJ stock is currently trading at a five-year high.
Their stock is often considered recession-proof, because many of their products are essentials regardless of the current state of the economy. 
Novavax (NASDAQ: NVAX)
Novavax is another excellent Covid-19 stock choice for your portfolio.
Research has shown that the Novavax Covid-19 vaccine is 89.3% effective after stage three trials in the U.K.
Novavax is expecting to file for emergency authorization in the U.K. in the coming months.
The Novavax vaccine requires two doses. Research has shown that it is effective against both the original coronavirus strain as well as the highly transmissible strains from the U.K. 
Novavax's coronavirus vaccine is also more affordable than many of the other options on the market.
Their deal with the U.S. government puts Novavax at $16 per dose, versus $37 per dose for the Moderna vaccine.
While it is not yet available in the U.S., this price point would allow for twice as many Americans to be vaccinated.
Expert analysts are excited about Novavax's prospects. Their stock price is currently down from its peak in February.
However, the company is due to release their earnings report soon.
When their vaccine eventually hits the market commercially, there's a good chance it would push their stock price up even further.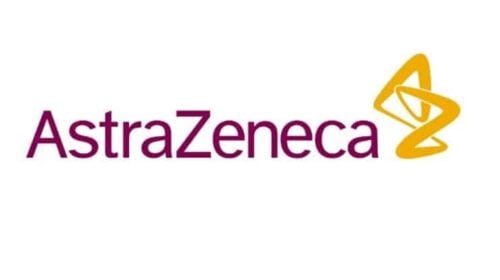 AstraZeneca (NASDAQ: AZN)
AstraZeneca is a U.K.-based biopharmaceutical company with operations in numerous countries.
They develop treatments for metabolic, cardiovascular, and neurological conditions, as well as a variety of infectious diseases.
AstraZeneca teamed up with Oxford University last year to create a viral Covid-19 vaccine.
The UK has started sharing its doses with other countries around the world.
With an efficacy of over 80%, AstraZeneca is seeking emergency use authorization from the World Health Organization.
So far, studies have shown that AstraZeneca's vaccine is 94% effective against the virus.
However, the company decided not to pursue authorization in the U.S., which affected their stock price.
However, their shares are slowly going back up again as the vaccine is slowly approved in other countries around the world. 
Covid-19 Vaccine Stocks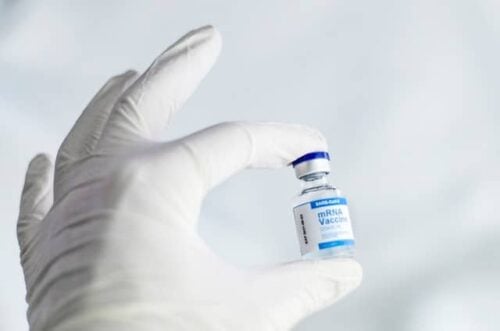 Pfizer (NYSE: PFE)
The Pfizer vaccine was the first to hit the market after being given emergency use authorization by the FDA in December 2020.
Pfizer's vaccine requires two doses and must be stored at extremely cold temperatures.
The company partnered with a German pharmaceutical company called BioNTech (NASDAQ: BNTX) to create its vaccine.
Pfizer and BioNTech split the profits from their vaccine 50/50. 
Pfizer has now set its sights on developing an even better version of the vaccine, one that will not require ultra cold storage as with the first one. This vaccine may be ready later in 2021.
40 million Americans have received the Pfizer vaccine thus far.
The company's stock price has consistently been going up since March 2021, and its price-to-earnings ratio indicates that it could still be undervalued.
Additionally, Pfizer continues to pay a dividend yield of nearly 4 percent.
Moderna (NASDAQ: MRNA)
Moderna was the second coronavirus vaccine to receive authorization in the U.S, after Pfizer.
This vaccine also uses mRNA technology. 
Moderna stock has already been incredibly successful this year.
After they applied for the emergency use authorization from the FDA in November, their stock more than doubled. 
This stock has the potential to go up even further in the future.
Moderna has announced that they may expand beyond the Covid-19 vaccine and into the flu vaccine market. 
Moderna has plans to start phase one trials this year on a flu vaccine.
If the results are promising, it could be reflected in their stock price.
According to Moderna CEO Stephanie Bancel, the company hopes to have a combined flu & Covid-19 vaccine on the market by 2023. 
Inovio Pharmaceuticals (NASDAQ: INO)
Inovio Pharmaceuticals is a Pennsylvania-based biopharmaceutical company.
Their primary focus is the development and sale of synthetic DNA products to treat cancers and other infectious diseases.
During the pandemic, they announced that they would start developing a Covid-19 vaccine. 
Inovio's stock shares took a hit after the U.S. announced it would withdraw funding from their trials.
However, their vaccine has been performing well in these trials, which means that they could eventually license it in other countries. 
The company still has the hope to offer its coronavirus vaccine as an alternative to Moderna's and the Pfizer-BioNTech options.
Inovio's vaccine uses a slightly different technology that doesn't require cold storage. 
Best Covid-19 Penny Stocks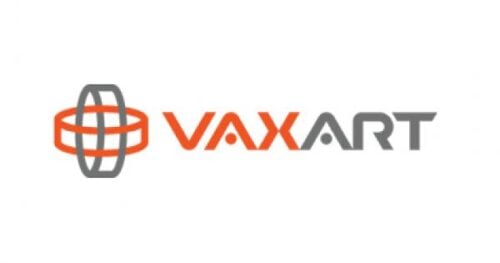 Vaxart (NASDAQ: VXRT)
Vaxart is currently researching an oral Covid-19 vaccine.
They are currently in phase one of clinical testing, but the biotech community has their eyes on its development.
Not only would the pill be great for Americans who hate shots, but it may help with vaccine resistance.
Vaccine resistance has been a serious problem in the U.S. and could prevent us from reaching herd immunity. 
Vaxart has also made headlines for its research in T-cell therapy, a new method for treating viruses.
They have been researching the effects of T-cell therapy on Covid-19, which could eventually result in a new treatment. 
This vaccine stock is a gamble, because Vaxart is still one of 40 companies developing a new vaccine in an already competitive vaccine market.
However, if they are proven successful, they would likely be the first company to develop an oral vaccine for Covid-19. 
As with any penny stock, Vaxart does come with the risk of higher volatility.
However, this could be a good play for investors who are willing to take a bit of a risk. 
Altimmune (NASDAQ: ALT)
Altimmune is researching an intranasal vaccine.
This nasal spray would be revolutionary because the nasal passage is often the point of infection, meaning the treatment could target the virus locally.
Nasal vaccinations are also a new technology. If Altimmune could master it, the possibilities for future vaccines would be huge
Even better news, the spray could be stored at room temperature for months at a time and would only require one dose.
This would be more convenient for patients and would result in less waste. 
The AdCovid is currently in phase 1 of clinical trials. This stock is still highly volatile and is best for investors who are willing to take a risk.
This is because new trial results could cause the stock to dramatically fluctuate in price.
However, if their intranasal vaccine does eventually make it to the market, it could generate huge returns for investors. 
Covid Vaccine Stocks: Final Thoughts
While the coronavirus pandemic will come to an end, the effects of it will be felt for years to come.
Investors could see huge returns over the next decade by investing in Covid vaccine developers. 
However, it's important to be strategic when investing in vaccine developers.
Those who still have their products in trial stages could be subject to more volatility in the years to come.
 Investors looking to play the long-term game may be looking for companies that give proven results, like Johnson & Johnson or Pfizer. 
Looking for more diverse and interesting investment opportunities? Check out Trade Ideas! Trade Ideas is an innovative program that helps you find great stock picks using its AI system.