Believe it or not, gambling and casinos have not always been legal.
The legalization of gambling is actually quite recent in many places.
The first legal casino built outside of Nevada didn't come until 1978.
Online gambling wasn't legalized in the US for several decades afterward.
New Jersey became the first state to legalize online gambling in 2010.
The legalization of sports betting online is even more recent, having been legalized in 2018.
Online gambling is now legal in seven states. General sports betting is legal in more than 20.
However, these two sub-markets are becoming increasingly intertwined. 
As more states legalize online gambling and it becomes more socially acceptable, we can expect to see online gambling companies perform very well.
COVID-19 has been difficult for the entertainment and gambling industries.
Many people have turned to online platforms to enjoy gambling more safely. 
Looking for some great investment ideas? Check out Trade Ideas. The Trade Ideas platform uses AI-based software to help you find exciting new investment opportunities.  
Best Online Gambling Stocks
Penn National Gaming, Inc (NASDAQ:PENN)
Penn National Gaming is a racetrack and events company based in Pennsylvania.
They operate 43 gambling facilities in the US and Canada.
Some of the company's establishments are part of the well-known Hollywood Casino brand.
Penn also has a 36% stake in the company Barstool Sports, an online gambling and digital media company.
Barstool Sports recently launched Barstool Sportsbook in September 2020.
Barstool Sportsbook is the company's online sports betting application which was first launched in Pennsylvania.
In the app's first week of operation, it generated $11 million in wagers.
When the end of 2021 comes, there are an expected 12 states that will have legalized the use of online sports betting applications like Sportsbook.
Since March 2020, Penn's stock price has grown more than 1500% to nearly $129 per share.
This is likely only a fraction of the growth the company will soon see.

Churchill Downs, Inc. (NASDAQ:CHDN)
Churchill Downs owns the world-famous racetrack of the same name.
This is the Louisville location that hosts the annual world-famous Kentucky Derby.
This event has been held for 146 years and is known as one of the greatest sporting events in America.
It draws as many as 150,000 spectators each year.
Other than Churchill Downs, the company owns 14 other racing properties and casinos.
That said, COVID-19 has been difficult for the company since casinos haven't been open in most places and in-person events have been restricted.
After the Kentucky Derby was postponed, the company lost a large amount of money.
Despite their struggles, Churchill has recovered from the March 2020 market crash and is now trading for record-breaking prices. This is likely a result of the company focusing on the wide popularity of their online betting platform.
Many companies have launched their own online betting platforms this year, and Churchill Downs has been one of the most successful. 
Ready to build your portfolio? With Public.com you can follow other investors, discover companies that are inline with your beliefs, and invest into stocks and crypto with very little money! What are you waiting for? Check out Public Now!
Online Gambling Stocks To Buy
Draftkings Inc (NASDAQ:DKNG)
Draftkings is one of the newest and most popular names in the world of online sports betting.
Crypto Alert
I'm A One Percenter
It doesn't matter if you have $500 or $5 million.
Here's what I recommend you do with your money right now.
ATTENTION: The following video is a serious financial warning from one of America's richest men. He believes this event will make the rich even richer while financially affecting countless others and fan the flames of social protest.
It's free to watch and by doing so I believe you'll be ahead of everyone else struggling to understand what is really going on. I hope you take advantage of this opportunity!
Click Here For All Of The Details
We earn a commission if you click this link and make a purchase at no additional cost to you.
The company is a daily fantasy sports contest and betting operator.
DraftKings runs a weekly contest where players can win money based on the performance of real-world players.
These contests run across all major American sports leagues such as the NBA, NHL, MBL, PGA, and more.
The company was the first US company that legally provided online sports betting in 2018.
DraftKings had a notable year in 2020 after professional basketball player Michael Jordan joined the company's board of investors.
The platform also made an agreement with the Detroit Pistons in 2020 for iGaming, fantasy sports, and sports betting.
DraftKings launched their IPO in the summer of 2019.
The company now has a market cap of $25.02 billion, trading for $63.87 per share.
DraftKings will likely continue to be a major player as online gambling becomes legal in more US states over the next few years.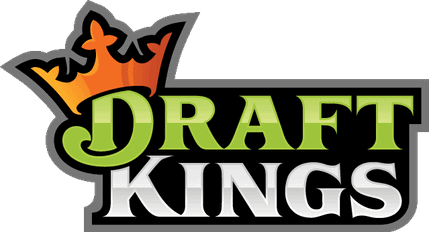 Flutter Entertainment plc (OTCMKTS:PDYPY)
Flutter Entertainment is the result of a merger in 2016 between Paddy Power and Betfair.
The two companies merged to create this larger sports betting company.
Since the company isn't based in the US, it's been on the market much longer than any American sports betting stocks.
Flutter is headquartered in Ireland with a diverse portfolio of international online and in-person gambling options.
Some of these brands include FanDuel, PokerStars, Betfair, Sky Bet, and more.
Flutter has continued to see massive market growth since March 2020.
Flutter now trades for over $98 per share. However, their share prices have gone down slightly in recent weeks, which means now could be a great time to invest.
The legalization of sports betting in the US opened up a whole new market for this company.
Boyd Gaming Corporation (NYSE:BYD)
Boyd is an American hospitality and gaming company based in Nevada.
Across the 15 properties that the company owns, Boyd owns 7,550 hotel rooms.
On the gambling side, Boyd owns over 21,400 slot machines and 425 table games, and 75 percent of their revenue comes from gaming.
While some states allow you to make these bets online, others will only allow you to make them in person. 
Because of this, Boyd will benefit from the expansion of online gambling.
Although Boyd's stock price has been up and down over the years, they are on an upswing right now.
The company has a market cap of $5.92 billion and is currently trading for $53.06 per share.
Once the pandemic has passed, investors will likely benefit from an increase in both in-person and online gaming. 
Roundhill Sports Betting & iGaming ETF (NYSEARCA:BETZ)
Roundhill is the only sports betting ETF on our list. The ETF follows the Roundhill Sports Betting & iGaming Index ("BETZ Index").
The index is the first of its kind, and it follows the performance of top companies in online gambling, sports betting, and iGaming industries.
The fund is composed of 38 holdings across four separate categories: sportsbooks, technology, casinos & others, and online gaming.
These sectors make up 33.3%, 30.1%, 19.4%, and 17.2% of the fund, respectively.
The fund's top 3 holdings are William Hill PLC, PoitsBet Holdings Pty Ltd, and DraftKings.
Each of these selections accounts for 9.51%, 8.42%, and 6.68% of the fund, respectively.
Since the fund is one-of-a-kind, it's understandable why it has a relativity high expense ratio of 0.74%.
After going public in 2020, the fund has seen nothing but positive growth.
Investors should act now to see strong future returns. As more states legalize sports betting and gambling, we'll continue to see 
Online Gambling Penny Stocks
William Hill plc (OTCMKTS: WIMHF)
Similar to Flutter, William Hill is an international company offering online gambling, gaming, and sports betting.
The company is based in London and trades on the London Stock Exchange.
The company has operated online gambling and sports betting internationally for years.
However, they've benefitted from the legalization of sports betting in the US this year. 
Caesars Entertainment acquired the company in September 2020, which was hugely beneficial for this company.
Caesars is based in Reno, Nevada and is one of the largest casino companies in the world.
This was a mutually beneficial arrangement for both companies, as it gave Caesars a way to increase their market share. 
William Hill has made a complete recovery from the COVID-19 market crash. Investors can expect their stock prices to rise over the next year as stay-at-home restrictions loosen up. William Hill currently trades for $3.69 per share.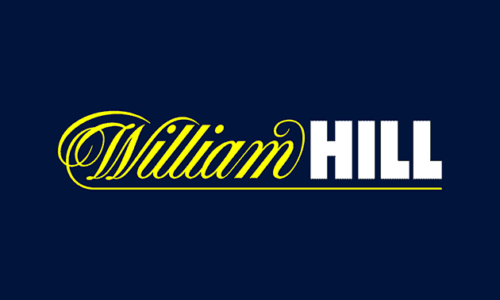 Stock Advice That Beats The Market!
Stock Advisor's recommendations
have beaten the market over the past 19 years. Tired of picking losers?
Stock Dork readers can join for only $99 a year!
Check out Stock Advisor today!
Should You Buy Online Gambling Stocks?
The online gambling industry's momentum has just begun.
It's likely that more states and countries around the world will continue to legalize online betting over the next few years.
Now is a great time to buy and hold online gambling stocks before their prices jump. 
Which of these online gambling stocks do you want to invest in? Find these picks and more on WeBull. WeBull is an investment platform that doesn't charge commission fees and will give you free stocks just for signing up!
Online Gambling Stocks: Final Thoughts
As governments around the world distribute their COVID-19 vaccines, the gambling and entertainment industry will pick up.
As many states legalize online and sports betting in 2021, investors who buy in early enough will see the largest returns.
Now is a great time to invest in this exciting industry.