Believe it or not, gambling and casinos have not always been legal and are actually quite recent in many places.
The first legal casino built outside of Nevada didn't come until 1978, and online gambling wouldn't be legal in the U.S. until several decades later.
New Jersey became the first state to legalize online gambling in 2010.
The legalization of sports betting online is even more recent, having been legalized in 2018.
Online gambling is now legal in eight states, with general sports betting being legal in more than 30.
As time marches on, these two sub-markets are becoming increasingly intertwined.
As more states legalize online gambling and it becomes more socially acceptable, we can expect to see online gambling companies perform very well.
Many people have turned to online platforms during Covid to enjoy gambling more safely and have remained.
Here is a list of some of the best online gaming stocks to invest in.
Best Online Gambling Stocks

Penn National Gaming, Inc (NASDAQ: PENN)
Penn National Gaming is a racetrack and events company based in Pennsylvania that operates in 43 gambling facilities in the United States and Canada.
Some of the company's establishments are part of the well-known Hollywood Casino brand.
Penn also has a 36% stake in Barstool Sports, an online gambling and digital media company.
Barstool Sports launched its Barstool Sportsbook in September of 2020.
Barstool Sportsbook is the company's online sports betting application first launched in Pennsylvania.
The app's first week of operation generated $11 million in wagers.
Penn National Gaming just acquired Score Media and Gaming, Inc. to fortify its position in the online space.
As the end of 2021 approaches, eight states have legalized using online sports betting applications like Sportsbook.
Share prices are up 40% from last year at this time but have trailed off some since spring of this year.
With a new acquisition to build momentum and new ideas on the horizon, Penn National Gaming stock could rise again at any time.
Churchill Downs, Inc. (NASDAQ: CHDN)
Churchill Downs owns the world-famous racetrack of the same name in northern Kentucky.
It is this Louisville location that hosts the annual Kentucky Derby horse race.
The event has been held for 146 years and is known as one of the greatest sporting events in America.
It draws as many as 150,000 spectators each year.
Other than Churchill Downs, the company owns 14 other racing properties and casinos.
As a result of struggles with the Covid-19 pandemic, Churchill Downs launched the online app TwinSpires to incorporate online betting.
These changes have allowed the venue to regain shares lost during the downturn of early 2020 and push the stock to all-time highs.
While many companies have launched online betting platforms since the pandemic began, Churchill Downs has been one of the most successful.
Online Gambling Stocks To Buy
Draftkings Inc (NASDAQ: DKNG)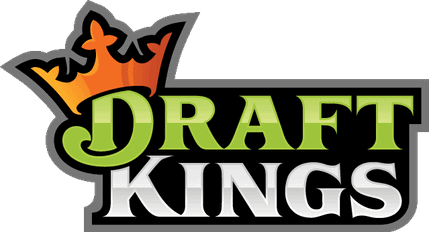 Draftkings is one of the newest and most popular names in the world of online sports betting.
The company is a daily fantasy sports contest and betting operator with a focus in the United States.
It was the first U.S. company to legally provide online sports betting in 2018 and operates out of seven additional countries worldwide.
DraftKings has daily fantasy sports contests where players can win money based on the performance of real-world athletes.
These contests cover all the major American sports leagues such as the NBA, NHL, MBL, PGA, and more.
DraftKings had a notable year in 2020 after professional basketball player Michael Jordan joined the company's board of investors.
The platform went public in spring 2020 with the help of a special acquisition company and has not looked back.
Its share prices are up nearly 400% since that time and will likely only climb further.
The company looks to grow further by acquiring online sports betting company Entain, but it's uncertain whether this deal will go through.
Even so, DraftKings will likely continue to be a significant player as online gambling becomes legal in more U.S. states over the next few years.
Flutter Entertainment plc (OTCMKTS: PDYPY)
Flutter Entertainment resulted from a merger in 2016 between Paddy Power and Betfair to create this larger sports betting company.
Since the company isn't based in the U.S., it's been on the market much longer than any American sports betting stock.
Flutter is headquartered in Ireland with a diverse portfolio of international online and in-person gambling options.
Some of these brands include FanDuel, PokerStars, Betfair, Sky Bet, and more.
Flutter stock has bounced around a bit this year but has seen a minor increase overall.
It still trades for $95 per share, but tracking this versatility could lead to snagging some stock at a lower than normal price.
The legalization of sports betting in the U.S. has opened up a whole new market for this company, and Flutter expects to be seeing lots of green within a few years.
MGM Resorts International (NYSE: MGM)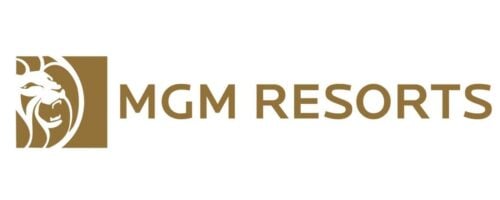 MGM Resorts is host to several hotels in the United States, China, and Japan.
Many of these hotels feature in-person gambling for both guests and otherwise.
Before the pandemic set in, MGM Resorts made a deal with online gambling platform Entain to launch an online sportsbook of its own.
This platform, known as BetMGM, has been a huge win for the company.
After a brutal hit at the beginning of the pandemic, the company's stock has continued to climb upward to even greater heights.
In this past year alone, share prices are up 130% to date.
This is in no small part due to its online presence carrying it forward when many venues were shut down.
MGM's online presence is still growing, and estimates show it won't be profitable until 2023.
Online betting is growing at a jaw-dropping rate, and MGM's hotels and casinos are back in full swing.
The company is also keeping an eye out for potential acquisitions that will carry it even farther forward.
Boyd Gaming Corporation (NYSE: BYD)
Boyd is an American hospitality and gaming company based in Nevada.
The company owns and manages 28 properties in ten different states.
On the gambling side, Boyd owns over 21,400 slot machines and 425 table games, with 75 percent of their revenue coming from gaming.
Boyd Gaming has an interactive app and website that allows players to connect to the action online in a handful of states.
Because of this, Boyd will benefit from the expansion of online gambling.
Its stock has seen significant growth since the pandemic began and sits over 100% higher than it did a year ago.
The company has a market cap of $7.33 billion and is currently trading for $65 per share.
Boyd Gaming should only continue to benefit from online and in-person betting in the future.
Online Gambling Penny Stocks
William Hill plc (OTCMKTS: WIMHF)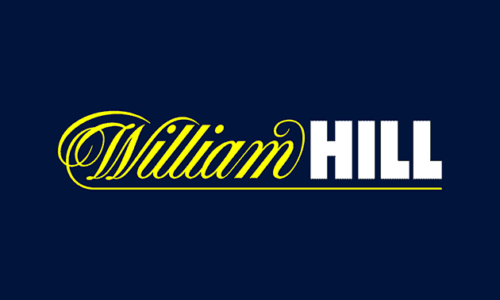 William Hill is an international company offering online gambling, gaming, and sports betting.
The company is based in London and trades on the London Stock Exchange.
It has operated online gambling and sports betting internationally for years.
However, it's benefitted from the legalization of sports betting in the U.S. this year.
Caesars Entertainment acquired the company in September 2020, which was hugely beneficial for this company.
Caesars is based in Reno, Nevada, and is one of the largest casino companies in the world.
This was a mutually beneficial arrangement for both companies, as it gave Caesars a way to increase their market share.
William Hill has completely recovered from the COVID-19 market crash and is climbing back towards an all-time high.
Investors can expect their stock prices to rise over the next year as the world continues to return to normal.
Should You Buy Online Gambling Stocks?
The online gambling industry's momentum has just begun.
More states and countries around the world will likely legalize online betting over the next few years.
Now is a great time to buy and hold online gambling stocks before their prices jump.
Online Gambling Stocks: Final Thoughts
As governments around the world distribute their COVID-19 vaccines, the gambling and entertainment industry continues to pick back up.
Many states are expected to legalize online and sports betting in the next few years, and investors who buy in early enough will see the largest returns.
Now is a great time to invest in this exciting industry.