Baby Boomers make up a huge percentage of the population in the United States, and they're currently heading into retirement.
After the end of World War II, some 70 million babies were born in the US alone, accounting for nearly 40% of the American population.
Since 2010, it's estimated that nearly 10,000 individuals enter retirement each day.
By 2030, all baby boomers will have reached the point of retirement.
Average life expectancy has increased over the past few decades due to advances in medical technology.
This has caused an increased need for senior housing and senior living facilities.
Healthcare REITs invest in healthcare facilities like hospitals, clinics, and long-term care facilities.
Baby Boomers are aging and are likely to live very long lives, which means they will need more healthcare than previous generations.
This bodes very well for REITs in the healthcare industry.
In this article, we'll discuss the best healthcare REITs to invest your money in today.
Do healthcare REITs pique your interest? Check out Trade Ideas for access to great real estate investment trusts and other securities. Trade Ideas uses AI-based software for hassle-free trading. This a great platform to get a jump start on your portfolio today!
Best Healthcare REITs
Community Healthcare Trust, Inc. (NYSE:CHCT)
Community Healthcare Trust is a real estate investment trust that owns and finances properties in the healthcare industry.
Some of these leasing entities include hospitals, doctors, healthcare systems, and other healthcare service providers.
Additionally, Community Healthcare Trust has regionally focused their investments on properties that are outside of urban centers.
This interesting approach allows them to benefit financially from rapidly aging rural populations.
Community Healthcare Trust has a market cap of $1.12 billion.
Their stock took a sharp downturn in March as a result of the Covid-19 pandemic.
Their stock price has since returned to nearly pre-pandemic levels, now trading for almost $48 per share.
Community Healthcare Trust also has a dividend yield of 4.38%, making it a great REIT for income.
Investors should take a look at buying this REIT now before prices go back up again.

Top Healthcare REITs
Alexandria Real Estate Equities (NYSE:ARE)
Alexandria is a real estate investment trust that invests in medical office buildings as well as science and technology laboratories.
Their focus on medical office buildings gives the company a unique approach.
There will always be demand for research facilities, which makes this REIT a great long-term investment.
The company's portfolio includes over 290 operating properties with a total of 39.2 million rentable square feet.
Alexandria has a market capitalization of $24.33 billion.
The company quickly rebounded from their poor performance as a result of the coronavirus outbreak.
They had returned to their pre-COVID performance by late July of 2020.
Additionally, the company saw its highest trading price since its IPO in December of 2020.
They're currently trading at $168.37 per share.
The size and growth of the company suggest that now may be a great time to buy into this healthcare real estate investment.

Cheap Healthcare REITs
Medical Properties Trust, Inc. (NYSE:MPW)
Medical Properties Trust is a medical REIT that invests in facilities with NNN leases.
With these leases, the landlord pays for expenses like maintenance and property insurance.
Medical Properties has a portfolio of 385 properties across 9 countries, including the United States, United Kingdom, Germany, and more.
With a market cap of $12.15 billion, Medical Properties has an equity interest in several healthcare providers, including Steward Health Care.
Medical Properties Trust is the cheapest REIT on our list, currently trading for $21.19 a share.
The company hasn't yet made up for all of their coronavirus pandemic losses.
This could make it a great time for investors to buy in before they make a complete recovery.
The company is also a great pick for stable income, with healthy dividend yields of 5.1%.

High Yield Healthcare REITs
Omega Healthcare Investors Inc. (NYSE:OHI)
Omega Healthcare Investors has the highest dividend yield of any REIT on our list.
The company invests in skilled nursing facilities and assisted living facilities.
Altogether, their portfolio includes partnerships with 69 future-focused and growth-oriented operators across the United States and the United Kingdom.
Omega Healthcare has a market cap of $8.14 billion.
Omega Healthcare Investors has a dividend yield of 7.48%, making them a great source of income.
The company has also only made up for about half of the market value their shares lost due to COVID-19.
This makes it a great opportunity to invest before they make a full recovery.
Omega is also a great selection because of its regional diversification. Right now, they're trading at just over $35 per share.
LTC Properties, Inc. (NYSE:LTC)
LTC Properties is another healthcare REIT that invests in senior housing and healthcare facilities.
The LTC portfolio is split approximately 50/50 between senior housing and skilled nursing establishments.
Altogether, LTC's properties extend across 27 states, accounting for over 180 properties with 29 separate operating partners.
The company has a market capitalization of $1.62 billion.
LTC has a current dividend income payout of 5.54%, which is very high.
At $41 per share, this company is slowly recovering from the losses they saw as a result of the COVID-19 pandemic.
We can expect this slow but steady upward growth to continue.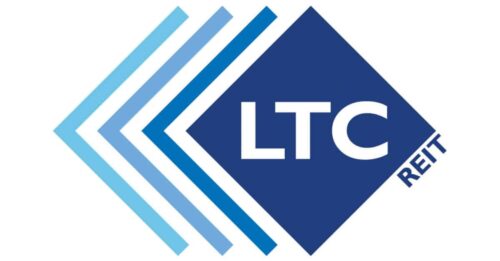 Largest Healthcare REITs
Welltower Inc. (NYSE:WELL)
As one of the largest healthcare REITs on our list, Welltower is another investor in healthcare facilities.
Welltower's holdings include senior housing operators, outpatient medical facilities, and post-acute care providers.
Their portfolio includes properties across the United States and the United Kingdom.
With a market cap of $26.81 billion, Welltower is one of the largest healthcare REITs on our list.
Additionally, if the need for senior housing care facilities continues to increase, Welltower is positioned to do very well.
They have made several recent acquisitions in the senior care market.
Welltower has a solid dividend yield ratio of 3.8%.
The company is slowly recovering from the market crash of March 2020, although they haven't yet returned to their pre-pandemic performance.
Welltower is also one of just a few selections on our list that's part of the S&P 500.
Ventas, Inc. (NYSE:VTR)
Ventas is another healthcare REIT with a regionally diverse portfolio.
Their portfolio contains over 1,200 properties, including nursing homes, medical office buildings, rehab, acute care centers, labs, and research centers.
In addition to their regional diversity, they are also very diverse in terms of the healthcare sub-sectors they are involved with.
Their properties are spread throughout the US, UK, and Canada.
This healthcare REIT has a market capitalization of $18.35 billion, which makes it one of the largest healthcare REITs on the market.
Ventas stock did drop in March 2020, but they have made some solid gains over the last year.
They are currently trading at roughly $50 per share, with plenty of potential for further growth and great returns in the future.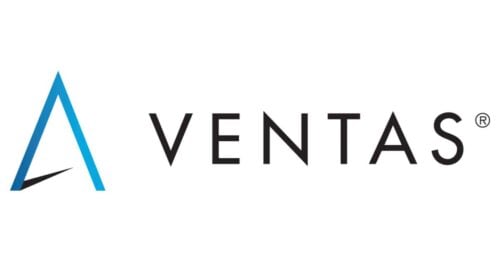 Should You Buy Healthcare REITs
Our global population is living longer than ever, which means that more people need reliable healthcare.
It's never been a better time to invest in the companies that own and operate long term care facilities, healthcare properties, skilled nursing facilities, and other healthcare real estate.
Healthcare services are an integral part of our society, which means they are relatively recession-proof.
REITs in the medical field are set up for high returns and excellent performance in the future.
Which of the healthcare REITs in this article have your interest? Check out these REITs and more on WeBull. When you download WeBull, you'll get a few free stocks just for signing up!
Healthcare REITs: Final Thoughts
As COVID-19 vaccines are distributed globally over the next few months, the world will have learned many valuable lessons.
Public health will continue to be at the forefront of everyone's mind.
Investing in healthcare REITs now provides plenty of opportunity for long-term financial growth and success.