Keep reading to find out our best pick for diamond stocks to add to your portfolio now!
If there's one stone that Americans can't get enough of, it's the diamond.
In fact, in 2019 alone, Americans spent $20.2 billion on diamonds.
Even more surprising is that this is just 19.2% of the global market share.
Gems like these make for more than just beautiful jewelry, however.
About 46% of diamonds are used for industrial purposes like cutting, drilling, and grinding.
The best diamond stocks are involved in more than one industry.
The idealized, gem-quality polished minerals that we see for wedding proposals only make up about 19% of the diamond market.
2020 was a slow year for the diamond market.
This could have resulted from reduced demand for expensive products with the economic downturn.
The pandemic also affected China's diamond production (which accounts for 15% of global diamond demand).
Despite the difficult year the diamond market has had, there's plenty of potential for it to come back strong in the future.
If you want to capitalize on this potential rebound, follow along for our top picks for diamond stocks to watch out for in 2023.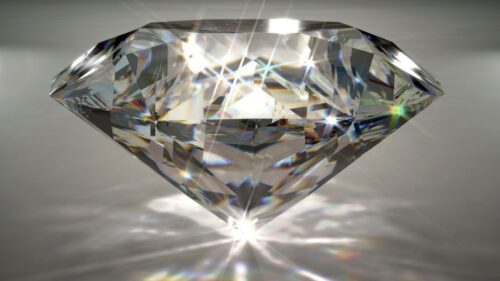 Top Diamond Stocks to Watch Out For
Rio Tinto Limited (NYSE: RIO)
Rio Tinto Group is the world's second-largest mining and metals corporation.
Founded in 1973, this Anglo-Australian multinational corporation is headquartered in London.
Rio Tinto's main products include gems, iron ore, copper, uranium, and gold.
Much of the company's growth over the years has been a result of mergers and acquisitions.
The company focuses mainly on extracting minerals; however, it is involved in refining as well.
Additionally, Rio Tinto sells shares on three major exchanges: the London Stock Exchange, Australian Securities Exchange, and the NYSE.
Rio Tinto generated $10.2 billion in free cash flow, according to its recent financial report, a massive increase of 262% from the previous year.
In addition, its reported operation earnings are at $12.2 billion, over a 150% increase from last year.
However, its stock took a dip last week by 2.41%.
Despite taking a significant knock, the equity unit is still up 10% for the year.
Part of this could be due to the company's overall relevance in light of emerging innovations and a wide portfolio.
In fact, its iron ore mining accounts for 75% of the company's EBITDA profits.
But the company reportedly plans to change that by paying $825 million for the Rincon lithium mine in Argentina.
With the growing popularity of electric vehicles, the demand for lithium is inevitable
RIO stock is an intriguing bet based on this alone.
LVMH Moet Hennessy Louis Vuitton (OTC: LVMUY)
LVMH Moet Hennessy Louis Vuitton SE (OTCMKTS: LVMUY) is a French luxury goods conglomerate company.
It was formed in 1987 from the merger of fashion designer Louis Vuitton with champagne producer Moet Hennessy.
It's also heavily involved in diamond and jewelry manufacturing.
Louis Vuitton, Christian Dior, Givenchy, Celine, Loewe, Kenzo, and TAG Heuer are among the iconic brands in the company's portfolio.
The company acquired Tiffany last year to help bolster that side of its business.
Although LVMUY is not a pure-play diamond stock, it's heavily invested in the diamond industry and could benefit as demand for gems continues to grow.
LVMUY is a great investment for diamond stocks because it has a very strong foothold in the luxury goods market and its broad portfolio.
Aside from that, the company reported a 156% net profit increase during the last quarter of 2021.
This could make it a solid pick for a growth stock.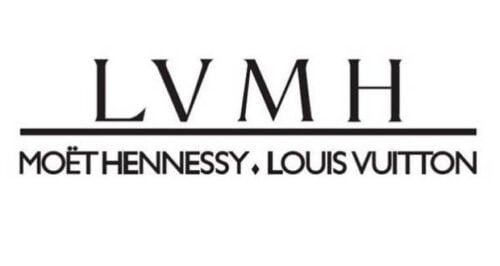 Long-Term Diamond Company Stocks
Signet Jewelers Ltd. (NYSE: SIG)
Signet is based in Ohio and is known as the world's largest retailer of diamond jewelry.
Signet was founded in 1949 and has grown over the years through a number of mergers and acquisitions.
Today, the company has a market cap of $4.46 billion.
Some of the well-known companies that Signet Jewelers owns and operates include Jared, Zales, Kay Jewelers, and more.
The company operates nearly 3,000 store locations across the US, Canada, UK, Republic of Ireland, and the Channel Islands.
The company owns some of the most iconic brands in the industry, and its portfolio is incredibly diverse as well.
Signet hit its peak price in 2015 and has since decreased in value substantially.
That said, Signet stock began an upward trajectory that seems as though it may be a big turnaround for the company.
Due to its brick-and-mortar and e-commerce sales growth and diverse tactics, the stock has risen 99.5% in the last year and 29.5% in the last nine months.
As a result of the company's financial health and strong profit margins, the stock could be primed for big upside in the long run.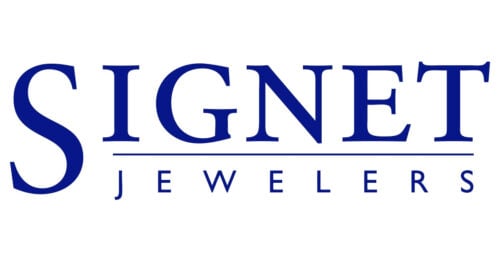 Anglo American plc (OTCMKTS: NGLOY)
Anglo American mines and processes a number of materials including gems, as well as a number of base and precious metals such as platinum, copper, nickel, and more.
Based out of England, Anglo American is notably the world's largest platinum producer, accounting for 40% of the world's output.
Regionally, Anglo American has operations on six continents.
It's also the 274th largest company in the world.
The company reported that its rough diamond production jumped 15% year on year in the three months leading to December, which was mostly due to increased output from Botswana and Namibia.
After releasing this report, the share price of Anglo hit its record-high at $24.14 last January 19 and had a slight dip entailing a price correction.
Despite the underwhelming performance of its copper mining segment, the company's gems fill out the void, keeping them above the profit line.
Many investors expect this momentum to carry over in the coming months, but only time will tell.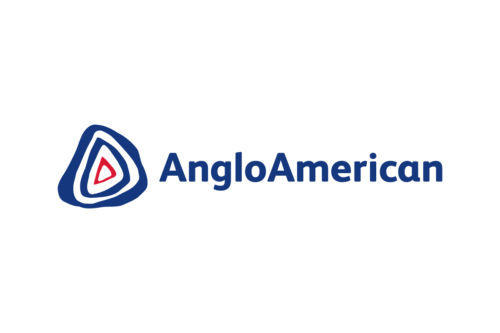 Diamond Penny Stocks
Gem Diamonds Limited (OTCMKTS: GMDMF)
Gem Diamonds Limited is a diamond mining company with its primary operations in Lesotho and Botswana.
The company has two diamond-producing mines, Letseng and Ghaghoo, and a third mine, Kao, which is currently in development.
Gem also has an extensive pipeline of greenfield projects.
Gem Diamond's most recent financial reports showed an increase in net revenue to $104.5 million from $69 million last year.
EBITDA for the fiscal year also grew to $34.7 million, up from $11.3 million last year.
Despite the challenges COVID-19 added to its operating cost, the company managed to produce a record 58,831 carats of diamonds during its first 6 months last year.
Gem Diamonds has seen significant growth in the past few years, and with its strong production pipeline, it's well-positioned to continue this growth.
Investors who are interested in diamond penny stocks may want to consider GMDMF as a potential investment.
Keep in mind, however, that they typically come with high volatility.

Mountain Province Diamond (OTC: MPVDF)
Headquartered in Canada, Mountain Province is another one of the most volatile diamond mining companies on our list.
The company is a major partner with De Beers in the Gahcho Kue Diamond Mine Project.
Gahcho Kue is the world's richest and newest diamond mine, with an estimated reserve of 80 million carats.
Mountain Province saw its best market performance from 2009 to 2017.
Afterward, its stock price plummeted and was made worse through the Covid-19 pandemic.
When looking at the data, it appears that Mountain Province reached a low point during the pandemic and is now recovering.
In fact, 181,851 carats were sold for a total of $25.0 million at the company's first sale this year, resulting in an average value of US$137 per carat.
This is a great start for the Gahcho Kue and provides it with a solid footing as the company heads towards this year.
This is the reason why the company updated its 2022 guidance.
Despite the hit from the COVID crisis, its diamond mines continue to generate positive cash flow followed by the strong demand for diamonds in the market recently
With the diamond market expected to make an epic comeback, Mountain Province could be a large player.
Now could be a great time to get in on the ground floor of this company.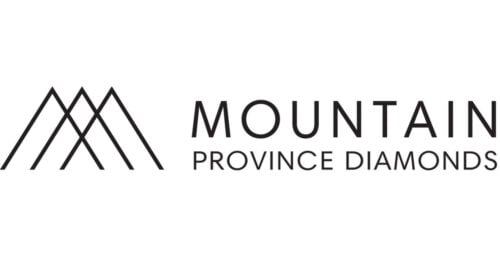 Should I Buy Diamond Stocks?
Even before the COVID-19 crash in March 2020, the diamond market was down.
But experts believe this industry is due for an upswing sometime in the near future.
The most recent performance of many diamond stocks suggests that it may have already begun.
Some factors you may want to consider include the current and future supply and demand for diamonds, the company's financial stability, and your personal risk tolerance.
And as always, do your own research before investing in any stock, including the ones on this list.

How to Invest in Diamond Stocks?
If you want to quickly invest in diamond stocks, there are plenty of excellent online brokers to choose from.
Two of the easiest to jump right into are Webull and Robinhood.
Also, they both let you trade penny stocks, as long as they are listed on major exchanges, like the NASDAQ and New York Stock Exchange (NYSE).
Robinhood is a more accessible online broker for most new traders, though.
Diamond Stocks: Final Thoughts
Diamonds don't always perform well during economic downturns, because consumers are focused on saving their money for essentials.
However, when the market recovers, consumers will have the extra buying power to make these big purchases.
This means that investors who position themselves early could see some solid gains.
That being said, there are no guarantees on the stock market.
Diamond Stocks FAQ
Read on for our answers to the most frequently asked questions about Diamond stocks.
Are Diamonds Stocks a Good Investment in 2023?
While investing in diamond companies may be seen as a stable investment, there is no guarantee that the stock market will remain stable in 2023.
However, with more individuals buying diamonds and fewer supplies being available, prices are projected to rise.
What Is the Best Diamond Stock?
LVMH Moet Hennessy Louis Vuitton (OTC: LVMUY) is our pick for the best diamond stock, having a $412 billion market cap.
The company owns a number of high-end jewelry brands, including Cartier, Bulgari, and Tiffany & Co. LVMUY also has a large luxury goods portfolio that makes it an even more attractive investment.
What Is the Difference Between Diamond ETFs and Stocks?
Diamond ETFs offer investors a way to invest in the diamond market without having to purchase and store physical diamonds.
Diamond stocks, on the other hand, give investors a way to gain exposure to the performance of individual diamond companies.
You can also invest in mutual funds for diamond exposure.
Who Owns the Biggest Diamond Company in the World?
The De Beers Group of Companies is the world's largest diamond company.
Although the company is not publicly traded, it has multiple partnerships with mining companies like Mountain Province Diamond (OTC: MPVDF) in which you can invest.
Is Diamond Mining Ethical?
Because of the Kimberley Process, which was set up in 2003 to stop the trade of "blood diamonds", diamond mining activities are generally considered to be ethical.
The Kimberley Process requires that all rough diamonds be transported, sold, and tracked through a secure system so that it is difficult for blood diamonds to enter the market.
Some companies also deal exclusively in synthetic diamonds.