Costco competitors are other wholesale retailer stores and supermarkets.
Costco is a popular American membership-only wholesale retailer that was founded in 1983.
The company has its headquarters in Seattle, Washington, and is listed on the Fortune 500.
Costco is the fifth-largest retailer in the world and operates as a membership-only store.
There are over 800 locations throughout the world.
The company has stores in Europe, Asia, North America, South America, and Oceania.
It also has a popular online store that competes with other eCommerce retailers, and the company even sells consumer electronics.
Costco is listed on the New York Stock Exchange (NYSE) under the ticker symbol COST.
It is included on the stock market index the S&P 100 component.
In 2021, the company reported revenue of $192 billion.
Over 250,000 people are working for Costco and its membership boasts more than 105 million people.
The membership is sold as an annual subscription which allows customers to shop in any of its stores.
Customers are then able to shop at significant discounts thanks to Costco's nature as a wholesaler.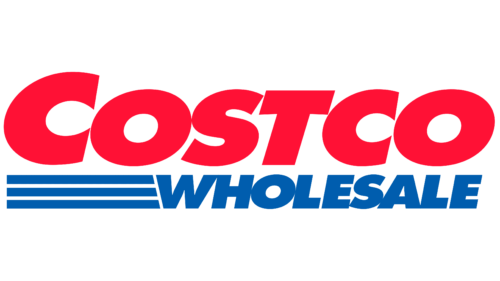 Costco SWOT Analysis
Costco brings in most of its revenue through the sale of goods in its retail stores and online.
The stores have a wide range of stock including Costco-owned Kirkland Signature brands.
Costco aims to give consumers access to quality products at a cheaper price than its competitors.
The range of products Costco offers includes pharmaceuticals, clothes, appliances, food, sundries, fresh produce, and gasoline.
Most Costco retail store locations have a gas station attached and gasoline sales make up around 11% of revenue for the business.
Costco also draws a portion of its income through the fees raised through membership.
Everyone has to purchase a membership to be able to shop at Costco.
The decision to introduce this membership was a way to better control stock levels and avoid waste.
This membership brings in a small, but guaranteed, additional stream of revenue for the business.
Strengths
Costco Wholesale Corporation earns revenue from its membership program.
The company enjoys strong customer loyalty and over 90% of members renew their subscription each year.
Costco has a strong reputation for stocking high quality merchandise.
Costco also has a strong reputation for having some of the lowest prices around.
Costco does not spend money on marketing or elaborate store displays.
The cost savings from its minimalistic approach are passed on to its customers.
Weaknesses
Costco offers low prices to its loyal customer base at the cost of limited selection.
Warehouses stock fresh foods, beauty products, household products, home furnishings, small appliances, craft supplies, and pet supplies, but there are limited brands to choose from.
Customers are able to shop for almost anything in bulk at Costco.
This can be a problem for customers who do not have adequate means to transport items in bulk.
Costco's primary customer base leans towards middle-aged shoppers who live in the suburbs.
Lack of advertising and slow eCommerce development prevent it from reaching a younger customer base.
Opportunities
The Covid-19 pandemic sped up adoption of eCommerce shopping, home delivery, and curbside pickup preferences.
Costco has the opportunity to boost its annual sales and customer base by expanding these options for its members.
The company could expand its reach to younger customers through the use of digital marketing and social media.
The fear of additional business closures or lack of products due to supply chain issues have led many to buy many things in bulk as a way to hedge against those potential problems.
These pandemic threats and supply chain disruptions are opportunities for Costco to boost its bottom-line due to customers stocking up.
Threats
Growing competition from other wholesale clubs, international retailers, and online retailers threatens to take away market share.
Walmart operates Sam's Club wholesale stores as a direct competitor to Costco.
Amazon and BJ's Wholesale Club are other top Costco competitors.
Inflation and other economic pressures may pressure customers into saving money by purchasing fewer items per visit.
Ready to build your portfolio? With Public.com you can follow other investors, discover companies that are inline with your beliefs, and invest into stocks and crypto with very little money! What are you waiting for? Check out Public Now!
Costco's Biggest Competitors
Some of Costco's biggest competitors and alternatives include:
Walmart – The largest retailer in the world.

Kroger – The third-largest retailer in the world

Schwarz Group – German-owned supermarket and the fourth-largest retailer in the world.
Costco Competitors: Walmart
Walmart was founded in 1962 by Sam Walton and continues to be owned by the Walton Family.
They grew the business from one discount store in Rogers, Arkansas to the largest retailer in the world.
This is possibly the top Costco competitor on our list.
Around 265 million customers pass through Walmart stores every week thanks to its discount pricing and great locations.
The company has over 11,000 stores around the world, but its flagship Walmart business only operates in North America.
As a general merchandise retailer, the company offers a wide range of products which makes it a great place for all of your shopping needs.
Walmart is the largest company in the world in terms of revenue.
In 2021, it posted total revenue of $559.2 billion.
This also gave it an operating revenue of $22.55 billion, up from the previous year.
The company has been listed on the New York Stock Exchange since 1972.
You can find it under the ticker symbol WMT.
In recent years the company has expanded its online offerings.
Through its service Walmart Pickup, customers can shop online and pick up their shopping at a Walmart store.

Costco Competitors: Kroger
The Kroger Company is a much older business than Costco and Walmart.
It was founded by Bernard Kroger back in 1883 and currently has its headquarters in Cincinnati, Ohio.
The company has around 3,000 locations in the United States.
It is the third-largest retailer in the world, behind only Costco and Walmart.
Unlike its competition, Kroger doesn't have international stores.
Its physical stores are responsible for around 97% of total revenue.
Many of Kroger's physical locations contain pharmacies and gas stations.
Like Walmart, Kroger offers a pickup service.
The company also has its own brands that it sells in-store, these include Heritage Farms, The Kroger Brand, and Private Selection.
The Kroger Company is listed on the New York Stock Exchange under the ticker symbol KR.
Kroger is included in the stock market index S&P 500.
In 2019, the revenue for the company was $121.16 billion and operating income was $2.67 billion.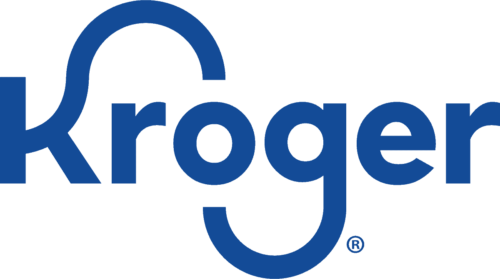 Costco Competitors: Schwarz Group
Schwarz Group is a German-owned company that operates the stores Kaufland and Lidl.
The company is one of the most popular supermarkets in Europe and also has a footprint in the US.
It's not a one-to-one Costco competitor, but it is a big player in certain markets.
Its grocery stores can be located in 30 countries around the world and the company has around 12,000 stores in Germany alone.
The group has hypermarkets, supermarkets, discount stores, and food businesses as part of its portfolio.
The company has its headquarters in Neckarsulm, Baden-Württemberg, Germany.
It is the fourth-largest retailer in the world in terms of revenue.
The company is privately held so is not obligated to share its financial information.
In 2019, the reported revenue for the company was €113.3 billion.
Over 450,000 people are working for the Schwarz Group.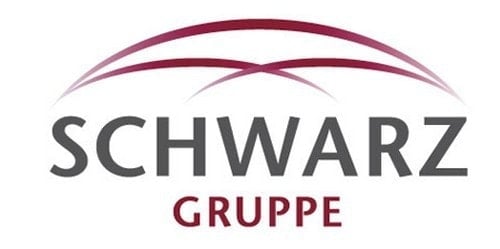 Costco's Advantage
Costco has an advantage over its competitors through its membership.
It is a requirement that everyone who wants to shop at Costco purchase a membership.
This helps the company scale its business and avoid wasting products.
The membership also provides the business with an additional stream of revenue that its competitors don't have.
The company is able to offer discounts due to its wholesale nature.
With around a 90% retention rate the membership is the perfect way to gauge customer interest.
Costco Competitors and Alternatives: Final Thoughts
Costco has to compete with the world's most successful businesses.
On the retail storefront, Walmart and Kroger have a large portion of the market share between them.
Online, Costco has to compete with eCommerce giants like Amazon.
The company has done well to establish itself among these competitors.
By offering a membership, Costco feels more exclusive.
The discounts the company offers are hard to compete with, so Costco will remain a popular destination for consumers.
Costco Competitors FAQ
What Separates Costco From Its Competitors?
Costco separates itself from its competitors by offering high-quality products.
The company also only allows members to shop at its stores.
Costco separates itself by providing limited brands in bulk.
Costco also does not spend money on advertising, store displays, or other expensive practices.
How Does Costco Differ From Other Warehouse Clubs?
Costco requires shoppers to pay for membership.
Membership at Costco costs slightly higher than other warehouse clubs.
Costco's prices are generally better than other warehouse clubs.
Costco is a publicly traded company instead of an offshoot of another store.