Amazon (NASDAQ: AMZN) is one of the biggest companies in the world, and its founder, Jeff Bezos, is among the richest people in the world.
The company is famous for its innovation and wide-reaching appeal.
Amazon is available in countries across the globe and is best known as an online retailer.
This is just the tip of the iceberg of what Amazon does.
Despite humble beginnings selling books out of his garage, Jeff Bezos's Amazon has branched out into tech, cloud computing, audio, and video streaming, and much more.
The article aims to look at the biggest Amazon competitors across the many industries the company operates in.
You might be surprised to know that it's Amazon's cloud computing business that drives more than half of the company's operating profit.
Amazon's biggest competitors are those companies that are diverse and operate in the online space.
Companies that Amazon keeps an eye on are likely to be Microsoft, Apple, and Google.
The company may also be wary of retailers with e-commerce and physical stores such as Walmart, Alibaba, and Rakuten.
Together these six companies are some of Amazon's biggest competitors, although Amazon is probably not worried about any of them, and you'll find out why below.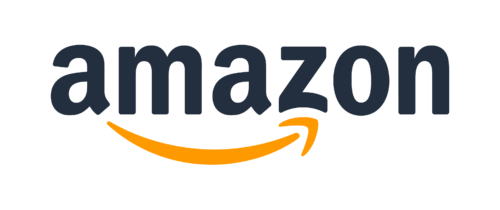 Amazon SWOT Analysis
Strengths
Amazon's strength lies in its breadth of service offerings.
The company makes money selling its own products as well as products from other companies.
It also earns revenue from Amazon Prime subscriptions, which provide a bundle of perks including free shipping, Amazon Prime Video, and an eBook library.
Where it used to be solely a book-selling store, the company now offers everything — including the kitchen sink.
The wide range of services it provides helps cushion it from trends, consumer preference changes, and economic strife.
Weaknesses
The Amazon Marketplace has a growing reputation of being inundated with low-quality products.
The lack of oversight in listings also creates customer pain points and a lack of trust because third-party sellers can change product images and descriptions to something that may not match what the customer expects.
The product review system has also experienced growing mistrust in recent years, due to seller manipulation.
Opportunities
This tech giant can remain competitive as an e-commerce company by overhauling its seller marketplace.
Breaking the marketplace into individual online stores or changing it to custom items only may give it a bigger competitive advantage and better reputation.
The Amazon Merch service has plenty of untapped opportunities in expanding the Print on Demand (POD) product offering to include mugs, calendars, posters, and more.
Amazon also has opportunities to grow its Prime Video service via independent producers, similar to YouTube, much like it did with eBooks.
Threats
Small business owners may be the largest modern threat to Amazon.
A growing consumer trend is to buy locally sourced and/or made items and to support local small business owners.
As this trend becomes more popular, it puts Amazon at risk of losing market share to local options.
Likewise, independent sellers and small business owners are likely to opt for selling via a local online marketplace, Facebook marketplace, or social media, due to lower costs.
What Are the Biggest Amazon Competitors?
Most of Amazon's main competitors are indirectly competing for a similar target audience within a given industry.
Since Amazon's business spans so many industries, we've categorized its main competitors into their respective sectors.
Amazon Competitors: Retail and eCommerce
Amazon emerged as the leading online retailer and claimed around half of all online sales.
Its once-competitor eBay (NASDAQ: EBAY) is trailing behind with approximately 6.6% of all sales processed through its site.
Amazon acquired Whole Foods Market in 2017, solidifying its position as the top retailer.
Its biggest retail competitor is Walmart (NYSE: WMT) which runs a successful online store alongside its significant brick and mortar portfolio.
Walmart also has a global reach that rivals Amazon more than most competitors.
Although Amazon has dwarfed most of its competition over the years, new challengers have appeared.
Alibaba (NYSE: BABA), a Chinese online retailer, has closed the gap on Amazon through its direct-to-consumer business model.
Alibaba provides customers the opportunity to order directly from manufacturers, which brings costs down.
It also sells many products found on Amazon for a significant cost reduction.
Amazon Competitors: Cloud Computing
Cloud computing is a fast-growing industry as more businesses move online.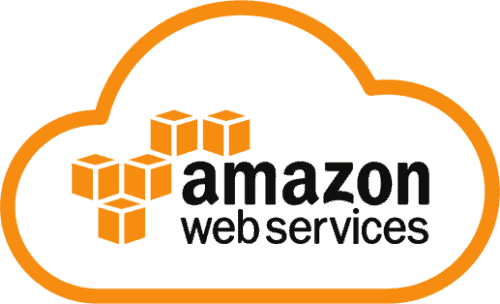 Amazon Web Services (AWS) is the name for the part of Amazon that operates in this arena.
The benefits of cloud computing are increased security, less need for physical infrastructure, and scalability.
AWS is the most-used cloud computing solution, but competitors are close on its heels.
The competitors in this industry are two more titans of the industry: Microsoft (NASDAQ: MSFT) and Google (NASDAQ: GOOGL).
Microsoft Azure is the second-largest cloud computing solution, followed closely by Google Cloud Platform, which reports annual revenue of $22.16 billion.
All three companies are successful in this industry with some smaller companies thriving as well.
Amazon Competitors: Streaming
Amazon competes with multiple different streaming companies for a piece of this market.
It owns both a video streaming service and two music streaming services.
The way that Amazon has designed its Prime Video service means it doesn't need to compete with Netflix (NASDAQ: NFLX) head-on.
Netflix is the leading streaming service around the world, but people might opt to have an Amazon Prime account as well.
Prime Video is part of Amazon Prime, a package of benefits that lets customers access free delivery, the Amazon video library, two million songs, eBooks, photo storage, and much more.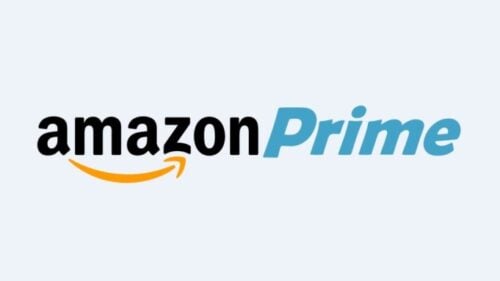 Amazon invests a lot less money into original programming compared to Netflix.
As such, Prime likely does not see itself as competing with any other video streaming service.
Alongside its offer of two million free songs, the company launched a Spotify (NYSE: SPOT) competitor known as Amazon Music Unlimited.
This service directly competes for customer share in the music streaming arena.
Prime subscribers get Music Unlimited at a discounted rate, making it the most competitive service on the market.
However, its market share is smaller than that of both Spotify and Apple Music.
Amazon Competitors: Technology
Amazon also invests heavily in new technology and emerging markets.
It has brought out its own line of e-readers to compete against bookstores like Barnes and Noble.
Its direct competitor for e-readers is the Rakuten (OTCMKTS: RKUNY)-owned Kobo reader, although Kindle sales far outstretch that of the Kobo.
Amazon brought out its own personal assistant called Alexa which competes with Apple's (NASDAQ: AAPL) Siri, Microsoft's Cortana, and Google Assistant.
Although these voice assistants don't make money, voice assistant products, like the Echo Dot, do.
Amazon has a range of products under its Amazon Echo brand that use Alexa technology.
Echo is Amazon's foray into the internet of things, or technology connected to the internet.
Its competitors in this arena are Google with Google Home, and Sonos (NASDAQ: SONO).
The company also developed its own tablet called Amazon Fire to compete with the market dominator Apple.
While the iPad has the highest market share in the industry, there are other competitors too.
Apple and the iPad are responsible for over 50% of all tablets with Samsung (SSNLF) taking around 25%.
Amazon trails behind with its Fire tablets accounting for only around 5% of the market.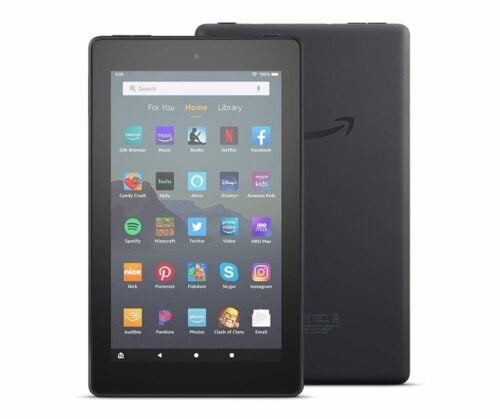 This hasn't proven to be as successful as its e-reader business.
The Future of Amazon
Amazon is an aggressive company that has its sights on entering new markets.
With its acquisition of Whole Foods, Amazon began competing in the supermarket arena.
The company began opening its own cashier-free convenience stores called Amazon Go, which will see it compete with stores like 7-Eleven.
This is still a developing part of the business, but its threat to brick-and-mortar is obvious.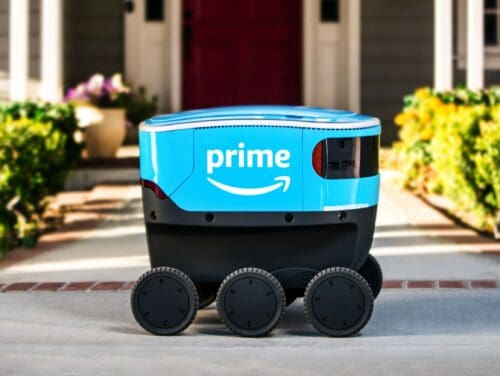 The biggest area Amazon is looking to enter is healthcare.
The company launched a nonprofit with the aim of slowing down the growth of healthcare costs.
Amazon teamed up with Berkshire Hathaway and JPMorgan Chase and will directly compete with the wider health insurance industry.
The company also purchased the online pharmacy Pillpack for $1 billion, now making Amazon a competitor in the $3 trillion healthcare industry.
Amazon Competitors Analysis: Final Words
Amazon is a hugely successful company that dominates most of the industries it operates in.
While some competitors outpace it, Amazon's unique business model means it can still generate profit.
The company is a disruptor of the old ways, so its foray into healthcare can shake things up.
Amazon's growth shows no signs of slowing down… this is one hungry company.
Amazon Competitor Analysis FAQs
While Amazon is primarily an eCommerce company, it has branches that extend widely into other areas of business.
This means it has competitors in different industries as well.
Who Are Amazon's Direct Competitors
Amazon's direct competitors include e-commerce companies, book publishers, cloud services, and retail stores.
This means some of Amazon's direct competitors are Shopify, Barnes and Noble, Alibaba cloud, and Walmart.
What Is Amazon's Competitive Advantage?
Amazon's competitive advantage is size and name recognition.
The sheer number of industries it competes in provides it with a breadth of market data that is difficult for competitors to keep up with.
Are Amazon and Google Competitors?
Yes, somewhat.
Amazon and Google are competitors primarily in the cloud computing arena.
Google also has aimed at book publishing and e-commerce search engine tools.